For most Americans, it's hard to imagine how sub-zero temperatures and nor'easters can help induce a feeling of happiness in our lives. But if we look to our Scandinavian counterparts, we might begin to think otherwise.
The Danish concept of hygge (pronounced "hoo-ga") is the embodiment of relaxation, indulgence, comfort and coziness. While the translation extends into all areas of life, its importance in the wintertime has become increasingly popular stateside. Just have a quick scroll on Instagram and see how many of your favorite stylish influencers are taking a page out of the hygge book, burrowing themselves in plush bathrobes, indulging in steamy pots of comfort food and decking out their spaces in homey decorations.
And if the 2019 World Happiness Report is any indication, countries that practice hygge (or their own version of it), including Finland, Denmark and Norway, clock in at the top spots. So this winter, if you're looking to feel happier and more comfortable, the key could be investing in buttery-soft throws and fragrant candles and curling up by the fire.
Is it a bit too pie in the sky? Maybe. But will you regret being bundled up and cozy this winter? Probably not. Ahead, we've rounded up 15 essentials that will help induce a feeling of hygge all around your home this winter.
Brooklinen Super Plush Robe ($98; brooklinen.com)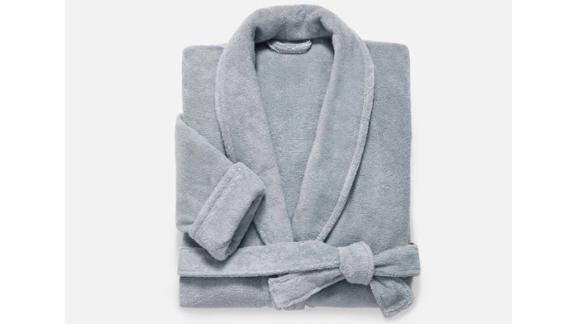 Love Brooklinen bedding? Be prepared to be an even bigger fan of its robe collection (which includes this uber-comfy, plush robe). It's made out of the same Oeko-Tex-certified Turkish cotton as Brooklinen's bedding offerings, to ensure the fabric doesn't pull or fade out throughout the winter season.
Nordstrom Sheared Stripe Faux Fur Throw ($34.90, originally $49; nordstrom.com)
The perfect companion when you're cuddling up on the couch (aside from your Netflix account, of course) is a chunky blanket that can help you feel snuggly warm during all your movie nights.
Sunbeam Heated Throw Blanket ($59.99; amazon.com)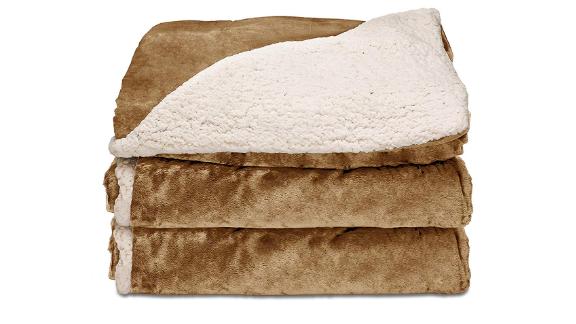 If you're more of a toasty than cozy kind of person, this heated blanket features not just sherpa and faux mink, but three heat settings. It also has a three-hour auto-off in case all that warmth puts you right to sleep.
Cuisinart Electric Fondue Maker ($45; amazon.com)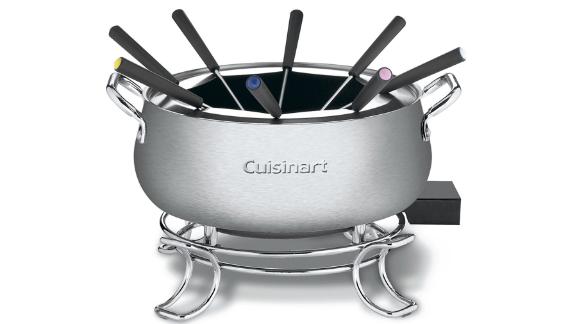 Fondue is the ultimate comfort food if you're craving a melty savory or sweet treat to warm you up. Gather your family and friends at dinner time around this premium fondue set, which comes complete with a base, bowl and eight fondue forks.
Ugg Scuffette II Slipper ($84.95; nordstrom.com)
Among the coziest slippers we've ever stepped into, these feature genuine shearling lining and are available in lots of tempting, chic neutrals.
L.L.Bean Organic Donegal Sweater ($64.99, originally $69.95; llbean.com)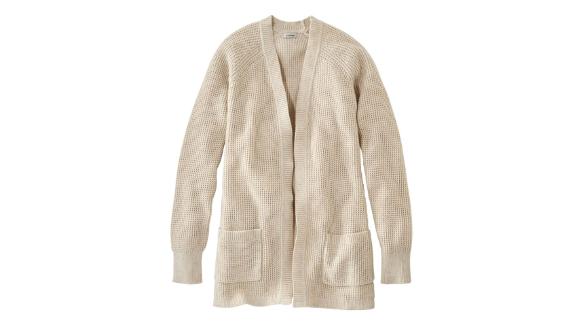 This long cardigan is made of a blend of cotton and nylon with a tweedy texture that gives it a luxurious feel. Perfect for wrapping around your favorite pajamas.
Wicked Soft Knit Pullover Set ($64.99, originally $79; llbean.com)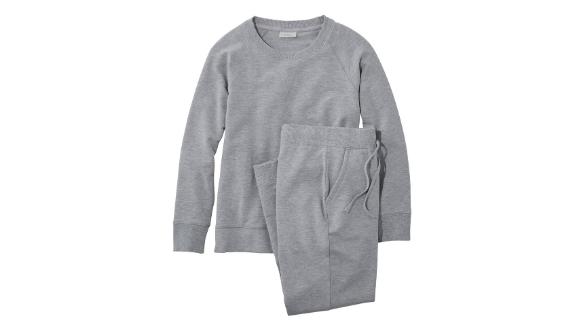 Oh, and speaking of pajamas, here are some of the coziest we could find. Indeed "wicked soft," this set features a pullover cotton sweatshirt with an ultra-cozy lining and sweatpants with a drawstring waist.
Printed Flannel Sheet Set (starting at $17.25; target.com)