Is your mom dreaming of the day she can travel the world again? Give her a heads-up on her travel plans through a gift this Mother's Day. Rosetta Stone is giving your mom the gift of language with a discount on one-year subscriptions. Your mom can have over $80 off a 12-month subscription, making it a perfect time to finally pick up a new language or two.
Rosetta Stone, 3-Month Subscription ($11.99/mo; rosettastone.com)
Rosetta Stone Unlimited Languages, 12-Month Subscription ($99, originally $179; rosettastone.com)
Rosetta Stone Unlimited Languages, Lifetime Subscription ($179, originally $199; rosettastone.com)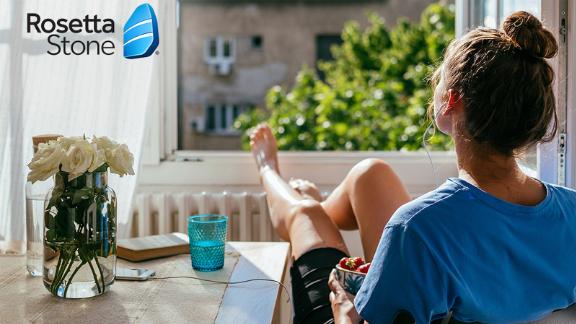 Rosetta Stone
With this deal, your mom will enjoy multi-device capability, a dynamic curriculum, advanced speech recognition with TruAccent to fine-tune Mom's pronunciation and access to native-speaking tutors. An offline Phrasebook featuring common greetings, phrases and expressions is also included, which your mom can take along with her when international travel becomes a feasible option once again.
This special pricing is valid through Mother's Day and into June, so be sure to take advantage of this discounted pricing now.
Plus, no matter which subscription you choose, you'll also have access to all of Rosetta Stone's more than 24 languages, including Chinese, Spanish, French, German, Italian, Hebrew, Japanese, Portuguese, Swedish, Dutch, Korean and many more.
The best part: Your mom can start learning instantly, since her activation code will be delivered via email. So buy now before these deals are finito, fini, terminado, over.