(CNN) —
Christmas isn't for another week, but political Washington – especially on the liberal side – spent much of Wednesday celebrating a holiday of its own: "Impeachmas."
Throughout much of Wednesday morning, the hashtag "#MerryImpeachmas" was a top trend in Washington and nationally on Twitter.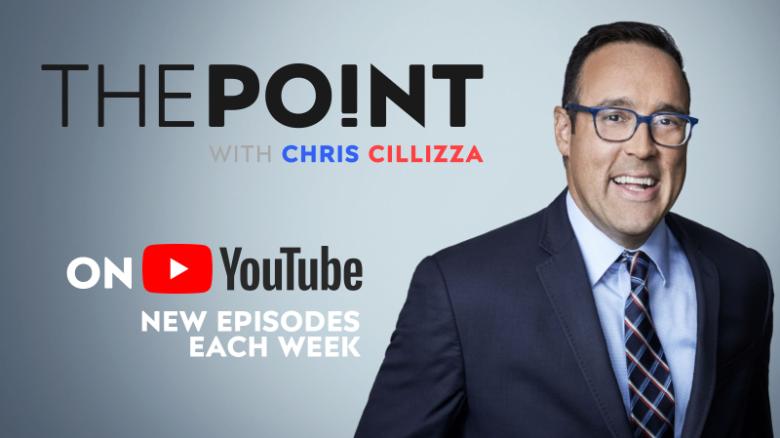 Which got me to thinking: Where did "Merry Impeachmas" come from?
Weirdly, according to CNN's indispensable Donie O'Sullivan, it's been kicking around the Internet at least 2017 – spiking, albeit briefly, when Texas Rep. Al Green (D) announced he would force a vote on impeachment before Christmas of that year. Around that time, a photo of a sign reading "Impeachmas is Coming" was photographed on a highway overpass. See, here:
Between November 2017 and November 2019, however, the word "Impeachmas" and the phrase "Merry Impeachmas" barely registered on Twitter. Actually, until December 15 – Sunday – there was nothing more than a low-level buzz around the term "Merry Impeachmas." Then, suddenly, a massive spike.
Why?
Well, let me suggest that something that happened late last week in Las Vegas was at least in part responsible for the spike. A woman posted a "Merry Impeachmas" sign in the window of her house. In the five days the sign was up, the woman said that her house was egged and a rock was thrown through the window.
"It really was about expressing our political sort of beliefs but not in an obscene or hateful type of way. We thought this was just a fun way to do that," the homeowner told a local news station.​​ "I was very surprised at the number of people who said you asked for this, this is what you deserve. Someone actually said I'm surprised no one has shot at your house yet."
The story drew national attention – cast as a sign (ahem) of the deep divisions in the country over impeachment. Within days, it was absolutely everywhere.
(Sidebar: Yes, of course the fact that the House is going to impeach Trump exactly one week away from Christmas helped drive the trend, too.)
"#MerryImpeachmas is trending #1," tweeted artist and activist Bree Newsome Bass. "Expect more commentary today about how this social media app doesn't represent the real world, how impeachment is backfiring for Dems and how Trump is a stable genius who writes historic letters on par with Lincoln." (Bass is known nationally for climbing a flagpole outside the South Carolina state capitol and removing the Confederate flag in 2015.)
And then there was this from a Twitter user with the handle "HoarseWisperer":
By the time Christmas comes a week from today, "Merry Impeachmas" may already be forgotten. Unless, of course, you get someone you love this "Merry Impeachmas" button. Or this "Merry Impeachmas" ornament. Or even this "Merry Impeachmas" Christmas sweater. Capitalism!