(CNN) —
Michael Bloomberg's entry into the presidential race should alert us to the fact that our elections are susceptible to interference from not only foreign governments but also domestic billionaires. The specific nature of the interference is different but it is a frustration of popular sovereignty as expressed through the ballots cast by America's voters nonetheless.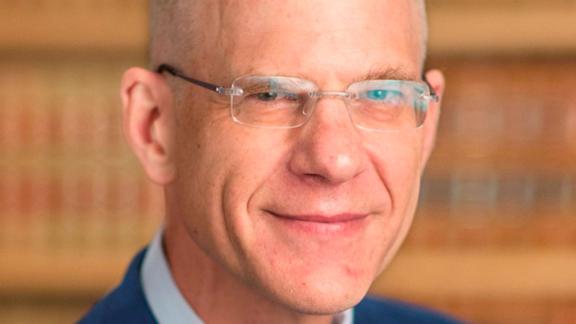 Ohio State University
While Bloomberg has decided to leave his fate up to the Democratic primary voters, we should worry about billionaires like Ed Stack, the CEO of Dick's Sporting Goods, or former Starbucks CEO Howard Schultz launching third-party bids and spending their disposable incomes on what will almost certainly amount to vanity campaigns.
Their self-promotion might have grave consequences and ultimately determine which of the two major party candidates prevails.
Bloomberg seriously considered an independent run in 2016. To his credit, the former New York City mayor decided against the idea, citing fears that he would help Donald Trump win the election. This time around, Bloomberg, in making a late run for the Democratic nomination, has his sights set on defeating Trump.
But another billionaire could easily make a different decision – which is why it is so important for states to institute reforms to prevent the destabilizing effects of a late third-party entry. What billionaires can do, which other political amateurs can't, is expend large sums of money to gather the required signatures and pay the fees to get on the ballot in all 50 states, and then spend millions more on TV and social media advertising to boost their profiles enough that they can swing the race – even if they can't actually win.
Because both Republican and Democratic nominees are vulnerable to this, the two parties should see it in their mutual self-interest – as well as in the interest of the voters – to adopt suitable reform to address this serious problem.
To be clear, independent and third-party candidates have a right to run. The problem is that the system, as it currently exists, is not designed to include their participation in a way that does not distort the electorate's choice between the two main contenders. Their participation thus causes interference with the expression of the electorate's collective choice, whether their own motives for participating are patriotic, self-promotion or otherwise.
Consider how the Libertarian Party might affect the outcome in 2020, which took about 3% of the popular vote in the 2016 election. Reportedly, both Justin Amash and Lincoln Chafee are potentially open to receiving the Libertarian presidential nomination.
But Amash is a conservative ex-Republican, while Chafee is more socially progressive and has been a Democrat, and if the result in 2020 is close – as many predict – whichever way the Libertarians choose may prove decisive. Amash's candidacy more likely would hurt Trump, while Chafee's more likely would harm the Democrat.
And while one cannot fault the Libertarians from making whatever choice they think is in their own party's best interest, the larger and critical point is that if the Libertarian Party can have this determinative effect, so, too, can a single individual with enough cash on hand, and the motive of the single individual may or may not be so ideologically pure.
There can be no guarantee of that, and we should recognize that the electoral system – which exists for the benefit of all Americans – should not be so vulnerable to the idiosyncratic preference of a single billionaire, whatever the motive.
Because the Supreme Court has ruled out early filing deadlines, a billionaire like Stack – a longtime GOP donor reportedly mulling an independent bid – can wait until after the Democrats settle on their candidate to make up his mind.
And while Schultz said in September that he wouldn't run for president, he could still change his mind. After all, Bloomberg did.
Just ask George H.W. Bush loyalists whether Ross Perot's independent candidacy in 1992 prevented him from winning re-election.
Although political scientists continue to debate whether Perot pulled more votes from Bush or his Democratic challenger, Bill Clinton, Bush was convinced that having another Texas tycoon in the race caused Clinton to come out ahead with only 43% of the popular votes nationwide – and that he, Bush, would have prevailed if it had been just a two-person race against Clinton. His son, George W. Bush, thinks the same.
The point is a general one. Any time a third-party candidate is in the race, there is a chance that he or she can siphon more votes from one candidate than the other. This depends on the ideological relationship among the three candidates and if this siphoning effect is large enough it can cause the candidate who may have won in a two-person race, to lose the election.
Political pros call it the "spoiler effect," and whether or not we employ that pejorative term, it is a real phenomenon that could feasibly happen in 2020. (Ralph Nader was a spoiler in 2000, and arguably also Jill Stein and Gary Johnson in 2016.)
How can it be that our electoral system is so vulnerable to the personal fancies of individual plutocrats? I explore the answer in my new book, but the short of it is that our Electoral College was designed for two-party competition and, without modification, cannot adequately handle third-party or independent candidates.
Even worse, as the book explains through its historical analysis, America has become increasingly vulnerable to this "spoiler effect" in the last 30 years, and we ignore at our peril the degree to which our presidential elections are currently at the mercy of a third-party candidate's caprice.
There is, however, a remedy. States could require the winning candidate to receive a majority, and not just a plurality, of the state's popular vote in order to obtain the state's Electoral College votes. (A majority requires more than 50% of the vote, whereas a plurality means winning more votes than any other candidate. In a race with three or more candidates, it often happens that the top candidate has secured less than 50% of the vote.)
States could do this by holding runoffs between the top two candidates if neither wins a majority on Election Day. Even better would be for states to adopt ranked-choice voting as Maine recently has done for its presidential elections (and New York City for some local ones), which allows voters to choose numerous candidates in order of their preference.
Both options (holding runoffs or adopting ranked choice voting) cure the "spoiler effect" – allowing multiple candidates on the ballot, as is their right, while eliminating the risk that any of them will distort the result between the two main contenders.
Get our free weekly newsletter
State legislatures currently have all the constitutional power they need to do this, as the Supreme Court confirmed in Bush v. Gore (observing that Article Two of the Constitution explicitly gives state legislatures the authority to determine the "manner" of appointing their presidential electors).
If these reforms are not in place by the 2020 elections, then America faces this ugly prospect next fall: After undertaking major steps to secure the electoral infrastructure against foreign attack, the nation is still vulnerable to the subversion of majority rule by a third-party candidate. And it's particularly easy for a vainglorious billionaire to do so.
Who might it be? We can't know that now, which is indeed the problem, since the nation's electoral system is at the mercy of a last-minute lark. Equally unknown is which major-party candidate might benefit.
But that uncertainty doesn't matter. If we care about democracy and want to protect it from all forms of interference – foreign or domestic – that undermines popular sovereignty, then we should insist that states do what is within their power to eliminate this threat. And the time to do so is now, when there is still a chance to adopt the necessary legislative reforms before yet another presidential election is spoiled.