(CNN) —
A giant 3D printer built two houses in an impoverished, rural part of Mexico last week, breaking ground on what will be the first 3D-printed neighborhood in the world.
The houses aren't just a prototype. Developers hope to build 50 new houses by the end of 2020, replacing the structures that residents built themselves out of wood, metal and whatever materials they could afford.
The families live in a seismic zone that's prone to flooding in the state of Tabasco, Mexico. Building something that will withstand an earthquake and keep them dry during heavy rains was a key consideration when it came to the design.
"These families are the most vulnerable, and in the lowest income … and they're living on about an average of $3 a day," said Brett Hagler, CEO and co-founder of New Story, the nonprofit building the community.
"They're living in literally a pieced-together shack that during the rainy season, it will rain and it will flood their shack. Some of the women even said that the water will go up to their knees when it rains, sometimes for months," Hagler told CNN on Wednesday.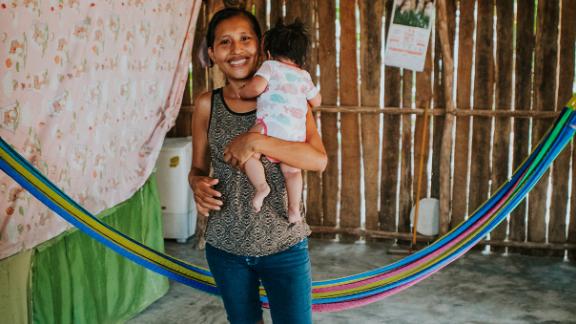 Joe Gonzales
New Story is a nonprofit that helps families in need of shelter. It has built more than 2,700 homes in South America and Mexico since it was founded in 2014. This is the first homebuilding project it's done with 3D printing.
The nonprofit paired up with ICON, a construction technology company that developed the 3D-printing robotics being used on the project. ÉCHALE, a nonprofit in Mexico, is helping find local families to live in the homes.
The homes were co-designed with input from the families that will live in them.
The 33-foot printer pipes out a concrete mix that hardens when it dries, building the walls one layer at a time. It takes 24 hours over several days to build two houses at the same time – that's abo