(CNN) —
Joe Biden is in the best place he has been in the 2020 presidential race since, well, he got into the the 2020 presidential race. His poll numbers are improving – both nationally and in early-voting states – and so is his once-woeful fundraising.
All of which makes new reporting from Politico that Biden could limit himself to a single term if he is elected in 2020 very odd. And a very bad idea if he wants to be the party's nominee in 2020.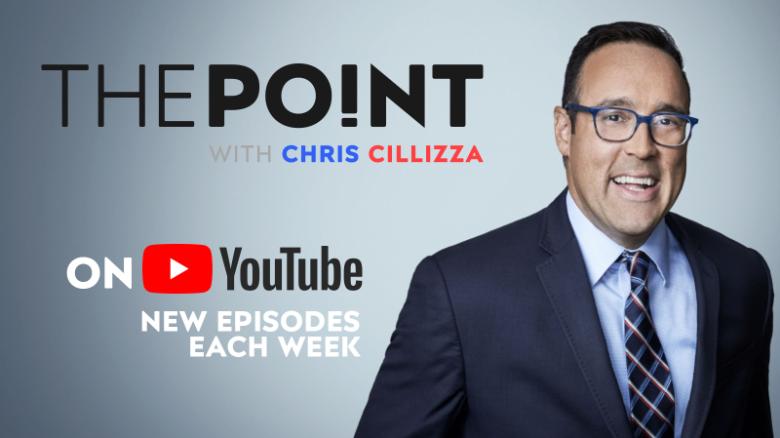 Here's the key bit of the Politico story:
"According to four people who regularly talk to Biden, all of whom asked for anonymity to discuss internal campaign matters, it is virtually inconceivable that he will run for reelection in 2024, when he would be the first octogenarian president.
" 'If Biden is elected,' a prominent adviser to the campaign said, 'he's going to be 82 years old in four years and he won't be running for reelection.' "
But Sen. Chris Coons of Delaware, a prominent Biden supporter, rejected the idea in an interview with CNN's Suzanne Malveaux. "The opposite" is true, said Coons, adding of Biden that "he's willing to serve two terms if necessary."
Which is the right thing to say. Because, candidly, it makes zero sense for Biden to have a story kicking around that he might walk away after a single term.
On its face, the idea makes a semblance of sense – especially given Biden's age and the message he is running on.
The age, first. Biden turned 77 just before Thanksgiving and, if elected, would be the oldest person ever to win a first term as president. He has said repeatedly on the campaign trail that his age is absolutely fair game when people assess whether he can do the job.
"The best way to judge me is to watch, see if I have the energy and capacity," Biden said on "The View" last spring amid questions raised by President Donald Trump about whether Biden was up to the challenge. "It's a show-me business."
A one-term limit would also gibe with Biden's message that Trump is an aberration – and that once the billionaire businessman is escorted off the national stage politics will return to normal. And that Biden is the person best positioned to, well, fix the glitch. It's an easy argument for him to make that once the ship of state is righted – after four years – he can step aside and consider the job done.
But, like lots of ideas that seem smart at first, even a light scratching of the surface of the one-term limit makes clear that a) it wouldn't work and b) it might backfire.
The message Biden would want to send with a one-term limit is that he doesn't want the job just to have the job, he wants to have the job because he believes he can make a difference for good.
The message Biden would send is that he himself has worries about his ability to do the job at his age. And it would raise questions like: If you don't think you can do the job at 82, what makes you so sure you can do the job at 78? (Biden will be 78 if/when he is sworn in as the country's 46th president.)
Then there is the whole "lame duck" thing. Meaning simply this: If everyone – Democrat and Republican – knows that Biden will be gone in four years no matter what happens in that time, then they have zero political incentive to work with him on top priorities. Why spend precious capital on dealing with a guy who definitely won't be around in four years?
"If you do that, you're going in as a lame duck president, aren't you?" Sen. Bernie Sanders of Vermont, who is already 78 years old and making his second run for the White House, told the Des Moines Register. "And there's a disadvantage to that."
Listen to Bernie, Joe. Simple solutions to big problems are rarely correct answers.