(CNN) —
Three bouncing oil droplets showing quantum physics in action. A clown fish peering out from the tentacles of a sea anemone affected by climate change. A cone-shaped cloud looming above a hill in the Yukon, Canada. Fish skirmishing in the wetlands of Hong Kong. A rare lunar phenomenon in Belarus.
These are some of the winning entries in the fifth Royal Society Publishing Photography Competition, which celebrates achievements in science photography.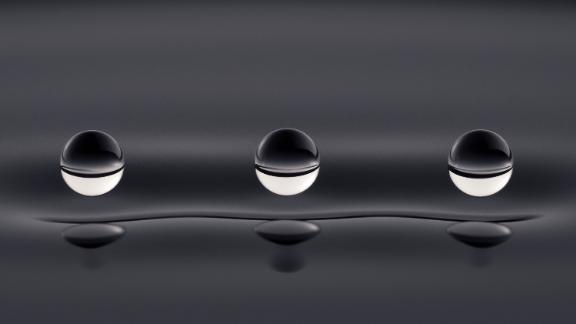 In its fifth year, the competition "celebrates the power of photography in capturing scientific phenomena" and recognizes the role images can play in making science more accessible.
This year's first place image – showing silicone oil droplets bouncing continuously above a petri dish of vibrating oil– was taken by the physicist Dr. Aleks Labuda and demonstrates a theory called pilot wave theory.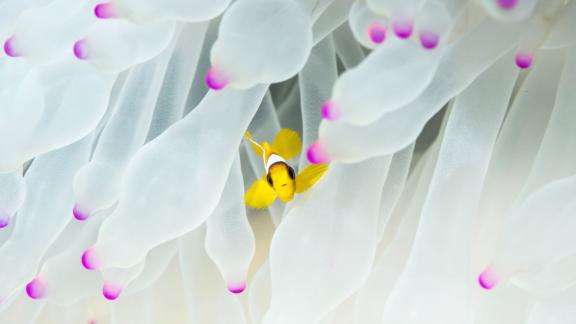 The French physicist Louis de Broglie first came up with this theory in 1927, suggesting that quantum particles are simultaneously particles and waves.
Labuda created the image after placing a petri dish of silicone oil on top of a loud speaker, producing a frequency of 15 Hz.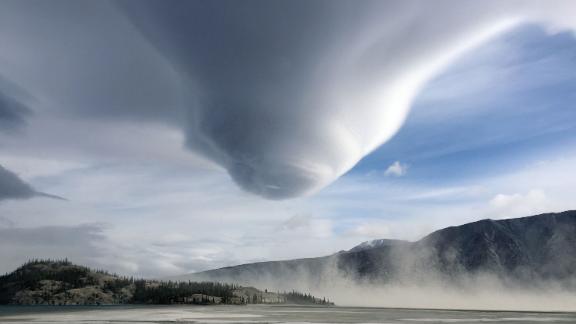 Jon Blundy, a professor from the University of Bristol, UK, and a judge on this year's panel, praised Labuda's photograph as a "remarkable, attention-grabbing image."
Blundy added that – as in the "best tradition of great science photos" – the viewer is both "bewildered" by the photograph and "astounded" by the story behind it.
Prizes were also awarded for outstanding contributions in the fields of ecology and environmental science, earth science and climatology, behavior and astronomy.
The Royal Society is the UK's national science academy and was founded in 1660. Former fellows include Isaac Newton, Charles Darwin and Albert Einstein.