A hungry elephant roams the grasslands of Laikipia County in Kenya until he spots a sweet, yet problematic, snack: the fruit of an invasive cactus.
The endangered mammal stops and eats, but also ingests sharp spines that lodge in his mouth, stomach lining and intestine. Not only can this cause painful abscesses, but the relentless spread of the cactus here is attracting more elephants closer to human settlements where the prickly pests grow, causing a spike in human-elephant conflict.
Opuntia, or prickly pear, was introduced to Kenya by British colonialists in 1940s as a living fence, but has grown out of control in recent years, plaguing elephants and other wildlife, and tearing through ranches and farmland.
According to the Center for Agriculture and Bioscience International (CABI), the plant, known by some farmers as the "devil's cactus," has invaded more than 500 square kilometers of the 9,462 square-kilometer county.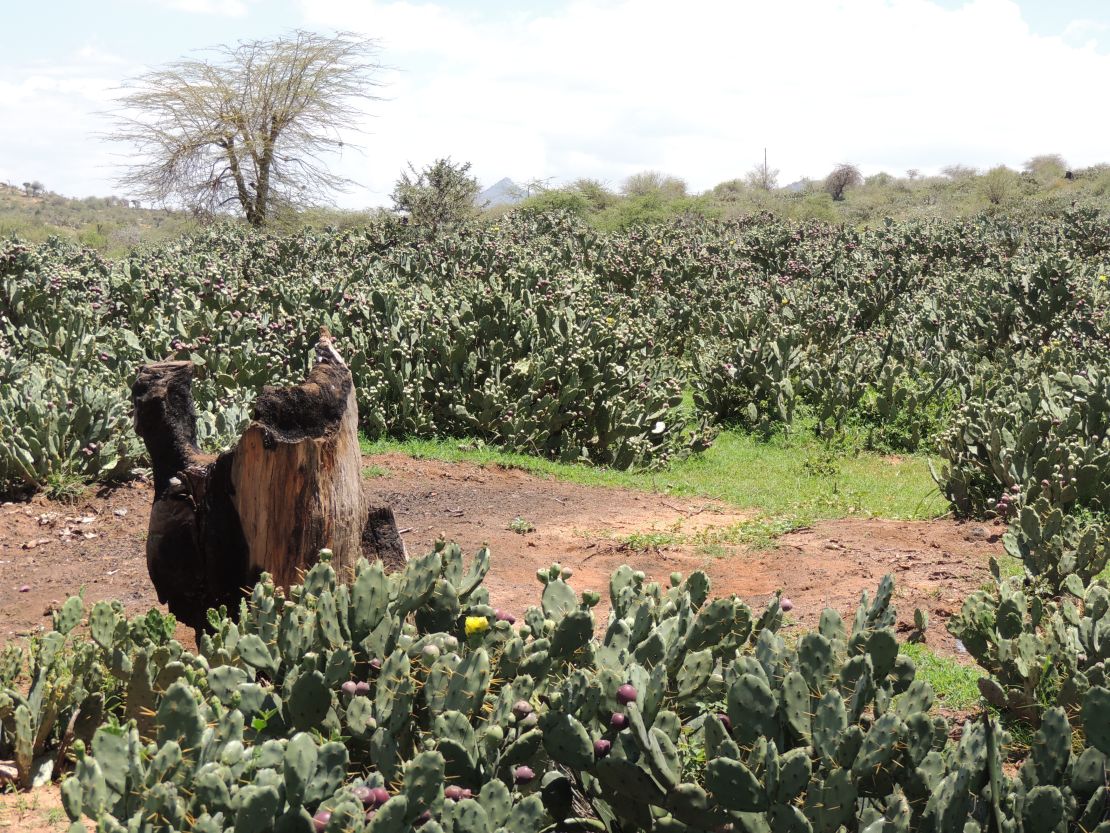 Authorities and locals have been waging a war to control the runaway cactus for a few years, often using machetes, mechanical diggers, or insects that feed on the cactus, but with limited success. Now, new technologies such as biodigesters, drones and apps, have been introduced to try to control the thorny pest for good.
A prickly problem
CABI estimates that without management, 70% of Kenya's natural pasture will be lost to various invasive plant species. Opuntia has proven particularly hard to manage. If hacked down or uprooted, even the smallest part of the plant can take root and grow again if left behind.
"It's got these horrible spines which make control of it exceptionally difficult," said Arne Witt, CABI's Regional Coordinator in Kenya. "If you are removing the plant and you might drop a flower or a fruit, they will start growing."
The cactus is further spread by birds and animals, such as elephants and baboons, who eat the fruit and disperse the seeds. Where the cactus is dense, it can prevent people's access to their homes and livestock's access to food, says Witt.
(Video courtesy of Gustavo Lozada)
A 2017 study Witt co-authored, found the cactus caused significant economic losses for almost half of the households surveyed in the county, due to their grazeland being stripped of its native grasses and the ill-health of their livestock.
"It's occupying all the land, so it's reducing the productivity of range land," said Witt. "You a see a lot of livestock dying, a lot of blind animals."
Biogas and bugs