Editor's Note: Tim Morrison is the former top Russia official on the Trump administration's National Security Council. The views expressed in this commentary are his own. View more opinion at CNN.
President Donald Trump is nothing if not a disrupter. And disruption is just what he did when he announced his intention earlier this year to seek a comprehensive arms control treaty with the Russian Federation and, for the first time, the People's Republic of China.
The President should not shy away from this disruption, but he should also be wary of the unelected bureaucracy in his midst that may not support his bold call for the modernization of arms control.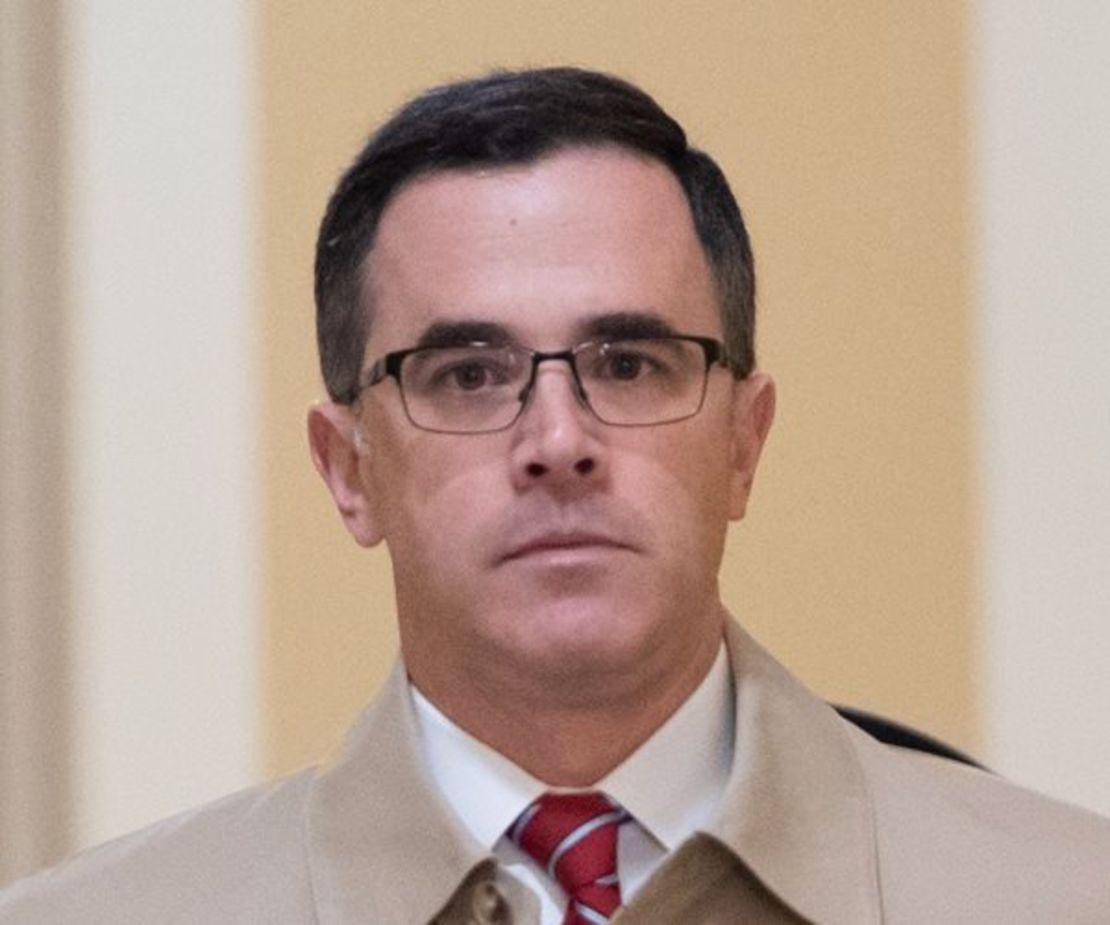 The reasons for the modernization of arms control should be apparent to all.
According to Lt. Gen. Robert P. Ashley Jr., the director of the Defense Intelligence Agency, "over the next decade, China is likely to at least double the size of its nuclear stockpile in the course of implementing the most rapid expansion and diversification of its nuclear arsenal in China's history." He continued, "last year, China launched more ballistic missiles for testing and training than the rest of the world combined."
Perhaps most noteworthy for informed observers was when Gen. Ashley said that China was on a trajectory for its military, including its nuclear force, to be what Chinese President Xi Jingping described as "fully transformed into a first tier force" by 2050.
A "first tier force"? Does this refer to being at a level with the nuclear forces of Russia and the United States, whose arsenals number in the thousands of warheads? Gen. Ashley further noted that China will soon field its own nuclear triad (similar to that of the Russian Federation and the United States).
With their plans clearly explained, does it make any sense to wait to bring China into the arms control framework?
However, the small, but loud, choir of disarmament advocates in Washington, DC is focused on the New START Treaty, a Cold War-style arms control pact between the United States and Russia, which doesn't expire until February 2021.
Not only would an extension of New START not address China's rapidly growing nuclear force, it omits a significant proportion of the Russian nuclear force. For example, Gen. Ashley stated that "Russia's stockpile of non-strategic nuclear weapons [is] already large and diverse and is being modernized … we assess Russia to have dozens of these systems already deployed or in development."
He further stated that "we assess Russia possesses up to 2,000 such non-strategic nuclear warheads not covered by the New START Treaty."
The virtue of the President's approach is that he would wipe away the distinction between Russia and China – and between types of Russian weapons – that has dominated traditional arms control approaches. And for good reason.
Gen. John Hyten, the former commander of US Strategic Command, and recently sworn in as 11th vice chairman of the Joint Chiefs of Staff, noted in 2017, "I think every nuclear weapon that is employed is strategic." What Gen. Hyten was referencing is that a nuclear weapon used anywhere would have a strategic effect – no one would be wasting time after detonation consulting the arms control canon for definitions.
Moreover – to the extent the distinction between "strategic" and "tactical" (or "non-strategic") nuclear weapons was ever valid – when Russia can field a nuclear-armed, sea-launched cruise missile of the same or similar range as a nuclear-armed, submarine-launched ballistic missile, and both can deliver a nuclear warhead to the United States, why continue to only limit one in an arms control treaty?
Extending New START would have that consequence, because the nuclear-armed, sea-launched cruise missile, among other types of Russian nuclear weapons, would continue to not be covered.
While the President's vision more accurately reflects 21st century threats, as opposed to 20th century views of arms control embodied in the New START Treaty, it's not clear what has been done to implement that vision.
Have there been any discussions with the Russians and Chinese about the way ahead with the US on arms control? For that matter, who is the lead for the President in implementing his policy?
There is no assistant secretary of state for arms control, verification and compliance (the last Senate-confirmed official resigned her post in May of this year), nor is there an under secretary of state for arms control and international security (the incumbent also left her post earlier this year).
And while the President has special envoys for hostage negotiations, Iran, North Korea, Venezuela and anti-Semitism (to name but a few), there is no similar designated leader on a key presidential priority like nuclear arms control.
Get our free weekly newsletter
Sign up for CNN Opinion's new newsletter.
At this point, with just under a year to go before the 2020 election, and a little more than a year before the expiration of the New START treaty, one could be forgiven for questioning whether many quarters of the bureaucracy are hoping to wait out the President.
Perhaps they believe they will get a new administration more invested in Cold War-style arms control in the coming presidential election. Or, perhaps they think they can back President Trump into a corner where nothing has been done to negotiate a comprehensive deal with Russia and China and the only alternative is to extend New START, or let it die (the prospect of which will be sure to engender significant pushback from nervous allies and the usual energetic agitprop from Russian President Putin and his misinformation machinery).
One thing is for certain, the absence of a presidential special envoy means there is currently no one in authority pushing the machinery of government to ensure the President's vision is realized. Time is not on the President's side. The President could and should make such an appointment without further delay.
The President is not known for second-guessing his instincts. They have, by and large, served him, his administration, and the American people well for over three years of his first term. He must now take care to ensure his vision is faithfully implemented by his administration.