(CNN) —
Sometime later this week, Republican Georgia Gov. Brian Kemp is expected to name businesswoman Kelly Loeffler to the Senate vacancy caused by the planned resignation of Republican Sen. Johnny Isakson on December 31.
Which, no big whoop, right? A Republican governor picks a Republican to fill a Republican-held seat. But this is the Trump era! And everything has the potential for controversy!
See: President Donald Trump wants Kemp to name GOP Rep. Doug Collins, an ardent defender of the President, to the Senate seat. Kemp has resisted. It's gotten heated.
To explain how we got here – and whether Kemp might change his mind – I reached out to Greg Bluestein, a must-follow political reporter at the Atlanta Journal-Constitution. Our conversation, conducted via email and lightly edited for flow, is below.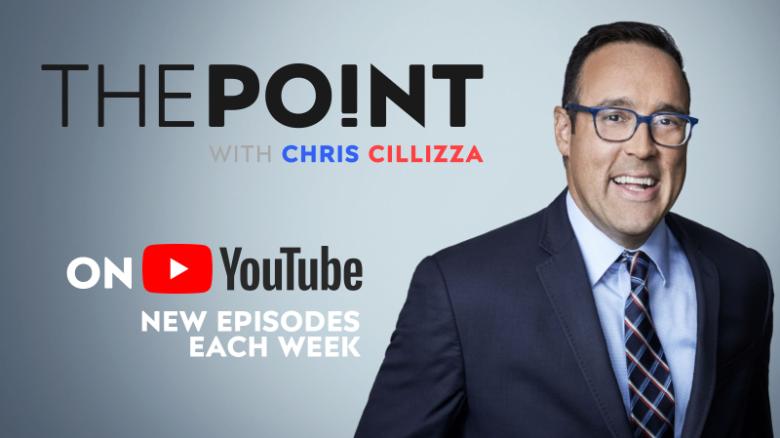 Cillizza: Why does Donald Trump want Doug Collins to be in the Senate so badly?
Bluestein: First off, he's one of the President's chief defenders in Congress, becoming a household name among Trump supporters for his criticism of impeachment proceedings. That role will only grow this week, as impeachment hearings shift to the House Judiciary Committee, where Collins is the ranking Republican.
A lawyer and US Air Force chaplain, Collins has also grown personally close with the President over the years and – almost as importantly – his inner circle of advisers. Donald Trump Jr. was here a few weeks ago to raise campaign cash for Collins, and Jared Kushner has aggressively pushed for him.
Another reason Trump and his allies want Collins in the seat: He's a known quantity. He represents one of the most conservative House districts on the Eastern Seaboard and is a fixture on Fox News. Trump & Co. know where he stands on every important issue of the day, and they see him as a bulldog who can stand toe-to-toe with whoever the Democrats put up.
Plus, Trump's camp probably feels like Kemp owes the President. Kemp may have won last year's Republican runoff against a better-financed opponent without Trump's support, but the surprise endorsement six days before the vote fueled his runaway victory. The governor's critics are all too ready to remind him of that.
Cillizza: Why does Brian Kemp want Kelly Loeffler in the Senate so badly?
Bluestein: The governor wants to put his own stamp on what's possibly the biggest political decision he's ever made. And his decision can't be framed without taking into account his narrow victory last year against Democrat Stacey Abrams in the closest gubernatorial election in Georgia in decades.
Abrams came within a whisker of forcing a runoff against Kemp by blazing a blue streak across the north Atlanta suburbs where Republicans once dominated. She did this by winning over college-educated women in the 'burbs, along with energizing African-American voters and liberals in the party's base.
With Loeffler, who would be the second female US senator in Georgia history, Kemp is trying to expand the Georgia GOP's appeal to those moderate and independent voters who have fled the Republican fold. He'll probably cast it as the latest of history-making appointments that have surprised even his critics.
But more than 2020 is at stake here. Kemp's pick will not only be on next year's ballot to fill out the remaining two years of Johnny Isakson's term, but also potentially on the ticket with him in 2022 – when the governor stands for reelection and could face Abrams in a rematch.
That means Kemp essentially gets to pick his own running mate. He's betting that a multi-millionaire executive and co-owner of Atlanta's WNBA franchise who can self-finance her own campaign and can broaden the party's tent even while keeping conservatives at peace. (Though not much is known about Loeffler's stances, Kemp has indicated her ideological priorities align with his.)
But it's a big gamble. She's never run for public office before, she's not well-known even in Georgia political circles and she's already under attack by some Collins allies who question her support for Trump and her past contributions to Democrats.
Cillizza: Does Kemp's resistance to Trump's wishes surprise you?
Bluestein: Nope. I've covered him since his run for state Senate in 2002 and he's always been willing to buck the establishment, whether it be the Democratic-led system in his hometown of Athens or an underdog campaign against the powerful GOP front-runner in last year's race.
After Trump's endorsement of Kemp's gubernatorial bid last year, the candidate's advisers were clear: No deal was cut to ensure the President's support. I was skeptical at the time, but this is proof positive that Kemp made no secret deal.
But the governor and his advisers have also tried to frame his impending selection of Loeffler not as defiance of Trump and the White House but a fight against a "ridiculous" establishment bent on trying to tell a duly elected governor what to do.
That's why the criticism from out-of-state advocates could play into his hand.
Kemp's camp went nuclear against Florida Rep. Matt Gaetz over the weekend after he questioned whether the governor needed a Trump-backed primary challenge in 2022 – making the Floridian a collective enemy instead of the Georgia-based critics. They're trying to make this a Georgia vs. Washington/Florida battle – which, in their mind, bodes well for the home team.
Cillizza: What's the political impact here – for Kemp and for the Senate appointee/Senate race?
Bluestein: Well, the biggest immediate question is whether Collins runs for Senate anyway. He told me about two weeks ago that he was "strongly" considering a bid if he's not tapped – a move that would spark a bitter Republican clash at a time when the Georgia GOP can ill afford it.
Unlike traditional elections that have primaries to hash out Democratic and Republican nominees, the race to fill the remaining two years of Isakson's term is a wide-open special election that features multiple candidates from all parties on the same ballot.
The prospect of multiple well-funded Republicans slicing into each other's bases on a November ballot raises the likelihood of a January 2021 runoff if no candidate gets a majority of the vote – and the possibility that a Democrat who consolidates party support can win the contest outright.
Collins' supporters firmly believe he could out-poll Loeffler and earn a spot in a runoff by energizing conservatives and dominating his north Georgia district – home of the biggest trove of Republican primary voters in the state.
But Loeffler is likely to start spending cash – quickly – to drive up her name ID and shore up the GOP base. Some analysts predict she'll spend at least $10 million of her own cash to defend the seat, but that remains to be seen.
It's also an important test that could shape the remaining three years of Kemp's term. Polls show his approval ratings on the rise, and his support for new anti-abortion restrictions have enraged Democrats but helped endear him to conservatives. A misfire here, though, could irreparably damage his standing.
Cillizza: Finish this sentence: "Politically speaking, the best Senate pick for Republicans in Georgia is ______________." Now, explain.
Bluestein: "Totally dependent on how you view the Georgia GOP's future."
Yeah, that's a cop-out, but let me explain.
Doug Collins is the safer choice. He's a proven fundraiser with a deep well of support among conservatives who has been tested in Washington and Georgia and thoroughly vetted. He's a sharp-tongued attorney who has gone to the mat for the President and battles Democrats daily on cable TV and in committee rooms. It's hard to see anyone trying to outflank him on the right, and he's also racked up some bipartisan bona fides.
He's also a white male in a Georgia GOP almost entirely dominated by white men. And for a governor who styles himself as an outsider, Collins is probably uncomfortably close with what he considers the "establishment" that refused to back him last year. By picking Loeffler, he's placing a bet that the newcomer can help give state Republicans a different sort of brand to compete against resurgent Democrats. We're not quite sure what that brand will be yet, but her application for the seat – submitted hours before a deadline – offers some clues.
"From working on the family farm to creating jobs and opportunity in the business world, I have been blessed to live the American Dream," she wrote. "I am offering myself to serve hardworking Georgians as a political outsider in the United States Senate to protect that dream for everyone."