Editor's Note: Frida Ghitis, a former CNN producer and correspondent, is a world affairs columnist. She is a frequent opinion contributor to CNN, a contributing columnist to the Washington Post and a columnist for World Politics Review. Follow her on Twitter @fridaghitis. The opinions expressed in this commentary are those of the author. Read more opinion on CNN.
(CNN) —
President Donald Trump is arriving in London this week, and one of his best friends doesn't want to be seen with him. That's got to hurt! Sure, British Prime Minister Boris Johnson, just days away from a pivotal election, will not be able to avoid the President. The two will be attending a NATO gathering of leaders (don't call it a summit) so they will sit in the same rooms and unavoidably interact. But Johnson, by all accounts, has made it clear he would rather keep the deeply unpopular Trump at arms length.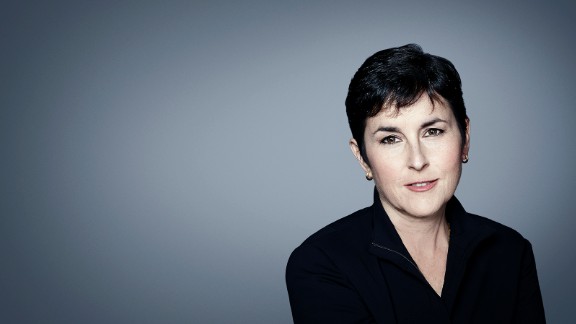 Trump has become politically radioactive.
The US President is so unpopular in some quarters, that standing too close to his shadow can prove lethal to a campaign. It's a phenomenon that is noticeable abroad, but one that has also become visible on US soil, and has the potential to have a decisive impact on Trump's political future.
In London, with the American President in town, Johnson fears that Trump could prove to be his kryptonite in next week's UK general election. As a result, Trump's schedule is filled with bilateral meetings with other European leaders, but in what is surely unprecedented scheduling, the US President will not sit down for a one-on-one with the leader of the host country.
The White House explanation will make British and American voters laugh, The President, said an administration official, is "absolutely cognizant" of the importance of not interfering in other country's elections.
That would be news.
The first time Trump went to the UK, he jumped into British politics like a child splashing in a mud puddle. He undiplomatically criticized his host, then-Prime Minister Theresa May, and said Johnson, who was then threatening her hold on power, would do a better job. It was all so shocking that Trump later absurdly denied it happened.
This time, the last thing Johnson wants is "help" from the mostly-reviled Trump. The prime minister's foes have dug their teeth into the ties between the curiously coiffed leaders, making the parallels between Trump and Johnson a centerpiece of their campaign to topple him. Labour leader Jeremy Corbyn, who faces crushing criticism of his own failures in other areas, finds Trump a useful distraction. His campaign rallies are filled with ominous warnings that a Johnson victory would make Britain look like Corbyn's vision of Trump's America, with unsafe food, unaffordable health care and all manner of terrifying turns.
Corbyn is not alone in seeing Trump as a major weakness for the prime minister. In a pre-election debate last weekend, six other candidates pummeled the PM over his ties to a US leader that polls show is deeply unpopular in Britain as in much of the world.
In the US, Trump for a time had a Midas touch with Republican candidates. But the magic seems to be fading.
It seems that instead of boosting the candidates he backs, Trump's strongest efforts to bolster his preferred choices can have the opposite effect, energizing the opposition.
Last month, Trump campaigned vigorously for Southern Republicans in off-year elections. It was a disaster.
In Kentucky, a state he won in 2016 by a jaw-dropping 30 points, Trump held boisterous rallies urging red-hatted crowds to re-elect a Republican governor. He lost.
In Louisiana, Trump pleaded with voters, "You got to give me a big win, please," visiting the state – another he won in 2016 – three times to support the Republican candidate. Instead of a big win, voters gave him an embarrassing defeat.
Experts said Trump's effort backfired spectacularly. The intensity of dislike for Trump among those who oppose him means that his presence only fuels turnout for the other side.
In Virginia, a Republican bastion for many years, Trump was the big loser. Democrats won control of the state House, Senate and governor's mansion. Adding insult to political injury, a woman who became famous for raising a middle finger to the Trump motorcade while riding her bike, also won local office.
Polls show Trump enjoys strong support among Republicans, but he looks far from invincible. The 2018 anti-Trump "Blue Tsunami" that grabbed control of the House from Republicans made an impression on tacticians, reinforced by the November debacle.
Now, at least one prominent and formerly loyal Trumpist is daring to defy the President, and his actions may well mark the beginning of a trend.
Georgia Gov. Brian Kemp, who won the Republican nomination last year because of Trump's support, is the last person one would expect to challenge the President, but that is exactly what he is doing.
Kemp will appoint the successor to retiring Sen. Johnny Isakson. Trump wants him to install the fiercely Trumpist Congressman Doug Collins, about to take center stage in the House Judiciary Committee impeachment hearings. Collins is something of a Jim Jordan with a Southern twang, a pugilist for the President.
But, against Trump's strong wishes, Kemp has decided to go with businesswoman Kelly Loeffler. All the slings and arrows of the President and his congressional henchman have failed to dislodge Kemp's choice. Instead, the governor's team is fighting back, flinging arrows of its own.
Get our free weekly newsletter
As it happens, Trump won Georgia in 2016, but 2020 looks very different. Most Georgians disapprove of the President, and a recent poll put him 8 points behind Biden.
Just like Boris Johnson finds Donald Trump poisonous to his election campaign, politicians in the United States are revising their calculus. The results from the last two Novembers suggest Trump could hurt more than help the candidates for whom he campaigns.
A significant portion of the country remains loyal and enthusiastic about him, but the intensity of feeling on the other side means that Trump is a turnout machine for the other side. The evidence shows the impact of that visceral reaction: Even for politicians who support him, Trump is becoming radioactive.