Editor's Note: Elliot Williams (@elliotcwilliams) is a CNN legal analyst. A principal at The Raben Group, a national public affairs and strategic communications firm, he was formerly a deputy assistant attorney general at the Justice Department and counsel to the Senate Judiciary Committee. The views expressed here are the author's. View more opinion on CNN.
Democrats conducting the impeachment hearings had a very good week.
Their success wasn't on account of the performance of any member of Congress or witness, however. Something far less sexy was the big star of the week: a series of subtle choices about the format of hearings, made weeks ago by staff. Simply put, Democrats' behind-the-scenes decisions over who would speak, for how long, and in what order were nothing short of genius.
Having worked on both sides of scores of congressional hearings (both as counsel to the Senate Judiciary Committee and working on legislative affairs for the Obama administration), I know well that nothing in a congressional hearing happens in a vacuum. Successful narratives do not write themselves, and staff make deliberate decisions over how to tell a story to the public in the simplest, most compelling format possible. In a sense, congressional hearings are just a form of high-stakes theater.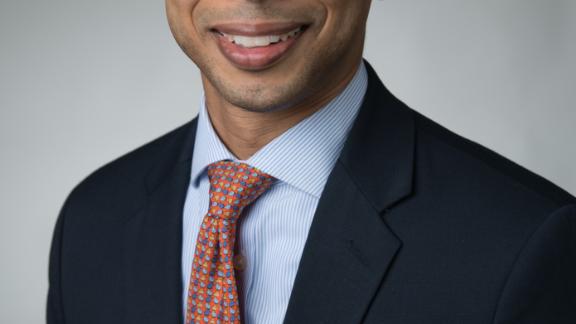 James Kegley/Courtesy of The Raben Group
Those coordinating the impeachment proceedings were presented with a significant challenge: To win, their case has to be both legally sound (Did the President commit acts of bribery or other high crimes and misdemeanors, in violation of the Constitution?) and politically viable (Can we secure the votes of a majority of the House without losing the public?). Their work was cut out for them.
Perhaps the most consequential decision made on the hearing format was to start each day's proceedings off with up to 45 minutes per side of questioning by congressional staff – as opposed to alternating 5-minute rounds between Democratic and Republican questioners.
This choice embodies a hard truth about members of Congress: They are politically-elected officials with as much an interest in using their limited time in the spotlight to preen for constituents back home, as in actually questioning witnesses. As a result, they are, with few exceptions, very poor questioners. Having staff start each hearing's questioning avoided viral video-worthy fireworks, and set the tone for how proceedings would play out (Democrats having their questioning run by Daniel Goldman, a former federal prosecutor and one of the best in the business, didn't hurt).
Most importantly, after opening statements, 45-minute rounds, and the usual congressional bickering, it was not until some three and a half hours into the hearing that the Republicans' top (or at least most combative) questioner, Rep. Jim Jordan of Ohio, got to ask his first question. Many of the day's news articles had already been written by that point.
A deliberately-ordered parade of witnesses carefully set the narrative. For instance, it was a clever move to not call ousted Ukraine Ambassador Marie Yovanovitch first, despite the fact that her May 2019 termination was, chronologically, the first key event in the narrative. Likewise, the decision not to call US Ambassador to the European Union Gordon Sondland first was savvy; while he provided the most explosive testimony of the proceedings in which he named the names Rudy Giuliani, Mike Pompeo, Mick Mulvaney, and Mike Pence, it would have fallen flat without days of prior testimony that teased its central point: that senior administration officials were well aware of the scheme.
Instead, the far less exciting acting US Ambassador William Taylor, and Deputy Assistant Secretary of State George Kent testified first, establishing the skeleton of a narrative behind the central allegation (President Donald Trump conditioned foreign aid on the commencement of investigations into a political rival). Every other witness thereafter corroborated the facts as presented.
On top of that, Congress has no limits on the number of witnesses that can testify on a panel at the same time. However, keeping the week's witness panels small (no more than one or two at a time) was also a deliberate choice. Individual witnesses got plenty of attention to be heard, and witnesses could corroborate each others' stories in real time. For instance, Pence aide Jennifer Williams and the National Security Council's Lt. Col. Alexander Vindman both testified that President Trump specifically mentioned Burisma on his July 25 phone call with Ukranian President Volodymyr Zelensky. There is something incredibly powerful in having a credible witness be able to essentially say of an equally credible peer sitting next to him, "yeah, what she said." (Oh, what I would have given for that luxury when I was a prosecutor.)
Finally, House Democrats may have trolled the President. It seems that they knew full well that he would never have been able to resist attacking witnesses, and picked the most sympathetic ones to tell the story. The first several witnesses to testify were: Taylor, a 72-year-old Vietnam Veteran; Kent, a diplomat with 27 years of experience; Yovanovitch, a naturalized American woman with 33 years of diplomatic experience; Williams, a member of the vice president's staff; and Vindman, an Army lieutenant colonel still carrying shrapnel from an Iraqi roadside bomb. Of course, the President delivered. He routinely questioned the credibility of the witnesses and, during Yovanovitch's testimony, unleashed a Twitter attack that some called witness intimidation.
Of course, serious political questions govern how successful the impeachment process will be. While, according to a recent ABC News-Ipsos poll, some 70% of Americans say the President's actions regarding Ukraine were wrong, and 51% of Americans want him removed, not a single congressional Republican has signaled meaningful support for the effort. Moreover, members of Congress are about to return home for the Thanksgiving break, and it is unclear whether the break will sap Democrats' momentum.
Get our free weekly newsletter
This said, no matter how you look at it, the President and House Republicans had, to paraphrase a classic children's book, a terrible, horrible, no good, very bad week. And based on a few very smart tactical moves by Democrats, it was over long before it started.