The night of June 18, David Marcus and his team at Facebook pulled an all-nighter as they prepared for a big company announcement the next day.
They'd spent the past year working nights and weekends, developing Libra, a digital currency that would make it as easy and cheap to send money across the world as it is to send an email. The promise was enormous: Facebook was billing Libra as a way to unlock financial services for 1.7 billion people around the world who lack access to traditional banks. Not only that, but the opportunities to build products and businesses on top of the Libra network could be endless.
It was a big moment for both the company and Marcus. In recent years, Facebook's business breakthroughs had been driven primarily by acquisitions like Whatsapp and Instagram. Libra was arguably the biggest in-house innovation to come from the company in years. For Marcus, who headed up the project, Libra was more than just a year in the making — he'd spent his career working to improve digital payments.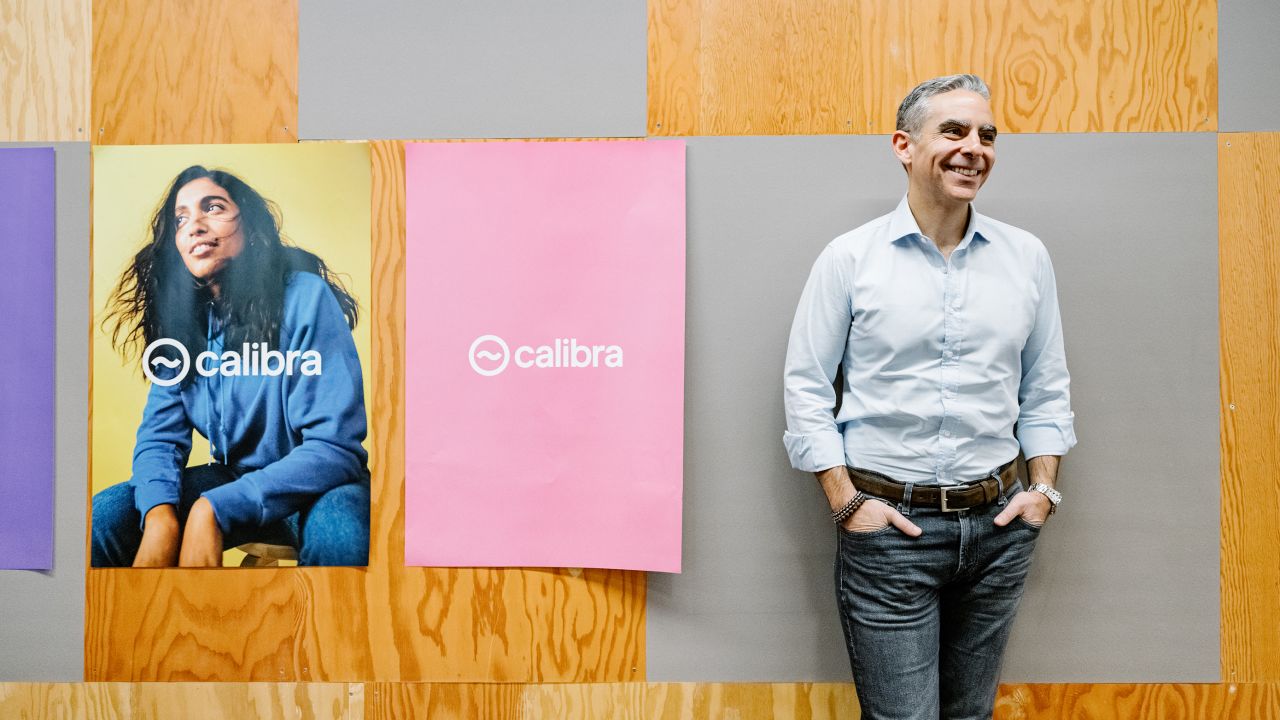 "Everyone was anxious and excited at the same time and it was a memorable night," Marcus told CNN Business. "It was great to finally, after all of this work and all of this time … to be able to just move into a very open phase of the project."
The next day, Facebook announced Libra along with the Libra Association, an independent organization to manage the currency, and Calibra, a new Facebook subsidiary run by Marcus to develop products and services around Libra.
But once released into the world, it didn't take long for the world to turn on Libra.
Criticism from politicians, regulators and finance experts came swiftly. Many feared Libra could upend the global financial system, threatening the power of central banks or of government-backed currencies like the US dollar. They also worried it could give the social media giant even more power and threaten user privacy. The United States lacks a straightforward regulatory structure for cryptocurrencies, making it unclear who would be responsible for overseeing Libra.
Lawmakers called both Marcus and Facebook CEO Mark Zuckerberg to testify before Congress and grilled them in public hearings. Some lawmakers have even proposed legislation that aim to stop Libra altogether.
Related: See the 20 Risk Takers pushing global business forward
It would have been a challenging fight under any circumstances. But Facebook was already in hot water on other fronts — facing an antitrust probe, pushback over its political ads policy, continued concerns over its use of user data and questions about its potential role in election interference. Even Zuckerberg conceded in his testimony that Facebook might not be the "ideal messenger" for Libra at the moment.
"Deciding to pursue a major initiative despite all those dynamics was certainly a risk," said R.A. Farrokhnia, executive director of advanced projects and applied research in fintech at Columbia Business School. "You have to do your risk-reward analyst, not just for business strategy, but also reputationally."
If Libra succeeds, it could revolutionize the way people use money, though there are questions about whether it will truly deliver all the positive benefits Facebook claims.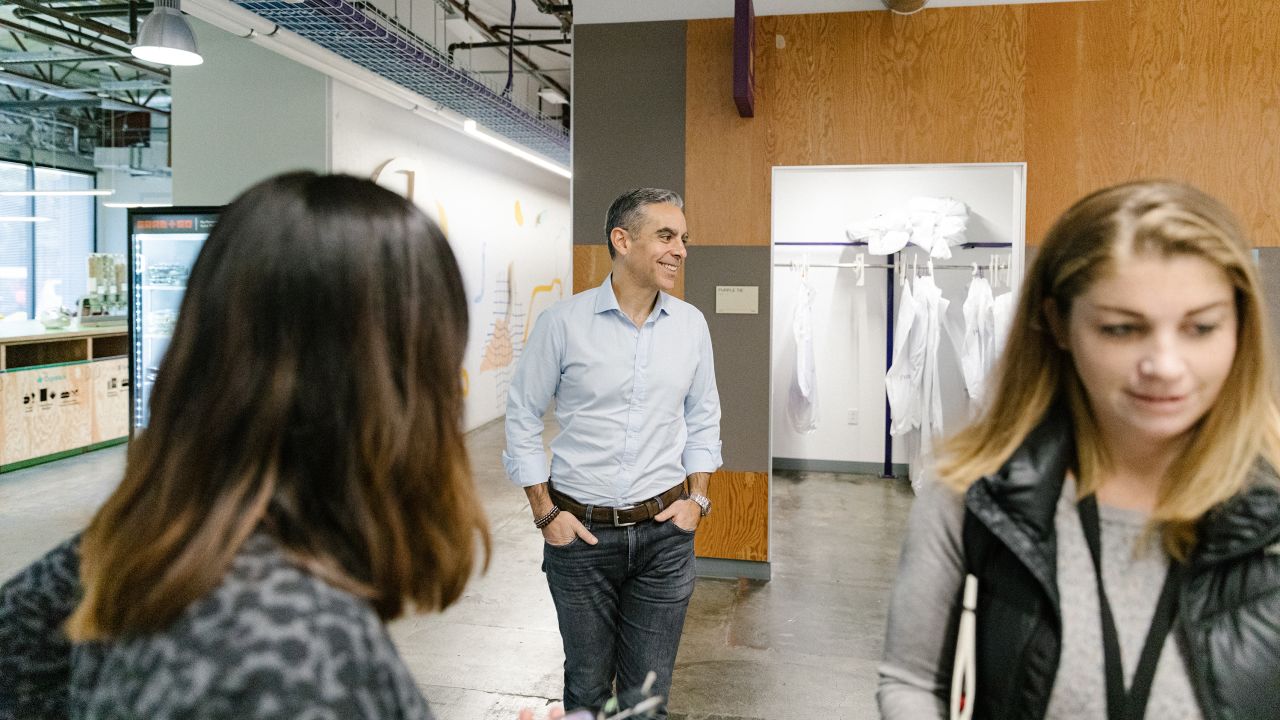 Libra could also give Facebook access to even more information about its users. Though it says it plans to keep users' financial and social data separate, the company could potentially have a picture of people's social lives, buying habits and financial transactions.
"The onus is going to be on us to demonstrate that we're actually worth people's trust, and we will have to make strong commitments when it comes to privacy," Marcus said.
If Libra fails to get off the ground, it would be a major flop not just for Facebook but also for Marcus, who has staked his career on improving digital payments, and for Facebook's partners in the effort, which include major US tech and venture capital firms. And it could mean Facebook losing out to some of the other corporations considering similar products, such as JP Morgan and Walmart. And even its failure wouldn't change the fact that Libra has invited even more antitrust scrutiny and negative attention during an already difficult period of the company's history.
Nonetheless, Marcus says he's "very confident" Libra will succeed.
"Look, it is really hard, and it will continue to be hard, and it might get harder before it gets easier," he said. "That's what I tell my team, so that we are ready for what's to come. But this is change that is happening, and I believe that we bring a real solution to problems that billions of people are faced with everyday."
What is Libra?
If all goes as planned, Libra will be the sort of project that cryptocurrency proponents have envisioned for years but no one has been able to pull off, yet. Existing cryptocurrencies struggle with wide swings in price or too little adoption to make them truly useful in everyday transactions.
Libra is a purely digital currency, easily accessed from a cell phone or computer. It's universal, able to be used by people around the world with no foreign transaction fees and no centralized control by a government or central bank. It's useful for such transactions as sending money to friends or buying things online because it is a "stablecoin" that avoids the kind of wild volatility experienced by other digital currencies such as Bitcoin. And it can be exchanged instantaneously with little or no fees.
Here's how it would work: Users will access Libra through digital wallets on their phone. They'll get Libra by exchanging hard currency through a bank account or a local merchant, Facebook says, or by receiving it in digital transfers. The value of the currency will be backed 1:1 by a basket of government-backed assets — likely the dollar, euro, yen and stable debt instruments, among others — that will be managed by the Libra Association.
Libra differs from many other cryptocurrencies in one major way, in that the network it's built on will be run only by members of the Libra Association, unlike some other "permissionless" blockchain networks that anyone can join. This means Libra is not an entirely decentralized currency; it's simply controlled by the association rather than a government. However, this model will allow the network to scale faster and transactions to be processed and cleared more quickly.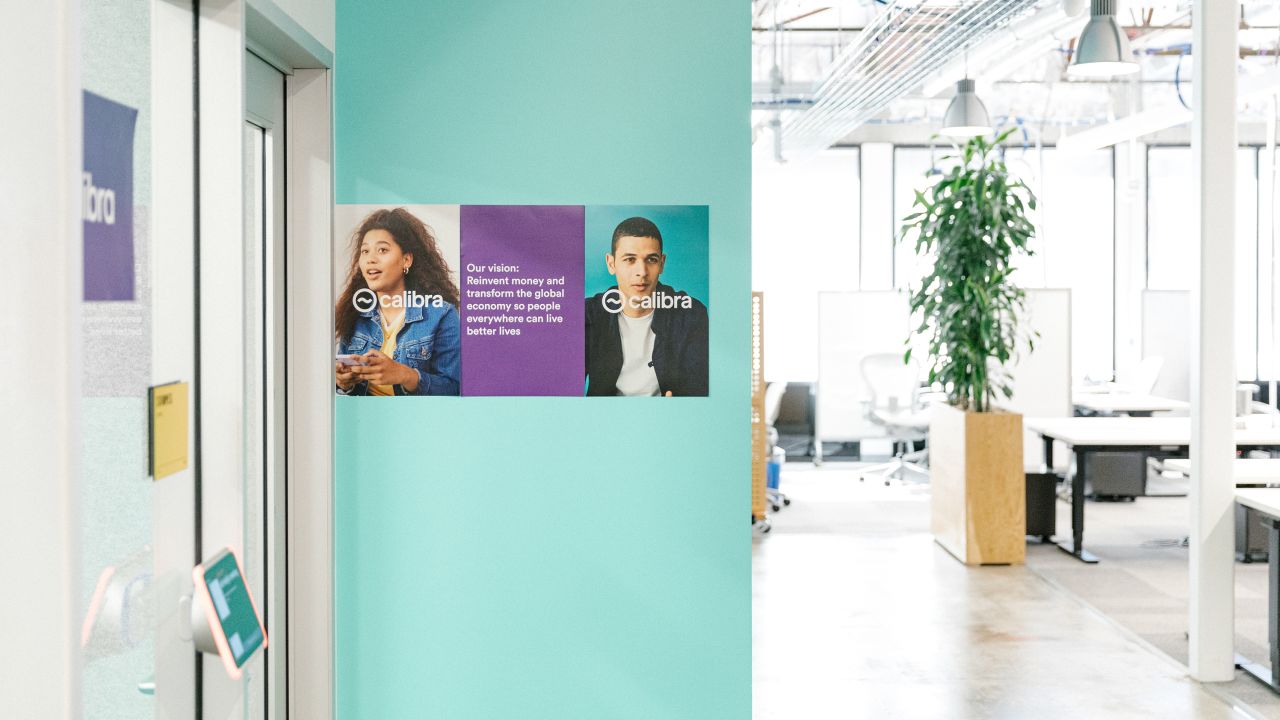 For such a product to be successful — allowing users to send it to their friends or use it to shop online — it needs to be easy to use and widely adopted. This is where Facebook's scale gives it an advantage over existing cryptocurrencies: If even a third of Facebook's 2.4 billion monthly users adopted Libra, the currency would serve a population more than twice the size of the United States.
Marcus said it's for precisely those reasons that Facebook had an obligation to create Libra.
"I believe that we can add so much value because we have distribution, we have two of the largest messaging apps in the world," Marcus said, referring to WhatsApp and Messenger. "And as a result, because of this distribution, because of our engineering talent, I think that those two combined can … actually deliver the very service we think will solve many people's problems."
Among the people Facebook hopes to serve are under- or unbanked people around the world — people who live far away from banks, or who can't afford account minimums or transfer or remittance fees. Many of those same people do have cell phones and use Facebook services, the company says, and would benefit from lower cost, digital access to financial services.
Globally, remittance costs average nearly 7%, according to the World Bank. Libra would make it much cheaper (if not free) and faster for people who rely on sending money to family around the world, Marcus said.
Marcus didn't want Libra, a product intended to be a global public good, to be run solely by Facebook. He created the independent Libra Association to act as a sort of buffer between Facebook and Libra. The Geneva-based group — a coalition of 21 "founding member" companies and nonprofits including Facebook — will manage Libra, oversee its launch and work with regulators.
The members include such major Silicon Valley players as Lyft, Spotify and Andreessen Horowitz. Marcus was voted into one of five board seats at the organization. He said the association plans to expand to 100 more diverse members by Libra's expected 2020 launch.
Users will access Libra through digital wallets where they can send and save the currency, similar to existing products like Venmo. Calibra will create the first Libra wallet, though any company will be able to build wallets or other products and services for using Libra.
Libra is expected to enable more transactions between businesses and users within the Facebook ecosystem. In turn, Facebook hopes businesses will spend more on ads on the platform, boosting its bottom line. And while the digital wallet will be the first product to come out of Calibra, the subsidiary could eventually offer other financial services, such as loans, creating new revenue streams for the company.
"The whole thing is part of Facebook's push to be more of a financial hub," said CB Insights senior intelligence analyst Nicholas Pappageorge. "They want to be more in users' lives than just photos and a place to connect with your friends. One way to do that is definitely to be a payment hub, maybe eventually something closer to a bank."
Could Libra mean a future where Facebook becomes a bank? Marcus said that's not likely. Instead, Facebook plans to work with existing banks to provide such services.
The pushback
Despite Facebook's best efforts to market the product as something with the potential to change the world for the better, many regulators and politicians have not shared the company's enthusiasm.
And while many experts agree there are inefficiencies in the existing financial system — cumbersome fees, long wait times to process transactions, for example — not all are convinced that sidelining legacy institutions with a product developed at Facebook is the way to solve them.
"There is this ideology of a tech fix for everything," said Mehrsa Baradaran, a finance expert and law professor at University of California, Irvine. "We can bring Mark Zuckerberg to Congress and publicly shame him, but we can't vote him out. Where with the (Federal Reserve), we have some public accountability. Facebook has not demonstrated a desire or ability to be a public steward … So why would we trust Facebook more than our own public institutions?"
Lawmakers and regulators around the world have latched onto this question.
Their concerns about Libra largely fall into three categories. There are practical questions such as how to ensure users' privacy. There are more existential questions such as what a new, universal digital currency could mean for the global financial system or the power of the US dollar. Then there are the Facebook-specific questions: Why should Facebook be trusted to mount such a major effort after its years of scandals? And could Libra further concentrate the company's power?
"There's a big potential for a not only impacting our economy but the global economy, so we need to get the message loud and clear to Mr. Zuckerberg that he's not a country on his own," Sylvia Garcia, a Democratic Congresswoman from Texas, said in an interview with reporters last month.
Another major concern is that Libra could face the same abuse as many other cryptocurrencies by providing users a layer of anonymity. Bitcoin, for example, has been used by terrorist groups to skirt economic sanctions by Western governments.
Marcus said that to address that issue, all companies offering digital wallets on the Libra network, including Calibra, will follow US anti-money laundering and "know your customer" laws, just as banks do. Marcus also said that because all transactions on a blockchain network are permanently recorded, even when transactors' names are hidden, enforcement may be easier than with cash.
But because the Libra network runs on open-source code, it could still be possible for any person to write software for their own personal digital wallets, which would complicate enforcement.
"We've done everything possible to make US currency to be inconvenient for drug dealers, tax evaders and terrorists," said Brad Sherman, a Democratic Representative from California. But Libra, he said, could be "useful for those people."
Some US lawmakers are now considering legislation that would bar Facebook and other big tech companies from operating cryptocurrencies altogether. Meanwhile, leaders in several countries across the Atlantic are moving to block Libra from operating in Europe.
Thanks at least in part to that political scrutiny, seven of Facebook's early partners in the project dropped out of the effort just before the Libra Association's official launch. Many of them were major payments companies, including Mastercard, Visa and PayPal, making some experts worried the group would miss out on their regulatory expertise.
Marcus, in a Tweet after the credit card companies pulled out, thanked them for "sticking it out until the 11th hour."
"The pressure has been intense (understatement), and I respect their decision to wait until there's regulatory clarity for (Libra) to proceed," he said.
'Why wait?'
Marcus said there would have been a cost to waiting to release Libra.
"If you look at the people who currently are underserved or not served at all, who live on the margin of our financial system because they can't afford the cost of our current financial system, why wait?" Marcus said. "I understand that there is a cost for the company and for all of us to do this right now, but the cost is much greater every day that the very people that we want to serve are not served … If you think about it that way, then there's just no better time. You have to move. You have to act."
Facebook has argued, too, that if the United States doesn't lead on fostering cryptocurrency innovations, other countries could. China, for example, has been working on a plan to implement a digital national currency. That argument that has succeeded in garnering some lawmaker support.
"The fact that Facebook is launching into competition with China is positive for US national security," said Andy Barr, a Republican Representative from Kentucky.
Facebook and Libra's other backers have repeatedly said they won't launch the currency without regulatory approval. And during his Congressional testimony, Zuckerberg also said that Facebook could leave the effort if Libra's larger governance organization decides to move forward without US lawmaker approval, suggesting the company could risk losing out on the benefits of the project it invested in developing.
But Marcus said Facebook leaving the organization is unlikely, and that conversations with global financial regulators are going better than it might appear from the outside.
"For now the plan is to work through these issues, and certainly we don't have an indication that there's no path forward," he said. "Right now, the interactions we're having with regulators, not only here in the US but around the world, are actually very constructive."
A career focused on digital payments
For Marcus, the success of Libra is personal.
Seeking to improve digital payments has been a throughline of his career. He founded Zong, a mobile payments provider for online companies, which he sold to then-eBay-owned PayPal in 2011. Later, Marcus worked as president of PayPal. He left his post there for Facebook in 2014, where he built payments functionality into the Messenger app. Now, he's brought on two former Zong executives to the leadership of the Libra Association.
He's been mulling the idea of Libra for years, since he first became interested in Bitcoin in 2012.
"The hope at the time was that the volatility of Bitcoin will eventually stabilize and that, as a result, it would become a very good medium of exchange," he said. "For me, now, it's clearer that Bitcoin serves a purpose of being digital gold, not a good medium of exchange. And so it felt like this was the right time for us to start thinking about how we could address the very things that blockchain and cryptocurrency were meant to do and that we had real solutions to bring to the fore."
As for whether Libra is the riskiest thing he's ever done, Marcus said it's definitely "the thing that creates the most emotions" that he's ever done.
Indeed, many in the cryptocurrency world and some of Facebook's early nonprofit partners on the project think that Libra could bring real benefit to underserved populations, and could be a boon to the nascent crypto industries. But pushback from lawmakers could stunt its growth or threaten the participation of more partners.
Libra could well be the crowning achievement of Marcus' career, if it succeeds. But for now, the jury is still out.
"I think right now we've created a lively discussion around digital money, which is great in itself because it moves things forward, but we haven't achieved anything yet," he said. "We have to deliver for people, and that's what we're all here for."