Editor's Note: Christina Galbato is an influencer, creative entrepreneur and online educator, teaching social media influencers how to grow engaged audiences, create purpose-driven content and grow profitable online businesses. The views expressed in this commentary are her own.
I've worked as a social media influencer for four years and have experienced the many positive aspects of this industry. I've seen the way a body positive influencers' motivational words encourage young, insecure girls to feel beautiful in their own skin. My travels inspired an American woman to take her first solo trip to the Middle East, which turned out to be a profound transformative experience. But I've also seen the more negative aspects, such as the emotional stress that comes from creating content with the exclusive goal of getting as many people as possible to double-tap, or like, our photos.
As trivial as it may sound, it's a goal that seeps into every aspect of our job. As we take photos and decide which to post, we always ask the question, "Will this perform well?"
And if it doesn't, we take it personally. Influencers often have an emotional tie to the images they create, so when that ideal number isn't hit, we interpret the lower like count to mean that our content isn't up to par.
So when Instagram announced that it is beginning to test removing likes from the platform worldwide, my immediate reaction was a positive one. To me, the benefits far outweigh any negatives.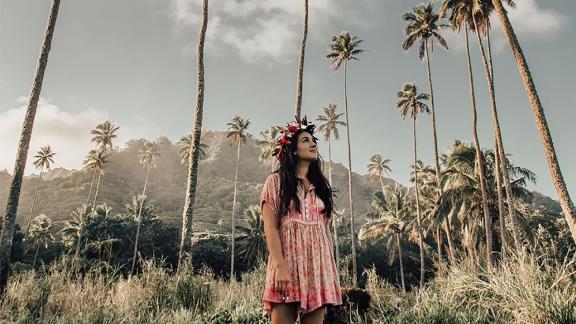 Christina Galbato/Instagram
Instagram's announcement has divided the social media influencer community, however. Likes have long been a measure of success and are used as a guide for creatives to see what's working and what's not.
Similar to the experience of the average Instagram user, viewing likes creates an incredible point of comparison among influencers. It shifts the focus away from providing value and cultivating community to constantly comparing yourself to other creators.
The removal of likes puts the onus on influencers to focus more on the quality of images and their ability to start a conversation with the people who follow them rather than create content solely for the purpose of generating likes. It is a shift in a positive direction and an answer to the call for social platforms to take responsibility for the impact their apps have on users' mental health.