That $75 Costco coupon floating around Facebook that seems too good to be true is, in fact, too good to be true.
The company debunked the coupon scam that promised users $75 off their purchase at the wholesale warehouse.
"While we love our fans and our members, this offer is a SCAM, and in no way affiliated with Costco," the company said.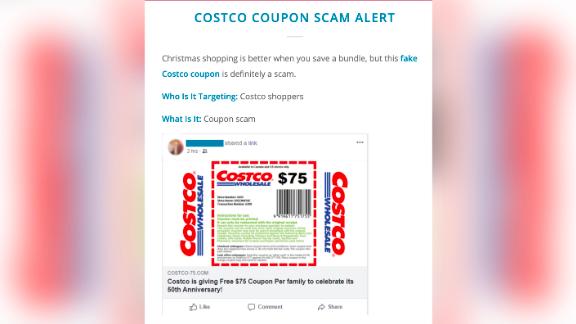 Identity Theft Resource Center
The fraudulent offer cropped up on Facebook earlier this year, prompting users to click on a link unaffiliated with Costco to collect their $75 coupon. To access it, users would need to share the post on Facebook and input some personal information.
Debunking the fake coupon has become something of an annual tradition: One year ago, on the same day, Costco issued essentially the same s