Editor's Note: Melissa Blake is a freelance writer and blogger from Illinois. She covers disability rights and women's issues and has written for The New York Times, The Washington Post, Harper's Bazaar, Good Housekeeping and Glamour, among others. Read her blog, So About What I Said, and follow her on Twitter. The views expressed in this commentary are solely hers. View more opinion on CNN.
(CNN) —
In a 1997 episode of "Sesame Street," Big Bird is taking a walk around his neighborhood admiring all his favorite things as he sings the aptly titled "Walking Down My Street." Towards the end of the tune, he says, rather contemplatively, "Sesame Street," he sighs. "Not just a street. A way of life. Home."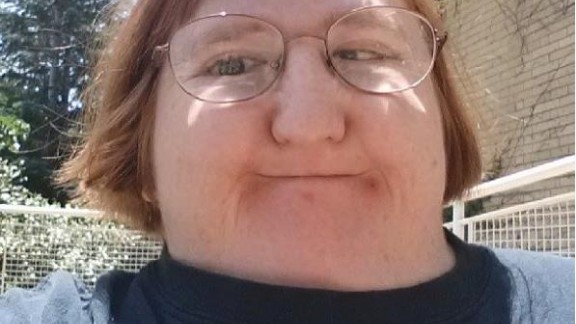 It's sort of a blink-and-you'll-miss-it moment, but it's nonetheless a very powerful and pivotal one, and, for me the most telling moment of the show. In just a few words, everyone's favorite yellow bird is able to encapsulate a show that has been on the air since the 1960s and educated parents and kids alike, pushing them to become, as the exit music now says, smarter, stronger and kinder.
Big Bird was right that Sesame Street is indeed home to so many. The whole gang is gearing up for Sesame Street's 50th Anniversary Celebration on November 17 on PBS – a special that promises lots of celebrity guests and walks down memory lane.
We first met Big Bird and his Muppet friends, including Cookie Monster, Elmo, Bert and Ernie and everyone's favorite lovable grouch, Oscar, on November 10, 1969, when the series – now housed at HBO – premiered on PBS. It's hard to believe that a show that premiered just four months after Neil Armstrong took his first steps on the moon is still on the air and as popular as ever, but thanks to its timelessness, most of Sesame Street's residents haven't aged one bit – Big Bird is still six, for example, and Elmo is still three.
That age bracket is no mistake, though, and it's that sense of timelessness that helped Sesame Street answer the very important question: "Could television be used to educate kids?"
The answer? A resounding "YES." Today, versions of the show reach children of every demographic in more than 150 countries on six continents (the show was originally conceived to target disadvantaged children and address institutional racism); studies have proven that watching Sesame Street leads to success in school and work; and the show has won 193 Emmy Awards – more than any other TV show.
That emphasis on education has been teaching generations of kids everything from the alphabet and numbers to helping them confront more abstract and difficult concepts like homelessness, death, disabilities, incarceration and, most recently, the opioid crisis.
For five decades, the show has continued to maintain its relevancy and that's in no small part because the show has never shied away from addressing those harder, intangible topics; the show reflected the times, working the cultural, economic and social issues of the day into storylines that its young viewers could understand.
The show's model of the audience learning through the eyes and experiences of the characters has been a common thread. Big Bird learns about death when shopkeeper Mr. Hooper died. Elmo copes with missing a parent in the military when his father is deployed. And all the characters learned about disabilities with the introduction of Julia, a Muppet with autism, in 2015.
I feel fortunate to count myself among those millions of children shaped by "Sesame Street." As a child of the 1980s, I grew up watching – and loving – that group of furry friends. Because of my disability, the show was often my window to many aspects of the world – the perfect way for me to explore and grow beyond the confines of my wheelchair. In fact, I remember my parents buying our first color TV just so I could watch the show in color. I mean, you have to see Big Bird in all his yellow glory, right?
Thanks to the show's longevity, everything seems to come full circle. People who watched the show growing up are now watching with their own children. Writer Erin Khar started watching as a toddler in the 1970s. In the early 2000s, she watched with her older son. And today, she watches the show with her two-year-old son, Franklin.
"It's a testament to the enduring appeal of the characters," she told me. "It's one of the rare instances of being able to dip into my own childhood nostalgia while my son makes memories of his own with the beloved crew on Sesame Street."
Get our free weekly newsletter
The show's classic theme song asks this question: "Can you tell me how to get? How to get to Sesame Street?" Sure, Sesame Street is supposed to be a neighborhood in NYC, full of bustling streets and a flurry of activity, but perhaps it's so much more than just a physical place. Sesame Street is love. Sesame Street is treating people with kindness. Sesame Street is friends and family – both the furry and human variety. Sesame Street is creating memories. And, like Big Bird sang, Sesame Street is home. So how exactly do you get there? Maybe all you really need to do is look around. Maybe you're already there.