Kentucky elected a black attorney general for the first time in history, and Scranton, Pennsylvania, elected its first-ever female mayor.
Much of the focus on Election Day was on a few key races. In a close Kentucky governor's race, a Democrat was poised for victory in the solid-red state and the Republican incumbent refused to concede. In Virginia, Democrats flipped the state Legislature to gain full control of the state's government for the first time in more than two decades. In Mississippi, CNN projected a win for Republicans, with the lieutenant governor defeating the Democratic state attorney general.
But here's what else happened on Election Day 2019:
Kentucky elects first black attorney general
Republican Daniel Cameron is the first black candidate ever elected as attorney general in Kentucky and the first Republican to hold that office in seven decades. Cameron defeated Democrat Greg Stumbo, who served as attorney general from 2004 to 2008 and is a former speaker of the Kentucky House of Representatives. Cameron was backed by Senate Majority Leader Mitch McConnell, and served as the senator's general counsel from 2015 to 2017.
Scranton elects first female mayor
Paige Cognetti is the first woman elected as mayor of Scranton, Pennsylvania. Cognetti served in the Obama administration and ran as an Independent after the local party machine didn't endorse her.
Cognetti served as the special assistant to the Pennsylvania auditor general, the state's chief fiscal watchdog, and was a director on the Scranton School Board, according to her campaign website. Cognetti served in the Obama administration from 2009 to 2012 as a senior adviser to the under secretary for international affairs at the US Treasury Department.
Cyclist who flipped off Trump motorcade wins local office in Virginia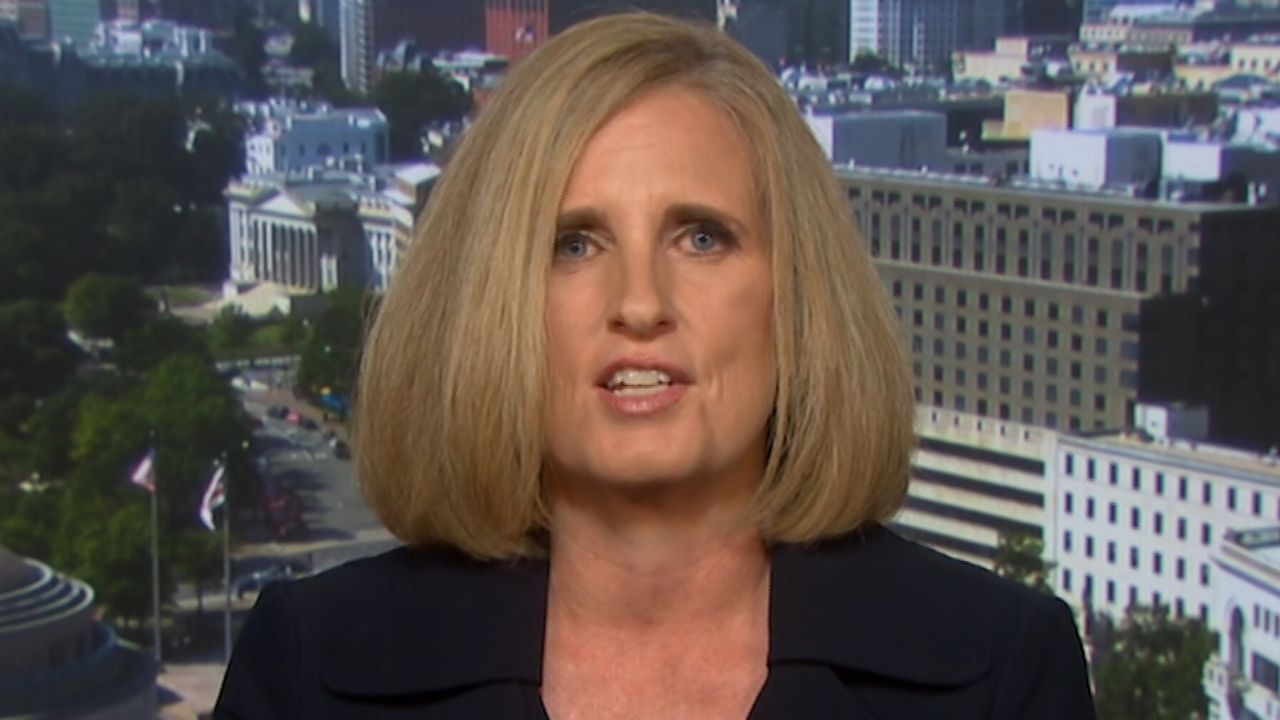 The cyclist who flipped off President Donald Trump's motorcade in 2017, and lost her job because of it, has won her bid for local office in Virginia. Juli Briskman on Tuesday night won her race to become supervisor for the Algonkian District in Loudoun County, Virginia.
The win comes a little more than two years after a photo of Briskman flipping off the President's motorcade as it made its way back to the White House from Trump's golf course in Sterling, Virginia, went viral in October 2017. Her lawyer said she was forced to resign from her job as a marketing executive at Akima LLC over the photo.
Democrat beats GOP incumbent to win Virginia seat she lost in 2017 after tie-breaking pick
A Virginia Democrat who lost her 2017 race for the state's House of Delegates after another candidate's name was picked out of a bowl in a tie-breaker handily ousted her Republican opponent.
Shelly Simonds defeated Republican incumbent Delegate David Yancey, allowing her to claim the seat she lost two years ago after a state law dating back to 1705 was used to settle the 11,608-vote tie between the two candidates. Simonds won the rematch with 11,556 votes to Yancey's 8,069 votes, according to results from the state Department of Elections.
Virginia's first transgender lawmaker claims victory in reelection bid
Danica Roem, Virginia's first transgender lawmaker, claimed victory Tuesday night in her reelection bid. Roem rose to prominence in 2017 after she defeated incumbent delegate Bob Marshall, who had been elected 13 times over 26 years, according to Marshall's website. 
CNN's Paul LeBlanc and Devan Cole contributed to this report.