Editor's Note: Dean Obeidallah, a former attorney, is the host of SiriusXM radio's daily program "The Dean Obeidallah Show" and a columnist for The Daily Beast. Follow him @DeanObeidallah. The opinions expressed in this commentary are his own. View more opinion articles on CNN.
Another sporting event, another cascade of boos hurled at President Donald Trump. Though booing of politicians is not that unusual, it sure seems like Trump is making booing him at sporting events America's newest pastime. And the boos, perhaps on their own unremarkable, signify a growing swath of the American population may be unhappy with the President's job performance.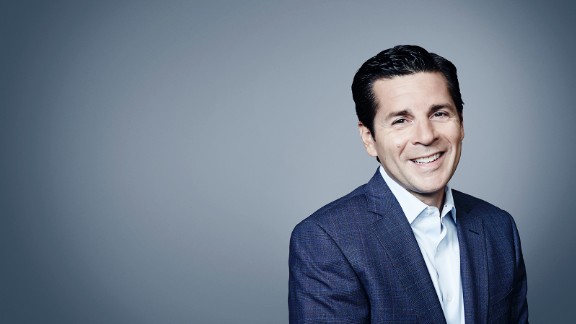 The latest example took place Saturday night when Trump attend the Ultimate Fighting Championship (UFC) at Madison Square Garden. Apparently, the "fighting" in the nation's capital wasn't enough for Trump so he needed to spend his weekend watching more. When Trump entered the famous sporting arena, according to CNN, he was "met with loud, sustained boos," along with some cheers. Of note, according to ESPN reporter Ariel Helwani, Trump was not shown on the big screen when he entered, begging the question – was this potentially done by design to avoid more boos?
Still, Saturday night's UFC response was far better than the reaction Trump received last Sunday night when he attended Game 5 of the World Series in Washington, DC. There, when Trump was shown on the stadium's large screen, the crowd began booing him loudly – to the point it reached an estimated nearly 100 decibels. To put that in context, the CDC notes that sustained exposure to that level of sound for 15 minutes or more can cause hearing loss after routine or repeated exposure. The boisterous booing was then followed up by chants of "Lock him up."
Not surprisingly, both events trended on Trump's favorite social media platform, Twitter. After the World Series game, #TrumpBooed dominated, while on Sunday morning, #TrumpBooedagain was a leading hashtag.
But it was likely Saturday's boos at the UFC fight that stung Trump more. And here's why.
The UFC fights are run by outspoken Trump supporter Dana White, who was an official speaker at the 2016 Republican National Convention. There he boldly declared, "I stand with Donald Trump." Add to that, the UFC audience comprises a group of people who more likely comprise Trump's base. As ESPN publication "Undefeated" explains, the fan base is predominately white and, as Bleacher reports, also largely male – and Trump won 62% of white males in the 2016 election.
Perhaps it's the concern that Trump was being rejected by an audience he should do well with, and at an event organized by a well-known Trump backer, that so concerned Trump, along with his sons Donald Jr. and Eric, that they took to Twitter to push back on the news stories that Trump was booed.
First, there was Eric who straight up tried to gaslight people with his tweet Saturday night, "At #UFC244 - chanting "Donald Trump, Donald Trump… USA USA." The younger Trump only included a still image – and not an audio clip in his tweet, which could have supported his assertion. And it may be for good reason. Thus far, it appears there's simply no reporting or viral clips to support his claim.
In any event, Trump retweeted Eric's apparently fact-free claim. Gaslighting appears to be a Trump family tradition.
Then there was Donald Jr. who was apparently so upset by the booing reports that he resorted to cursing on Twitter, writing, "Despite the bullshit from blue checkmark Twitter, when we walked into the arena it was overwhelmingly positive…" "Blue checkmark" are accounts where the identity of the user is verified by Twitter – including his own – but some on the right have claimed that these checkmarks are liberals, despite a lack of reporting to support this.
In fact, Donald Jr. was so desperate to share proof that the crowd "overwhelmingly" cheered his father, the best he could do was include a link to an article from conservative tabloid The New York Post. But even the headline of that article was mixed at best, reading, "More cheers than boos greet President Trump at UFC 244 at MSG." And the body of the article was worse, noting that while Trump did get cheers, he also did receive "plenty of 'boos' and the occasional raised middle finger as well." Again, Trump retweeted this tweet in an effort to convince his followers he received an "overwhelmingly positive" response.
And, on Sunday morning, Trump finally commented himself – tweeting, "Walking into Madison Square Garden last night…for the big @UFC fight Championship fight was a little bit like walking into a Trump Rally. Plenty of MAGA…Great energy." Funny, I don't recall Trump rallies where Trump was loudly booed by large swaths of the audience.
Get our free weekly newsletter
Trump getting booed at events that aren't Trump rallies is frankly not that surprising. After all, a Washington Post poll released Thursday found Trump's approval rating at 38%, while 58% of Americans disapprove of the job he's doing as President. Worse, when voters were asked if they strongly approve or disapprove of Trump, only 30% gave Trump a strong thumbs up, while 48% responded they strongly disapprove of his presidency. And those figures could even include a few white men, who have traditionally been considered Trump supporters and UFC fans.
Personally, I think Trump has earned every boo he gets. From his racist remarks to his cruelty toward immigrants, he has failed the US and its citizens. And given polls showing nearly 60% of Americans disapprove of the job Trump is doing, he should brace himself to hear a lot more boos between now and when he finally vacates the White House.