It's billed as the world championships for thoroughbreds, with $30 million in prize money and awards up for grabs over two days of rarefied racing.
The 36th Breeders' Cup takes place Friday and Saturday with the world's best horses and jockeys vying for supremacy on dirt and turf at the spectacular if controversial Santa Anita race course at the foot of the San Gabriel mountains near Los Angeles in California.
The event has become a beacon in the racing calendar, a traveling circus that takes in some of America's most celebrated tracks, and a high-society event which encompasses the flavors, fashion and culture of the region.
The climax to the 14-race showpiece is Saturday's $6 million Longines Breeders' Cup Classic, a one-and-a-quarter-mile dirt dash which often decides the best of a generation.
"I love it when it's here in Santa Anita," veteran US jockey Mike Smith told Aly Vance for CNN's Winning Post at his favorite restaurant near the course.
"I can literally walk from my house to the track so that makes it a whole lot more convenient, but this is such a beautiful place to have it – we always have the best weather here, the track is amazing, the scenery is unbelievable. If you've never been to Santa Anita and you sit in the grandstand and you have those beautiful mountains in the background, it's like a painting. It's unreal."
READ: Which are the world's richest horse races?
READ: Dubai ruler spends more than $4 million on a horse
The Classic has been won in recent years by star names such as Accelerate, Gun Runner, Arrogate and 2015 Triple Crown winner American Pharoah, trained by Hall of Famer Bob Baffert.
Record three-time winning handler Baffert saddles favorite McKinzie under jockey Joel Rosario, who won on Accelerate at Churchill Downs last year.
Another highlight is the $4 million Breeders' Cup Turf over one-and-a-half miles on grass, which has become a successful hunting ground for the cream of European talent. Nine of the last 11 winners have traveled across the pond to triumph, including John Gosden's double Prix de l'Arc de Triomphe heroine Enable last year.
Winning a Breeders' Cup race is the pinnacle, according to Smith, who became only the 13th jockey to clinch the Triple Crown when he rode Justify for Baffert in 2018.
"When you win a Breeders' Cup, you didn't just beat the best in the United States, you've beaten the best in the world," he said. "You're going to have the best from Europe come over, Japan, Hong Kong, everywhere."
Smith rides the favorite Midnight Bisou in Saturday's Longines Distaff, another favorite Omaha Beach in the Dirt Mile, and says his mount Yoshida is "not without a chance" in the Classic.
The 54-year-old needs one more Grade 1 victory to tie Jerry Bailey for the most top-level wins in US racing history.
"[Jerry] has always been a big idol of mine, he's a big mentor and it'll mean a lot, not only to catch him but hopefully I can surpass him," said Smith, who was inducted into the Hall of Fame in 2003. "If I get one more I catch him and then I'd love to go right on by."
Smith says he is "riding better" and "thinking better" than he did earlier in his storied career. "Experience just helps that, and I've stayed in great shape, I'm still able to do the things I did in my 30s," he said. "When I start seeing that going backwards I'll start thinking about when it's time to hang it up."
Friday's action features the best up-and-coming horses, hence it is dubbed "Future Stars Friday."
Five races culminate in the $2 million Breeders' Cup Juvenile, the richest race for two-year-olds in America and an indicator of promising contenders for the following year's Triple Crown races.
READ: Chasing $20 million in horse racing's battle of riches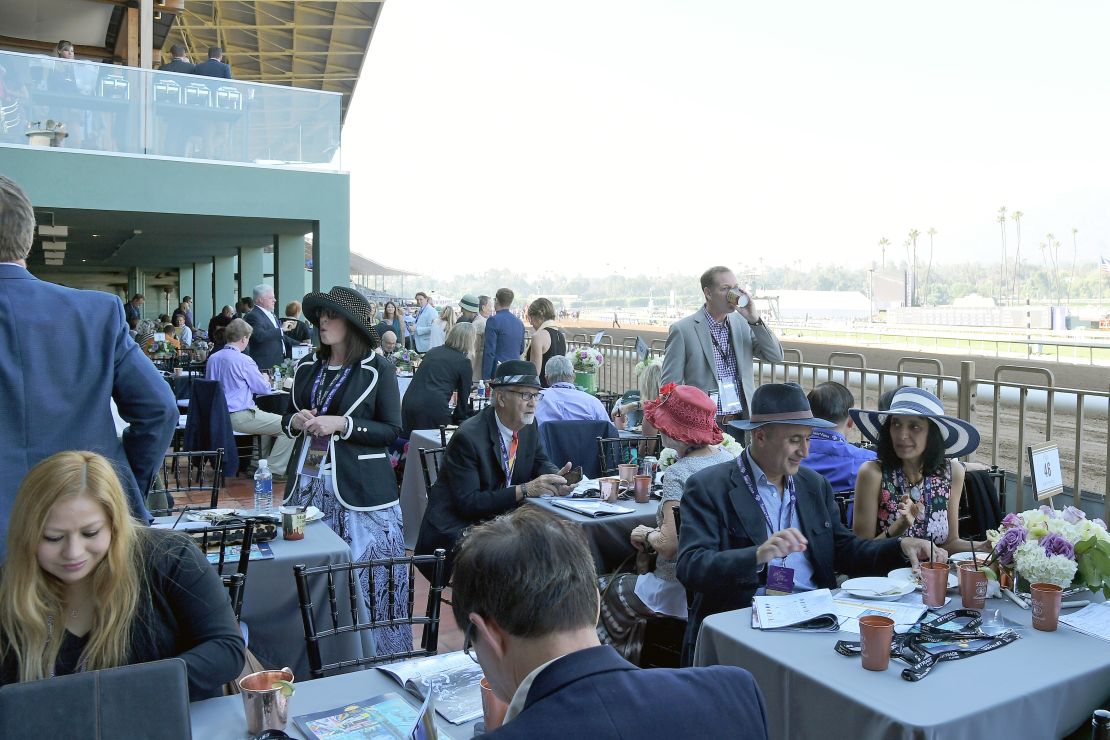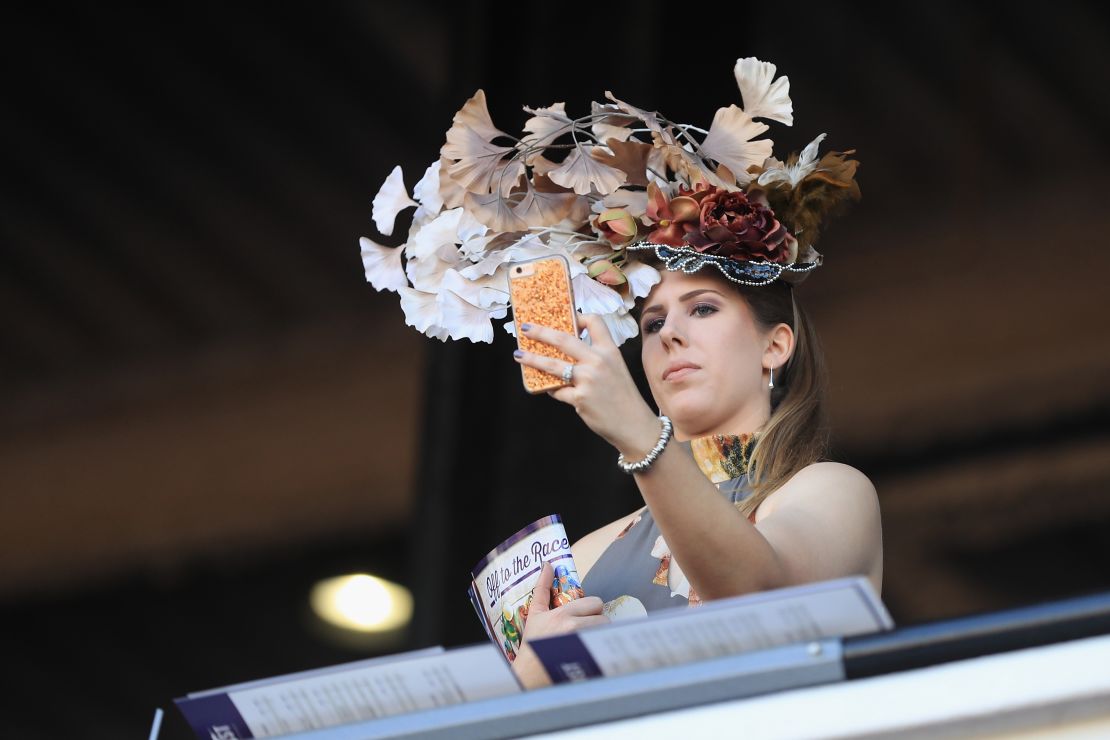 As well as the jet-set, the VIP crowd, the Hollywood stars and the thousands of ordinary racing fans, the Breeders' Cup has a stellar list of celebrity ambassadors promoting the brand. These include model Kate Upton, actresses Bo Derek and Elizabeth Banks, chef Bobby Flay, singer Toby Keith and sports stars such as Avery Johnson, Wes Welker, former England footballer Michael Owen and golf legend Gary Player. 2
"There will be a lot of stars coming out there's no telling who you'll see," added Smith.
Alongside the bumper prize money, the winner of each of the 14 races will be draped in a traditional flower garland, comprising beauty asters, golden asters, cremons and catteleya orchids grown exclusively for the Breeders' Cup.
This year marks 10th time the Breeders' Cup has been held at Santa Anita – and the first since 2016 – but the stunning course in Arcadia north east of Los Angeles has been the focus of controversy this year.
Santa Anita, a celebrated and historic track which opened in 1934 and has been a favorite setting for the nearby LA movie industry, closed for evaluation in March after more than 20 horses died in the span of three months.
When it reopened, there were numerous changes: Trainers had to apply two days in advance before working out a horse; jockeys had to replace whips with softer "cushion crops," and restrictions on steroids, anti-inflammation drugs and race-day medications were instituted.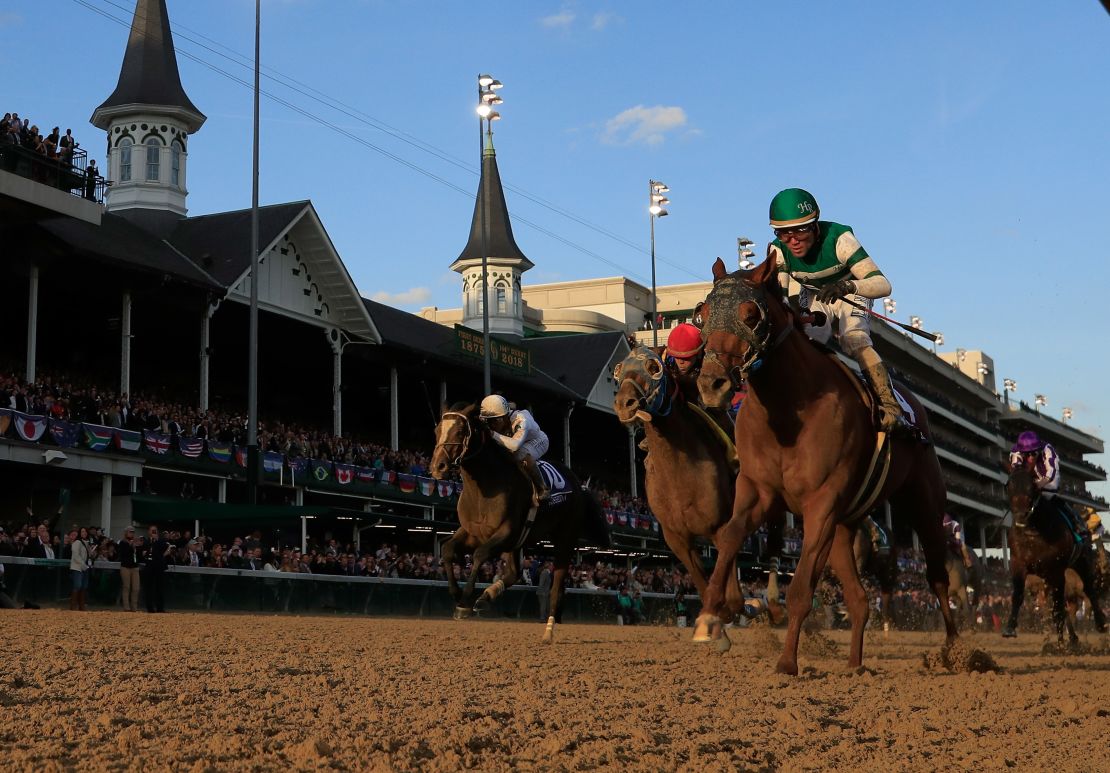 The death toll rose to 36 last week, but course owner the Stronach Group insists equine welfare is paramount.
"The Stronach Group and Santa Anita safety measures put horse and rider safety above all else," it said in a statement last month. "[We] remain committed to leading transformative change in this traditional sport."
Among a host of safety protocols, equine health experts check in horses 72 hours before race day, they monitor all horses 24 hours a day, and they examine each runner three to four times the day before their race with all findings discussed among the specialists, say the organizers.
Speaking at the track Tuesday, Baffert said he had every confidence in the venue.
"I think it is safe," Baffert was quoted as saying in the Racing Post. "It is a different surface to what we had for the last Breeders' Cup here because they added some different material and changed it, but they have slowed it down trying to make it safer.
"It's deep and I think it's safe. I'm not worried about it. When it rained, some horses struggled with it, but I think they have got a hold of it now."