Editor's Note: Edward J. McCaffery is Robert C. Packard trustee chair in law and a professor of law, economics and political science at the University of Southern California. He is the author of "Fair Not Flat: How to Make the Tax System Better and Simpler" and founder of the People's Tax Page. The opinions expressed in this commentary are his own. View more opinion at CNN.
(CNN) —
Donald Trump has changed his official residence from New York, where it has been all his life, to Florida. As the New York Times reports, the White House, and Trump's Twitter feed, have suggested that taxes have something to do with this move.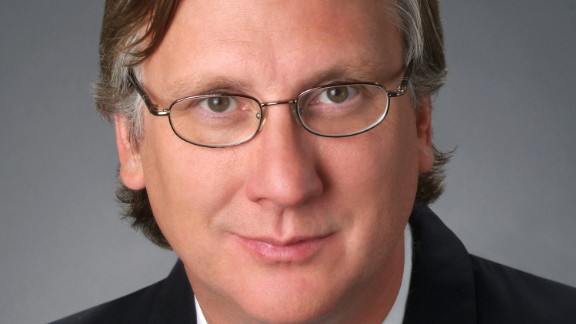 At first glance, this makes sense. Florida has no state level income or estate tax, so wealthy New Yorkers have been packing their bags and heading there for years. (This fact presents a cautionary tale for those, like presidential candidates Elizabeth Warren and Bernie Sanders, who tout a brand new wealth tax on the rich to pay for a great many things: people do indeed move to escape paying taxes.)
Then there is also the matter of the 2017 Trump tax cuts, which targeted blue states, such as New York and California, by limiting the value of state and local tax deductions under federal law. Maybe Trump finally figured out that this was bad for New Yorkers such as he.
But there is a puzzle in these easy explanations for Trump's Florida move, as there typically is with all things Trump. As has been widely reported – and as Trump himself likes to brag about – the President does not pay many, if any, taxes, at any level. Governor Andrew Cuomo of New York put it succinctly: "Good riddance. It's not like Mr. Trump paid taxes here anyway. He's all yours, Florida," per the Times story.
Still, in a tweet defending his change of address, the President asserted that "I have been treated very badly by the political leaders of both the city and state. Few have been treated worse."
What's going on?
Trump's legal move to Florida may indeed be about taxes, as Trump himself suggests, but just not about paying taxes, which Trump doesn't do. Instead, the move seems inspired by attempts to disclose Trump's taxes, which the President also very much does not like to do.
New York has been aggressive on the front of trying to shed light on Trump's taxes: The state legislature passed a law facilitating Congress's access to Trump's state-level returns, and the Manhattan district attorney, Cy Vance, has been pressing the case for access to Trump's returns in court.
New York State Attorney General Letitia James has also proven to be a talented and persistent thorn in Trump's side, specifically on the tax disclosure issue.
To the President, attempts to disclose tax returns, as all presidents have voluntarily done since Richard Nixon, constitute "very bad and unfair" treatment.
As for Florida? Well, aside from the fact that the Sunshine State has no state level income tax to disclose in the first place, it is also controlled by friendly Republicans, such as former attorney general Pam Bondi, she of the refusal to open an investigation into the Trump University scam fame.
In Florida, Trump can work on his tan while not worrying about any tax forms being disclosed to anyone. We should all be so lucky.