(CNN) —
In early March 2006, two days after learning her husband had died in Iraq, Malia Fry was sitting at her kitchen table in North Carolina. She was flipping through a three-ring binder with a casualty assistance officer who was shepherding her through the long list of decisions she had to make in the fog of grief.
Gunnery Sgt. John Fry was an explosive ordnance disposal technician in the Marines. He had been disarming an improvised explosive device in Anbar Province when it exploded.
Malia turned the pages, picking out her husband's casket. Her two youngest children, Gideon, then 7, and C.L., just 2, played in the next room. Her daughter, Kathryn, was at the beach with another Marine family, a much-needed escape from the reality that had settled over the Fry house. Kathryn was 9 years old and understood best that her dad was not coming home.
"Five [caskets] were metal and two were wood. Why I remember that, I don't know," Malia says, 13 years later. "You remember the weirdest things."
John Fry had been a woodworker. Malia chose a wood casket. And then the casualty assistance officer – a Marine staff sergeant who had worked with John Fry – flipped through the binder to the next decision Malia needed to make: how to structure her monthly survivor benefits.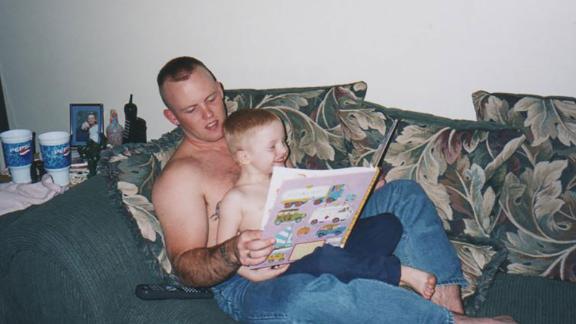 Courtesy Malia Fry
She reviewed one from the Veterans Affairs Administration called Dependency and Indemnity Compensation, a benefit for family of service members who die in the line of duty or due to a service-related injury or illness. As the name implies, it compensates dependents for the loss of income of their fallen military member and renders the federal government not liable for the deaths of US troops.
There was also the Survivor Benefit Plan, paid out by the Department of Defense. It's the military's version of a life insurance policy. Whether the military member is killed in action or they retire and continue to pay into the benefit, the SBP guarantees part of their retirement pay as a modest monthly income for a spouse who may outlive them.
"One he paid for with his work every day and the other he paid for with blood," Malia, who was 28 when her husband died, says.
She was stunned when she learned she would not receive both benefits in full.
For every dollar she received from the VA benefit, her casualty assistance officer told her, it would be deducted from the Survivor Benefit Plan payments, an offset referred to as "the widow's tax."
It affects an estimated 65,000 Americans whose service member spouses died as a result of their service in conflicts dating back to World War II.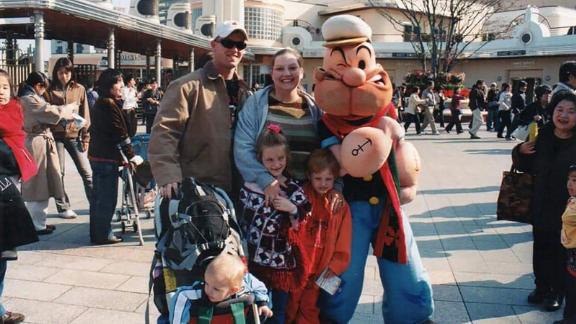 Courtesy Malia Fry
Malia could avoid the offset by transferring the SBP to her children. That meant instead of receiving the monthly payments for the rest of her life, they would end when the Fry children turned 18 or, if they went to college, 22. But it took care of her immediate financial worries.
"The Marine helping me told me if I put [the Survivor Benefit Plan] in my name I would only collect $120 a month. And I thought, 'how am I going to feed my kids?'" Malia recalls.
The "child option," as it's called, channels an average of $925 per month from Gold Star spouses to Gold Star children. But it's a less than perfect work-around – often referred to by advocates as a band-aid. In military families, the service member is frequently the breadwinner. Constant moves make steady employment a challenge for non-military spouses. And in the immediate years after losing a service member spouse the SBP provides some financial stability to families.
An expensive surprise
But earlier this year when Gold Star children filed their taxes – they file individually because the benefits transferred to them count as income and render them no longer dependents of the surviving spouse – an expensive surprise was awaiting them.
The tax reform bill passed by Congress in 2017 and signed into law by President Donald Trump hit them with a huge tax hike.
In what's become known as "the kiddie tax," the United States government inadvertently applied the tax meant to collect revenue on inheritances and trust funds to several thousand children who had lost their mom or dad to war or service-related injuries or illness.
"It's a lot to go from 12 to 13%, to 37%," Malia told CNN Home Front. "Normally we paid around $100 to $150, each child. This last tax season we paid close to $1,000 each child."