(CNN) —
Donald Trump is the first president to fully exploit the presidency for personal profit. Other presidents have benefited financially from their time in office, but none have run a business and driven resources to their business while serving the public.
In a cabinet meeting on Monday, Trump claimed that our first president, George Washington, had done similar things. Trump concocted a very strange image of Washington possessing "two desks … a presidential desk and a business desk." That is completely false. Washington had only one desk and he did not run a business or profit from his time as president. Washington would reject the self-dealing at the core of Trump's daily behavior.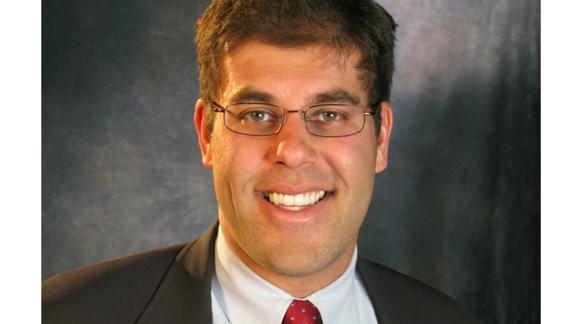 Courtesy University of California, Davis
I have spent more than a decade studying George Washington, among other American leaders. Our first president was far from perfect, but he devoted himself to the public interest and he rejected all forms of personal aggrandizement in office. He refused fancy titles when offered, he lived modestly, and he often paid his own expenses. Washington kept his pronouncements on policy and other matters to a minimum, giving him a somewhat aloof image. He always carried himself with dignity, seeking to raise the quality of political discussion in the country. He was a man of considered wisdom, not a know-it-all.
Washington believed that the presidency should be larger than the individual who temporarily occupied the office. He emphasized unity and virtue above policy disagreements or personal squabbles. His famous Farewell Address of 1796 rejected appeals to "faction" that divided the country and served powerful interests. Instead, he spoke of "union" as the foundation for the nation's freedom and prosperity. In his travels around the country, his appeals to Alexander Hamilton and Thomas Jefferson's followers, and his carefully crafted portraiture, Washington worked to make the presidency an embodiment of national unity, connecting with all Americans and raising them to higher common goals.
Above all, he made certain that the early presidency was "stamped with wisdom and virtue."
This was more than rhetoric. Washington had already sacrificed for the nation's independence as military commander-in-chief during the Revolutionary War. As president, he made similar sacrifices. In 1794 he assembled a small national army of 13,000 soldiers, with volunteers from the various states, to force rebellious farmers in Western Pennsylvania to pay their taxes on whiskey. Washington led the forces into battle personally, and he characteristically insisted that there should be no plunder or mistreatment of the rebels. He emphasized the president's duty to protect "the rights of persons and property," even at risk to his own person.
Get our free weekly newsletter
In September 1796 Washington announced that he would leave office voluntarily after a long career of service to his country. He longed to return to his lands at Mount Vernon, where he and his wife, Martha, could have the "sweet enjoyment of partaking, in the midst of my fellow-citizens, the benign influence of good laws under a free government." Washington had no sons to enrich from his presidency and none of his close relatives received any benefits from his office. When he left the presidency, he became a farmer again, until his death from illness he contracted in his fields, in December 1799.
Washington served his country with courage, dignity, and great personal sacrifice. He was a statesman, not a businessman. He prioritized his country, not his pocketbook.
We must expect the same of all presidents.