Tensions continue to rise on the streets of the Bolivian administrative capital La Paz, with angry crowds accusing authorities of fraud in Sunday's presidential election.
Protesters and the opposition claim electoral authorities manipulated the vote count in favor of President Evo Morales, the nation's longtime socialist leader. Protests have turned violent over the result, with demonstrators burning ballot boxes and clashing with riot police in several cities.
Preliminary results released hours after polls closed Sunday showed a tight margin between Morales and former leader Carlos Mesa, which would have prompted a runoff vote in December. To avoid another round of voting, a candidate needs a 10-point advantage.
But opposition groups and international observers grew suspicious after election officials stopped the count for 24 hours Sunday without any explanation. When counting resumed, Morales's lead had jumped, making him certain to be an outright winner.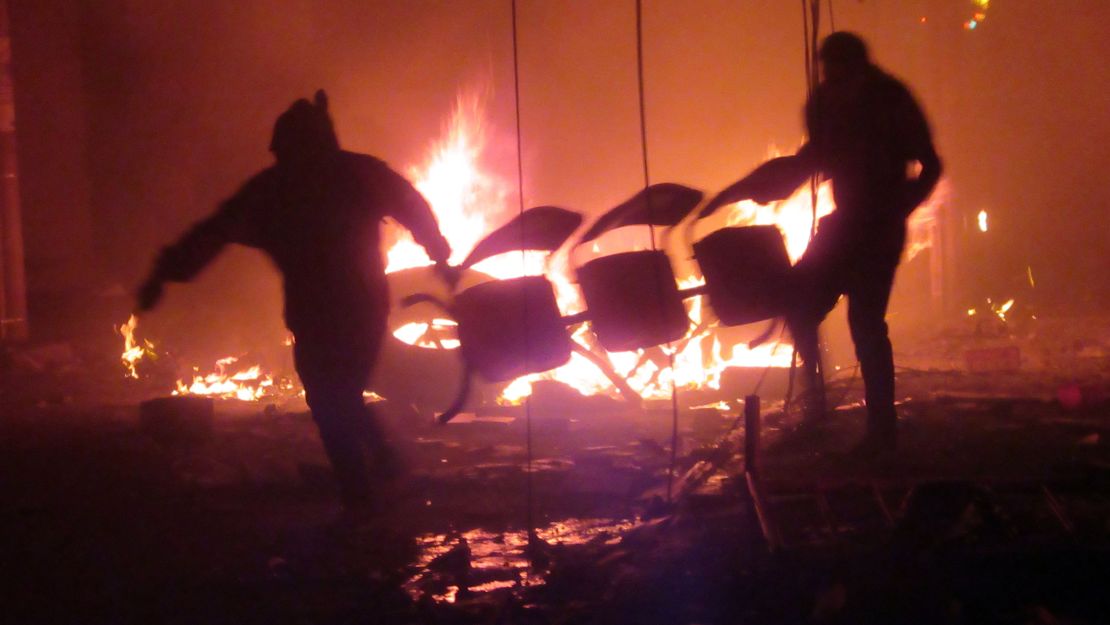 According to the most recent report of the Supreme Electoral Court, Morales had a lead of 46.4% of the votes and Mesa 37.07%, with 95.63% of verified votes counted, which means that so far there is a possibility of a second presidential round.
Confusion over the count has sparked outrage among many Bolivians, who say the results were rigged.
On Monday night protesters raided two Electoral Tribunal buildings in different Bolivian cities, according to Bolivian news agency ABI. Three people were reported injured during the clashes.
One group of demonstrators also burned a ballot box in the middle of the street in the southern city of Tarija.
Amid accusations of fraud, the vice president of the Bolivian Supreme Electoral Court, Antonio Costas, announced his resignation Tuesday night.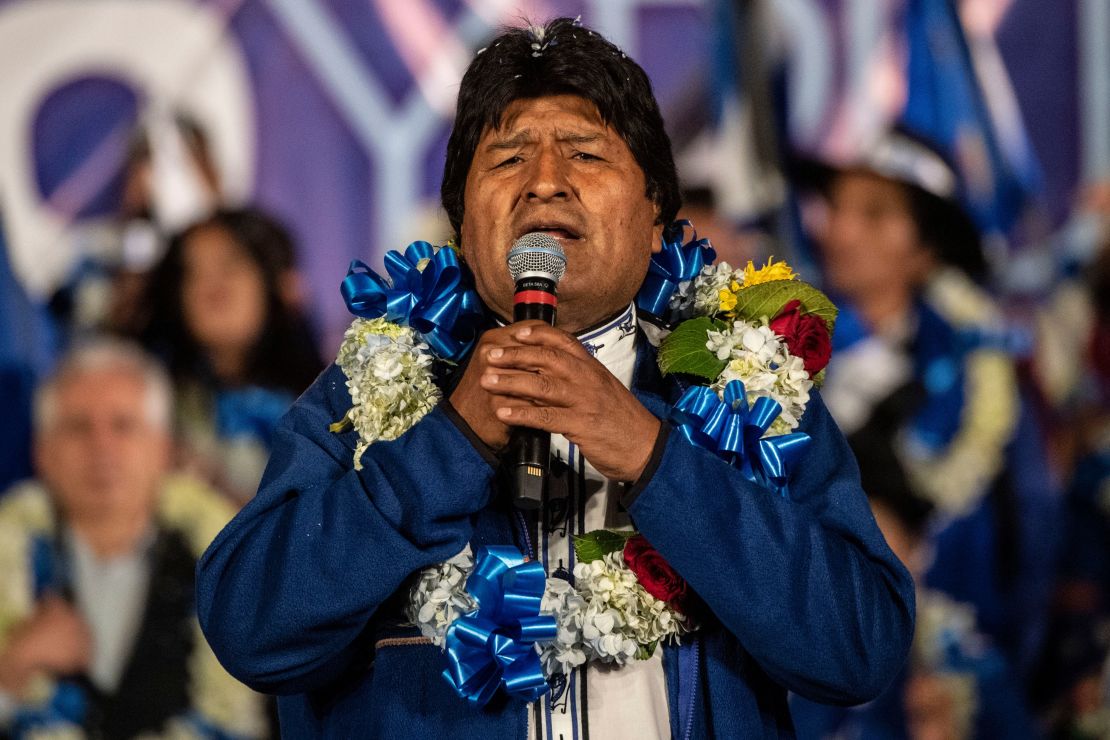 Opposition candidate Mesa joined a crowd of protesters Monday insisting on reclaiming democracy in Bolivia as crowds chanted, "No dictatorship. Yes to democracy. We are not afraid."
Mesa told CNN en Español, "What is happening in Bolivia is a great fraud to rob us of our right to a second round."
Officials have not announced when final results will be released.
Election observer, the Organization of American States (OAS), has expressed "deep concern and surprise at the drastic and hard-to-explain change in the trend of the preliminary results revealed" after polls closed on Sunday.
It said the change in results "drastically modifies the fate of the election and generates a loss of confidence in the electoral process."
The OAS's Permanent Council is set to meet Wednesday in Washington, DC to consider the situation.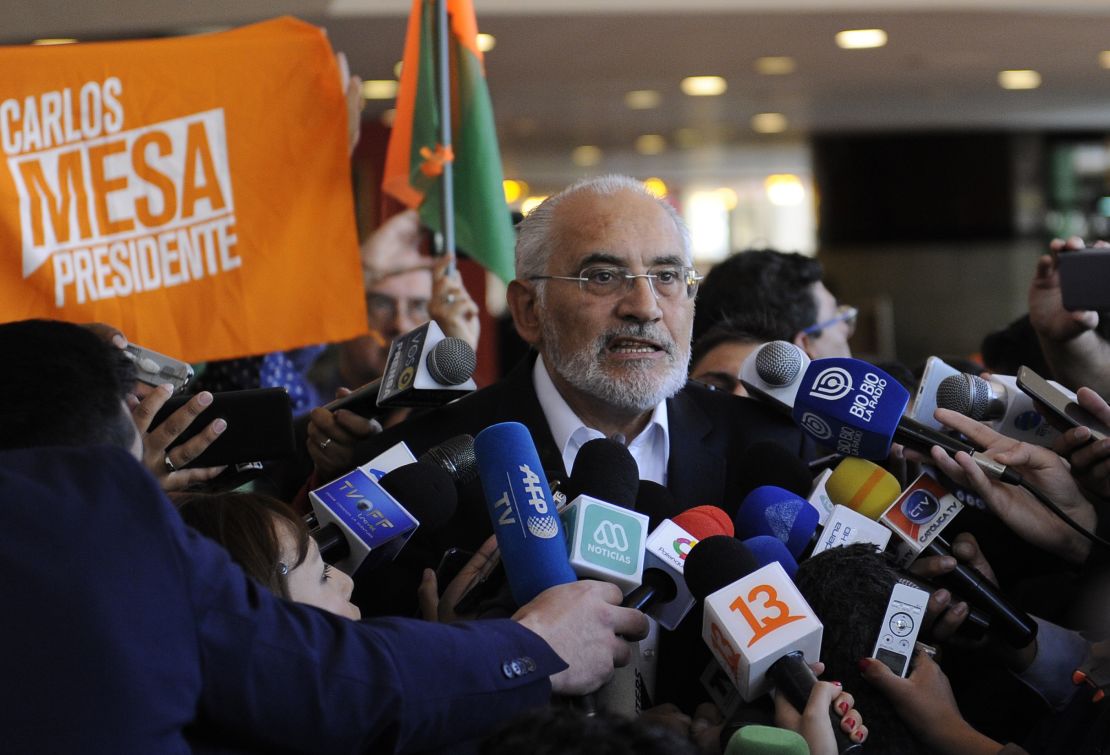 On Tuesday, Morales held a meeting with a delegation of OAS members and European Union officials to "listen and respond to their concerns," regarding Sunday's elections.
In a tweet from his verified account, Morales said, "We reiterated to them the invitation to inspect the entire vote calculation process, vote by vote, with all the guarantees."
Bolivia Foreign Affairs Minister Diego Pary Rodriguez sent a letter to the Secretary-General of OAS, Luis Almagro, on Tuesday urging him to audit every single one of the voting ballots. Almagro agreed to the invitation in order to verify the transparency and legitimacy of the electoral process.
President Morales, who is seeking his fourth term in office, claimed victory over the weekend and is expected to make televised remarks on Wednesday morning local time.
Morales has been in power for 14 years and is one of the longest-serving heads of state in Latin America. A 2017 ruling to end term limits gave him the green light to contest Sunday's election.
Morales, Bolivia's first indigenous president, won his first election with a campaign that promised a government focused on the needs of the country's poor. But as an ally of the late Hugo Chavez, he has been accused of using the system to concentrate power.
CNN's Gloria Carrasco, Abel Alvarado, Jackie Castillo, Claudia Dominguez, Sharif Paget and Gerardo Lemos contributed reporting.