(CNN Business) —
Two years ago, Target (TGT) said it would raise its minimum wage to $15 an hour by the end of 2020. The move won praise from labor advocates and put pressure on other companies to also move to $15.
But some store workers say the wage increases are not helping because their hours are falling, making it difficult to keep their health insurance and in some cases to pay their bills.
CNN Business interviewed 23 current and former Target employees in recent months, including department managers, who say hours have been scaled back even as Target has increased starting wages. Many of these workers say the cuts, which come as Target's business is in its strongest position in more than a decade, have hurt them financially. CNN Business agreed to withhold the last names of several of the current employees and the city where their store is located so they could speak freely.
"I got that dollar raise but I'm getting $200 less in my paycheck," said one, Heather, who started in November at a Florida store working around 40 hours a week. She's now below 20 some weeks, she said. "I have no idea how I'm going to pay rent or buy food."
Hours for workers in retail are notoriously unpredictable and often depend on the season or how well stores are performing. In the retail industry, the average hourly workweek has dropped for employees this year compared with a year earlier, according to the Bureau of Labor Statistics.
Beyond just a drop in earnings that Target workers who spoke with CNN Business have experienced, employees who average fewer than 30 hours of work a week during the year aren't eligible to qualify for health insurance benefits through the company during annual enrollment season in the spring. Target offers health insurance benefits to eligible employees who average more than 30 hours a week, according to the company. Target does not publicly disclose other requirements to qualify for health insurance benefits.
"Target worked me hard from mid-July of 2018 to February 2019, right before my medical coverage was about to kick in," said Caren Morales, a former Target employee in Diamond Bar, California. She was averaging around 35 to 40 hours a week, she said, and got a letter from the company in February with information about how to sign up for health insurance benefits.
"They cut my hours right then, and so I begged for hours and always went above and beyond." She quit in May after her hours plummeted to as little as 15 a week.
"I called in on May 1 and said, 'I can't come in today or ever again because I can't afford my daughter's daycare. You guys cut me really bad,'" Morales said.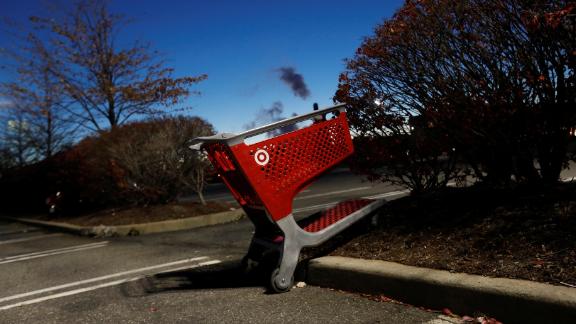 Shannon Stapleton/Reuters
A spokesperson for Target would no