As you gear up for Halloween with costumes and decorations, don't forget about your beloved four-legged family members.
Like Halloween costumes for humans, pet costumes are influenced by pop culture and entertainment. That means this year you can dress your pet up as a latte, a taco, Wonder Woman and more. Whether you're Team Dog, Team Cat or Team Everything Furry, this year's most popular Halloween cat and dog costumes are not to missed.
Everyday is Halloween
Mary Lugones, director of business strategy at Chewy, said many pet owners don't restrict dress-up to just one night. "We're seeing a lot of pet parents get into the Halloween spirit across the season versus dressing their pet up for only one night," she said. "More than just costumes, pet parents are celebrating Halloween with novelty sweaters, glow-in-the-dark hoodies, graphic bandanas, seasonal collars and PJs."
Pup Crew Trick or Treat LED costume ($19.99; chewy.com)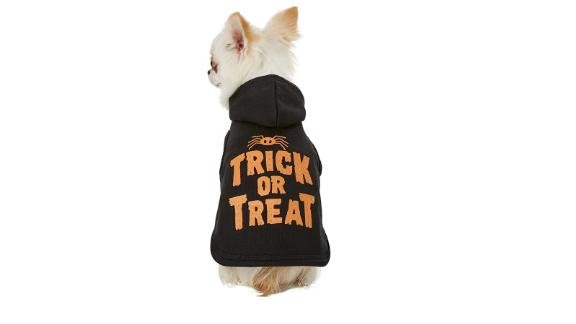 Comfortable and cozy, this is a staple for the season. We love that it glows, and that chances are slim a pet can find a way to wiggle out of it.
Frisco Pumpkin Dog & Cat costume ($18.99; chewy.com)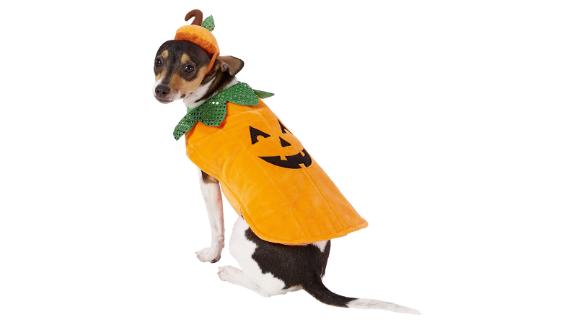 There's nothing more classic than a pup or kitty pumpkin costume. With a soft design and fluffy features, this is a must-have keepsake to pull out every Halloween. Or, you know, any day this month.
Food costumes
Dress your pet up as your favorite food – or his! Food costumes for pets are a popular trend this year, according to Jennifer Kovacs, vice president of merchandising at Petco.
Bacon for More Dog costume ($11; petco.com)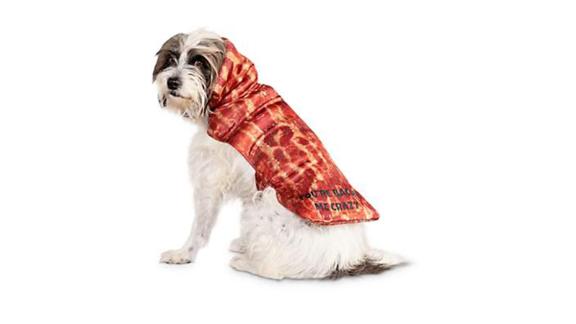 This crisp costume shows off your pet's dream meal — and is sure to have the neighbors laughing. Best of all? It's not as complicated as some costumes to put on your pet, so you won't have to spend 30 minutes wrestling them.
Hot Diggity Dog costume ($11; petco.com)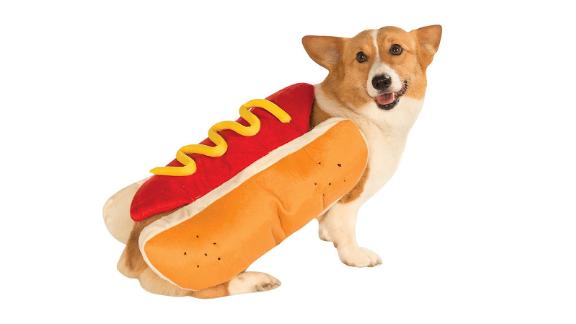 You don't have to own a dachshund to pull off a hot dog costume! Complete with condiments, a bun and garnishes, your pet will make a home run entrance in this funny costume. We dig that it's a simple soft shirt that's easy to put on.
Frisco Taco Dog & Cat Costume ($14.99; chewy.com)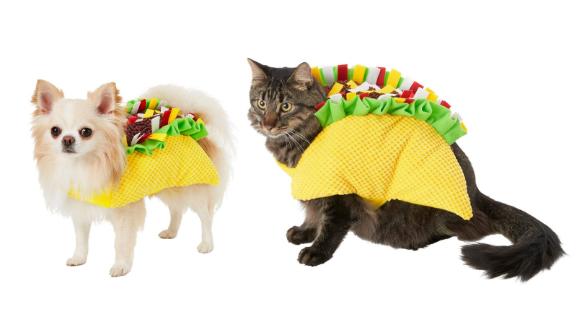 Let your dog or cat can show off your favorite meal. This costume features neck and belly straps with hoop and loop fasteners, so it'll stay put even with an overexcited pet.
Puppy Latte Dog Costume ($19.99; partycity.com)
When you treat yourself to a iced coffee, Frappuccino or pumpkin spice latte, you like to sneak your pup in to the coffee shop. Show them they are your sweetest treat with this adorable costume from Party City.
Trendy movie costumes
Culturally-relevant costumes are popular every year, and 2019 is no exception, says Kovacs. Ma