(CNN) —
Deepfake videos are quickly becoming a problem, but there has been much debate about just how big the problem really is. One company is now trying to put a number on it.
There are at least 14,678 deepfake videos — and counting — on the internet, according to a recent tally by a startup that builds technology to spot this kind of AI-manipulated content. And nearly all of them are porn.
The number of deepfake videos is 84% higher than it was last December when Amsterdam-based Deeptrace found 7,964 deepfake videos during its first online count. The company conducted this more recent count in June and July, and the number has certainly grown since then, too.
While much of the coverage about deepfakes has focused on its potential to be a tool for information warfare in politics, the Deeptrace findings show the more immediate issue is porn. In the report, released Monday, Deeptrace said 96% of the deepfakes spotted consisted of pornographic content, and all of that pornographic content featured women.
Deeptrace CEO and chief scientist Giorgio Patrini told CNN Business that the growth the company charted over just seven months shows the potential for false content to be created and quickly circulated. Even if one of these deepfake videos isn't very realistic looking — at this point, plenty of them aren't — it could still be good enough to influence many people's opinions.
"That is a fairly worrying threat for social media," Patrini said.
Deepfakes, which refer to a combination of the terms "deep learning" and "fake", use artificial intelligence to show people doing and saying something they didn't do or say. The medium is quite new: The first known videos, posted to Reddit in 2017, featured celebrities' faces swapped with those of porn stars.
Deeptrace's attempt to quantify the deepfake videos online may be unique; because the technology is nascent and the videos so dispersed around the Web, it can be hard to know where to look for them, and creators don't always mark altered videos as deepfakes.
On the face of it, Deeptrace's deepfake tally of less than 15,000 videos sounds like a pretty small figure, especially when you think of the countless number of videos online. Yet as the 2020 US presidential election approaches, politicians and government officials are worried about these kinds of videos being used to mislead voters. Companies such as Facebook (FB) and Google (GOOG) are so concerned about the possible spread of deepfakes on social media that they're creating their own sets of deepfake videos that they hope can be used to fight ones that pop up in the wild.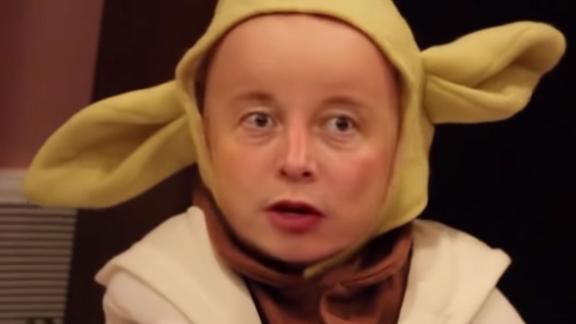 TheFa