(CNN) —
It seemed like every time you turned your TV on this week, Donald Trump was talking about Ukraine.
That's an exaggeration, but not much of one. Trump held court twice on Thursday – once at a photo availability with the Finnish President and once in a more formal press briefing – and then worked the media rope line outside the White House for more than 20 minutes Friday morning before heading to Walter Reed hospital.
The President talking to the media is a good thing! For the media and the American public! But man oh man, is it a bad thing for this President – especially as he tries to downplay the potential damage the ongoing impeachment inquiry in the House could do him.
Why? Because Trump has a habit of saying the quiet part out loud. Like on Thursday, when he said this about his desire for the Ukrainians to investigate Joe Biden and his son, Hunter:
"Well I would think that if they were honest about it, they'd start a major investigation into the Bidens. It's a very simple answer. They should investigate the Bidens. Likewise, China should start an investigation into the Bidens because what happened in China is just about as bad as what happened with Ukraine. So, I would say that President Zelensky, if it were me, I would recommend that they start an investigation into the Bidens."
(Sidebar: Trump almost certainly added China into that quote because he was aware of a story, first reported by CNN, that he had raised Biden and Massachusetts Sen. Elizabeth Warren in a June phone conversation with Chinese President Xi Jinping.)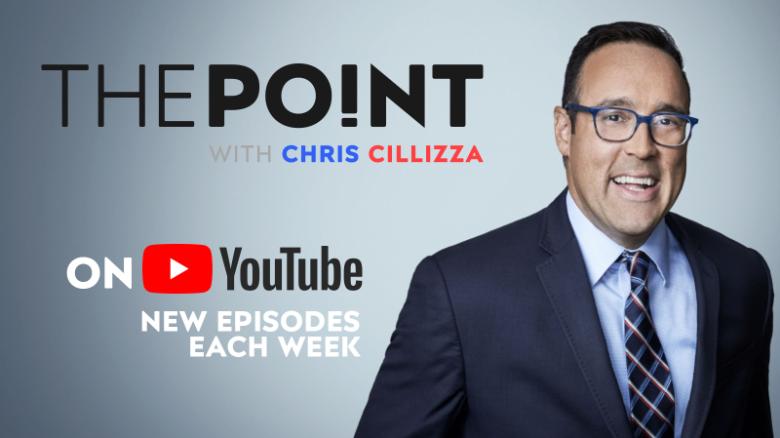 Trump's open urging that foreign countries open investigations into his primary rival for the presidency in 2020 led the New Yorker's Susan Glasser to wonder "Did Donald Trump just Self-Impeach?"
Trump's loquacity is born of two interconnected realities: 1) he believes himself to be his own best advocate and messenger and 2) when he feels back into a corner or in peril, his natural tendency is to unleash a series of verbal onslaughts at all available targets.
The problem for Trump here is that the more he talks, the more fodder he gives Democrats in their ongoing impeachment inquiry. It's not all that different from Trump's repeated public attempts to get in the way of special counsel Robert Mueller's probe – moves that led Mueller to make clear in his final report that he could not rule out the idea Trump had purposely obstructed the probe.
The Point: Trump has never understood that silence can be golden. And he won't suddenly realize it now. But the more he talks, the more trouble he courts.
Monday
Tuesday
Wednesday
Thursday
Friday
And that was the week in 39 headlines.