You could not have asked for a more striking contrast between Hong Kong and Beijing.
As thousands of performers took part in a stunning, highly coordinated display in Tiananmen Square – half ultra-patriotic Olympics opening ceremony, half Chinese New Year's gala – Hong Kong was in chaos, with fires set, subway stations and government buildings vandalized, and protesters clashing with police and residents across multiple districts.
Chinese President Xi Jinping held the world's attention Tuesday morning with a grand military parade through the capital to mark 70 years since the founding of the People's Republic. But by the time festivities resumed in the evening, all eyes were on Hong Kong, which has emerged as one of the largest thorns in Xi's side.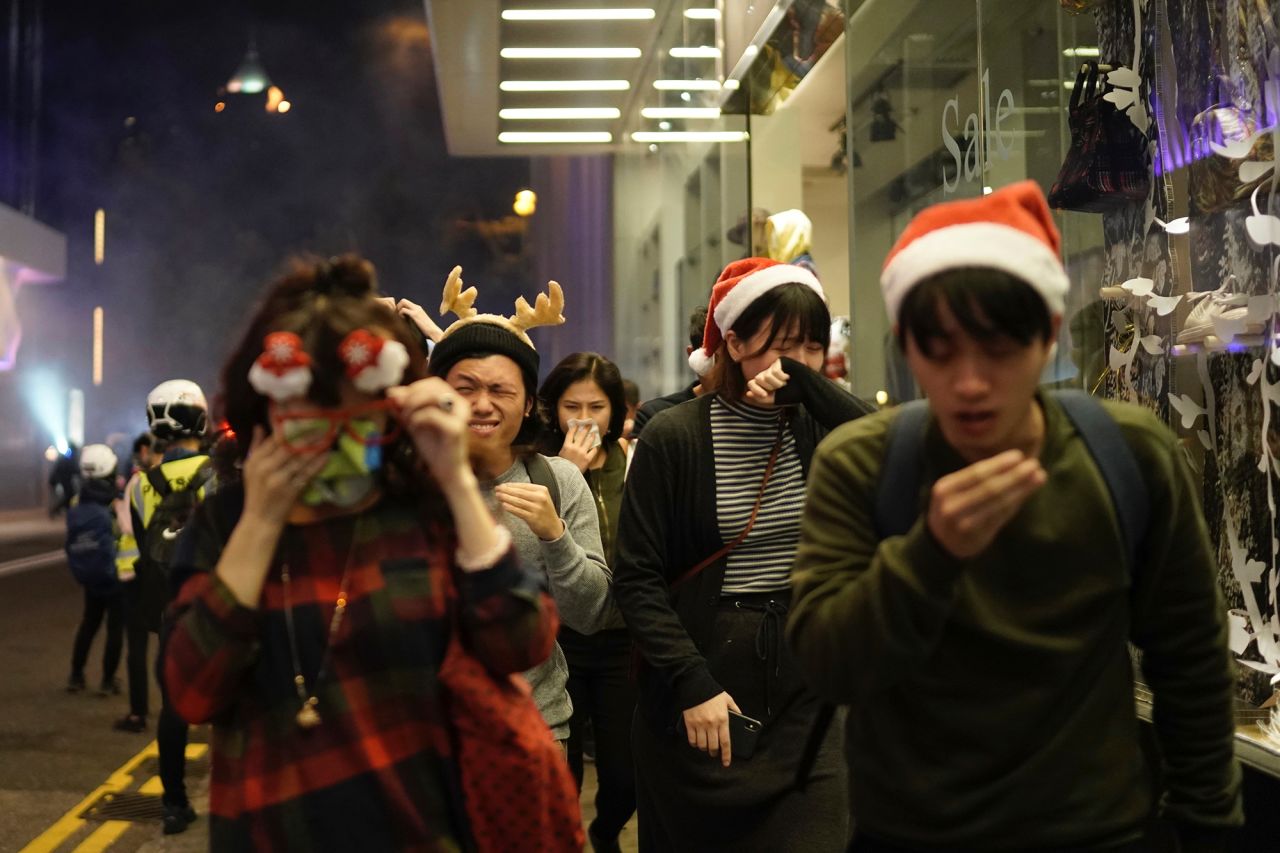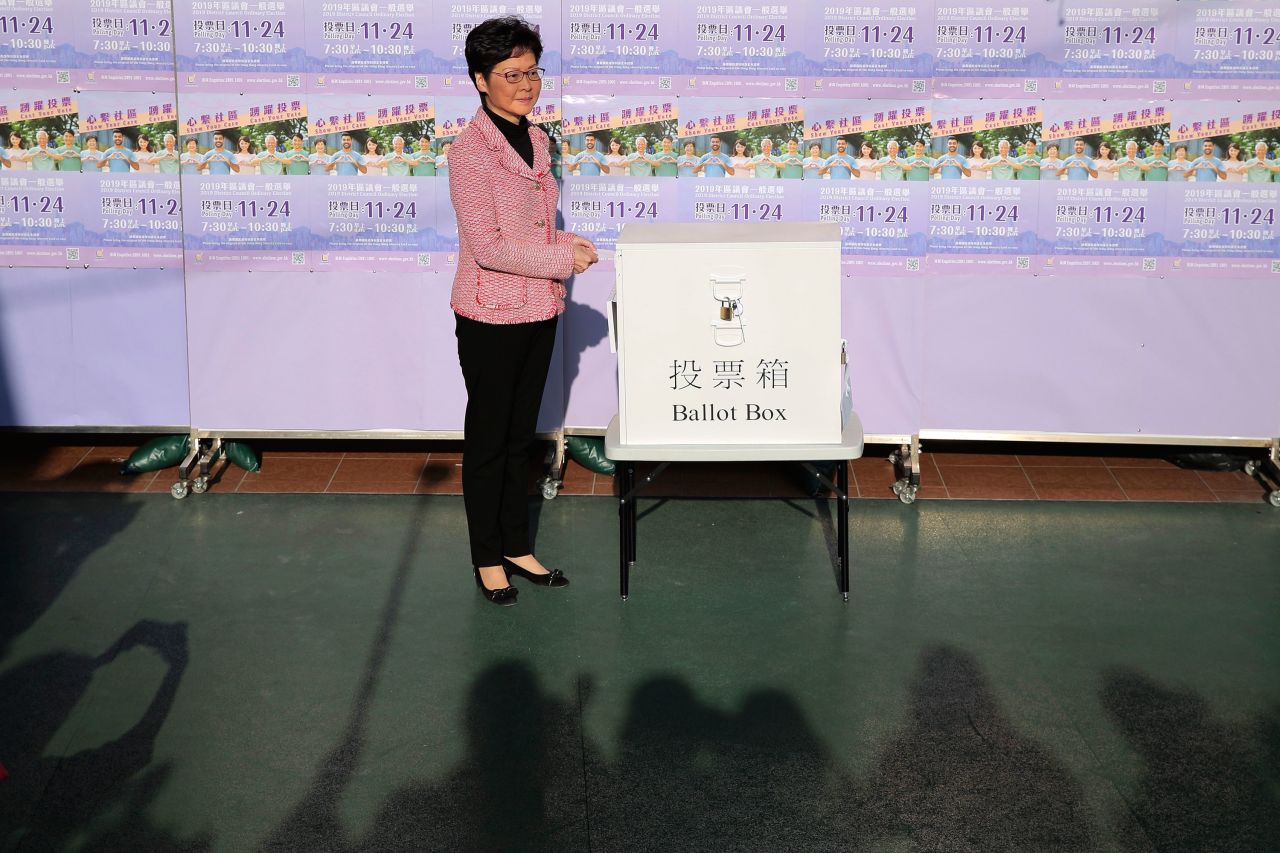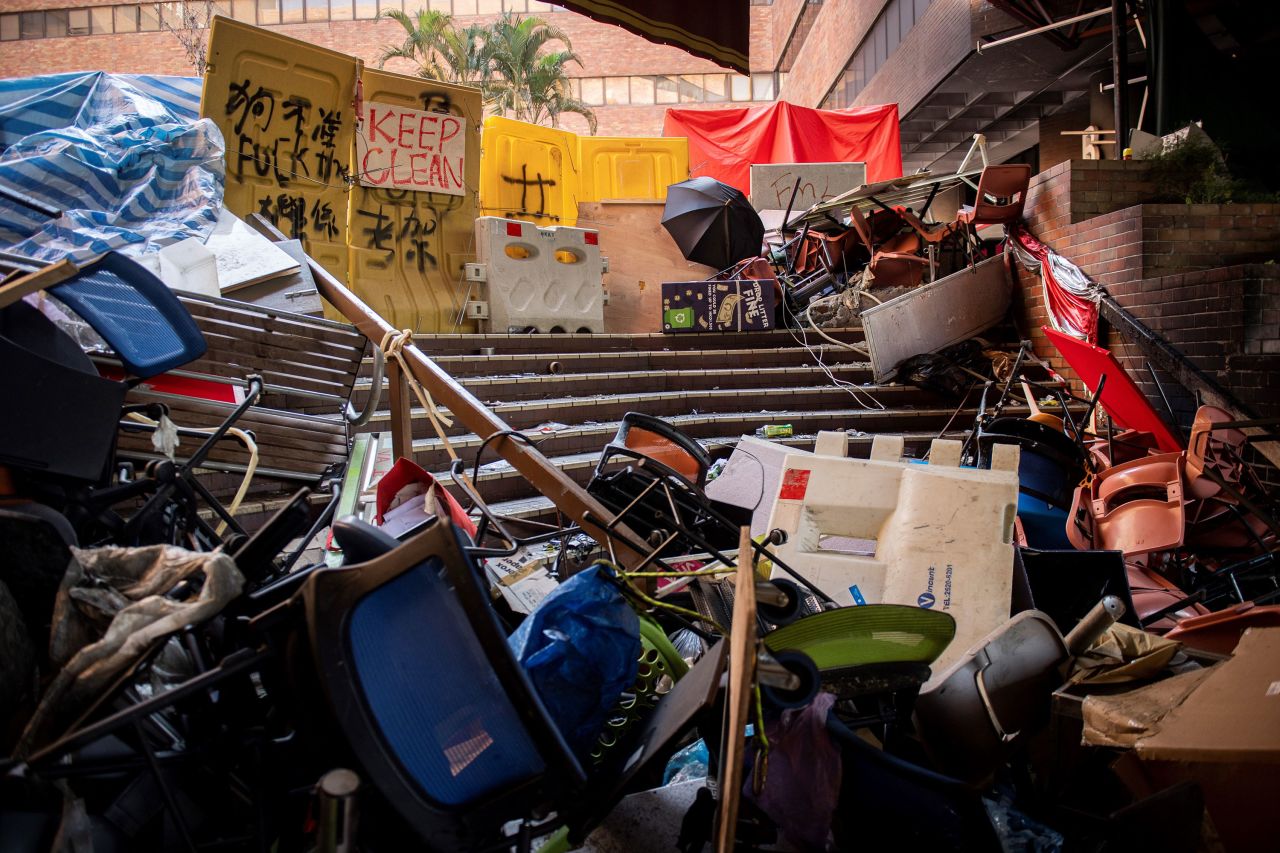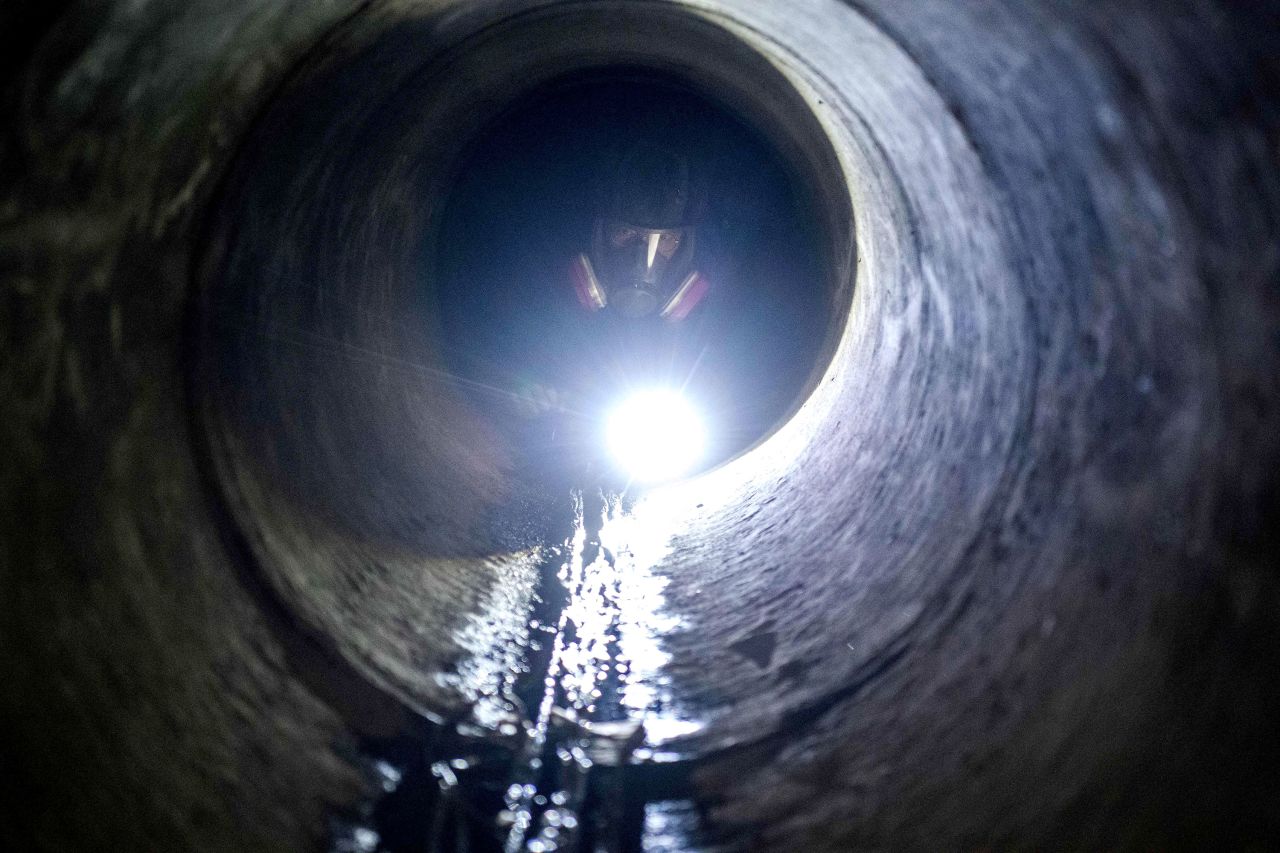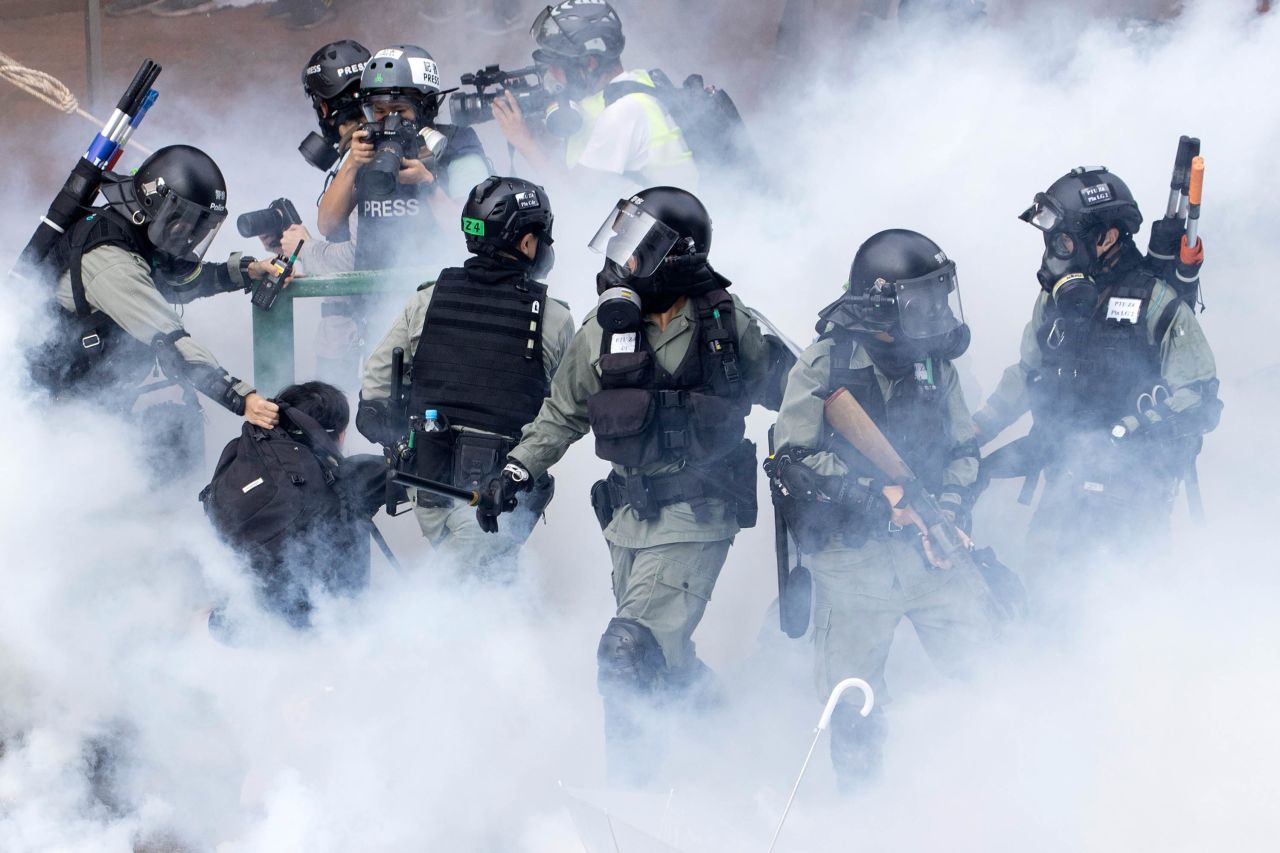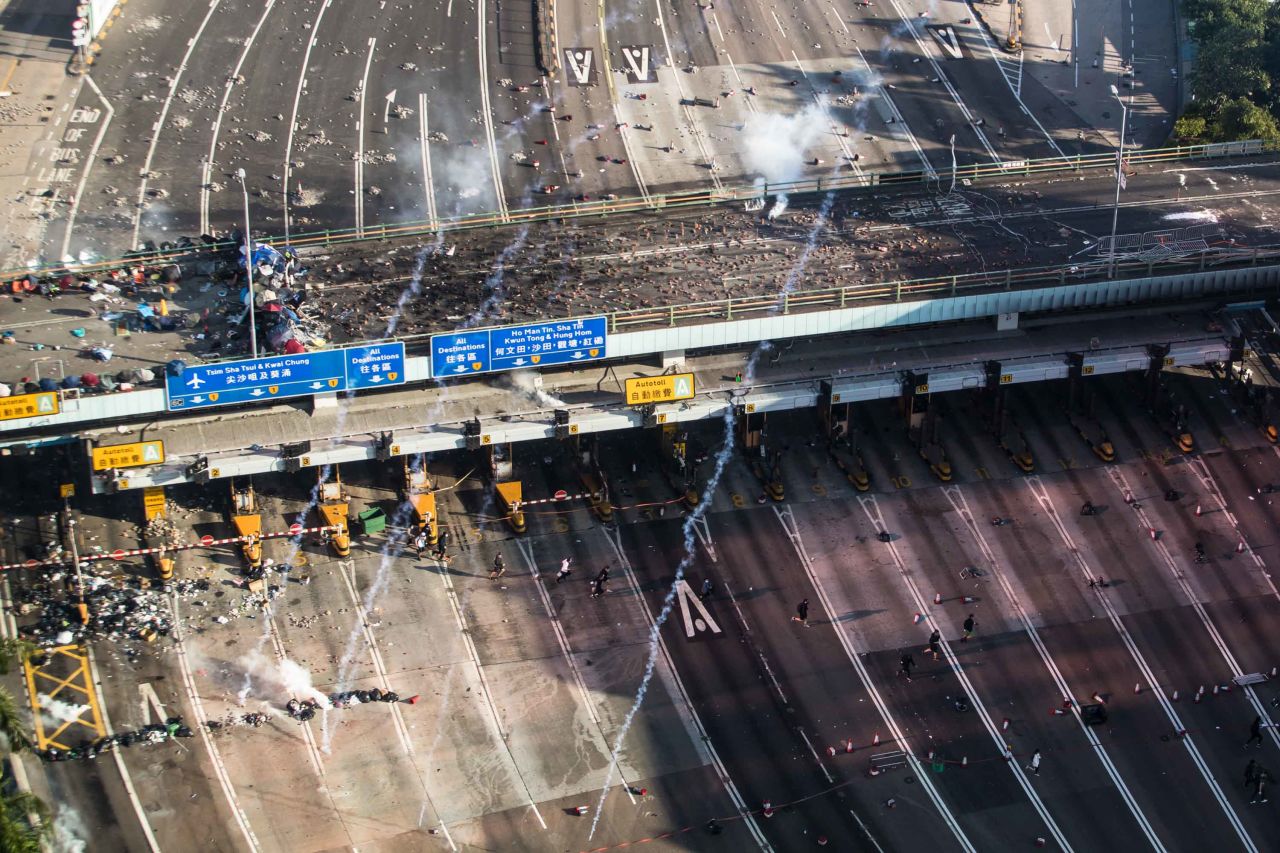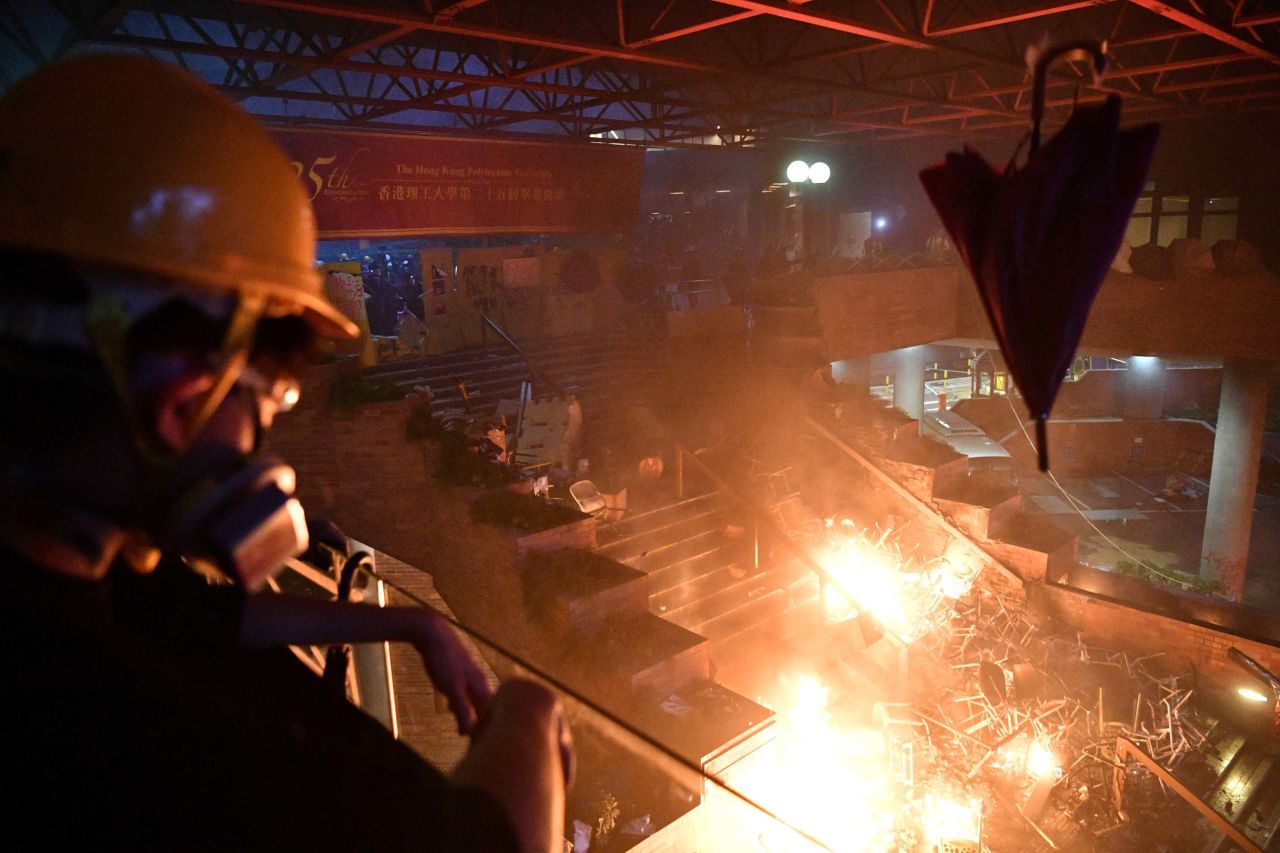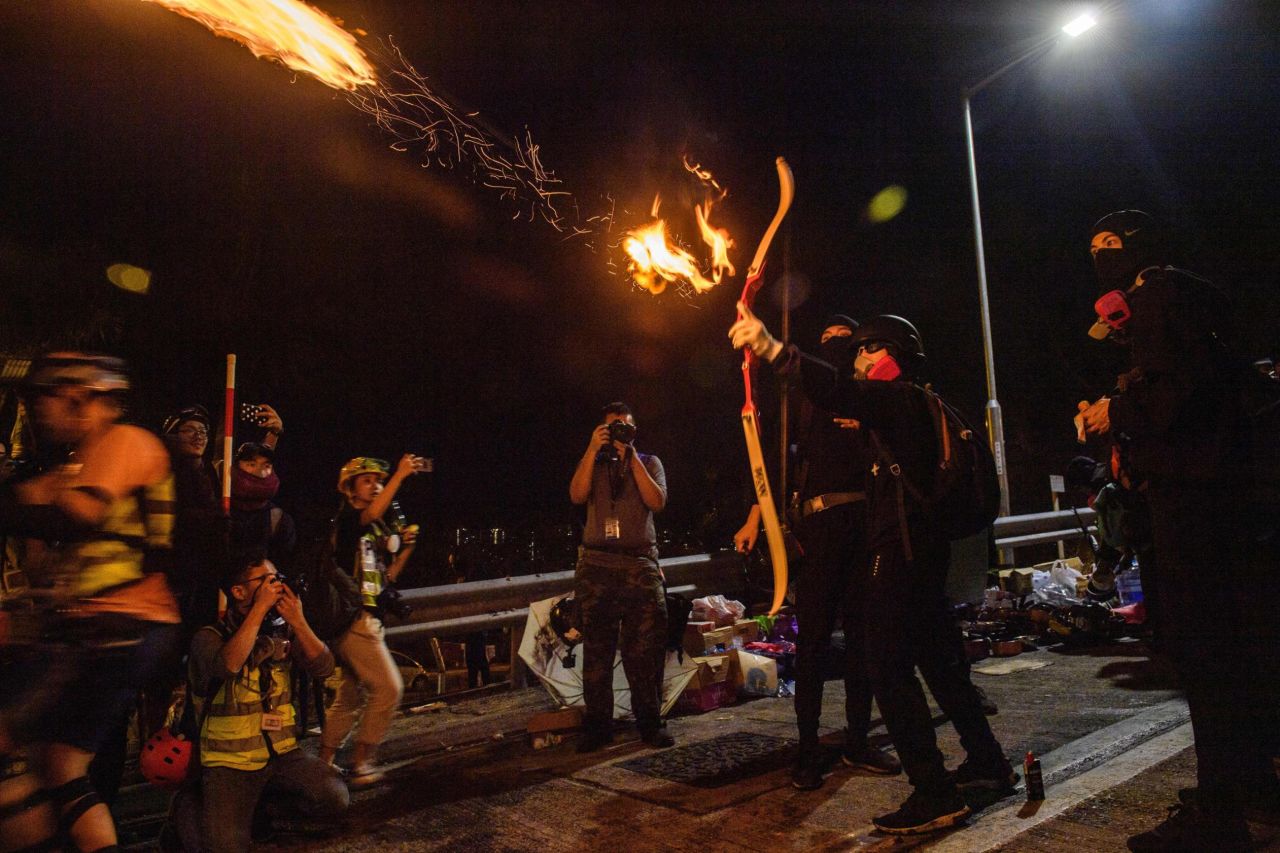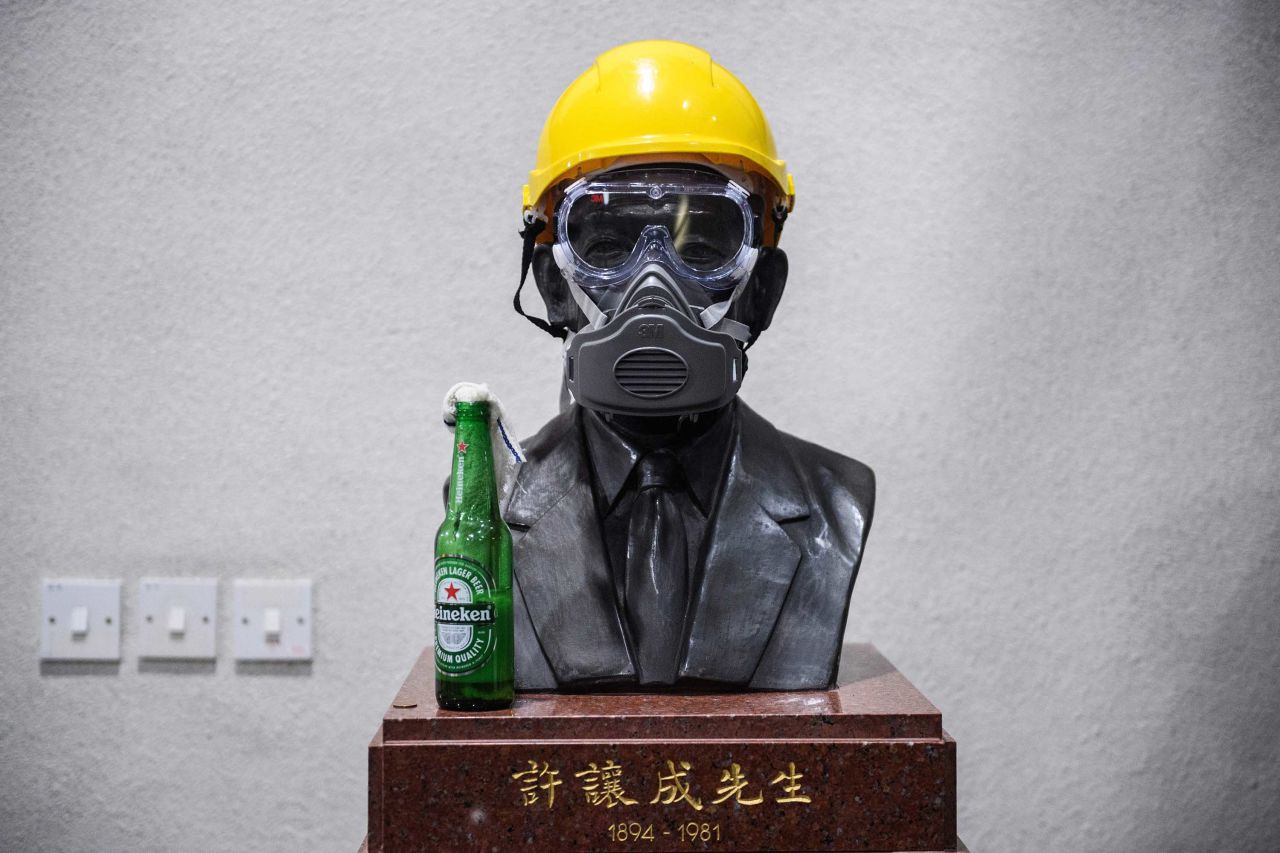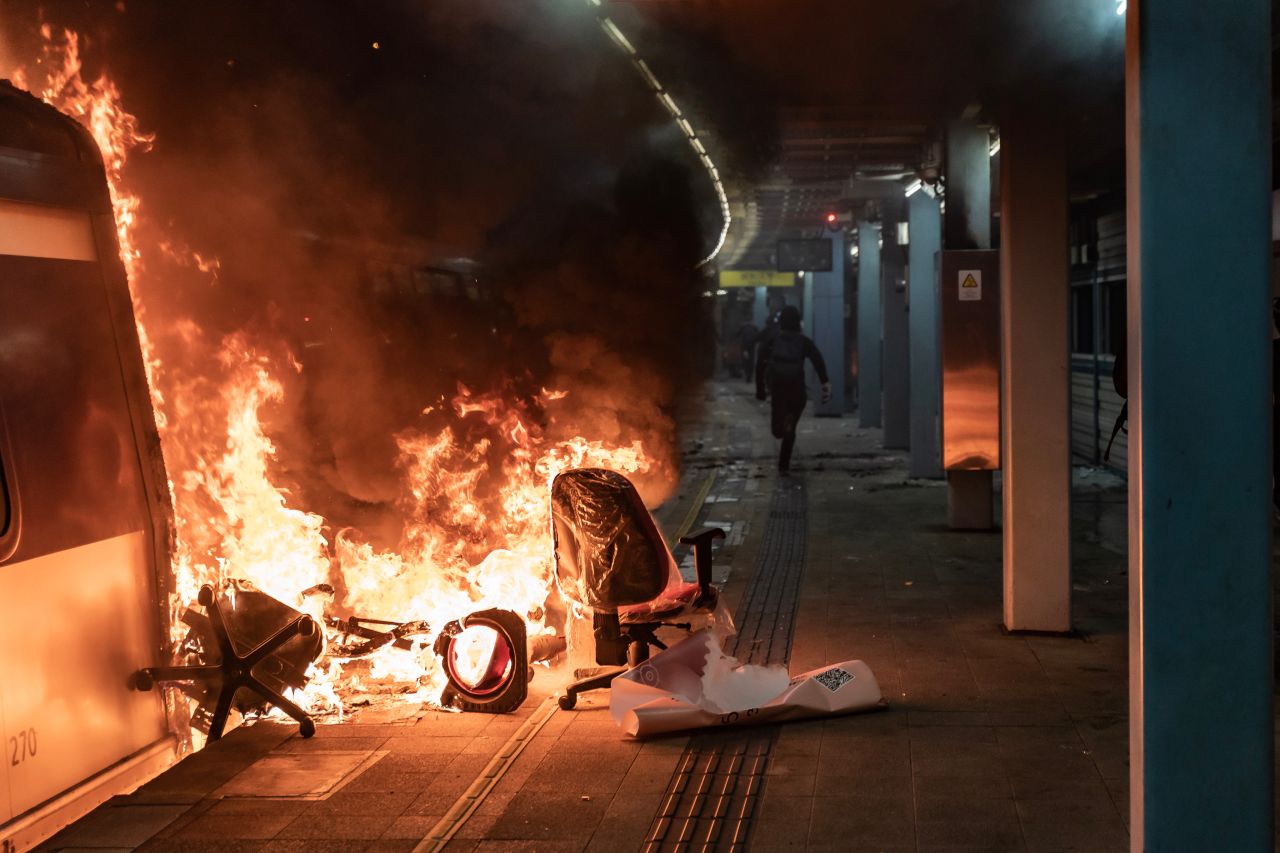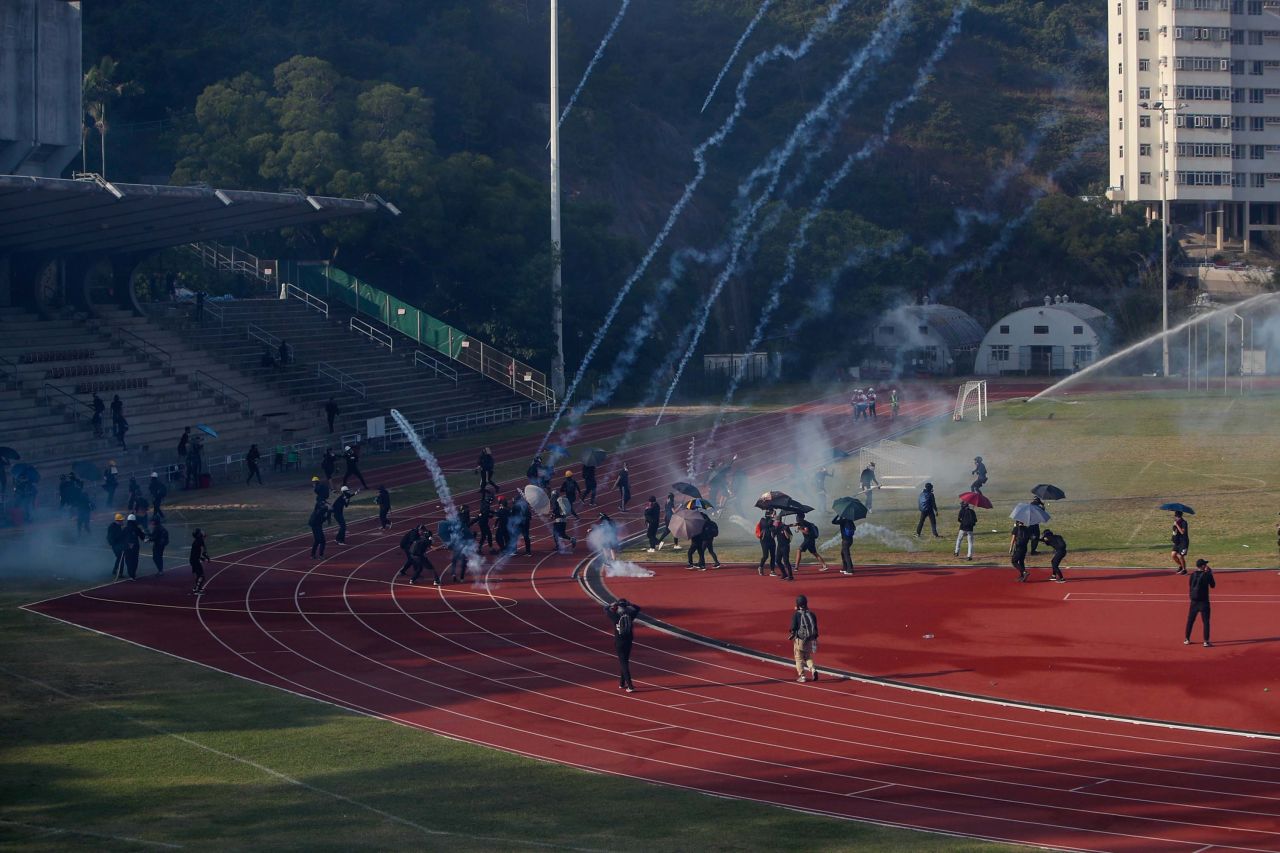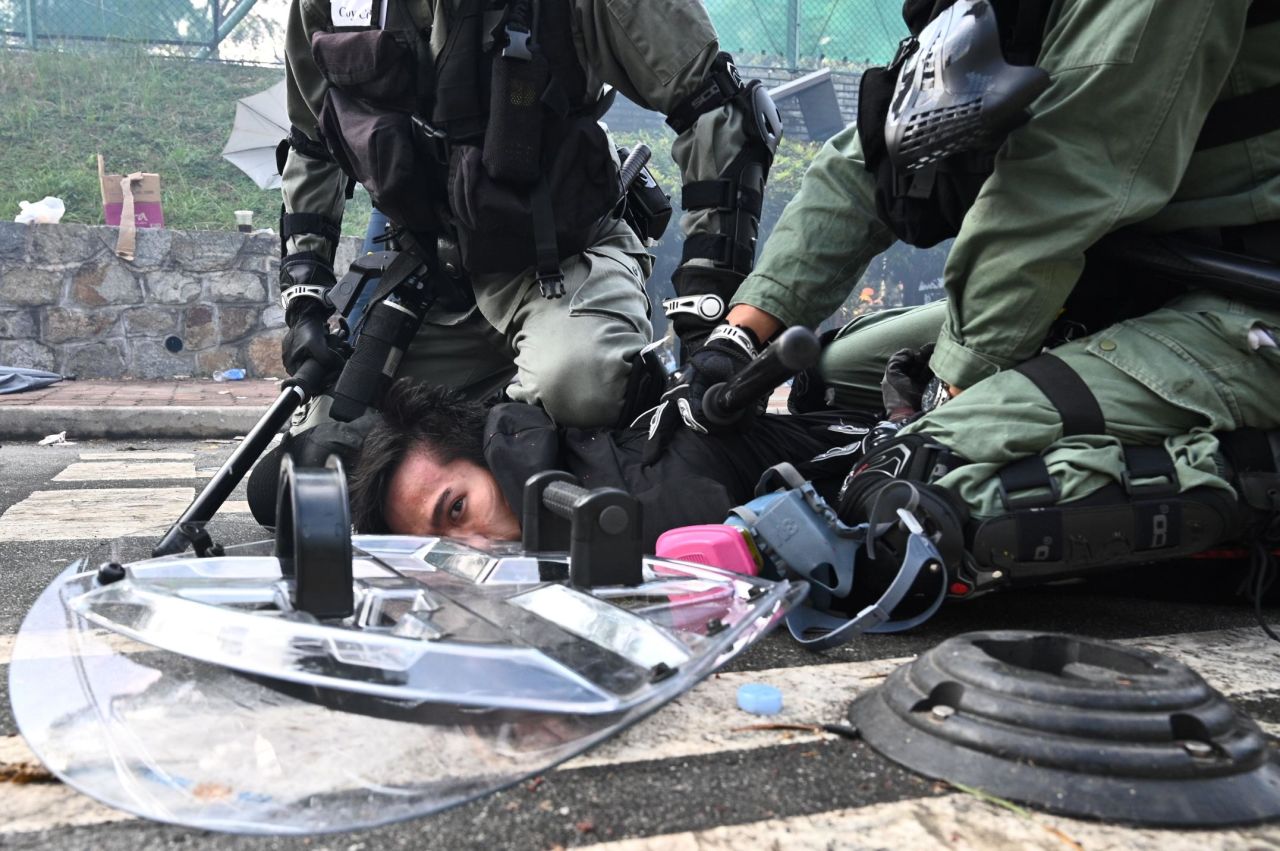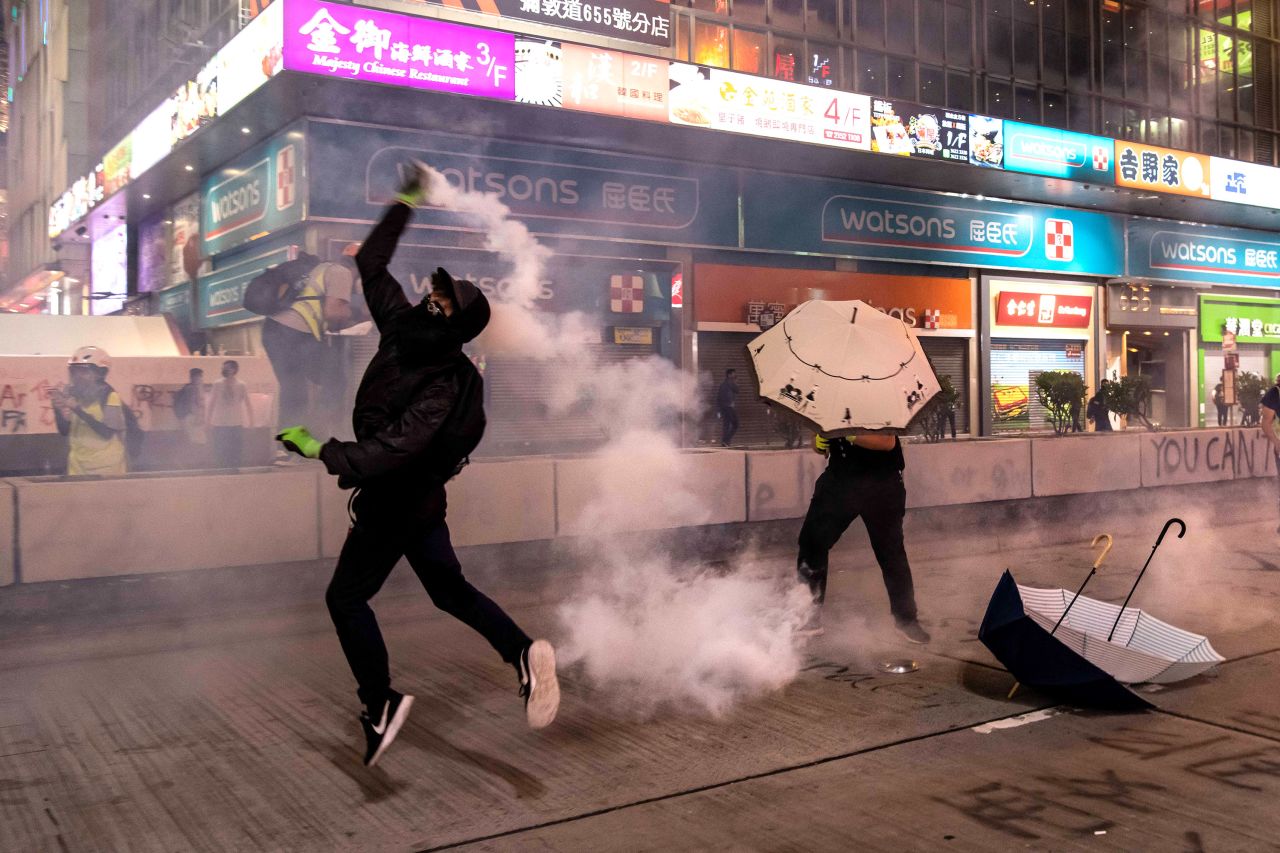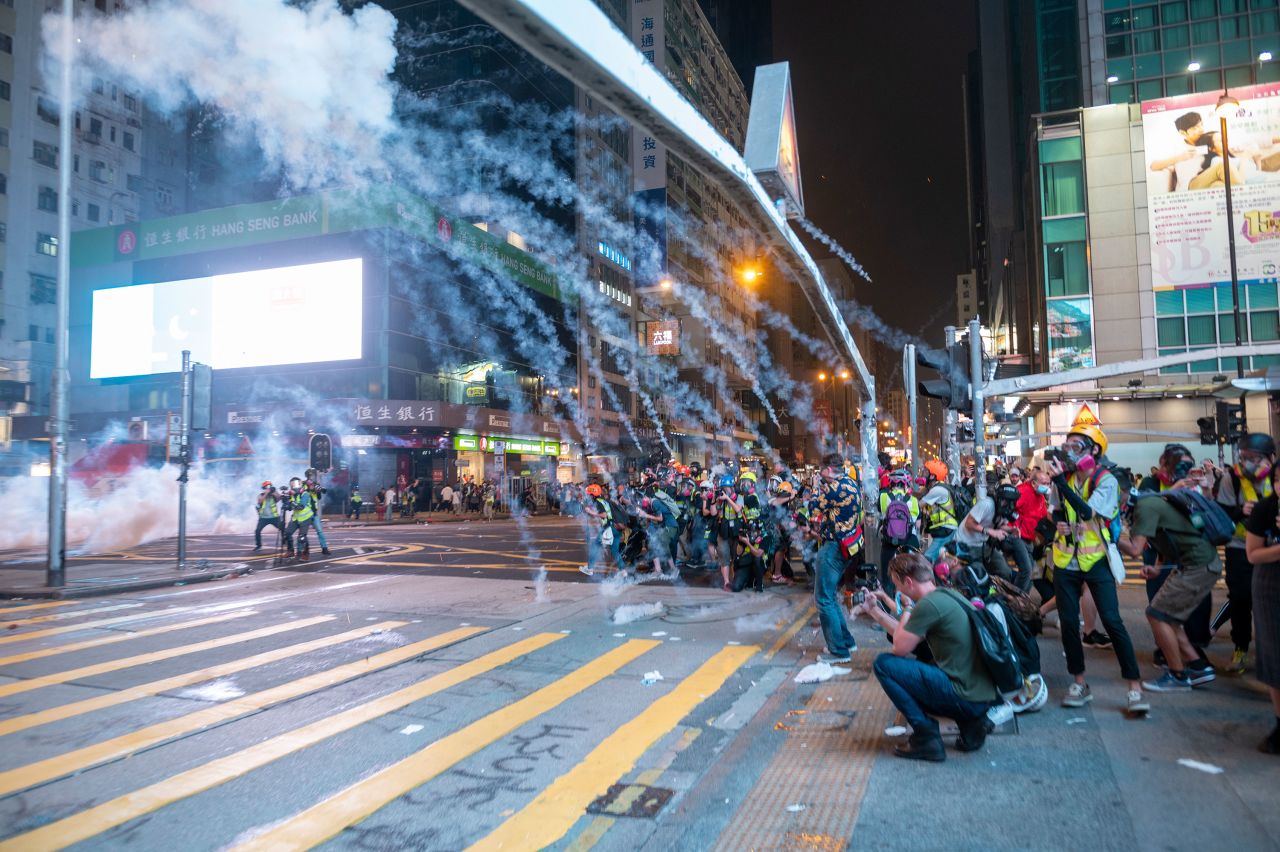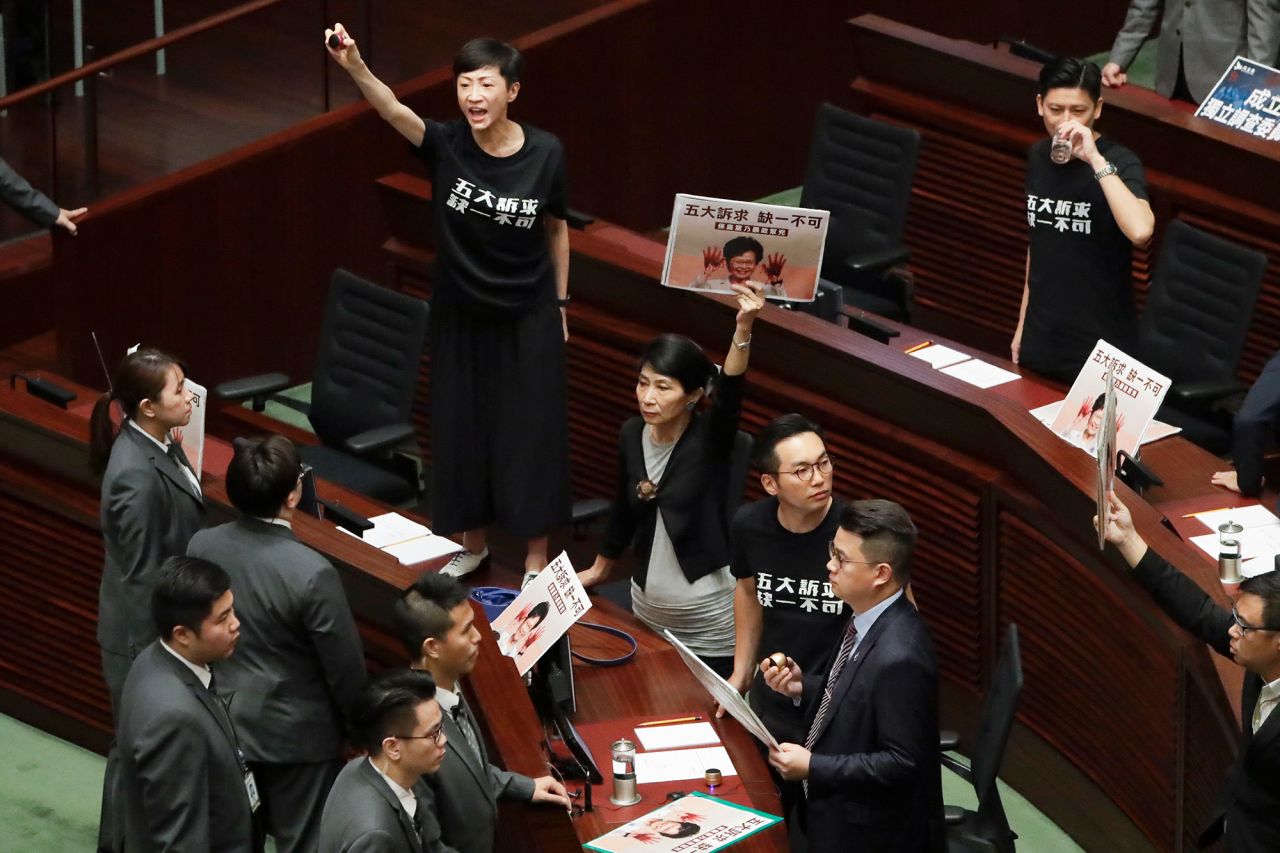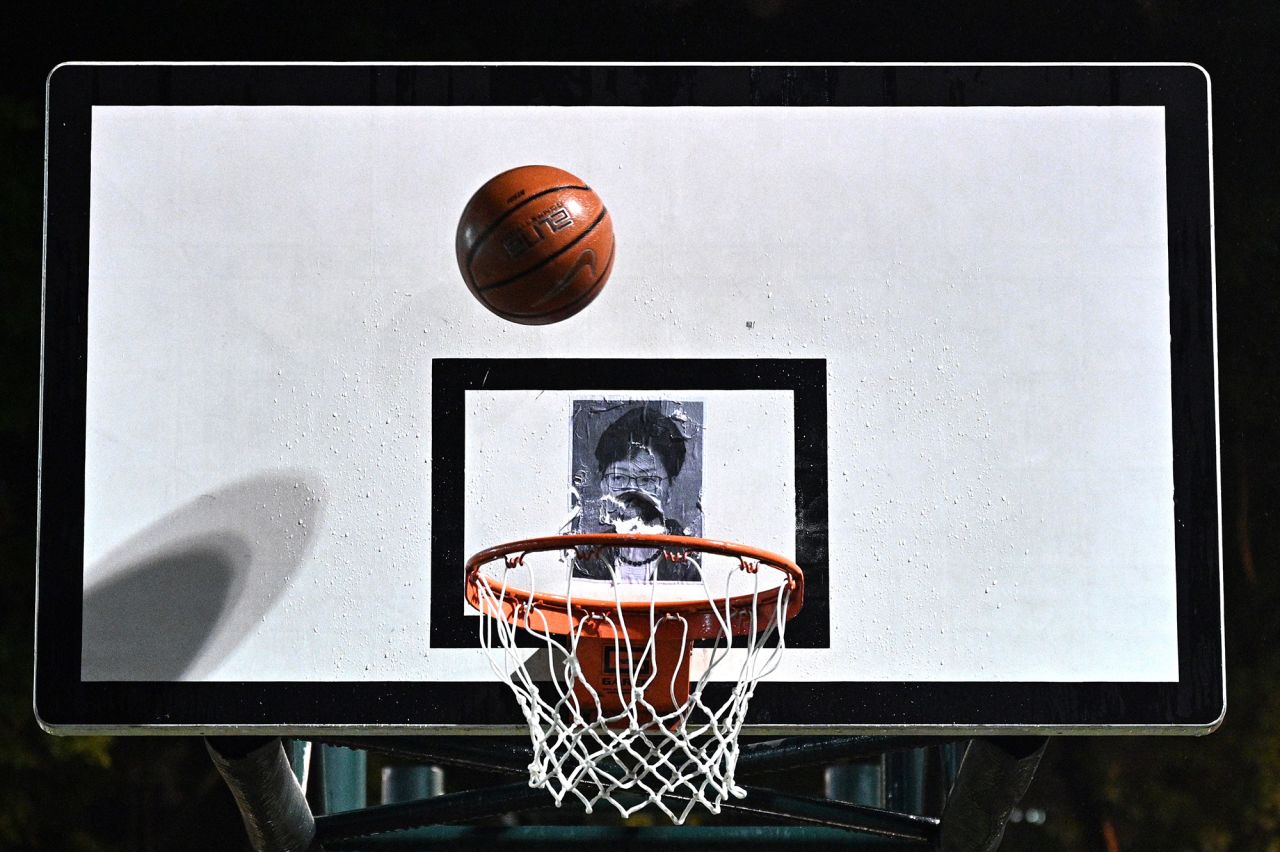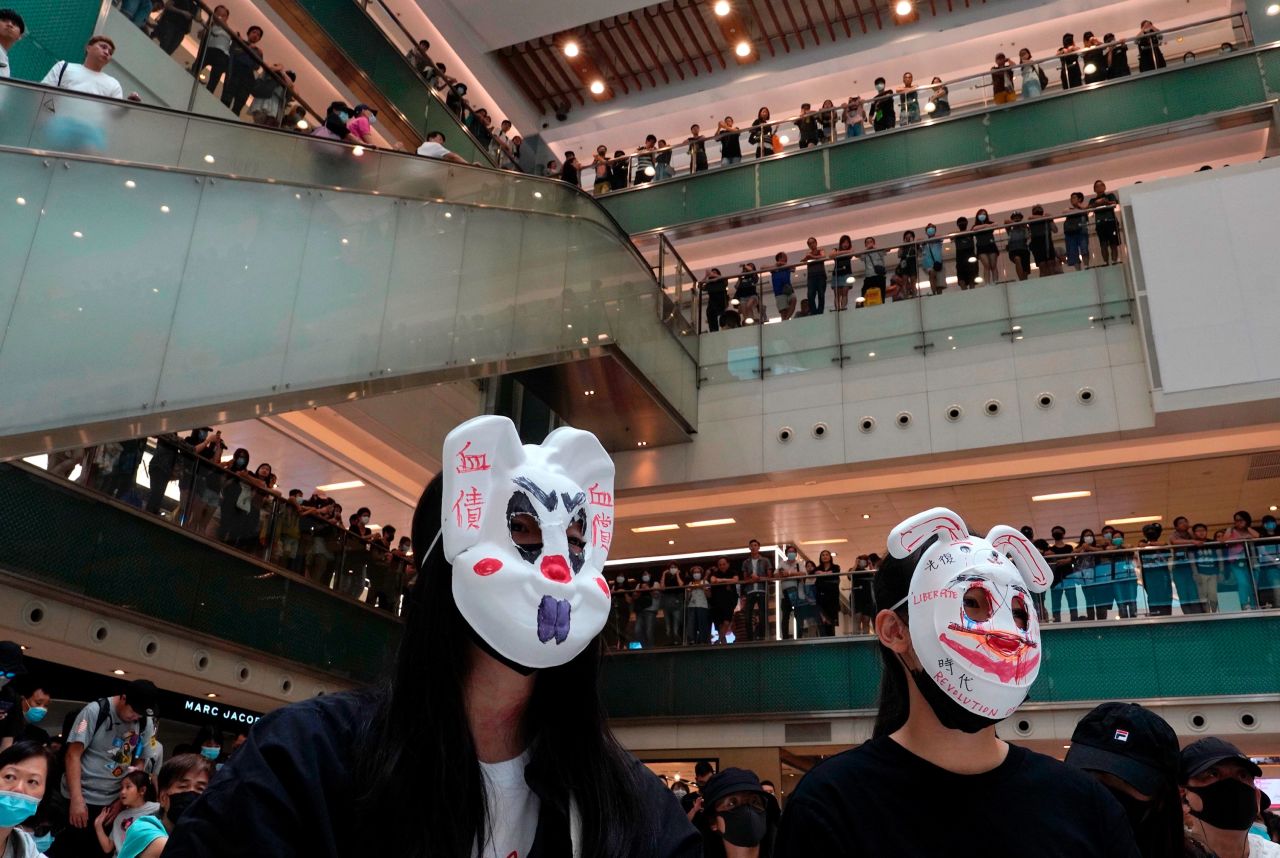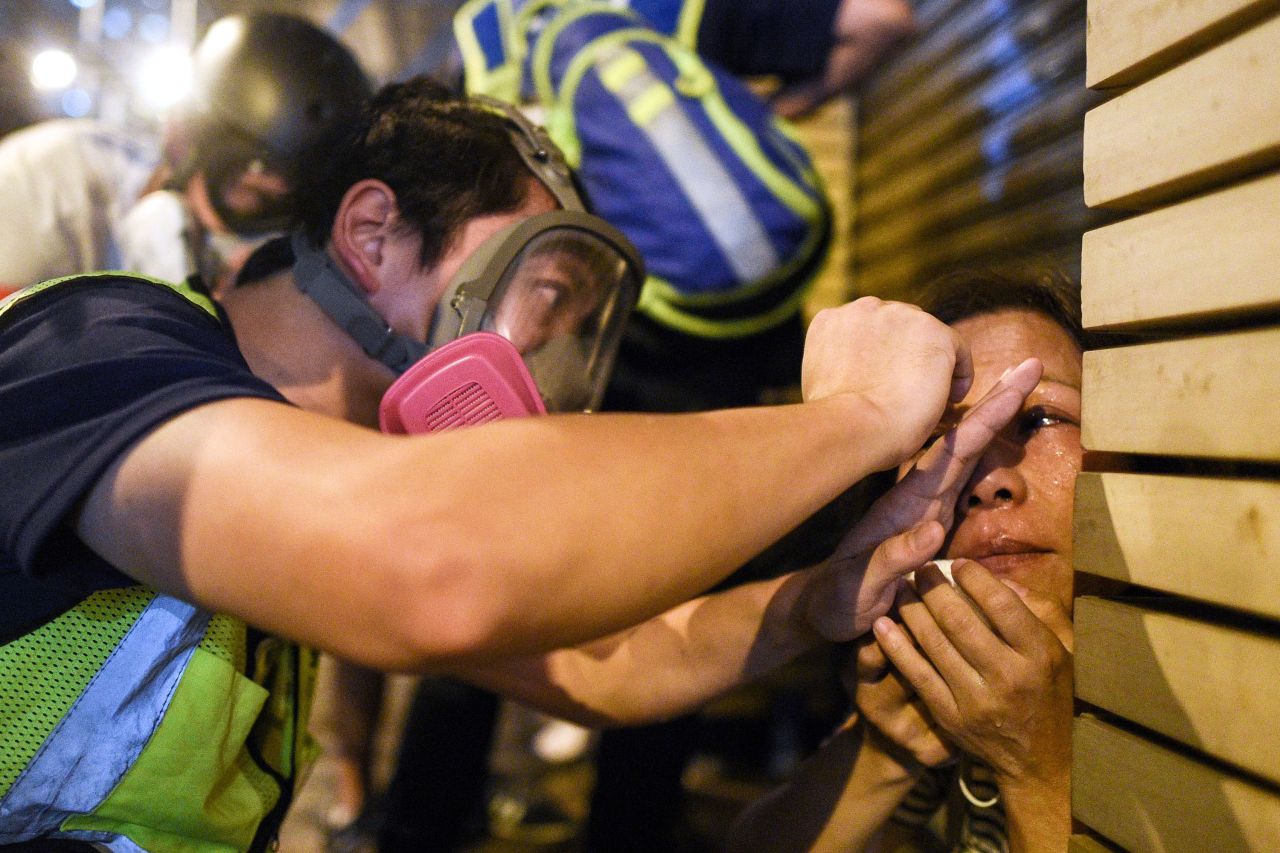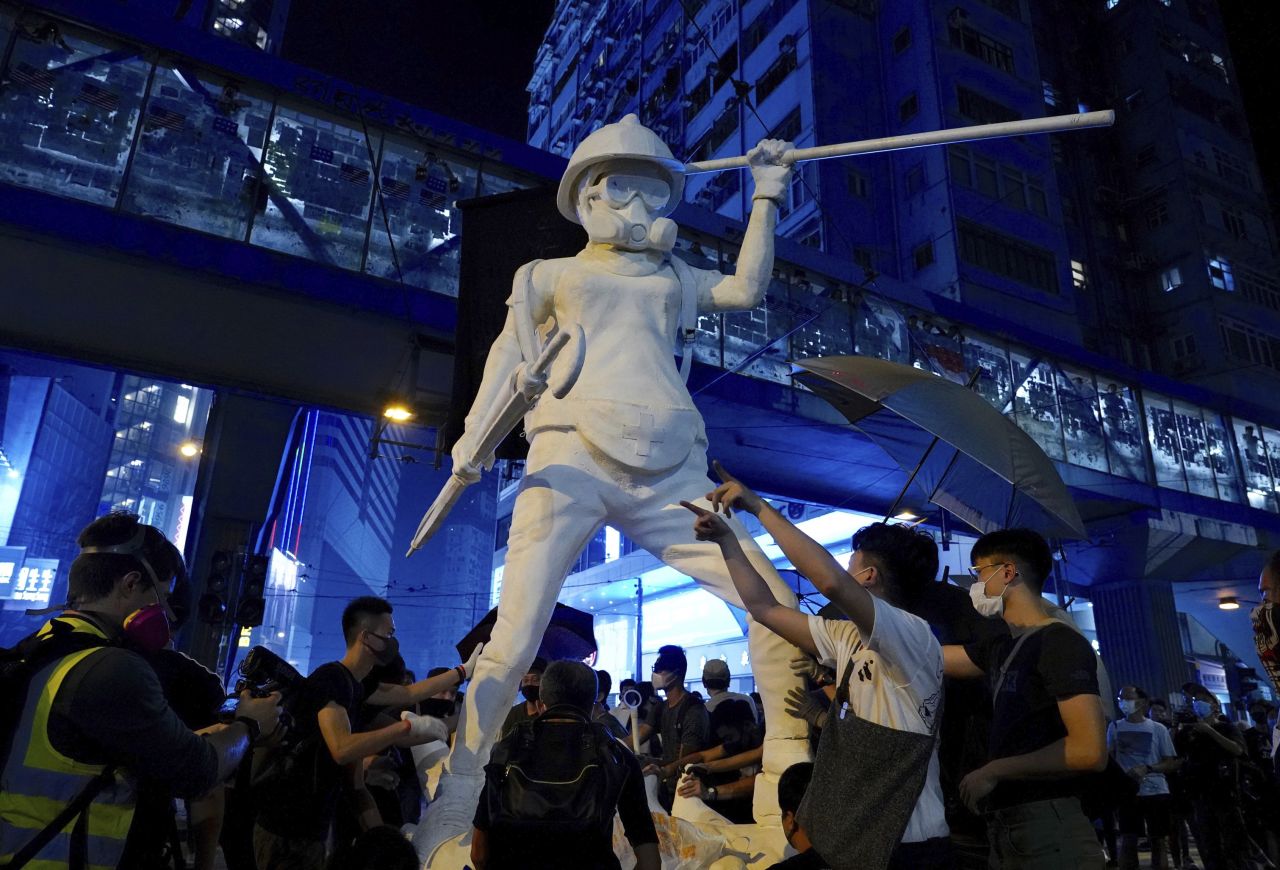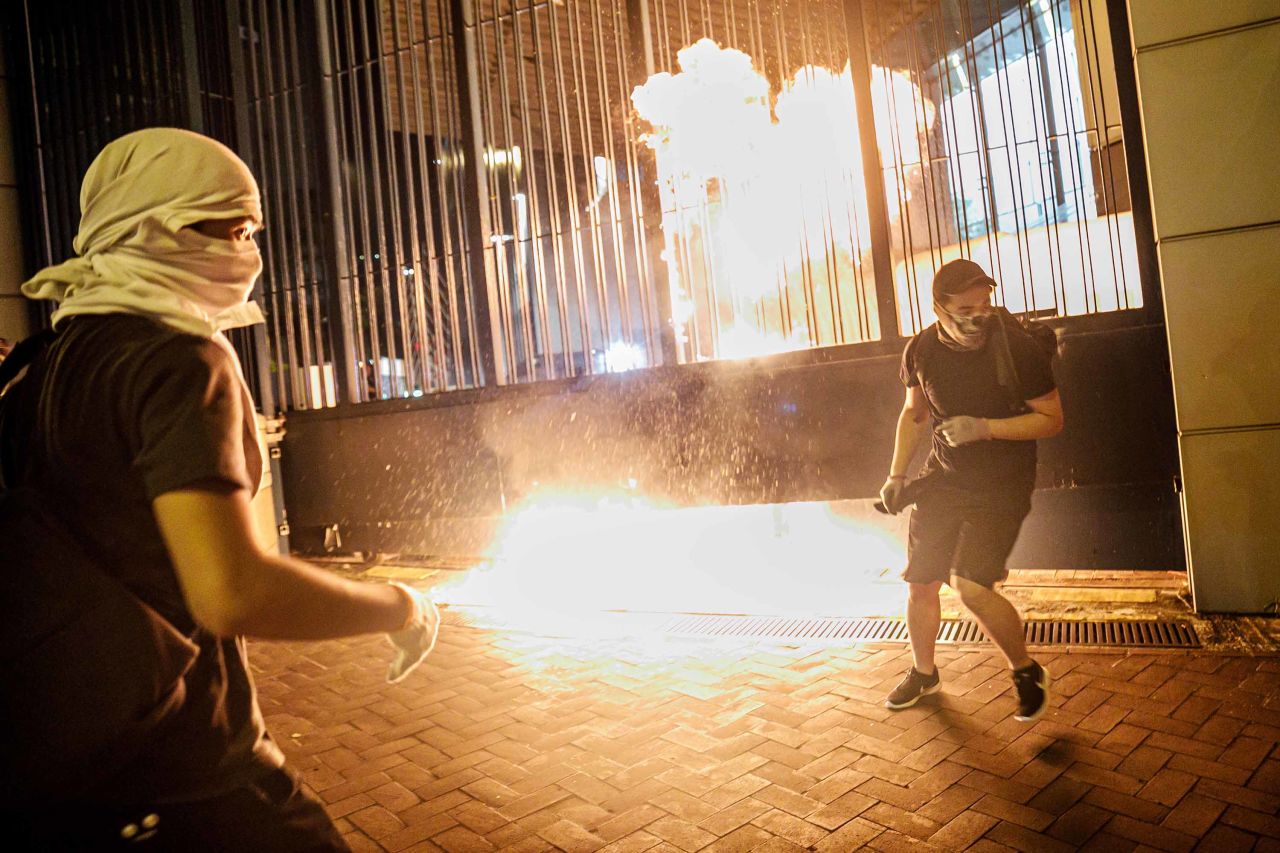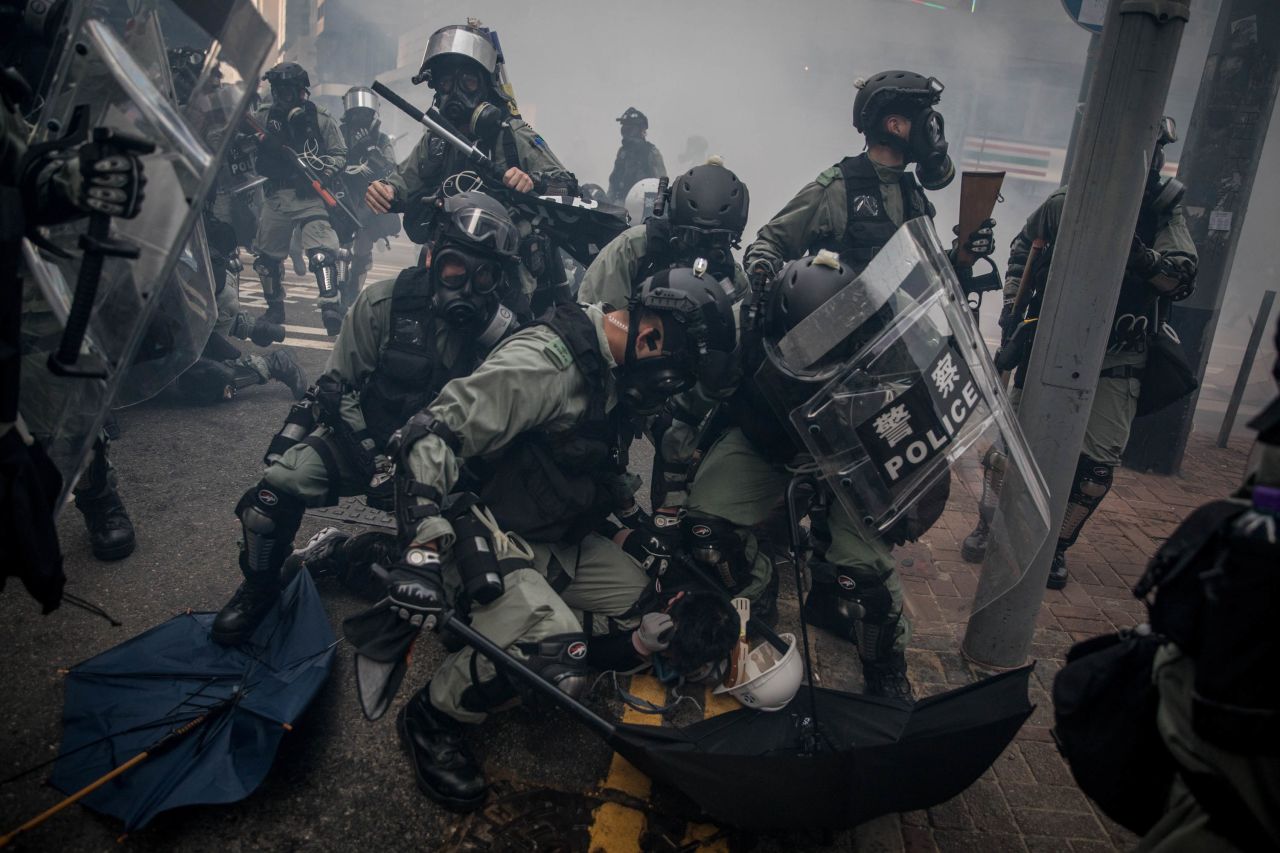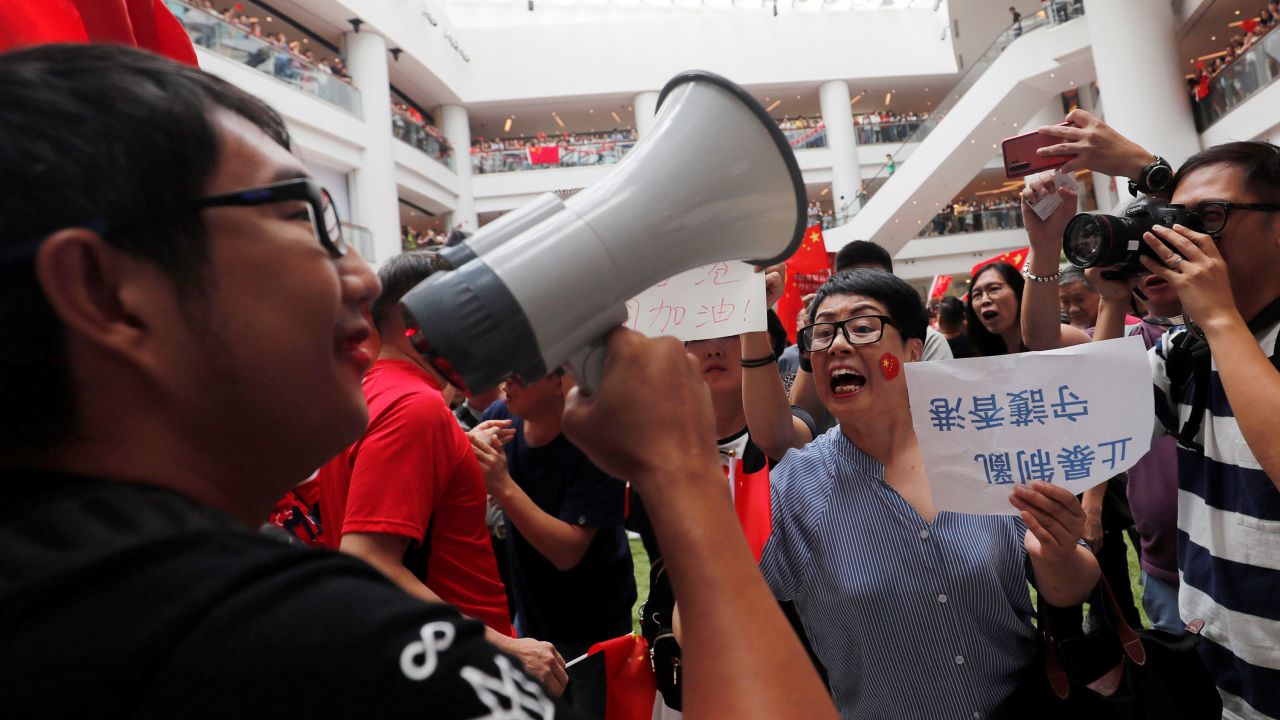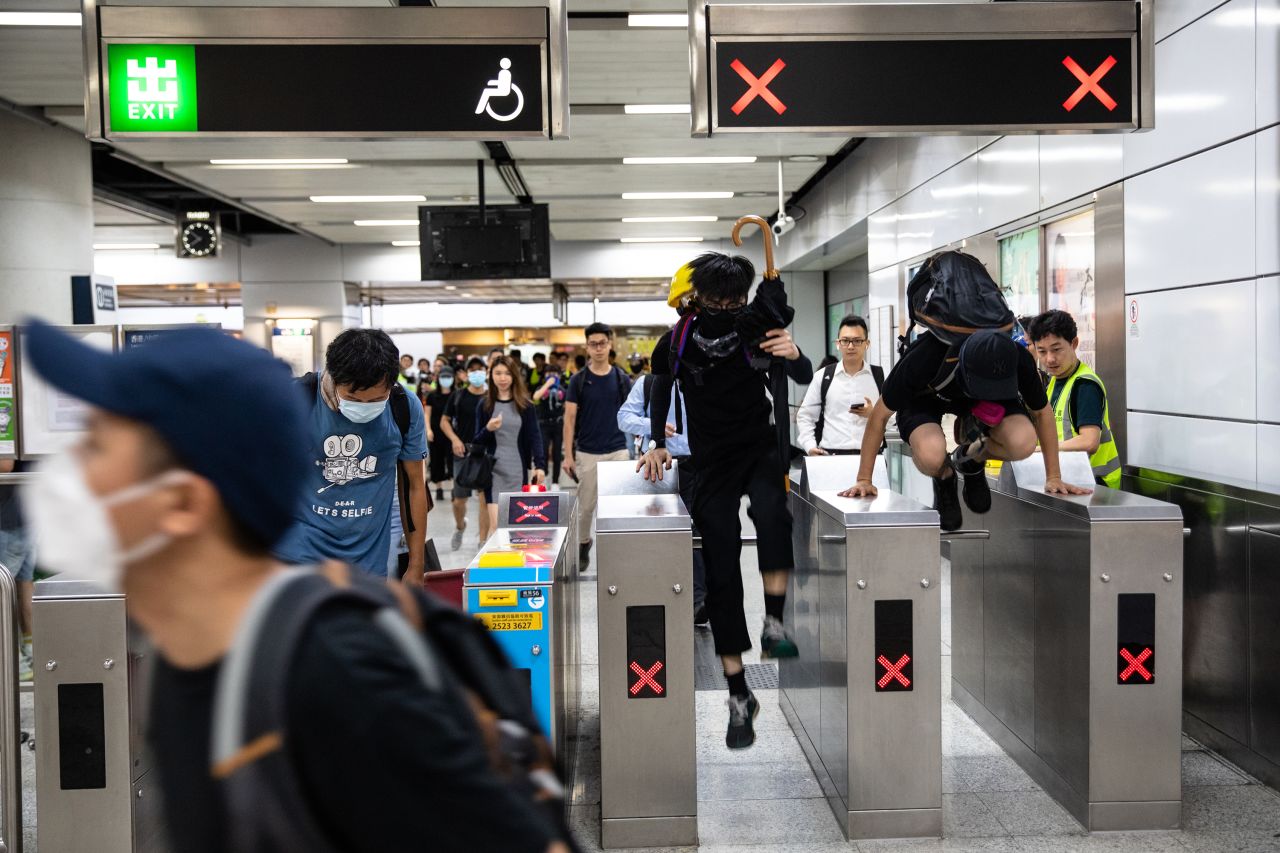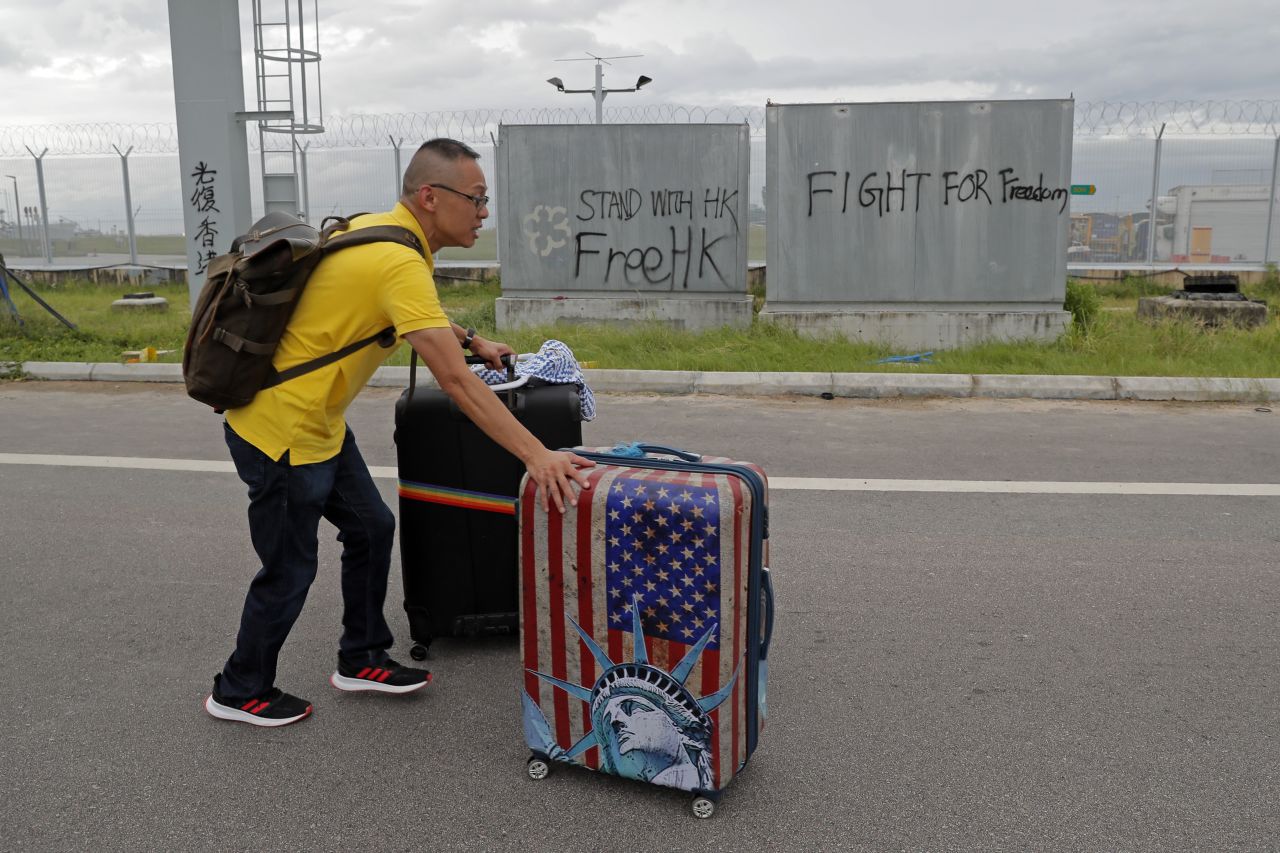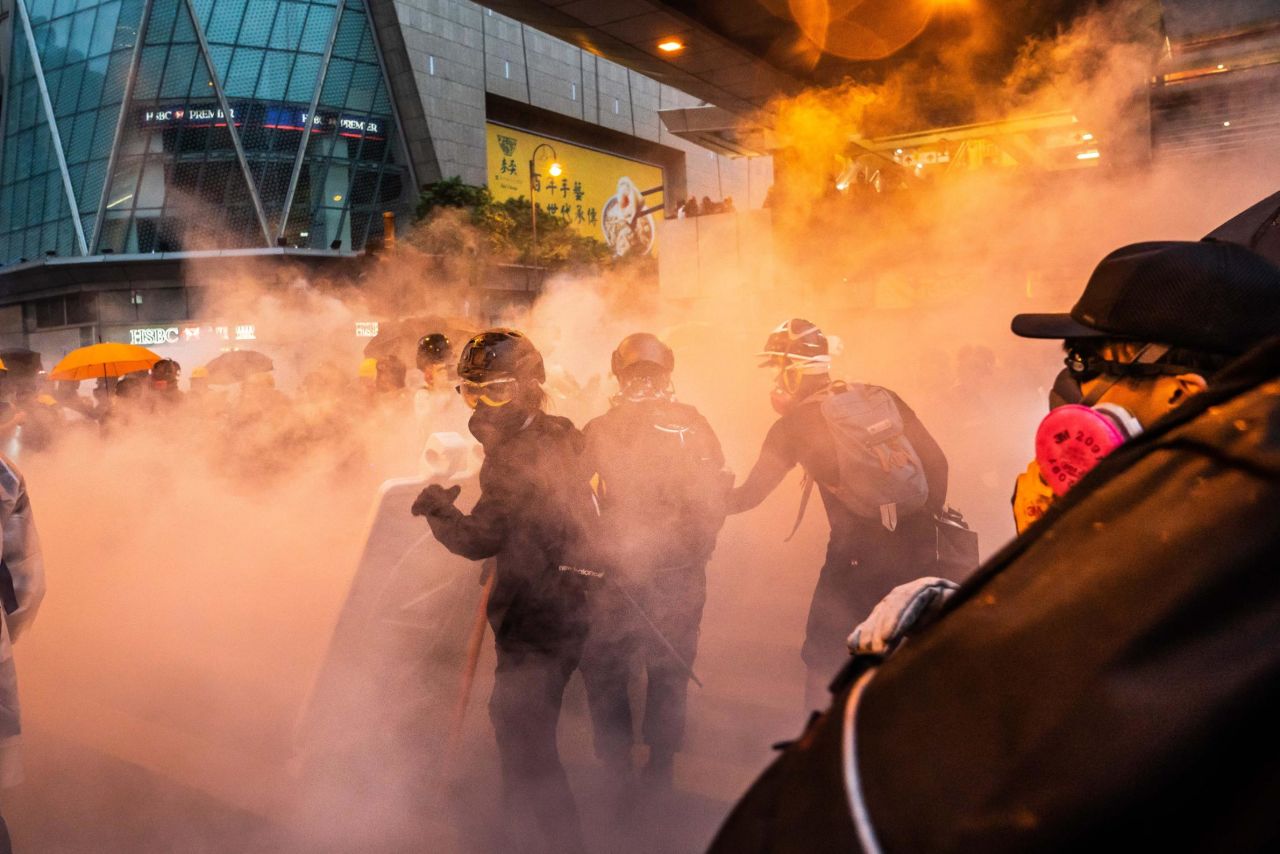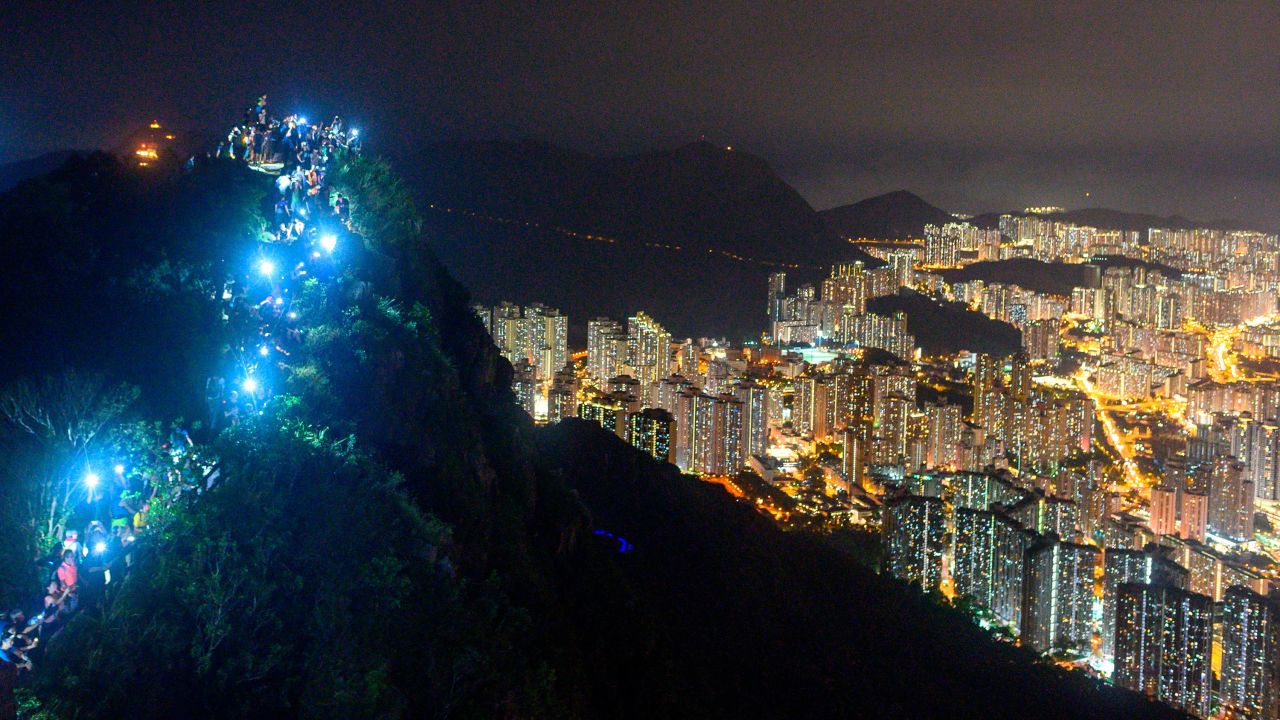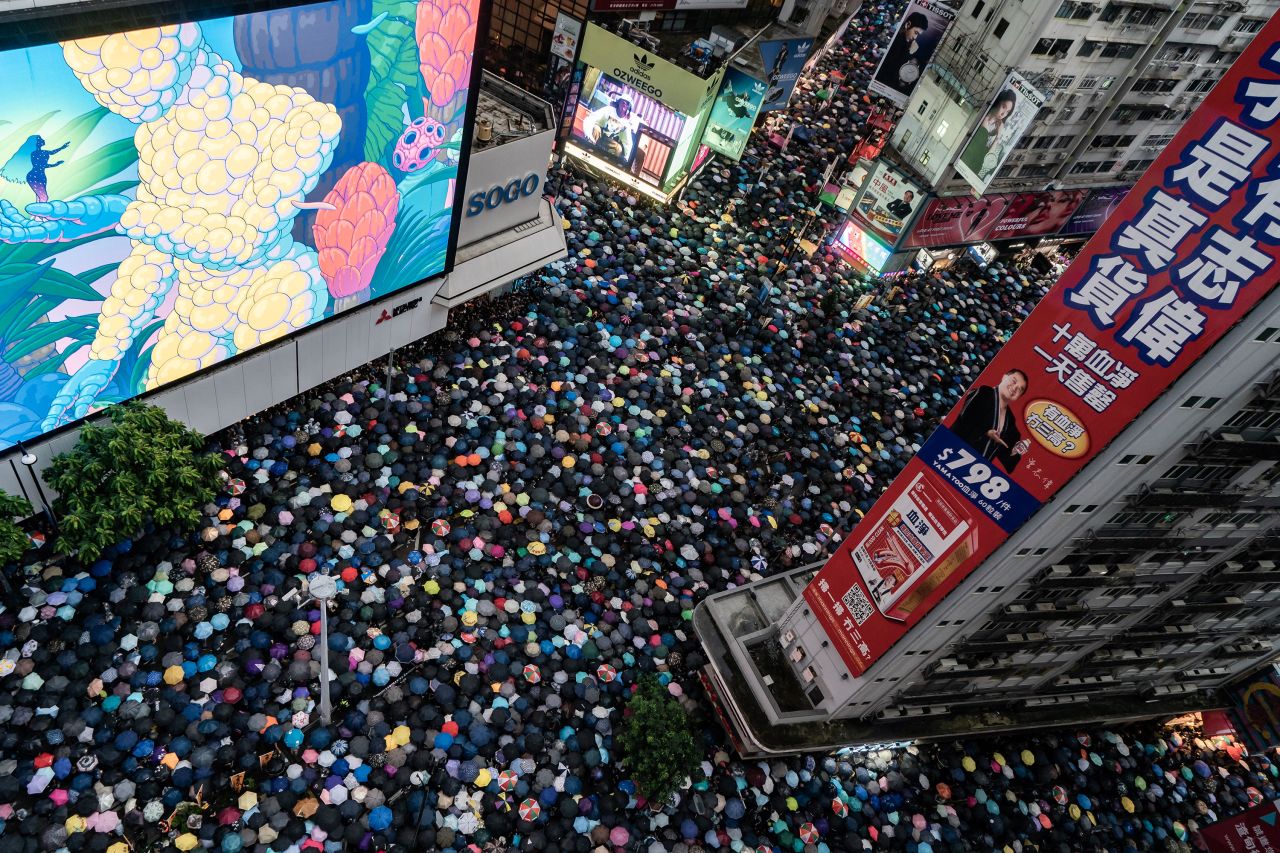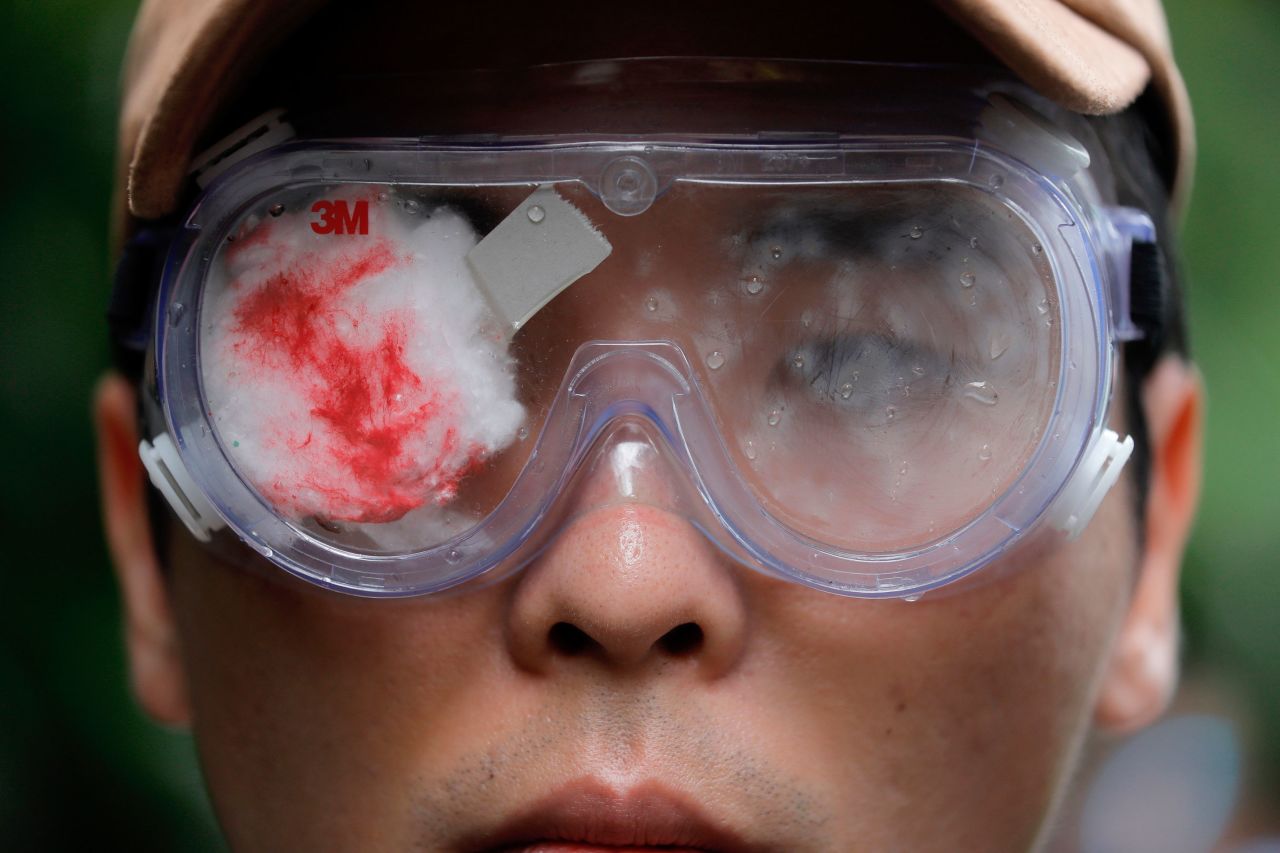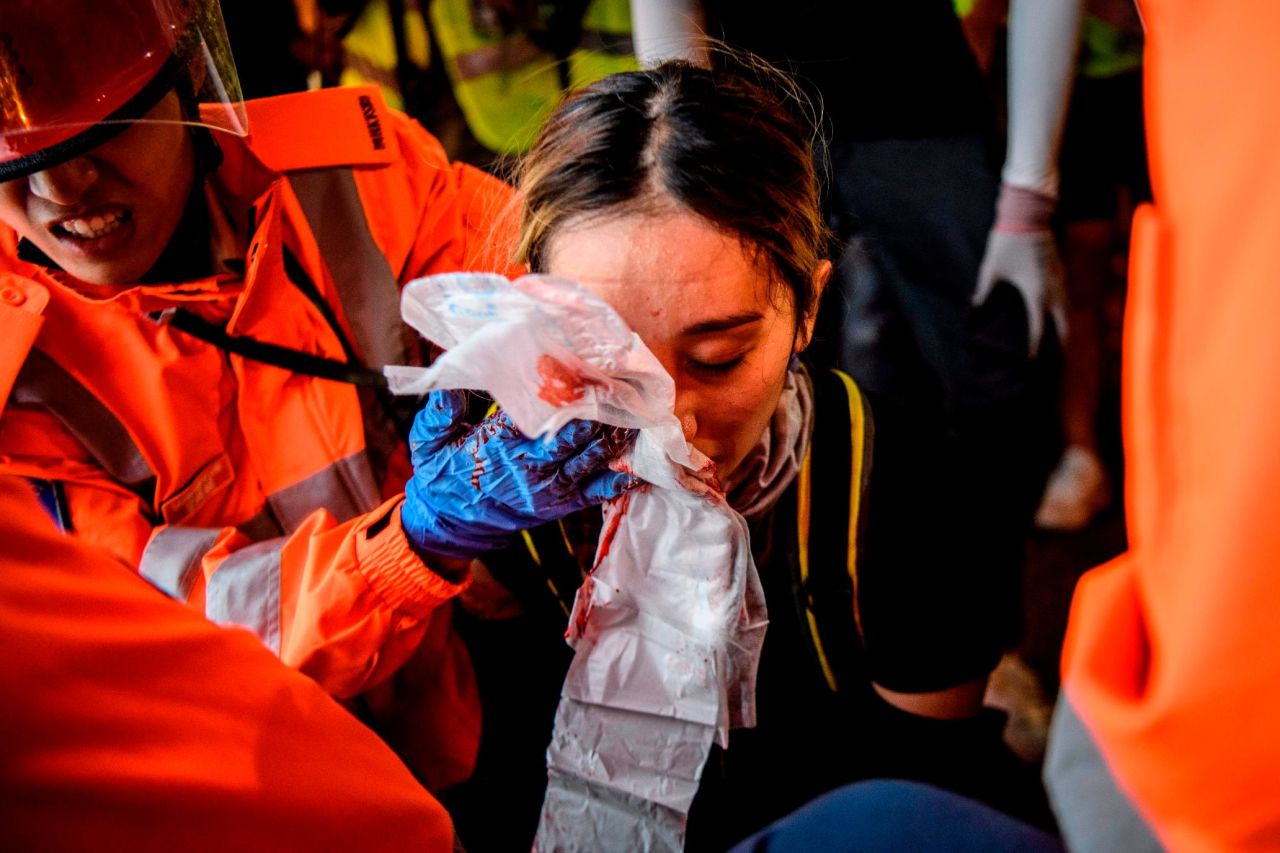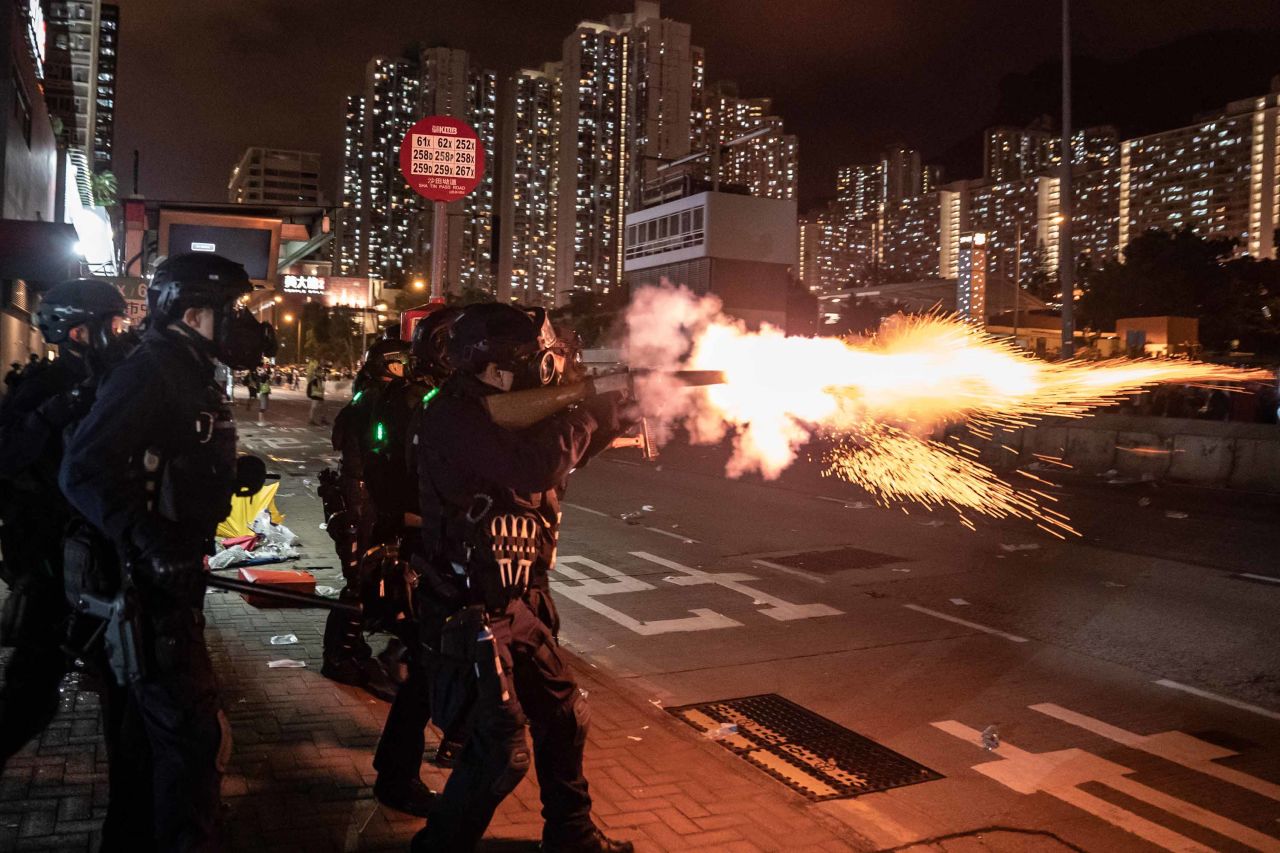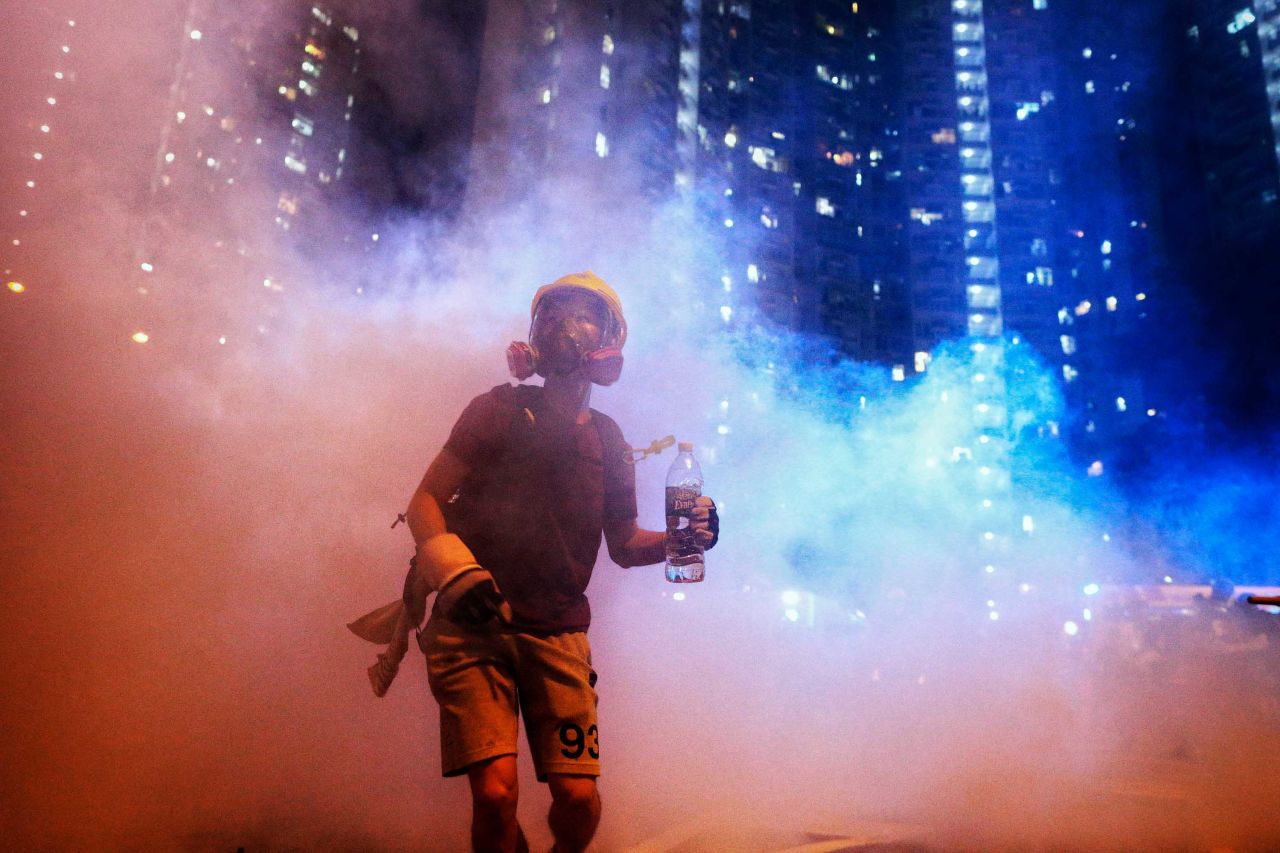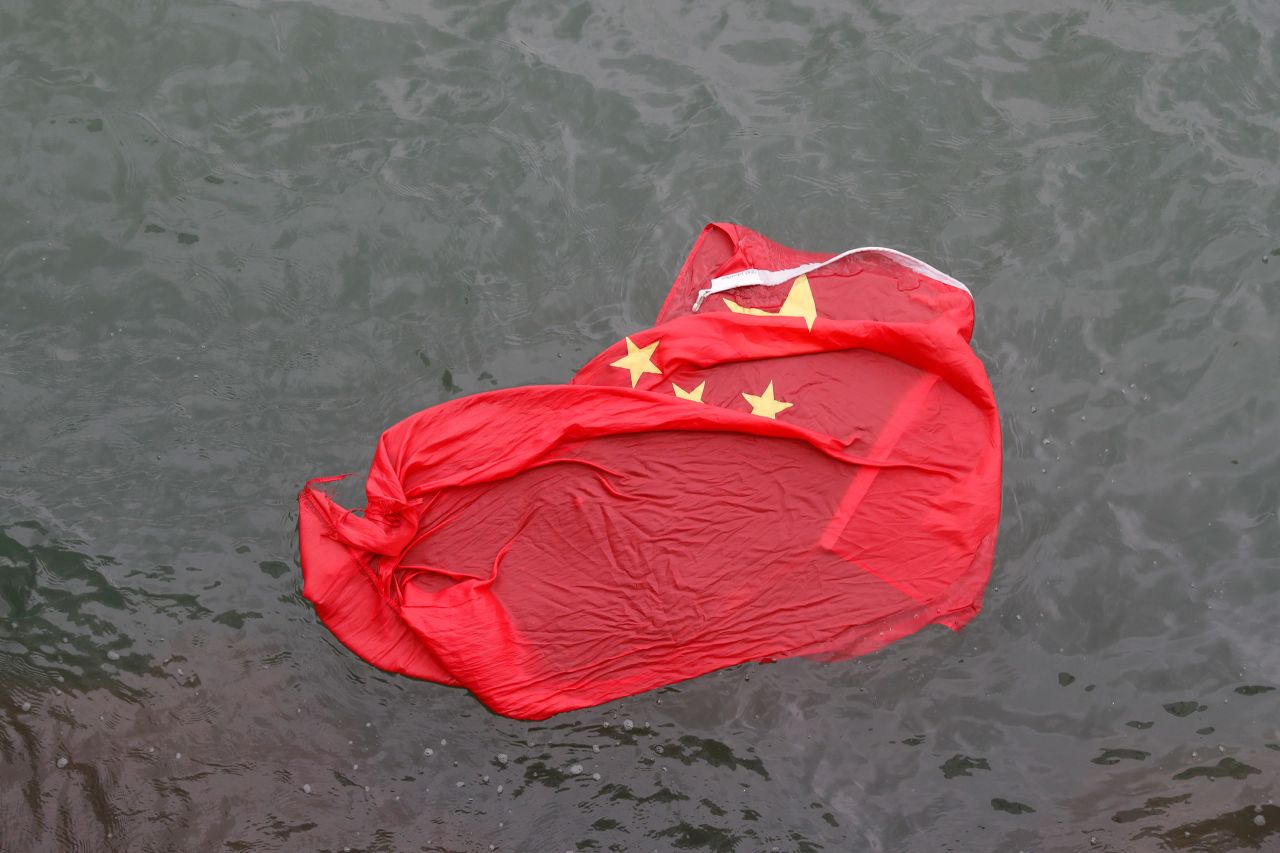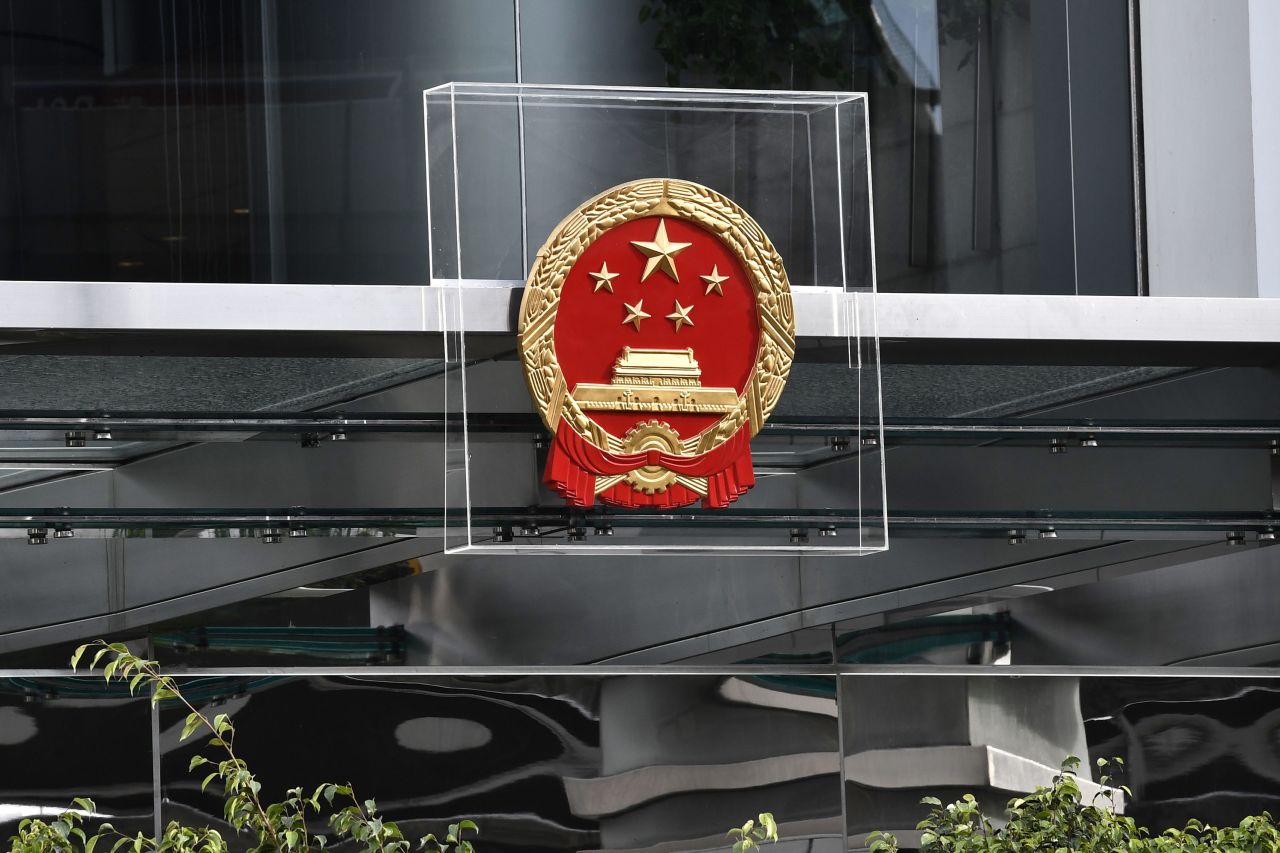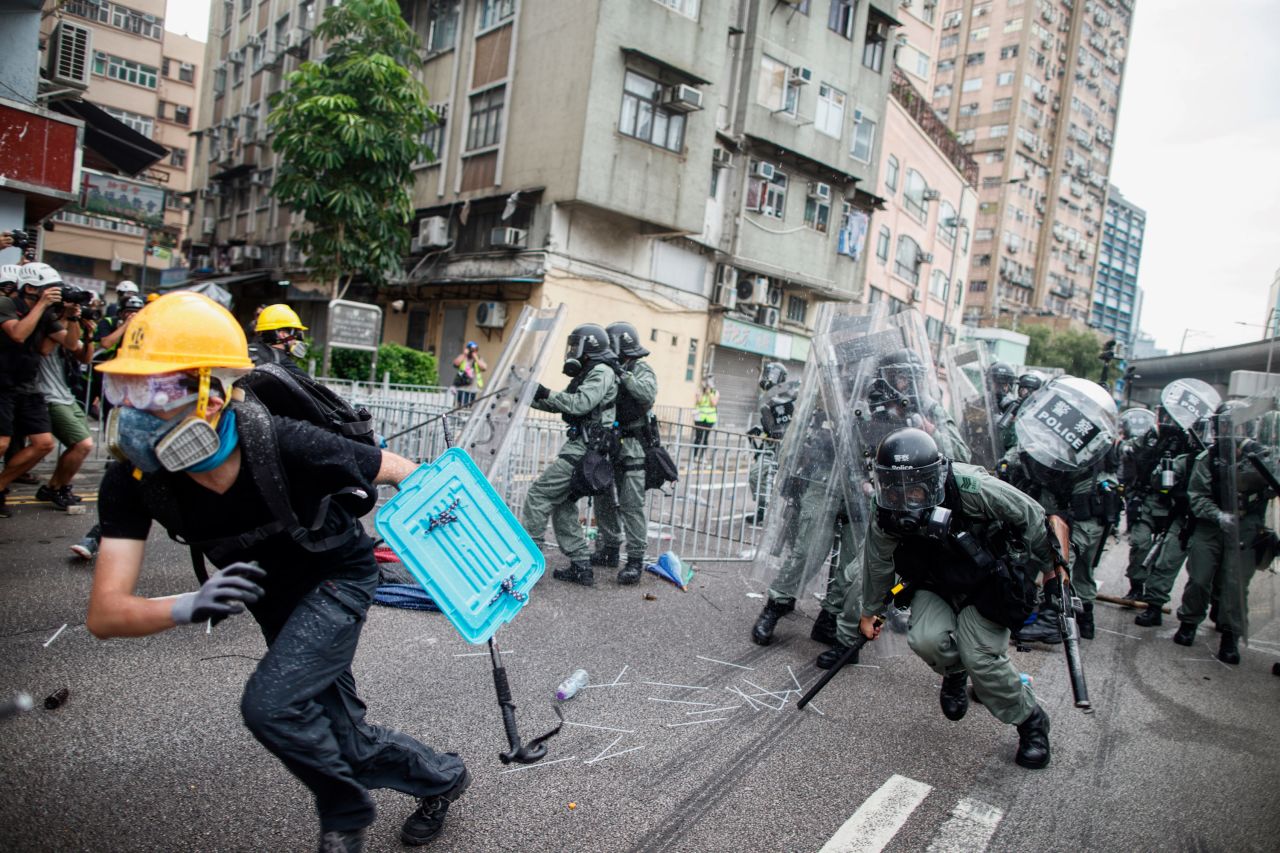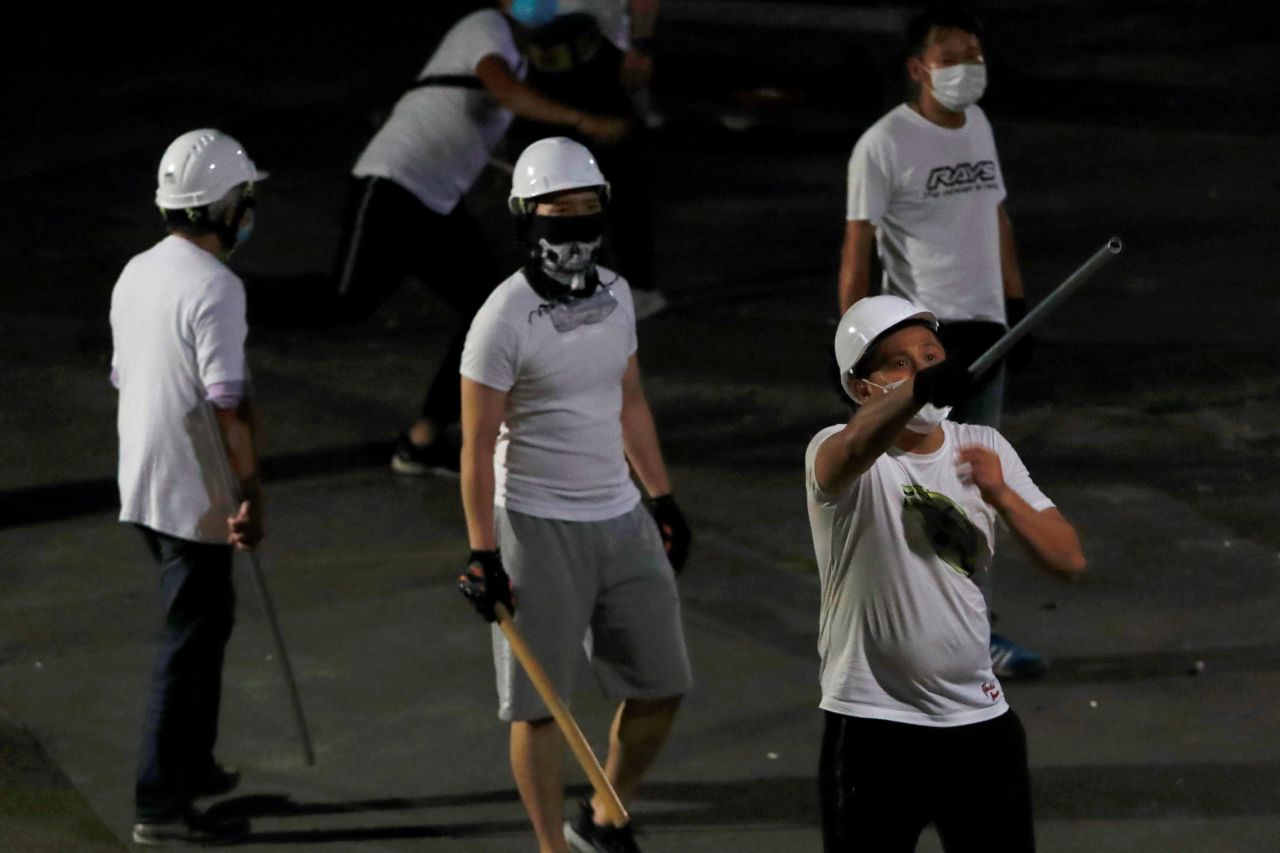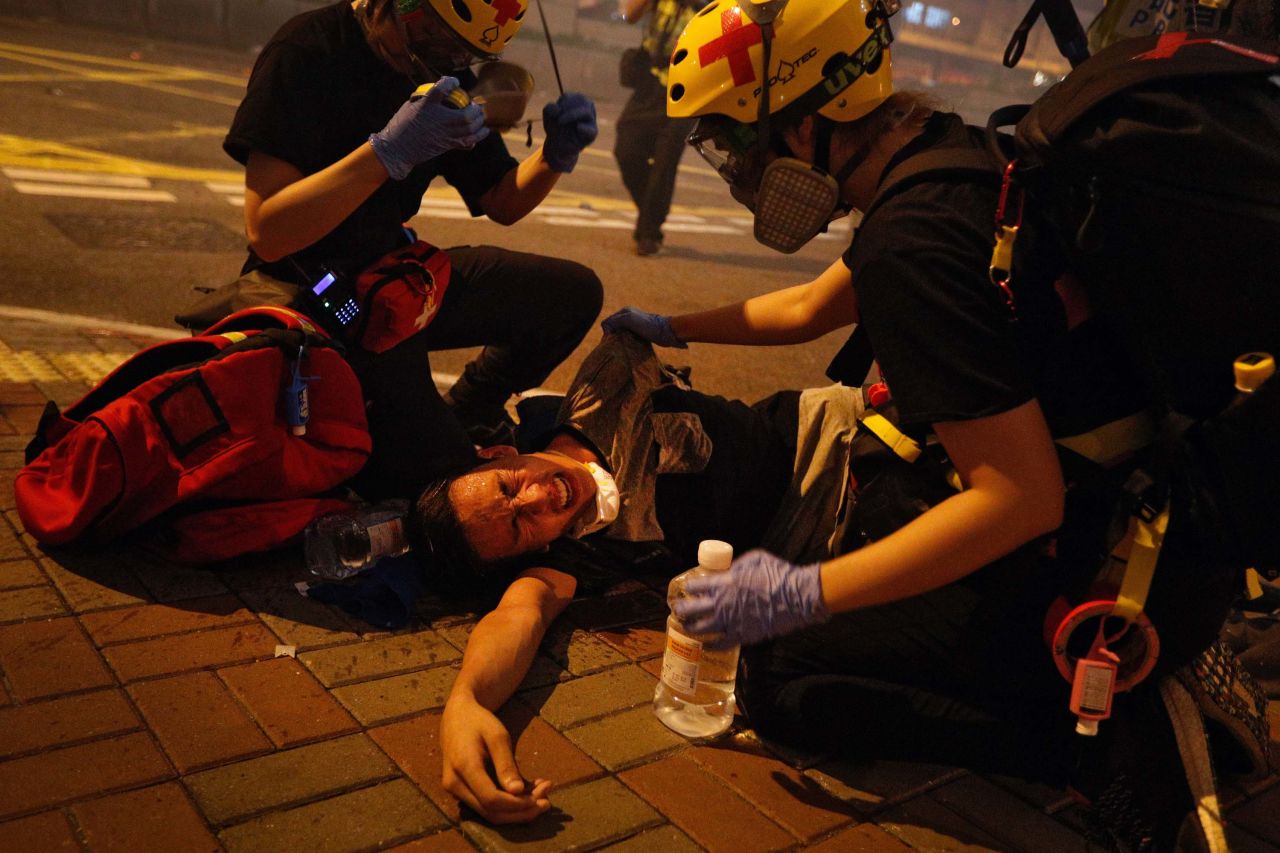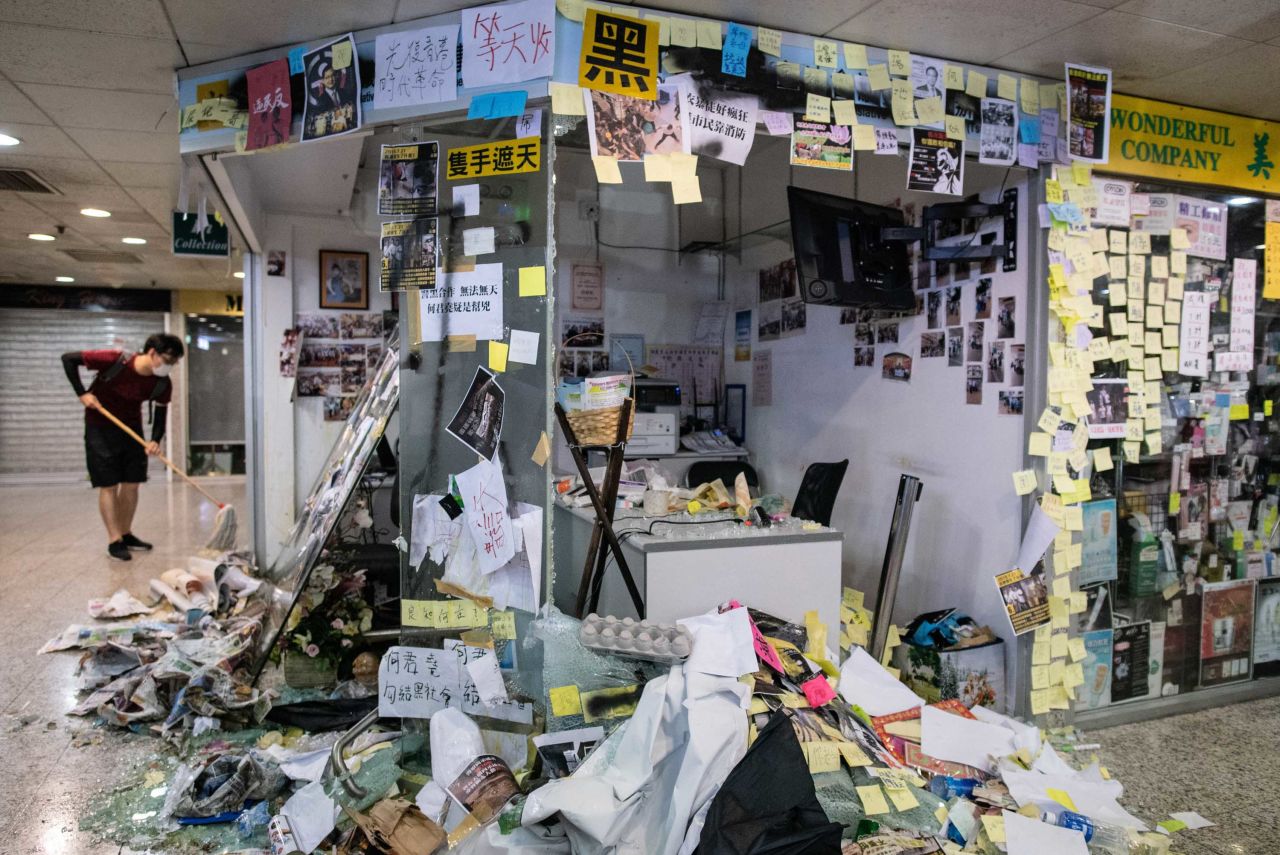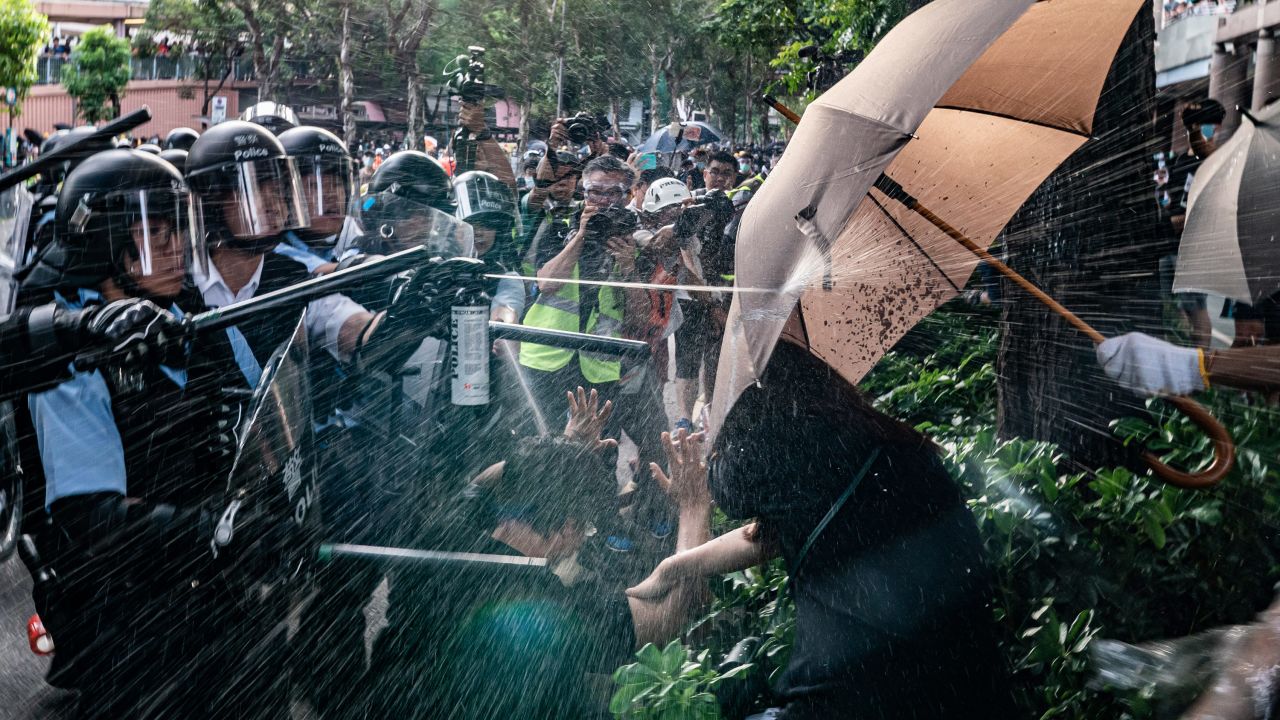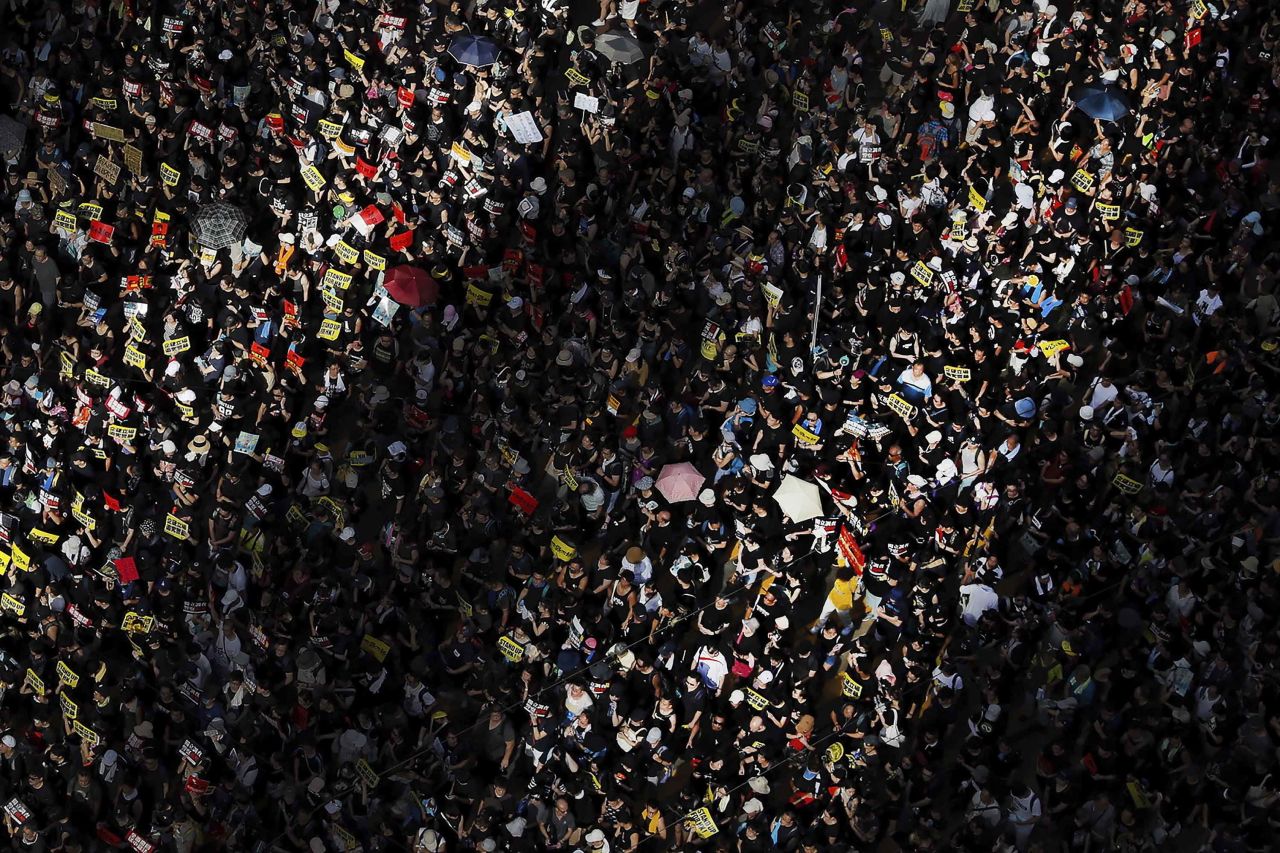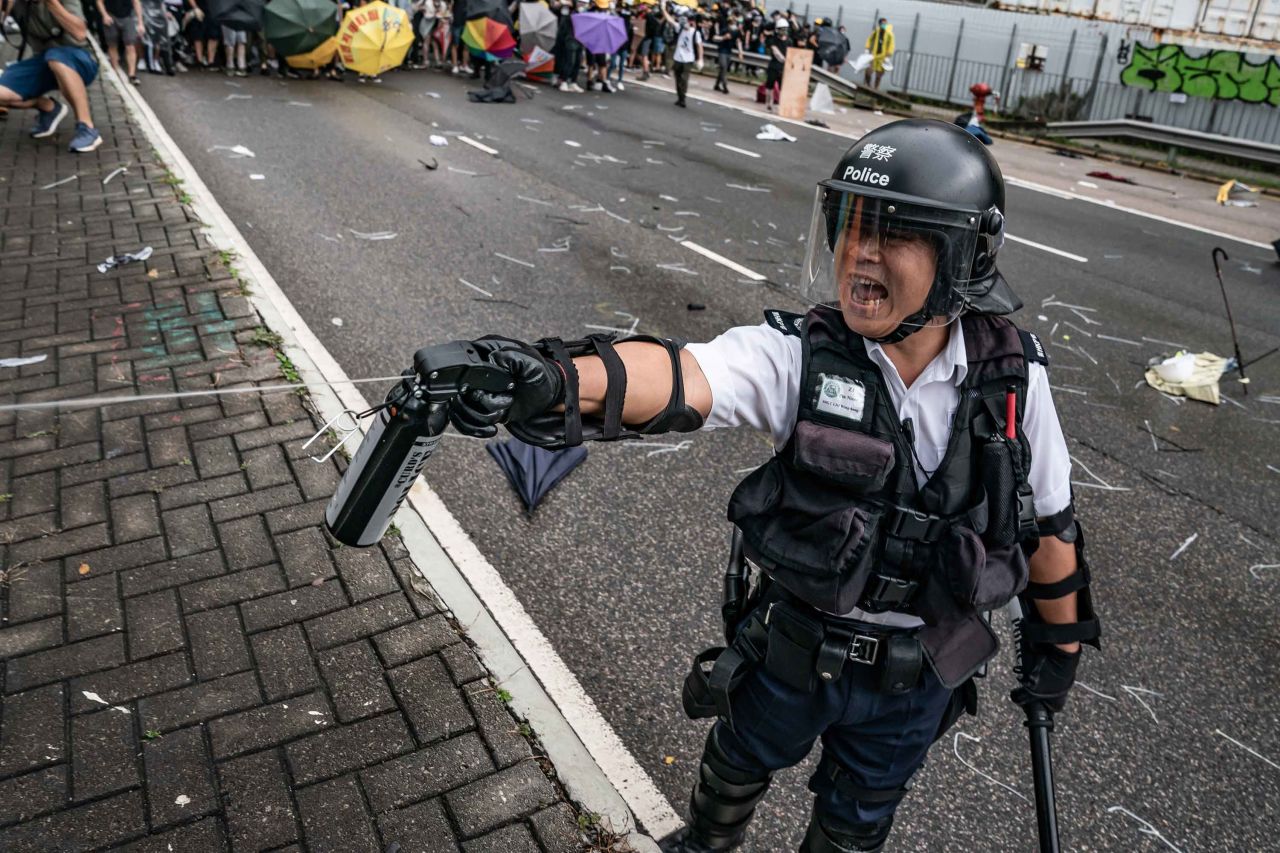 In pictures: Hong Kong unrest
Protester shot by police
In the lead-up to October 1, the focus was on whether China's leaders would crack down in Hong Kong or otherwise try and stop the city from upstaging the capital with inevitable protests.
In the end, they relied on the city's beleaguered police force – which has borne the brunt of the protests with scant support from the local government – to handle the unrest.
But despite some 6,000 officers reportedly being deployed to the streets, they weren't able to contain the unrest. Protesters spread out across the whole city – and it was one police officer's action that did more than anything else to upstage the celebrations in Beijing.
As tens of thousands of people took part in an unauthorized but largely peaceful protest march on Hong Kong Island, smaller demonstrations across Kowloon and the New Territories quickly turned violent. During a confrontation in Tsuen Wan, an officer fired a live round into a protester – the first time lethal force has been used in 17 weeks of protests.
An 18-year-old man was hospitalized, and remains in a serious but stable condition. Police said the officer fired his weapon out of concern for both his own safety and that of a colleague who had been trapped on the floor and set upon by protesters.
The action sparked outrage from protesters on the streets and many of their supporters watching at home, and will help to galvanize a movement that – while not exactly flagging – was starting to attract smaller numbers as police efforts to arrest as many core protesters as possible and shut down demonstrations appeared to be working somewhat.