CNN —
From its headquarters in Seattle, Amazon on Wednesday announced several new software improvements to its digital personal assistant Alexa, along with 15 – yes, 15! – new products. The new hardware comes in all shapes and sizes, including Alexa-enabled eyeglasses, an updated Echo smart speaker, a larger Echo smart screen, a new high-end audio speaker, and the highly anticipated Echo Buds, Amazon's Alexa-enabled wireless earphones.
Not everything Amazon announced is available to purchase right away, with the majority of the announcements only being available to preorder. The good news is that most of it should ship before the holidays.
Let's take a look at all of the new hardware Amazon announced today, how much it will cost, and when it will be available.
Amazon's Echo Buds will compete directly with Apple's AirPods and Samsung's Galaxy Buds. The completely wireless earbuds have a battery life of 5 hours, with a charging case that brings that total to 20 hours. What sets them apart from Apple's AirPods is that the Echo Buds use Active Noise Reduction Technology from Bose to block out background noise.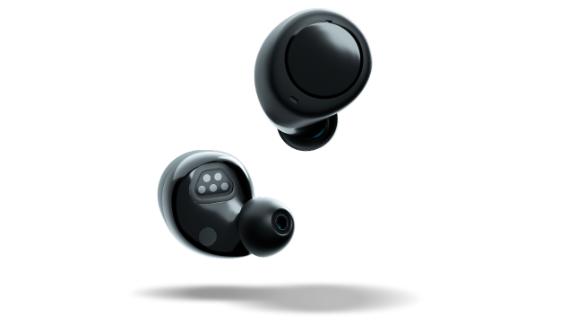 The new Echo Dot looks a lot like previous versions, only this time there's an LCD clock underneath the fabric on the side of the Dot. The new clock makes it easy to quickly glance and see the time, without having to interact with Alexa.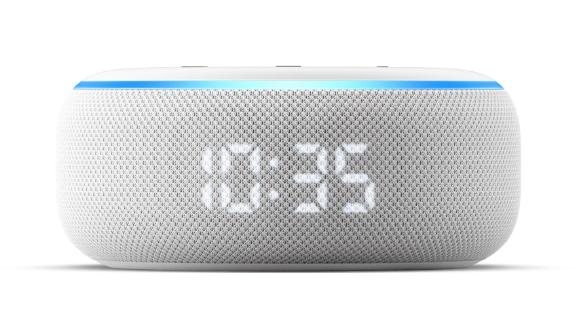 The 8-inch Echo Show joins the 5-inch and 10-inch version of an Echo with a display. The display can be used to view your camera feeds, view photos, or stream music. There's even a camera on it for video calling fellow Echo users, or you can disable the camera using the built-in physical switch.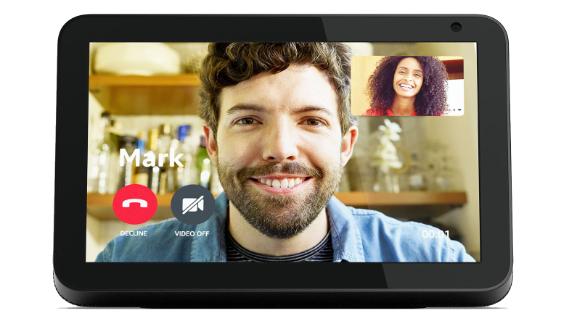 The Echo Studio competes with Sonos speakers and Apple's HomePod as a high-performance speaker designed to fill your home with sound, but at a lower price point. The Echo Studio also acts as a smart home hub, with Zigbee compatibility built in.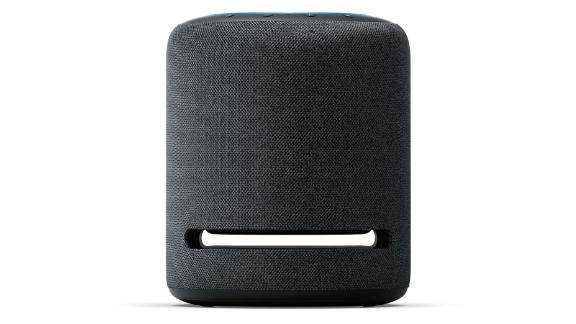 The new Echo looks a lot like last year's Echo Plus, with improved audio quality and it now comes in blue.
This is more of a novelty product, but at $30, it's one that Amazon will probably sell a lot of. Echo Glow is a multicolor lamp built with kids in mind. Using Alexa, you can control the light's color and brightness, or even set a "Rainbow Timer" to change the color of the Glow as the timer gets closer to ending.
Echo Frames ($179.99; amazon.com)
Amazon revealed a new Day 1 Edition initiative. Under this program, Amazon will release new products that aren't fully developed as a means to gather feedback. The first device is a pair of eyeglasses with Alexa built into them. Echo Frames look just like eyeglasses, but with speakers and microphones on the sides, letting you talk to Alexa, listen to music, or have your incoming notifications read to you.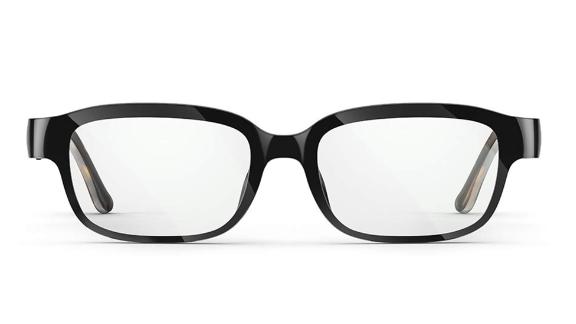 Echo Loop ($129.99; amazon.com)
Another Day 1 Edition device the company announced is a ring, called Echo Loop. With microphones and a speaker built-in, you can interact with Alexa by pressing a button on the ring. To listen to Alexa's reply, just hold the ring up to your ear.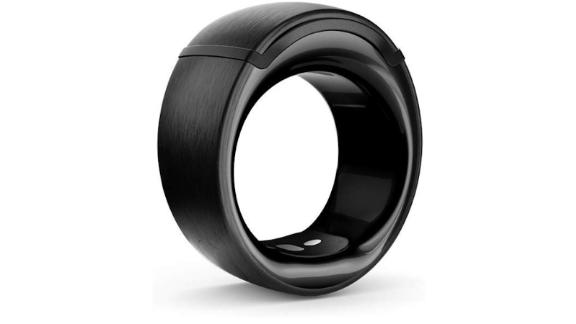 If you've ever wanted to put an Echo device in your bathroom or closet, but just don't have the space, consider the Echo Flex. This small Echo looks like a device you'd use to recharge batteries, taking up very little space. It has a built-in microphone and speakers for using Alexa, a USB port for charging your phone, and you can even plug a $14 night light or motion sensor.
Eero Mesh WiFi Router ($99; amazon.com)
Eero helped kick off the mesh networking trend for home users, and now it's releasing an updated Eero router. Mesh networking uses multiple mesh routers to expand the Wi-Fi coverage in your home, and it's finally getting more affordable. If you struggle with covering every room in Wi-Fi, mesh networking systems such as Eero all but eliminate any issues.
Ring Indoor Cam ($59.99; amazon.com)
This is the first time Ring has made camera specifically to be used inside your home. It looks like a smaller version of the Stick Up Cam. It offers 1080p HD video, with two-way talk so you can yell at your kids for jumping on the couch.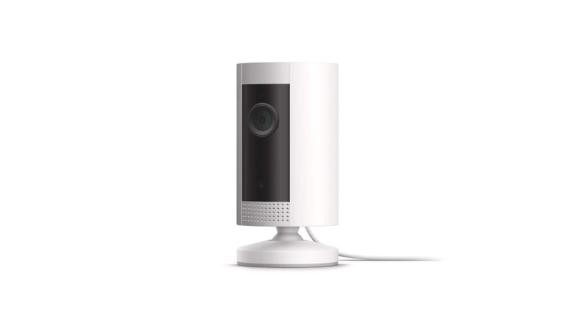 Ring Stick-Up Cam ($99.99; amazon.com)
Ring's new Stick Up Cam is similar to last year's model, only it doesn't cost as much. It's designed to work both indoors and outside, and can be powered by standard plugin, battery, or solar.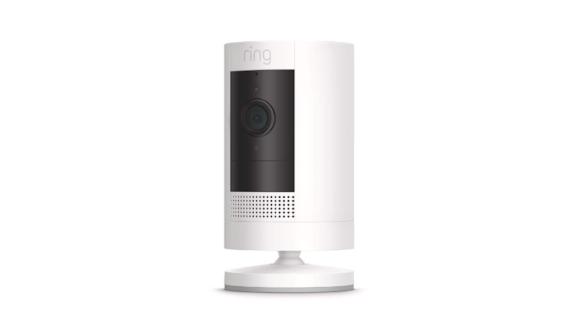 Amazon Smart Oven ($249.99; amazon.com)
It's been a year since Amazon announced an Alexa-powered microwave, and the company is now ready to release a 4-in-1 smart oven. The Alexa Smart Oven is a convection oven, microwave, air fryer, and food warmer that you can control using Alexa. It has a built-in temperature probe, and will use Alexa to let you know when your food is ready. You can even use the Alexa app on your phone to scan a barcode on your food, and the Smart Oven will cook your food automatically.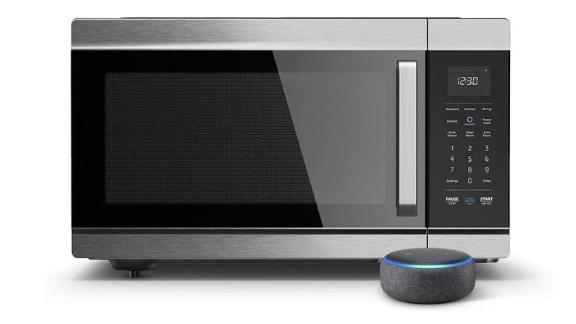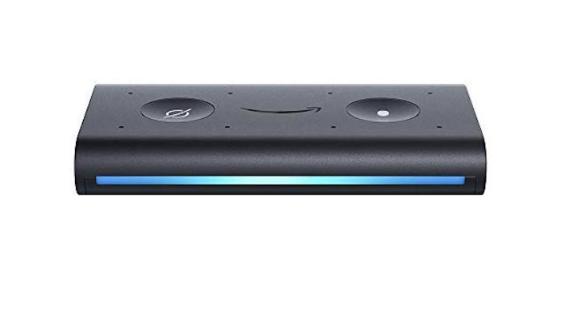 Nebula Sound Bar, Fire TV Edition ($229.99; amazon.com)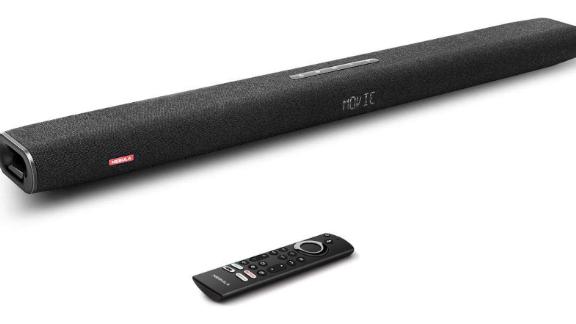 Fire TV Cube, 2nd Gen ($119.99; amazon.com)
Note: The prices above reflect the retailer's listed prices at the time of publication.