(CNN) —
Another console-maker from the 16-bit era of video games is trying to tap into the nostalgia market.
Sega is making a return to stores on Thursday with a mini Genesis console based on the original system. Sega Genesis launched in October 1988 in Japan and a year later in North America.
The company, which has focused on developing and licensing games in recent years, is also releasing some classic titles for the mini console, including "Street Fighter II: Special Champion Edition," "Sonic the Hedgehog," "World of Illusion Starring Mickey Mouse and Donald Duck" and "Castlevania: Bloodlines," which was recently adapted into a Netflix series. Other titles are more obscure, dating back to releases from the late 80s.
The mini costs $79.99 and is about 55% the size of the original. It ships with 42 games pre-installed and two simple controllers. It can plug directly into a TV and the controllers plug in via USB. The electronic music and 16-bit graphics feel very much from the console's original era.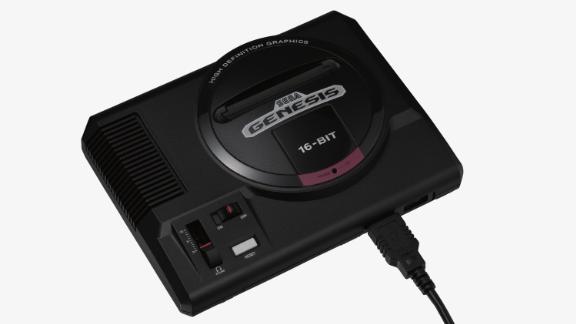 Sega
Recently, console makers including Sony and Nintendo have sold limited edition versions of vintage consoles, at a fraction of the cost of the originals. And they've proven to be pretty popular.
"The retro gaming market is definitely a niche market," said Ed Barton, chief analyst at research firm Ovum and previously a games industry analyst. "If you're of a certain age, you might remember them and this might be the easiest way to play games today."
These types of d