(CNN) —
The country is abuzz about the prospect of impeaching a powerful figure who got his ultra-influential job under a cloud of controversy.
No, not President Donald Trump (this time). I'm talking about Supreme Court Justice Brett Kavanaugh.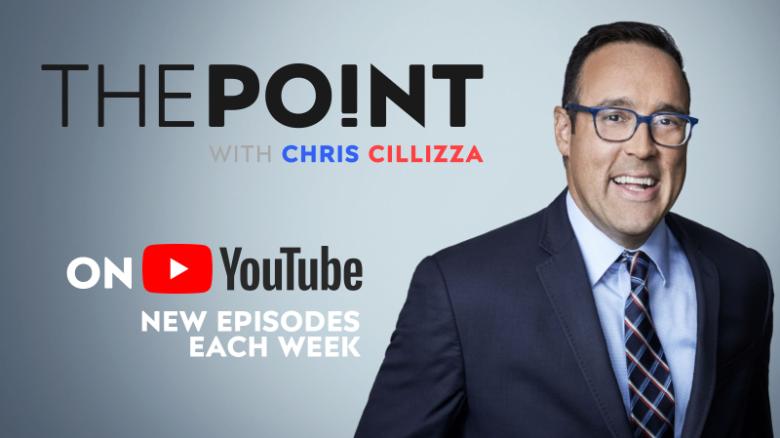 Kavanaugh made it to the nation's highest court in October 2018 after a nomination process that was dominated by allegations that he had sexually assaulted women in both high school and college (allegations that he denied).
The confirmation hearings – highlighted by the emotional testimony of Christine Blasey Ford, who said Kavanaugh had assaulted her at a party in high school – became a cultural touchstone. It sparked a broader conversation amid the "Me Too" movement about whether allegations like these had some sort of cultural statute of limitations, about the reliability of memory and of what we owe accusers – and the accused. It dominated the news for weeks. It even became the stuff of parody, with Matt Damon playing Kavanaugh during a particularly memorable skit on "Saturday Night Live."
But then, the story – mostly – went away, as Kavanaugh got confirmed and disappeared behind the curtain of the Supreme Court. However, a new book by two New York Times reporters, which includes new allegations about Kavanaugh's behavior in college, has re-started the debate of how he got onto the Court in the first place and whether he should stay there.
The new Kavanaugh book – "The Education of Brett Kavanaugh" – revisits one of the claims and contains a former male classmate's new allegation which the authors say was corroborated by two sources, and reporting that suggests the FBI didn't interview potential witnesses during its examination of the allegations.
In the blink of an eye, Kavanaugh became a political football again. Trump sent a flurry of tweets defending Kavanaugh, including this one:
"Brett Kavanaugh should start suing people for libel, or the Justice Department should come to his rescue. The lies being told about him are unbelievable. False Accusations without recrimination. When does it stop? They are trying to influence his opinions. Can't let that happen!"
(Sidebar: In the original tweet, Trump spelled "libel" l-i-a-b-l-e which is, of course, liable. Totally fine! Very normal!)
At least five of Trump's potential Democratic rivals – Elizabeth Warren, Bernie Sanders, Kamala Harris, Beto O'Rourke and Pete Buttigieg – quickly called for Kavanaugh to be impeached.
Which got me to wondering: How do you impeach a Supreme Court justice? And might it, you know, actually happen?
The first question is easier to answer than the second. So let's tackle that one first.
Impeaching a Supreme Court justice it turns out, is a lot like impeaching a president.
So an impeachment effort would start in the House, where a majority could approve of articles of impeachment against Kavanaugh. (The charges would likely deal with allegations made by some Democrats that he lied about his conduct in high school and college under oath during his Senate confirmation hearing.)
If the House passed impeachment, a trial would then be held in the Senate. In order to remove Kavanaugh, two-thirds of the Senate would have to vote to convict him.
It's probably worth noting here that a sitting Supreme Court justice has never actually been removed from office by Congress. Samuel Chase came close in 1805, when he was impeached by the House but acquitted by the Senate. (The charge against Chase? That he was too partisan!! Man, was the 19th Century quaint!)
Just because no Supreme Court justice has ever been impeached and removed from the bench doesn't mean people haven't been trying to do just that for years. There have been calls for impeachment charges to be brought against, among others Justice Clarence Thomas, Chief Justice John G. Roberts Jr. and Justice Sonia Sotomayor. And as Washington Post Supreme Court reporter Robert Barnes notes, there were billboards across the south during the 1950s calling for the impeachment of Justice Earl Warren following several rulings on desegregation.
In short: We've been here before. And for all of the sound and fury, even Samuel Chase served six more years on the country's highest court after being acquitted by the Senate.
That history, plus our current political reality, make it very, very unlikely that Kavanaugh is going to be kicked off the Court.
Why? Even if the Democratic-controlled House managed to impeach Kavanaugh – and that is no sure thing – there is almost no chance that the Senate would convict him. Republicans hold 53 Senate seats, which means that 20 of them would need to vote along with Democrats in order for Kavanaugh to be removed. Short of some hugely damning – and indisputably true – new facts about Kavanaugh's past, it's impossible to see such a thing happening.
All of which means that no matter how many books get written about Kavanaugh's past, his future is almost certainly on the Supreme Court.