(CNN) —
Freshmen House members Alexandria Ocasio-Cortez and Dan Crenshaw recently sparred over the merits of the Electoral College. Ocasio-Cortez claimed the Electoral College was "electoral affirmative action" for some voters (those in less populated states) over others (those in more populated states). Crenshaw countered abolishing the Electoral College would mean that "politicians will only campaign in (and listen to) urban areas. That is not representative democracy."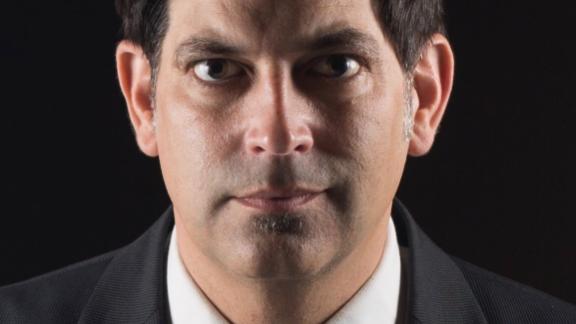 As it stands now most of the country, both rural and urban, goes ignored during presidential campaigns as candidates compete for victory in the Electoral College. FairVote, a nonpartisan organization dedicated to electoral reforms, tracked public campaigning in the 2016 election and found that apart from private fundraisers or studio appearances, the major parties focused solely on those states that were deemed as competitive.
For instance, after the two major party conventions concluded, 94% of all public campaigning took place in 12 states, and 70% took place in just six states. No major party candidate held a rally, gave a speech or held a public event in any state with only three electoral votes.
The same is true for many of the most highly populated states. FairVote's analysis found that Donald Trump and Mike Pence failed to campaign in more than half of the 50 states, while Hillary Clinton and Tim Kaine failed to campaign in nearly three-quarters of the states in the union.
Crenshaw's home state of Texas is among those states that have largely been neglected in presidential campaigns. This is likely to change in 2020 — and that's bad news for Republicans. Recent polls suggest that Texas may be growing more purple as we head toward the 2020 presidential election.
One poll in Texas has Donald Trump losing to three of the Democratic aspirants and within the margin of error against several others. Another poll finds similar results, with Texas voters preferring four Democrats over Trump in a head-to-head match-up. Notably, five sitting Texas Republicans announced their retirements from Congress rather than run again in 2020.
Turning Texas blue remains a tall order for Democrats. Still, as Democrats become more competitive there, the Trump campaign will have to devote precious resources to a state that has been solidly red for decades. Changing demographics suggest that Democrats will continue to become much more competitive in the state in future elections.
If – or perhaps when – Texas becomes a bona fide swing state, it may be Republicans, rather than Democrats, who start calling for the abolition of the Electoral College. The state holds the second-largest bounty of electoral votes (38), trailing only California (55). If Democrats were to hold all the states they won in 2016 and take Texas too, they could win the Electoral College with exactly 270 electoral votes and still lose Ohio, Pennsylvania, Florida, Michigan, Arizona and Wisconsin. Of course, if the Democrats were to win Texas, it is likely they would fare well in those swing states as well.
As Democrats have done well in highly populated states, the winner-take-all method to award electoral votes continues to produce large benefits for them. California, New York, Illinois, Texas and Florida alone account for 171 electoral votes. The addition of six more reliably Democratic states (Massachusetts, Connecticut, Maryland, New Jersey, Oregon, and Washington) total 232 electoral votes, leaving Democrats just 38 votes shy of an Electoral College majority.
Projected demographics suggest that Democrats may find success in states like New Mexico, Nevada, Virginia, Georgia and North Carolina (totaling another 55 electoral votes), which would put the party at 287 electoral votes. With Texas, then, Democrats can find multiple paths to 270 electoral votes, even if they win just 16 states and don't carry traditional swing states like Ohio, Pennsylvania, Michigan and the newly anointed swing state of Wisconsin.
Suddenly then, Democrats might come to love the Electoral College, while Republicans may come to loathe it.
Close observers might point out that Republicans could be worse off under a national popular vote. After all, Democrats have won the popular vote in six of the last seven presidential elections but have only four Electoral College victories to show for it. Moreover, I have previously argued that Trump's likeliest path to a second term would come the same way he got his first term — by losing the popular vote, but winning in the Electoral College. These are among the reasons Democrats have devoted so much energy to overturning the Electoral College, and why Republicans have fought so hard to preserve it.
Proponents of a national popular vote contend that the vast majority of states are ignored by the current Electoral College process – including the least-populated states, whose citizens are most apt to defend the institution. Candidates largely take both the least populated states and most populated states for granted in presidential campaigns, focusing instead on a handful of swing states.
Opponents of a national popular vote lament that presidential elections would be decided by the coasts, absent the Electoral College. They also highlight the wisdom of the constitutional framers in establishing the institution, ignoring that the Electoral College of today bears little resemblance to the body crafted over two centuries ago.
While we do not know exactly how elections would unfold under a direct popular vote, it is reasonable to infer that both parties would focus on where they believe they have the most support.
It's true that Democrats would spend much more time in places like California, Illinois, New York, and Massachusetts. But it's also true that Republicans would, too. After all, Republicans have frequently won statewide office in these traditionally "blue" states.
Likewise, Republicans would continue to campaign in solidly "red" states like Wyoming, Alabama, Kansas, and Oklahoma. Yet Democrats would also likely spend time and resources in these states, as they contain large numbers of Democratic voters as well.
In short, absent the Electoral College, candidates will look to turn out the vote wherever they believe they can – whether it be in urban, rural, or suburban areas.
Research suggests that living in a battleground state increases one's likelihood of participation in an election. Campaign activity affects one's political knowledge as well as one's decision to vote. While battleground states are deluged with candidate visits and advertising dollars, so-called "blackout" states receive little to no attention.
Candidates neglect these states because their outcomes are not considered to be in doubt. As a consequence, citizens who support the minority party in these states have little incentive to vote, given the winner-take-all approach favored in most states.
Although few states are seen as truly competitive, it appears Texas might join this exclusive group in 2020. As a result, Texans are about to see a significant increase in campaign activity, and their political knowledge and participation will benefit as a result. The same cannot be said for citizens in a large majority of states.
While abolishing the Electoral College seems improbable, it is worth recalling that the closest effort to abolishing the institution, in 1969, had bipartisan support, including from Republican President Richard Nixon. At that time, 80% of Americans supported abolishing the Electoral College, and an amendment to do so passed the House 339-70, only to be killed in the Senate through a filibuster coordinated by several senators from less-populated states.
Get our free weekly newsletter
It's not as though Republicans can't compete for votes across the country. In 2004, George W. Bush earned nearly 3 million more votes than John Kerry. Yet he came extremely close to suffering the fate of his 2000 foe, Al Gore. Had just over 1 percent of Ohio voters changed their minds, Kerry would have won the election with 271 electoral votes, while losing the popular vote. And if that had happened, it is likely we would have seen a major push from Republicans to alter the Electoral College.
Public opinion regarding the Electoral College has become deeply partisan. Depending on what happens in 2020, though, public opinion could change sharply. Texas may not only be important to winning the presidency in 2020; it could provide a catalyst for changing, or eliminating, the Electoral College.
If Republicans were to lose in Texas, we might see a "Texit" of sorts among some in the GOP to abandon the Electoral College in favor of a popular vote. To paraphrase George Washington Plunkitt: If the parties see an opportunity, they will take it.