(CNN) —
Joe Biden was as good at Thursday night's debate as he's been in the entire campaign and perhaps close to as good as he could be.
In some scenarios of how the 2020 election breaks, such a solid but unspectacular showing could be enough for the former vice president to win the Democratic nomination and maybe even the White House.
After a summer marked by occasional gaffes suggested he might be a decade past his best, Biden personified one of his most winning characteristics – resilience – in steadying his front-running campaign. His performance in Houston is likely to quell fears that his third presidential bid could stall at any minute like his previous campaigns and leave questions about his deepest liabilities for another day. It keeps his core claim intact that he is the most electable Democrat in a fierce race with President Donald Trump
It helped that one of his rivals, former Housing and Urban Development Secretary Julián Castro defused the age question with a crude suggestion that Biden had memory problems that even appeared to make other candidates on stage blanch.
And since the night lacked a standout showing by Sen. Elizabeth Warren, who has been rising in the polls and media buzz, or anyone else on stage, the debate may therefore freeze the race in place with Biden as a clear but not prohibitive front-runner.
After appearing off his game in previous debates, Biden was sharper, traded jabs more easily with other candidates, and was stronger on policy – his own and the weaknesses in the platforms of his foes for the nomination – than ever before.
He made his strongest tilt yet at animating a center left argument for Democrats – one that puts him at odds with the noisiest and most progressive elements of his party.
And he began to tease out the ideological debate with Warren and Vermont Sen. Bernie Sanders that could define this race. His message was that big aspirations on issues like health care are great – but ultimately mean nothing without a plan to get them enacted in what is likely to be an unresponsive Congress.
Biden shows his liabilities as well
But Biden was far from perfect.
In one almost impossible-to-follow interaction, he came across as rambling and out of touch when he was asked about his past attitudes to historic racial discrimination.
He appeared to suggest that some African-Americans are poor parents, made a reference to technology that has been obsolete for years and then made an odd diversion to speak about Venezuela.
"We bring social workers into homes and parents to help them deal with how to raise their children," Biden said.
"It's not want they don't want to help. They don't – they don't know quite what to do. Play the radio, make sure the television – excuse me, make sure you have the record player on at night, the – the – make sure that kids hear words."
Castro, who was up next up, quipped: "Thank you very much. Well … that's quite a lot."
Biden was unable to make an overarching argument for why Trump should be blocked from a second White House term. That's odd since his entire campaign is premised on the idea that the President is an assault on basic American values.
It was left to California Sen. Kamala Harris to pick up that theme and Biden might regret giving her an opening.
While he was more nimble on his feet, Biden still sometimes began a sentence as if he often didn't know where it ended.
Occasionally, he inadvertently stressed his age – one of his campaign's biggest challenges given the taxing nature of the presidency and the potency of the youth vote in his party. For instance he opened the debate talking about President John Kennedy's moonshot. JFK is a legend for Democrats – but also a figure from the mists of time for young activists who unlike Biden did not come of age in the era of Camelot.
Biden's explanation of his original support for the Iraq war was meanwhile confusing and mixed in a meandering argument about Afghanistan. Foreign policy is supposed to be his strength.
And Biden's repeated invoking of the presidency of Barack Obama – who has become a talismanic figure in his party – is beginning to look more like a crutch than a strong political point.
Biden is no longer the wisecracking, vibrant politician that he was in the 2008 Democratic race, where he was a sparkling debater who fell at the first hurdle in Iowa. The years since have been grueling for him, politically and especially personally.
But he is still there, unbowed and decent, and that may be an asset in a bitter political era when such qualities seem quaint.
Candidates offer Democrats an ideological choice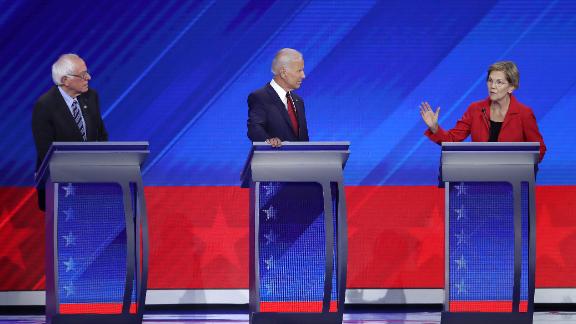 Now playing
01:58
Biden, Sanders and Warren clash over health care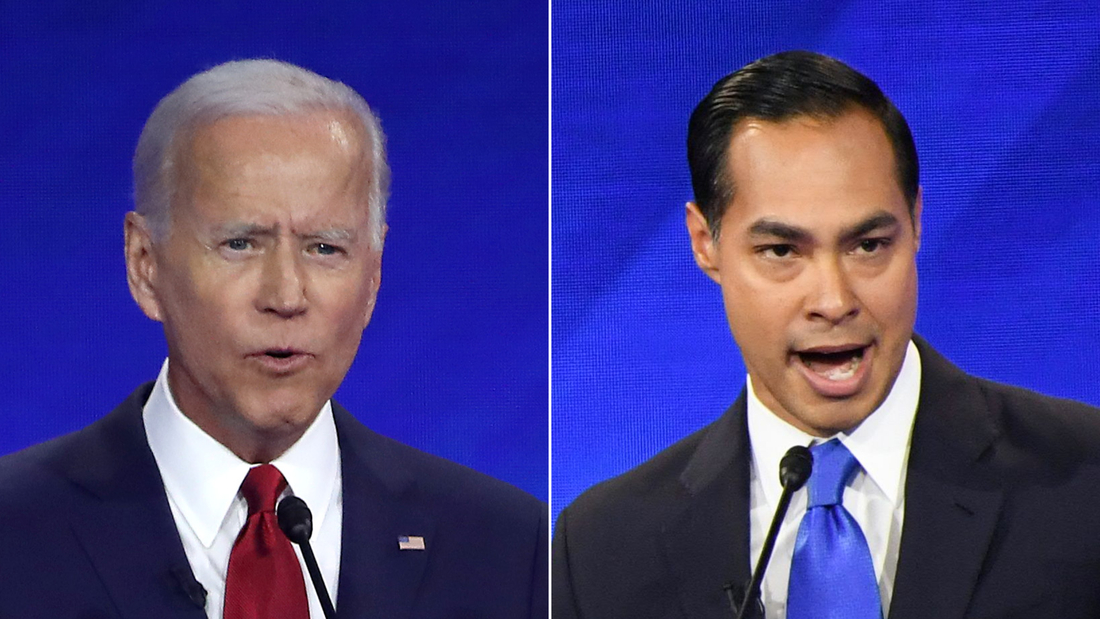 Now playing
01:19
Julián Castro takes jab at Joe Biden's memory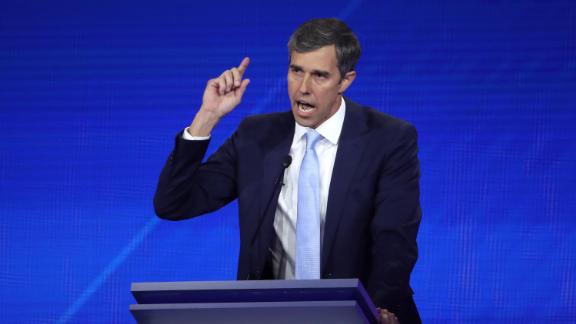 Now playing
00:46
Beto O'Rourke: 'Hell yes' we'll take your AR-15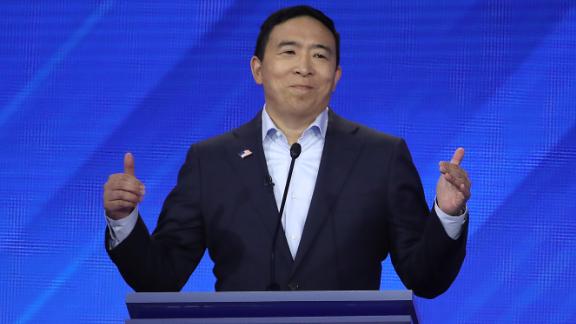 Now playing
00:56
Andrew Yang made a big announcement at the debate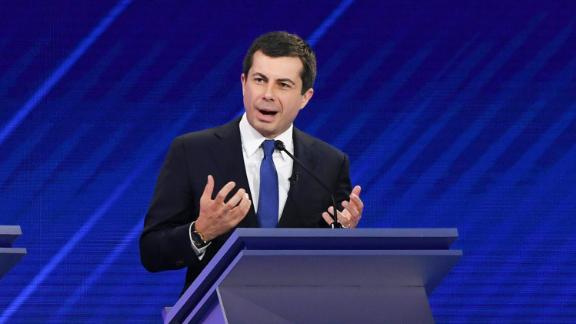 Now playing
02:08
Buttigieg: Presidential debates are becoming unwatchable
Now playing
02:25
Biden invokes son Beau in fiery health care response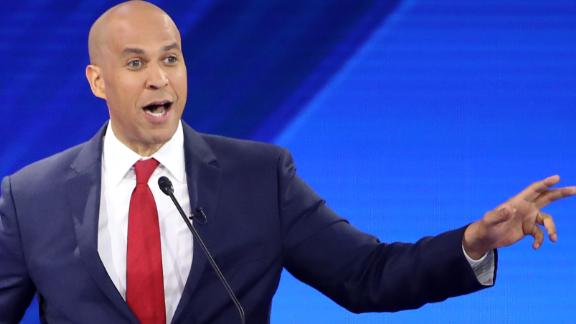 Now playing
01:04
Booker asked if Biden is too old to be president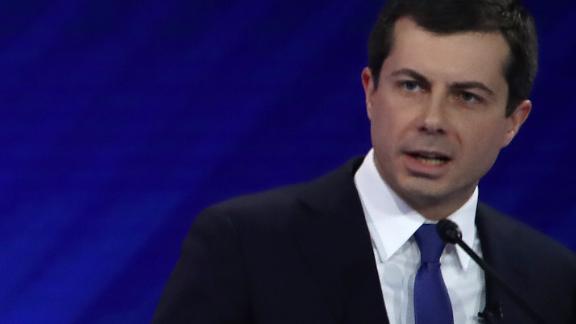 Now playing
02:46
Pete Buttigieg reflects on coming out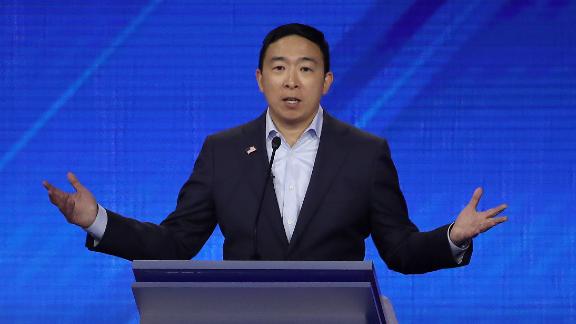 Now playing
02:28
Late night hosts tee off on Yang's debate giveaway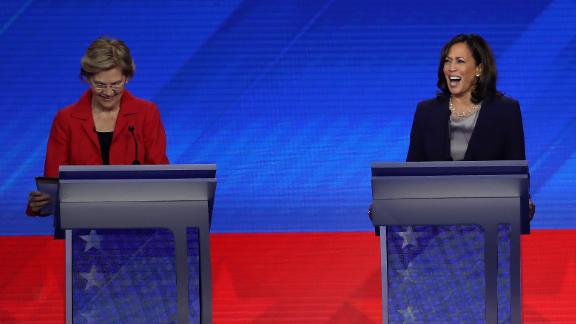 Now playing
01:39
Funniest one-liners from the ABC Democratic debate
Much of the 2020 campaign is beyond Biden's control, so all he can do is put forward the best version of himself.