Editor's Note: Katie Mehnert is CEO of Pink Petro and Experience Energy. The opinions expressed in this commentary are her own.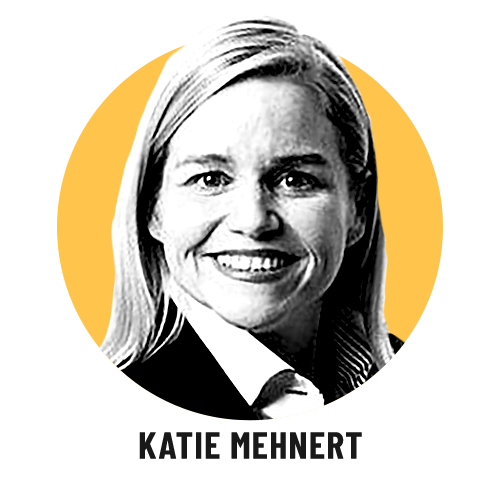 Two years ago, in a column for The Dallas Morning News, T. Boone Pickens wrote, "At my age, I'm not as concerned with being right about the future as I am with making it better."
And that he certainly did. The pioneering oil tycoon died this week at the age of 91, and his push for change will live on.
At a time that America is more divided than ever, Pickens' death serves as a reminder that visionaries can blaze new paths and help build new industries by finding ground with people despite political disagreements.
They can also be open-minded and take risks to do the right thing. Pickens, after all, made his fortune from oil, but then became what Fortune described as "proselytizer for natural gas and wind." Even if it meant losing money in his early wind power investments and dropping off the Forbes list of billionaires, he was a maverick until the end. "It has been one hell of a rollercoaster ride," he said of his career in a LinkedIn post last year.
Pickens was a genuinely independent thinker. His business decisions and commitments were not owned by a political party, nor subject to the whims of any party platform. It's true that he long supported Republican presidential candidates — including George W. Bush, Jeb Bush, Carly Fiorina and most recently (though reluctantly) Donald Trump — but he had no qualms about calling out presidents of both parties for failing to adequately advance America's energy interests.
He did so at a particularly memorable event in 2009, when he became the first prominent Republican to address the Progressive Forum, an organization in Houston that its president Randall R. Morton described as "America's only civic speaker organization expressly dedicated to progressive values."
In introducing Pickens, Morton praised him for doing a "terrific job of focusing Washington and the nation on renewable energy… Because of T. Boone Pickens, Americans of every stripe are now talking about business models for renewable energy that may leave all of our children with a world that is more prosperous and sustainable."
Pickens then took to the stage and, in his typical blunt, no-holds-barred style, lambasted presidents and lawmakers from both parties for not doing more to increase the nation's renewable energy use and wean off foreign oil. "We've gone 40 years in this country with no plan. And we truly do look like a fool with no plan," Pickens lamented, adding, "This has nothing to do with politics — nothing, zero… This is Americans with a problem, Americans working together to solve a problem."
He also said that during the 2008 election cycle when he launched his own plan to create America's energy independence, he heard from and met with both John McCain and Barack Obama.
More Perspectives on Management & Leadership
While this kind of reaching across the aisle may have already been unusual in the country's polarized political climate even 10 years ago, it was not unusual for Pickens.
In fact, in 2009, he joined some of the nation's leading Democrats for an energy summit at the Newseum in Washington. The assembled group included House Speaker Nancy Pelosi; former president Bill Clinton; former senator Harry Reid; and one of the nation's most outspoken environmentalists, former vice president Al Gore.
Perhaps most striking, he said he worked with former senator John Kerry on energy issues several years after he backed the notorious "Swift Boat" political ads that challenged Kerry's decorated military service. The ads helped doom Kerry's 2004 presidential campaign and helped give then-president George W. Bush a second term.
Pickens was a force to be reckoned with. In helping build the energy sector into the behemoth it is today, he embodied a spirit of hard work, achievement and openness to new ideas that anyone can learn from. He called on others to do the same — even pushing Trump to work with Mexico and Canada to create an energy alliance, and to embrace wind energy. (Trump did not heed the call, and in fact has falsely insisted that wind turbines cause cancer.)
It's up to leaders in the energy sector today to take Pickens' efforts to the next level and bring about the kinds of changes we need — especially a diverse, inclusive workforce that will bring all sorts of new innovations and vastly speed up our transition into cleaner energies.
Here's hoping that all of today's leaders, in business and politics, will learn from his example.