As a college student transitioning from home life to dorm life, Steven Van Alen was jolted by a harsh reality of campus living – the notoriously uncomfortable mattress.
"Students usually have no choice but to sleep on thin, sometimes used mattresses that are provided in their dorm rooms by the university," said Van Alen. He experienced it firsthand while staying in a dorm at California State University, Northridge, in 2016.
"I watched my friends, classmates and myself suffer from lack of sleep due to substandard sleeping solutions," he said. "Since you can't really easily change the mattress, an easy solution was a mattress topper. That's when Sleepyhead was born."
Mattress toppers already existed, but none that exclusively catered to students living on a college campus. So Van Alen launched Sleepyhead in March 2018, with the goal of making icky dorm room bedding a little more tolerable and hygienic.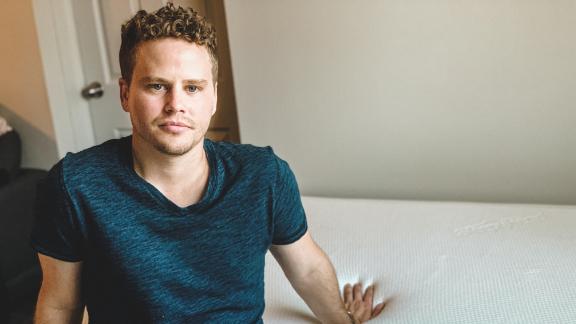 Sleepyhead Inc.
In its first year, the company has already scored a partnership with Dormify, an online dorm decor retailer, and landed a contract to sell toppers to students across 900 universities nationwide.
Sleepyhead turned a profit last year, Van Alen said. He expects the company to pull in $600,000 in sales this year and cross the $1 million revenue mark in 2020.
He has also established Sleepyhead as a benefit corporation, or a hybrid between a corporation and a nonprofit. For every 10 toppers sold, the business donates one topper to nonprofits that work with the homeless. Van Alen was inspired by his sister, who was homeless and pregnant as a college student, he said.
A serial entrepreneur
By the time he started Sleepyhead, Van Alen was no stranger to entrepreneurship.
He grew up in California's Central Valley region and moved to Los Angeles when he was 18 to attend Santa Monica College. But he dropped out of