(CNN) —
Donald Trump spent most of the 2016 campaign railing against the Clinton dynasty, casting the idea of a husband and wife both serving as president as exactly what was wrong with America's politics.
Which is why what Trump campaign manager Brad Parscale said over the weekend in California was more than a little odd:
"The Trumps will be a dynasty that will last for decades, propelling the Republican Party into a new party. One that will adapt to changing cultures. One must continue to adapt while keeping the conservative values that we believe in."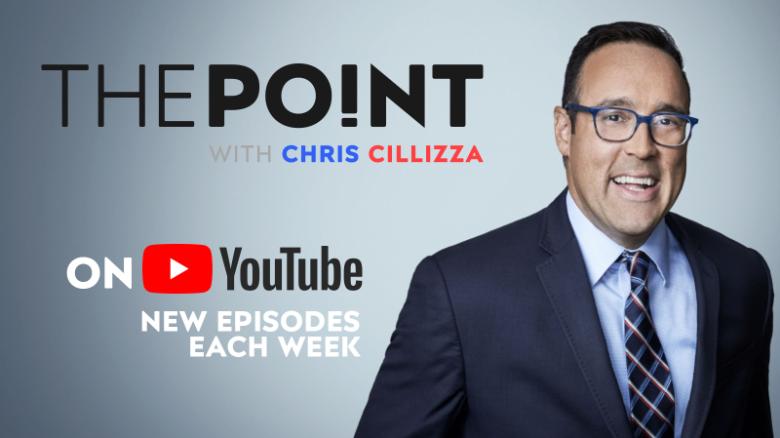 A dynasty, you say? For decades, you say?
The honest truth is that Parscale isn't saying anything that Trump himself a) doesn't think and b) hasn't said in the past.
"So nice, everyone wants Ivanka Trump to be the new United Nations Ambassador," tweeted Trump of his eldest daughter in October 2018. "She would be incredible, but I can already hear the chants of nepotism! We have great people that want the job."
"If she ever wanted to run for president," Trump told The Atlantic earlier this year. "I think she'd be very, very hard to beat." Added Trump of Ivanka:
"She's got a great calmness. … I've seen her under tremendous stress and pressure. She reacts very well – that's usually a genetic thing, but it's one of those things, nevertheless. She's got a tremendous presence when she walks into the room."
Heck, even Trump's kids themselves sometimes openly consider their own political futures.
"I definitely enjoy the fight," Donald Trump Jr., the President's eldest son, told Bloomberg in March. "I definitely like being out there, and I love being able to see the impact and the difference that it makes on these people's lives that I get to see all over the country."
And Don Jr., who is currently co-running the family business with his brother, Eric, has become a hot commodity on the Republican fundraising circuit; he's scheduled to do a series of appearances and fundraisers for the likes of Sen. Lindsey Graham (South Carolina), John Cornyn (Texas) and Thom Tillis (North Carolina).
Never Trumper Rick Wilson even wrote an op-ed in the Daily Beast earlier this month suggesting that Don Jr. is going to run for president in 2024(!).
According to the Atlantic's McKay Coppins, the issue may not be whether any other Trumps run for office, but who gets to run first. Writes Coppins:
"The president and his children – who declined to be interviewed for this story – have labored to project an image of unity. But over the past several months, I spoke with dozens of people close to the Trumps, including friends, former employees, White House officials, and campaign aides. The succession battle they described is marked by old grievances, petty rivalries – and deceptively high stakes."
All of this was, and is, utterly predictable. Trump views himself and his offspring as not only unique but better than the average (or, really, any) person.
"Well I think I was born with the drive for success because I have a certain gene," Trump told CNN back in 2010. "I'm a gene believer. … Hey, when you connect two racehorses you get usually end up with a fast horse. … I had a good gene pool from the standpoint of that, so I was pretty much driven."
Trump's belief in the innate superiority of himself and his family is also hugely hypocritical given that he ran for president as the voice of the everyman – against the so-called "elites" who had ruled politics, in both parties, for decades.
Trump's victory over Jeb Bush in the 2016 primaries was, at least in part, rooted in the Republican electorate's rejection of the idea that three presidents should come from the same family. And his victory over Clinton in the general election was premised on that same turning away from family dynasties.
But the truth is – and always has been – that Trump doesn't like other peoples' family dynasties, but is totally cool with his own.
It's example number ~3,287 of Trump's belief that the rules and standards he expects of other people are not the same rules and standards he and his family have to adhere to. They're Trumps, after all.