CNN hosted its first climate crisis town hall in New York – and yes, it was an environmentalist's dream. Ten Democratic presidential hopefuls, seven hours and one stage. Many candidates have unveiled policy plans to address the threat posed by the warming planet. President Trump has said he does not believe the government reports. So, put the science jargon aside. This is an emergency that affects us all. And we've highlighted the must-see video moments.
First things first, President Trump
Pete Buttigieg: I would ask Trump to step aside
As 2020 quickly approaches, all eyes are on the current President. CNN's climate town hall was no exception. Many Democratic hopefuls took jabs at Donald Trump, including Mayor Pete Buttigieg who asked for the President to step aside so that real work could be done about the crisis. Minnesota Sen. Amy Klobuchar also mentioned Trump, poking fun at his lack of action.
Back to the basics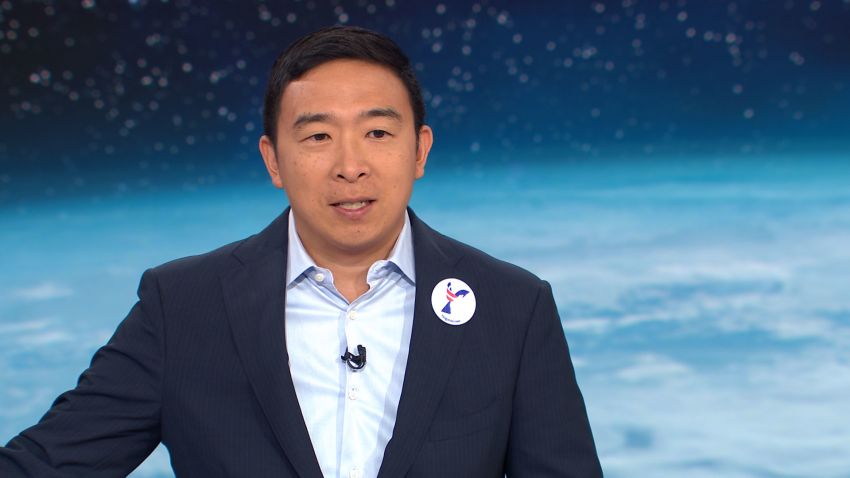 Yang: You know what's expensive? Poisoning our kids
Businessman Andrew Yang continues to make headlines for his radical ideas, most notably his call to allocate $1,000 a month to every American. Sounds nice, huh? But even he comes back to basic human rights like access to clean drinking water. Yang and California Sen. Kamala Harris shared personal stories about how our immediate actions will permanently affect the little ones in our lives.
Just for the record
Student calls out Julian Castro's record on fracking
Each candidate has unveiled plans to combat the future of the climate emergency. But, no one can erase the past. A high school student pressed Julian Castro about his previous stance on fracking while he was the mayor of San Antonio. Castro wasn't the only presidential hopeful asked challenging questions. Beto O'Rourke responded to an audience member's cry for federal assistance in Puerto Rico.
Hey, hey look over here
Warren: This is what fossil fuel wants us talking about
Progressive Elizabeth Warren has never been one to back away from a fight. During the town hall, she called out the fossil fuel industry for trying to distract the American people. Concerned about hamburgers, straws or light bulbs? Warren says those aren't the issue. Her longtime friend and colleague Vermont Sen. Bernie Sanders also laughed off questions about energy-saving light bulbs.
Everybody do their share
Joe Biden: We can take millions of vehicles off the road
Frontrunner Joe Biden raised eyebrows when he spoke about taking millions of vehicles off the road. He envisions mass transit and the rail system being the gateway to a successful future. Biden says his plan has to be cost efficient though, comparable to utilizing an automobile. New Jersey Sen. Cory Booker focused on the importance of eduction, relying on science to avoid historical missteps.