Hong Kong leader Carrie Lam announced Wednesday that she will finally withdraw the loathed extradition bill that kick-started three months of violent protests. The move was greeted not with the relief or happiness she might have hoped for, but with frustration and anger that the compromise had taken so long.
Few expect the unrest to stop anytime soon. The government may hope to outflank the protest movement by painting them as unwilling to accept compromise, but even some of Lam's allies have publicly said that the withdrawal was too little, too late.
Hong Kong protesters' 5 demands
Fully withdraw the extradition bill
Set up an independent inquiry to probe police brutality
Withdraw the characterization of protests as "riots"
Release those arrested at protests
Implement universal suffrage in Hong Kong
Lam has walked right up to the line of an effective solution and stopped just short, just as she did in June when she suspended the bill instead of withdrawing it.
Had she announced an independent investigation into allegations of police brutality – thus fulfilling the two most important of the protests' five demands – she might have taken the wind out of the movement. Instead, she continues to insist the matter be handled by the Independent Police Complaints Council (IPCC), which despite its name has been criticized as stacked with government loyalists and lacks the confidence of protesters.
Speaking Wednesday, Michael Tien, a moderate pro-Beijing lawmaker, urged the government to set up an independent inquiry, which was "absolutely necessary to quell the conflicts and for Hong Kong to heal."
"I absolutely believe an independent inquiry is of utmost importance," he said. "The withdrawal of the bill … may be too late because this movement has become more than the bill."
Starry Lee, leader of the largest pro-Beijing party, said of Lam's withdrawal: "We think it's late, but it's important for someone to take the first step. Whether this will stop the movement, it depends on the society."
Anthony Kwan/Getty Images AsiaPac/Getty Images
Too little, too late?
For weeks, the government has been insisting – as protests became more and more violent and the city's economy stumbled – that the suspension of the bill in June was as good as withdrawal, that it was dead and done and protesters should take the concession and go home.
Now, in week 13, protesters have shown skepticism of her decision now to withdraw the bill "to fully allay public concerns." While their demands have expanded over the course of this summer of discontent, withdrawal has always been their number one appeal.
"If Carrie Lam had withdrawn the bill two months ago, it would have been a quick fix," one protester said at a press conference following Lam's announcement.
"We have one demand down and four to go. We won't settle for less."
Pro-government lawmakers and members of Lam's cabinet have long said they supported withdrawing the bill. If as some reports have suggested, Lam genuinely changed her view after meetings with various youth and business groups demonstrated how much public opinion was in favor of withdrawal, then this only reinforces a perception of her as out of touch.
Online, some protesters joked that Lam was always late, comparing her to a shoddy internet browser that takes forever to load a page. Others saw something more sinister in the decision, saying it was an attempt to buy time or a few weeks of peace ahead of October 1, the 70th anniversary of the founding of the People's Republic of China, a celebration Beijing will not want overshadowed by Hong Kong protests.
No one seemed willing to accept the withdrawal as a victory. Protest groups are continuing to organize student strikes, rallies and a renewed targeting of the city's airport, the focus of several recent major protests.
Fernando Cheung, a pro-democracy lawmaker, said that despite the withdrawal, Lam "is not doing her job, she is not answering the people's demands, and not in a timely manner."
He predicted the protests will continue. "I don't think anybody wants more violence" but given the situation "people are willing to risk their lives for the future of Hong Kong."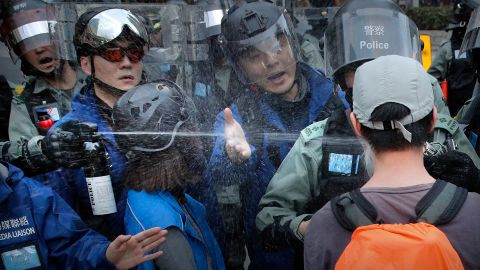 Photos: Hong Kong unrest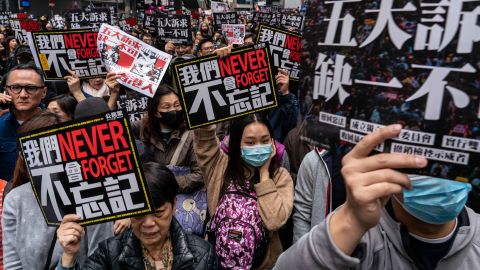 Photos: Hong Kong unrest
Photos: Hong Kong unrest
Photos: Hong Kong unrest
Photos: Hong Kong unrest
Photos: Hong Kong unrest
Photos: Hong Kong unrest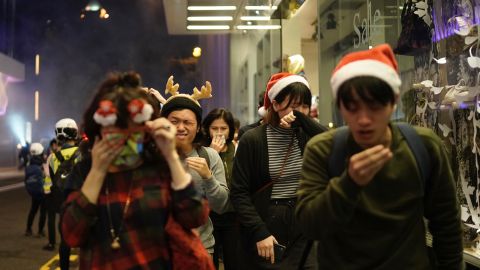 Photos: Hong Kong unrest
Photos: Hong Kong unrest
Photos: Hong Kong unrest
Photos: Hong Kong unrest
Photos: Hong Kong unrest
Photos: Hong Kong unrest
Photos: Hong Kong unrest
Photos: Hong Kong unrest
Photos: Hong Kong unrest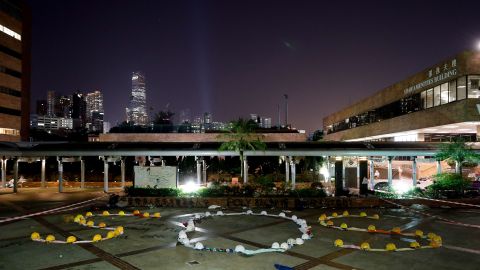 Photos: Hong Kong unrest
Photos: Hong Kong unrest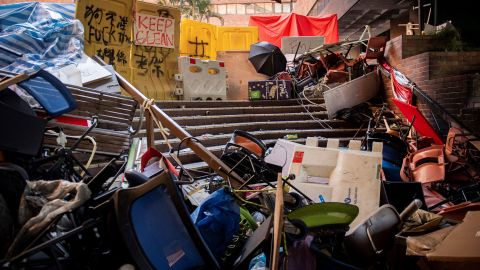 Photos: Hong Kong unrest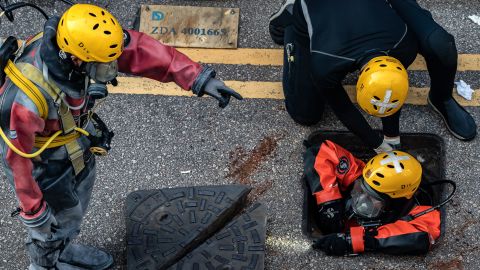 Photos: Hong Kong unrest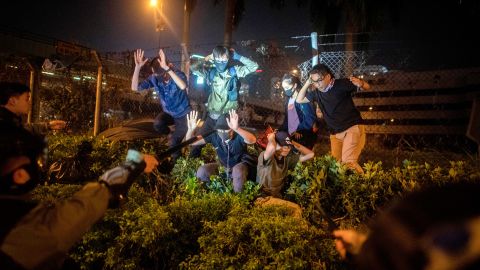 Photos: Hong Kong unrest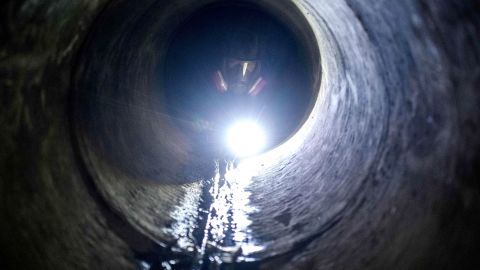 Photos: Hong Kong unrest
Photos: Hong Kong unrest
Photos: Hong Kong unrest
Photos: Hong Kong unrest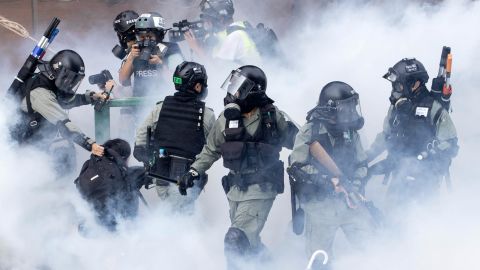 Photos: Hong Kong unrest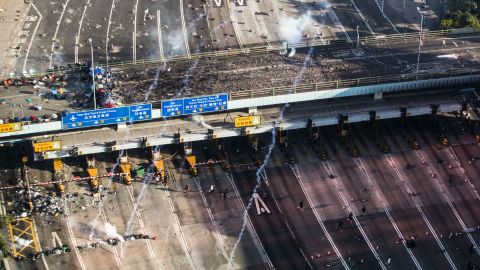 Photos: Hong Kong unrest
Photos: Hong Kong unrest
Photos: Hong Kong unrest
Photos: Hong Kong unrest
Photos: Hong Kong unrest
Photos: Hong Kong unrest
Photos: Hong Kong unrest
Photos: Hong Kong unrest
Photos: Hong Kong unrest
Photos: Hong Kong unrest
Photos: Hong Kong unrest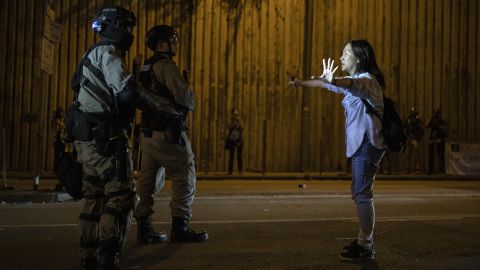 Photos: Hong Kong unrest
Photos: Hong Kong unrest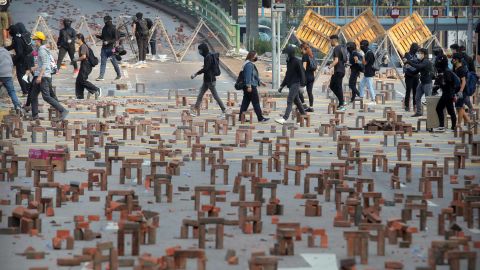 Photos: Hong Kong unrest
Photos: Hong Kong unrest
Photos: Hong Kong unrest
Photos: Hong Kong unrest
Photos: Hong Kong unrest
Photos: Hong Kong unrest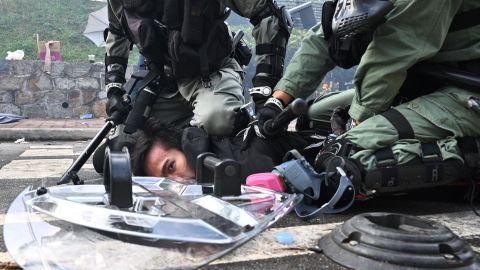 Photos: Hong Kong unrest
Photos: Hong Kong unrest
Photos: Hong Kong unrest
Photos: Hong Kong unrest
Photos: Hong Kong unrest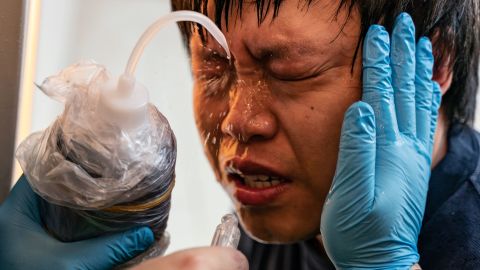 Photos: Hong Kong unrest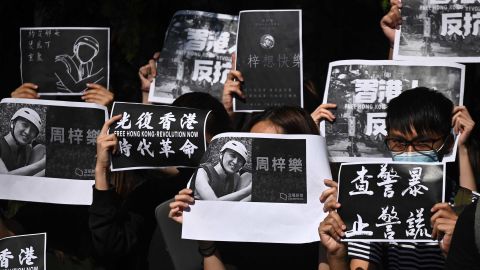 Photos: Hong Kong unrest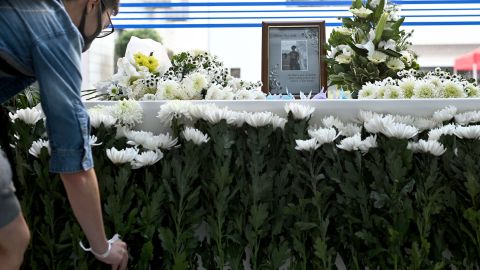 Photos: Hong Kong unrest
Photos: Hong Kong unrest
Photos: Hong Kong unrest
Photos: Hong Kong unrest
Photos: Hong Kong unrest
Photos: Hong Kong unrest
Photos: Hong Kong unrest
Photos: Hong Kong unrest
Photos: Hong Kong unrest
Photos: Hong Kong unrest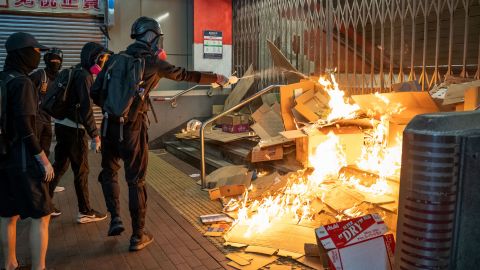 Photos: Hong Kong unrest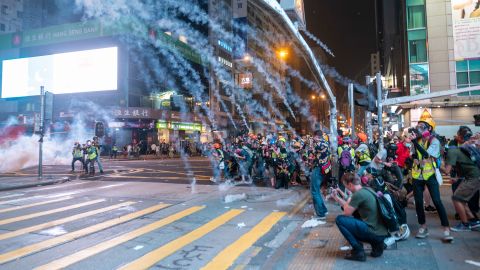 Photos: Hong Kong unrest
Photos: Hong Kong unrest
Photos: Hong Kong unrest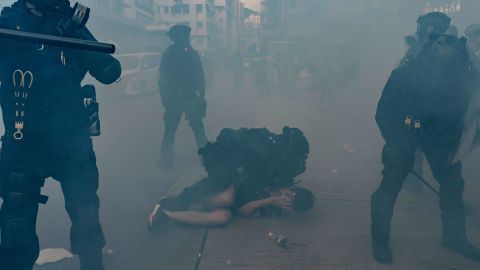 Photos: Hong Kong unrest
Photos: Hong Kong unrest
Photos: Hong Kong unrest
Photos: Hong Kong unrest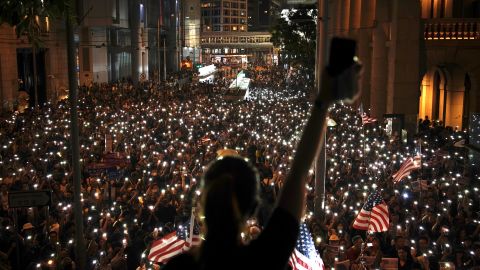 Photos: Hong Kong unrest
Photos: Hong Kong unrest
Photos: Hong Kong unrest
Photos: Hong Kong unrest
Photos: Hong Kong unrest
Photos: Hong Kong unrest
Photos: Hong Kong unrest