As anti-government unrest in Hong Kong approaches the thirteenth consecutive weekend with no sign of stopping, there are signs beleaguered officials may be mulling radical solutions — including a partial or complete internet block to cut off protesters from their key organizing platforms.
Speaking to reporters this week, the city's leader Carrie Lam appeared to leave open the possibility of using emergency powers to tackle the increasingly violent protests, after the move was suggested by pro-Beijing media.
"All laws in Hong Kong — if they can provide a legal means to stop violence and chaos — the (city's) government is responsible for looking into them," she said.
Lam is facing increasing pressure from Beijing to tackle the unrest before October 1, the 70th anniversary of the People's Republic of China, a senior pro-government lawmaker told CNN this week. While Lam has indicated a willingness to talk to protesters in an attempt to find a political solution, both opposition figures and supporters expressed frustration that she ruled out any potential compromise on the protest movement's five key demands, increasing the likelihood that talks fail.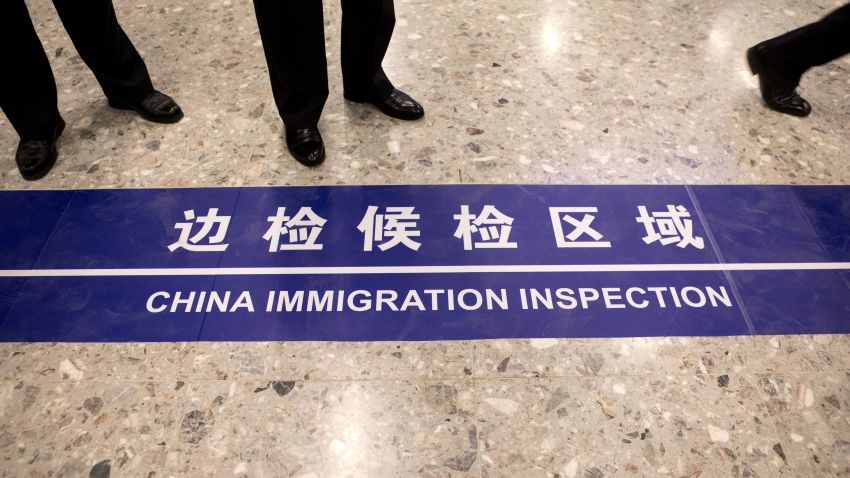 Visitors face tight security between China and Hong Kong
Emergency powers
Under the Emergency Regulations Ordinance, the chief executive has the power to bypass the city's legislature to "make any regulations whatsoever which (they) may consider desirable in the public interest" for an indefinite period.
That includes "censorship, and the control and suppression of publications, writings, maps, plans, photographs, communications and means of communication."
The colonial-era law was last used in 1967 during anti-government riots and a campaign of terrorist bombings which left 51 people dead, including 10 police officers. While the current unrest has been growing increasingly violent, no one has died as a direct result of the protests.
IT industry figures have reacted fiercely to any suggestion the government could censor or control internet access.
"Any such restrictions, however slight originally, would start the end of the open internet of Hong Kong, and would immediately and permanently deter international businesses from positing their businesses and investments in Hong Kong," the Hong Kong Internet Service Providers Association (HKISPA) said in an urgent statement Wednesday.
"Such restrictions, which would cost the society huge business opportunities and social costs, would not deter nor stop determined users from accessing their desired services. They can still access these services through numerous VPN services available on the internet, until we finally put the whole Hong Kong behind a large scale surveillance firewall."
Charles Mok, a legislator who represents the IT industry, said any internet shutdown in Hong Kong would be "truly the darkest day." Doing so would "ruin our economy, social fabrics and our core values of freedom and free flow of information," Mok added.
The Hong Kong government did not immediately respond to a request for comment about any potential plans to institute internet restrictions. Speaking at an event this week, executive councilor Bernard Chan refused to rule out using emergency powers but said that they would be used with restraint if implemented.
"I know in some countries they decide to shut down the whole internet, that's crazy, that would be so unhelpful for all the businesspeople in Hong Kong," Chan said. "I think whatever decision we make, it has to be very measured, and equitable, and lawful."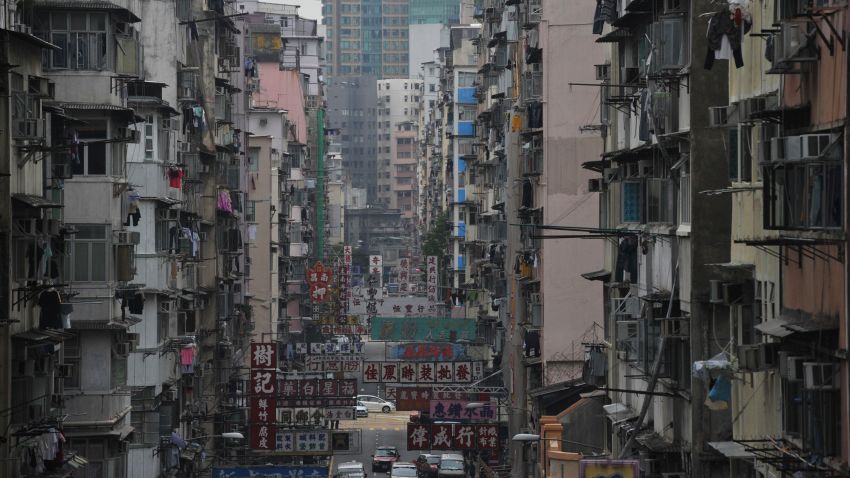 Hong Kong housing in short supply
Would it work? Probably not
Hong Kong, along with Macao, is the only part of China outside the Great Firewall, Beijing's colossal censorship and surveillance apparatus. While the most attention is paid to the Firewall's blocking of sites such as Facebook and Twitter, the number one target of censorship in China is organizing or any calls for offline mass action.
For three months now, protesters in Hong Kong have shown themselves adept at organizing online, spreading news about future demonstrations, police movements, how to stay safe and calls for reinforcements and supplies via social media and encrypted messaging apps, particularly Telegram.
In the early days of the protests, Telegram founder Pavel Durov said the app had experienced a massive distributed denial of service (DDoS) attack which originated from "IP addresses coming mostly from China." The attack "coincided in time with protests in Hong Kong," where people were coordinating on Telegram groups, Durov said.
Popular with protesters beyond Hong Kong, Telegram is blocked in multiple countries, including Durov's birthplace of Russia. A similar ban in Hong Kong would undoubtedly be disruptive, but likely not enough to severely affect protesters' ability to organize.
That's due to several factors, not least the general internet savviness of the mostly young anti-government demonstrators, who could quickly switch to other encrypted messaging apps or platforms, such as WhatsApp or Signal. As the HKISPA pointed out in its statement, this would force the government to escalate its internet censorship, including potentially blocking Facebook and other social media services to prevent people spreading news about ways to get around the restrictions.
Chan and others have made clear that any use of emergency powers would be done in a way that wouldn't affect Hong Kong's economy or status as a financial center. It's hard to imagine that the mass blocking of social media, essentially extending the Great Firewall around the city, wouldn't have a profoundly negative effect in this regard.
"The Hong Kong government can't even raise this as a possibility, it would mean the death of Hong Kong as a financial center, which depends on the free flow of capital, people and information," Antony Dapiran, a Hong Kong-based lawyer and commentator, wrote on Twitter. "If there were any risk that the government could 'switch off' internet or mobile networks, markets could not function."
The difficulty of partial blocks
Nor would the complete blocking of social media and messaging apps have the desired effect in hampering protests. Unlike a complete internet blackout, partial blocks are far more vulnerable to bypassing using virtual private networks (VPNs) and other tools.
When authorities in Sri Lanka blocked Facebook and WhatsApp following the Easter Sunday terrorist attacks this year, many people in the country used VPNs to get around them and continue to communicate. Any Hong Kongers who travel to mainland China regularly already likely have VPNs set up, and unless the internet restrictions were introduced incredibly quickly, news about how to do so would likely outpace the blocks.
Hong Kong is likely more resilient than many places to a complete internet shutdown too. During the 2014 Umbrella Movement, fears that the government would shut down mobile internet led many people to download FireChat, a messaging app which uses wireless mesh networking to communicate over bluetooth and wifi without internet access. With apps like this, each user becomes a node in the network, passing on messages via their smartphone's wireless networks to the intended recipient.
Protesters already make considerable use of the iPhone's AirDrop feature — which also functions using bluetooth and wifi — to share protest art and flyers around the city. Indeed, Hong Kong's famous population density makes it the ideal place for this type of networking.
Again and again, Hong Kong's protesters have shown themselves to be a step ahead of the authorities when it comes to organizing. There's no reason to suspect this wouldn't be true in the instance of an internet blackout.
The city's already suffering economy however, might be another story.
James Griffiths is a Senior Producer for CNN International and author of "The Great Firewall of China: How to Build and Control an Alternative Version of the Internet."