(CNN) —
Get '5 Things' in your inbox
Triple Crown winner Justify reportedly failed a drug test before the Kentucky Derby last year (which should have merited a disqualification) but was allowed to compete anyway. 
Here's what else you need to know to Get Up to Speed and Out the Door. (You can also get "5 Things You Need to Know Today" delivered to your inbox daily. Sign up here.)
1. Immigration
The rest of the soccer world might be hoping that perhaps it's seen the last of Team USA, which won its second consecutive World Cup and fourth overall yesterday in France. They'll probably be disappointed. With its comfortable 2-0 win over the Netherlands, the US Women's National Team showed that it has both the youth and experience to be a force to be reckoned with in many World Cups to come.
Zarif's attendance wasn't the only noteworthy moment of the weekend. Beijing announced new tariffs against the US on Friday, deepening the already abyssal trade war between the two countries. This clearly affected Trump, who then spent the weekend making contradictory comments about his plans for the future of the economic conflict. His mixed messages have sent international markets into a spiral of uncertainty. However, on Monday, Trump put a positive spin on his agenda and said he had received word that China's negotiators are ready to return to trade talks.
2. Vaping
Iran is no longer complying with the nuclear deal it signed with the US and five other countries in 2015. The deal was intended to keep the country from developing a nuclear weapon. Iran announced over the weekend it had started to increase uranium enrichment beyond the purity threshold it agreed to as part of the nuclear deal. Iran had agreed to keep its uranium enrichment threshold below 3.67% (enough to provide power to parts of the country, but not enough to build a nuke) in return for the lifting of economic sanctions. But President Trump pulled the US out of the deal last year and restarted economic sanctions against Iran. After learning of Iran's latest move, the President warned the country to "be careful."
3. Campaign 2020
4. Bahamas
The Air Force is trying to get a handle on a worrying increase in suicides among its members. At least 78 airmen have taken their lives this year, and three airmen have died by suicide since May at one Air Force base alone. That base, Shaw Air Force base in South Carolina, observed an extra day off on Friday as part of a branch-wide initiative to give service members more time off and more opportunities to discuss suicide and mental health. "We lose more airmen to suicide than any other single enemy, even more than combat," Chief Master Sergeant of the Air Force Kaleth Wright said in a video message earlier this month.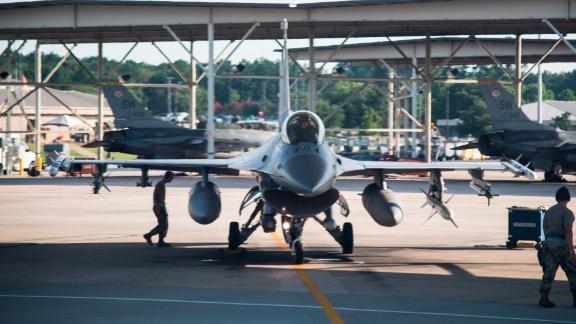 Tech. Sgt. Larry Reid Jr./Digital/1st Combat Camera Squadron
5. Tariffs
BREAKFAST BROWSE
RIP, T. Boone
If they change Spaceship Earth, we riot.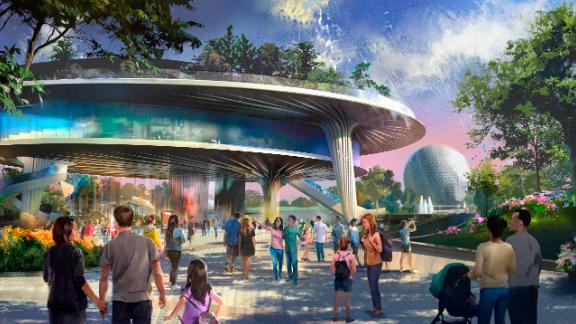 Disney
David Ortiz posts first photos since being shot in June 
Some fans are furious over the retirement of 29-year-old NFL quarterback Andrew Luck 
Apparently chronic pain, debilitating injuries and personal bodily autonomy aren't as important to some people as their fantasy football rosters.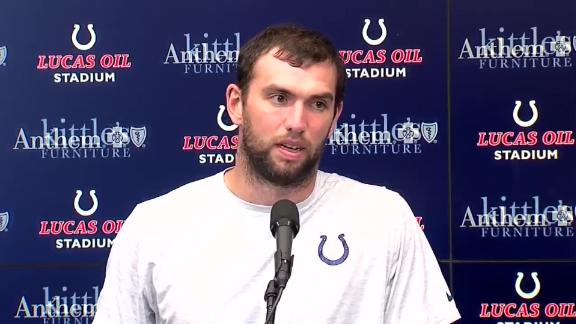 WRTV
Southwest agents held 'worst driver's license' contest during flight delay
They did it to avoid the much less fun "worst temper tantrum at the check-in desk" contest.
The Obamas release their summer playlist 
And it was required by law to include "Old Town Road."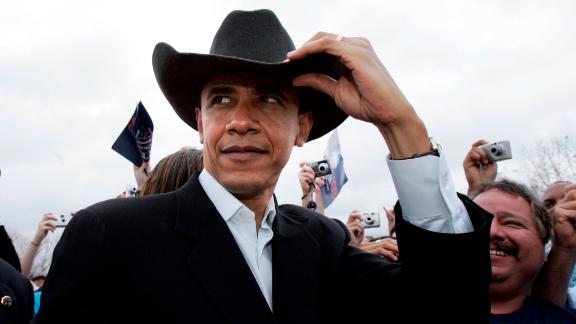 LM Otero/AP
TODAY'S QUOTE
"They were talking about … how Hollywood ladies are so silly, and especially that Renée Zellweger."
New York City Mayor and 2020 Democratic Presidential Candidate Bill de Blasio, who was asked about military suicide prevention during a CNN town hall this weekend. De Blasio's father, a decorated military hero, took his own life when de Blasio was 18 years old.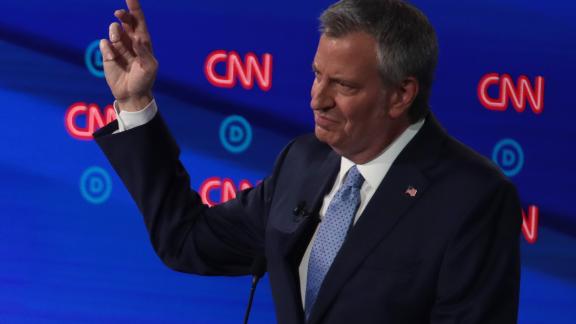 Scott Olson/Getty Images North America/Getty Images
TODAY'S NUMBER
$2.3 trillion
The number of illegally imported gun parts federal officials say they've seized from two ports in California. The parts arrived illegally from China and had a combined value of more than $378,000. The US has an arms embargo with China, established after the deadly 1989 crackdown on pro-democracy protesters in Tiananmen Square.
Debate draw
TODAY'S WEATHER
AND FINALLY
It's summer! Time to hit the beaches. But you can't do that right now if you're in Mississippi. All 21 of the state's beaches along the Gulf Coast are closed because of toxic algae. The algae, called a blue-green harmful algal bloom, can cause rashes, stomach cramps, nausea, diarrhea and vomiting, a state agency warned. The blooms occur when colonies of algae grow out of control. This particular situation was partly caused by the opening of a spillway in Louisiana which brought "excessive" freshwater to the coastline, a Mississippi newspaper reported. Algae blooms such as this are happening with increasing frequency due to climate change and increasing nutrient pollution.
These soothing rainbow art tricks will never get old. (Click here to view)