Learn more about the effects of Trump's deregulatory efforts on the CNN Special Report "A Toxic Tale: Trump's Environmental Impact," airing Friday, August 23, at 10 p.m. ET.
Rivers were choked with industrial waste and caught fire. Americans coughed on thick, blackened air.
While some may not remember what life was like before the Environmental Protection Agency's existence, it's impossible for many who experienced it firsthand to forget. Former EPA chief Christine Todd Whitman put it this way: "The country looked like a giant garbage dump."
The air quality was so poor, particularly in cities, that the young and elderly were told to stay inside. "And so, that's what spurred (people) to finally say, 'We've got to stop this,'" said Whitman, a former New Jersey governor who led the EPA under President George W. Bush.
At a time of massive change and in the midst of anti-war protests, women's movement marches and civil rights clashes, Americans came together to rally around the environment in the late 1960s.
On April 22, 1970, Sen. Gaylord Nelson of Wisconsin and other organizers held a series of environmental teach-ins and demonstrations across the country in what would become the first Earth Day. Millions of people participated, according to the EPA. Later that same year, President Richard Nixon signed the executive order to create the EPA. From the beginning, the agency's singular mission has been "to protect human health and the environment."
"Nixon at the time was not terribly driven by his love of the environment. But he knew he couldn't ignore it … the public demanded it," recalled William Ruckelshaus, the man who Nixon tapped to create the agency and serve as first EPA administrator.
Why Nixon created the Environmental Protection Agency
"He had no choice and he knew it. And he went after it. And he did a lot. The Clean Air Act passed, the Clean Water Act, all these laws, some 10 of them over the course of the decade of the 1970s," said Ruckelshaus, who also led the EPA under President Ronald Reagan from 1983 to 1985.
In the almost 50 years since the creation of the EPA, the agency's impact has been undeniable. By all accounts, the regulations put in place by the EPA have led to cleaner air, water and soil. President Donald Trump has repeatedly claimed that the United States has the cleanest air in the world. But worldwide rankings, including the annual Environmental Performance Index, show the United States ranks below other nations.
That's especially concerning given that a recent New England Journal of Medicine study found that air pollution can kill, even when it meets air quality guidelines.
"In a funny way or ironic way today, we're victims of our own success in many ways because people don't see it anymore. It's not quite as obvious that the air is dirty," said Whitman.
Today, under Trump's direction, Americans have an EPA that touts the slashing of dozens of environmental protections. In fact, a recent report found that the EPA "exceeded" its goals in cutting back regulations in the first two years of the Trump administration.
"EPA has finalized 37 deregulatory actions under President Trump, saving Americans more than $3 billion. We have 40 more actions in development that are projected to save almost $100 billion," EPA administrator Andrew Wheeler said in March.
Trump's environmental policies could lead to more premature deaths
"A strong economy is vital to maintaining a healthy environment," declared Trump during a White House gathering on environmental leadership on July 8. "We will defend the environment, but we will also defend American sovereignty, American prosperity and we will defend American jobs."
Critics of the EPA's deregulatory actions, including doctors and public health researchers, say those dollars saved come at a grave cost.
"The regulatory rollbacks that I've seen from the administration are enormously troubling," cautioned Whitman. "While they may save some parts of industry some money, they're going to cost us a lot in human health down the road."
"The EPA today is far and away the worst I've ever seen it," said Ruckelshaus. "I don't think (Trump-era EPA administrators) buy the mission of the agency. They see it as an economic generation machine and the less regulation you can have, the better off you are because goods and services don't cost as much. And therefore, people use more of them and generate more economic activity. That's not the mission of EPA."
This administration's EPA rollbacks include weaker rules on air and water quality, fuel economy for cars, pesticides and combatting the climate crisis. CNN chief medical correspondent Dr. Sanjay Gupta takes a closer look at how some of those deregulations directly impact Americans' health on an upcoming CNN Special Report "A Toxic Tale: Trump's Environmental Impact." The show airs on Friday, August 23, at 10 p.m. ET.
Former EPA administrators and senior staff reveal what's really happening at the agency.
The Wynne family of Charleston, South Carolina, explains why they believe the Trump EPA's inaction on a dangerous chemical is responsible for their son's death. After the Obama-era EPA proposed a retail and commercial ban on methylene chloride, Trump's EPA delayed it. Drew Wynne died of methylene chloride inhalation on October 14, 2017.
When the EPA finalized a retail ban on methylene chloride on March 15, 2019, EPA administrator Andrew Wheeler said, "After analyzing the health impacts and listening to affected families, EPA is taking action to stop the use of this chemical in paint removers intended for consumers." Methylene chloride continues to be available for commercial use and remains a danger for workers.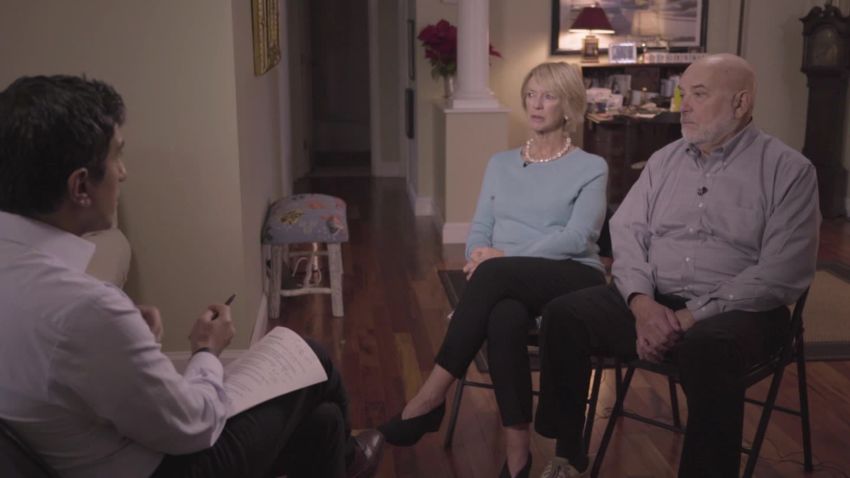 How exposure to a toxic chemical devastated this family
The documentary also examines the Affordable Clean Energy (ACE) rule which replaced the Obama-era Clean Power Plan. By the EPA's own 2018 analysis, additional pollution from Trump's ACE rule will result in up to 1,400 more premature deaths a year by 2030. A coalition of 22 states and 7 cities have filed suit to block the ACE rule.
In the face of unprecedented rollbacks at the agency designed to protect Americans' health and their environment, former EPA chiefs harken back to what prompted the EPA's creation.
"The only way that anything changes in this country is when the public decides that they want to change," said Whitman. "We're the ones who can stand up and say, damn it, this is an issue about which we care or we want you to do something."
Former EPA administrator William K. Reilly has a reminder for all Americans: "The EPA has had its ups and downs. It's had periods when it's found favor with the president, when the president ran against it or criticized it or ignored it. The country is going to have to make itself heard on this … But a lot has been allowed to happen. By no means is the situation irredeemable. The EPA can be revived. It can be restored. It can be strengthened again."