Editor's Note: Eric Young is president of the AFGE Council of Prison Locals, which represents more than 33,000 U.S. Bureau of Prison employees nationwide. This editorial reflects his personal views as a citizen and as president of the AFGE Council of Prison Locals. The opinions expressed in this commentary are his own. View more opinion at CNN.
(CNN) —
The apparent suicide of Jeffrey Epstein has put a spotlight on issues inside the Bureau of Prisons (BOP) that our union, the American Federation of Government Employee's Council of Prison Locals, has been raising for years.
The Council of Prison Locals represents more than 30,000 law enforcement professionals who work inside federal prisons. They manage about 180,000 of the worst criminals in our country, including terrorists, drug kingpins, gangsters and murderers. Correctional officer to inmate ratio is 9.3 to 1 and it can even be more depending on the security level of the prison. Prisons that depend on correctional officers to regularly work extreme overtime, or call on non-security staff to fill vacant officer posts only add to the burden of our brave correctional workers. Despite these challenges, we have kept America safe.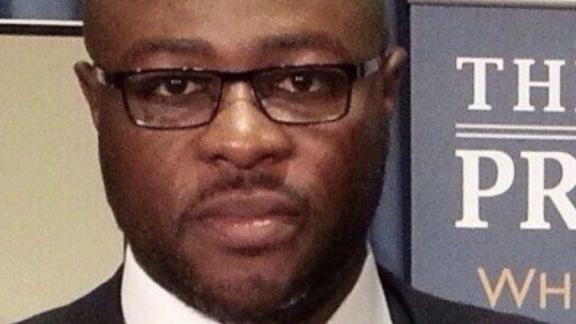 From 1990, the federal inmate population more than tripled over the course of two decades but staffing levels did not keep pace. The population has declined in recent years, due in part to the endorsement of meaningful criminal justice and sentencing reforms like the First Step Act. However, BOP continues to suffer from overcrowding and severe staff shortages at many institutions. Many facilities are plagued with contraband, such as cellphones, synthetic drugs and manufactured weapons.
In testimony before Congress last April, Attorney General William Barr acknowledged that the administration's hiring freeze contributed to the staffing shortages, noting that staffing in the BOP is an area where "we stumbled." Thankfully, Barr moved swiftly to lift the hiring freeze and has worked to implement policies that will help BOP with recruitment, relocation, and retention of current staff, particularly in high-need areas.
In the interim, to ensure federal prisons operate safely despite the shortages, staff are called upon to work overtime, often many times a week. Even this is not enough to fully address the needs of the prisons, so the agency relies on a practice known as "augmentation" to fill a mission-critical roster. Through augmentation, staff who are not correctional officers – including secretaries, teachers, nurses, and cooks – perform the duties of officers, including supervising inmates in the housing units, on the recreation yards, and elsewhere. These staff are critical members of our security contingent who risk their lives to make sure vital duties are performed, but they are ill equipped to replace experienced correctional officers who know the inmates and the responsibilities of their assigned posts.
Correctional officers in the Special Housing Unit (SHU), like the facility where Epstein was held, are overloaded with assignments even before you factor in mandatory overtime and augmentation. They are charged with making multiple, accurate counts of every inmate in every cell during their shift. They are responsible for creating multiple reports during each shift that give supervisors insight into key details about each individual inmate and their activities. They must ensure inmates are provided showers, recreation time, and visits with attorneys and others. Officers regularly inventory and maintain inmates' property, search cells, and secure common areas in the unit, making sure these spaces are free of contraband that could pose a threat to prison staff or inmates. And they must inspect all food given to prisoners, ensuring that daily meals don't turn dangerous. There is a lot to get done in 8 hours – what would be a typical work day for many people – even if you are well-rested, experienced, and everything goes according to plan.
It is not surprising that when officers work 60-80 hours per week, with non-security staff filling in, fatigue sets in, allowing shortcuts and other mistakes to be made. The volume, and duration of staff working regularly scheduled overtime has hit a crisis systemwide. Even truck drivers and pilots have public safety laws to protect them with minimum time off to prevent loss of alertness and mental clarity. Our law enforcement professionals deserve the same. Having a "body" on shift does not mean proficiency, nor does it mean an individual will perform at a level necessary to make sound correctional judgement.
The damage from years of underfunding and understaffing will take time to repair, but it's doable – if Congress and the administration take action now rather than sit by awaiting the next tragedy. They must address the woefully inadequate wages of correctional officers that lag far behind those of other law enforcement officers in the Department of Justice and elsewhere in government. In places like Manhattan, it's extremely difficult to fill vacancies in part due to the high cost of living. Due to the low wages, most of the staff have no choice but to commute great distances to and from work from other states.
Get our free weekly newsletter
The Council of Prison Locals worked with the Bureau of Prisons executive staff this year to implement an incentive program to attract staff to fill the vacancies, but it will take months to see improvement in hiring. Even still, it would not be enough for a place like Metropolitan Correctional Center in New York.
Ultimately, we need to significantly adjust the "Grade and Step" pay scale for our law enforcement professionals who are at the bottom of the GS pay scale. The work we do for the American people, putting our lives on the line everyday, working inside the dangerous environs of our federal prisons, we deserve better. Only then will BOP be able to rectify the severe understaffing and over-reliance on augmentation that have long plagued our agency, which has recently been highlighted by members of Congress.
My union is committed to working with AG Barr, BOP leadership, and Congress to address the staffing shortages and fulfill our mission to maintain order and reduce crime in our prisons.