Rep. Michael McCaul does not have to be here, at Carl's BBQ on the side of a highway, in a wood-paneled backroom, seated at a bare table in front of a stuffed, life-size buck whose antlers hold a sign saying, "NEVER moon a werewolf."
He doesn't have to drive east two and a half hours from his home in Austin to find brisket this good, but here is where his voters are. And after the last election, his worst in his 15-year political career, the Republican congressman decided he needs to campaign for them like never before.
McCaul could be forgiven for retiring. In the past four weeks, four of his fellow Texas Republican colleagues have done so – a political phenomenon nicknamed "Texodus" – including two members who represent suburban districts similar to McCaul's. The Democrats flipped the House in 2018, suddenly making life miserable for GOP members now in the minority, and targeted half a dozen of the members of Congress in Texas, including him. To win, McCaul has to, for the first time, actually try; His once-safe district stretching from Austin to Houston is changing faster than he expected, threatening to throw him out.
But when faced with fight or flight, McCaul chose the former. He changed his campaign staff, including hiring Corry Bliss, who led the top Republican-affiliated super PAC for House races in 2018, as a general consultant. Last quarter, McCaul claimed a personal fundraising record. His team boasted the earliest field program of any incumbent Republican in America, one it says has already knocked on 10,000 doors. In the past week, McCaul met with local chamber of commerce officials, AARP constituents and local journalists. He toured car dealerships. He led a consortium on how to address human trafficking. And he hit three barbecue joints in three days.
"I decided if I'm going to do this again, I'm going to work it hard, maybe harder than I ever have," McCaul told CNN.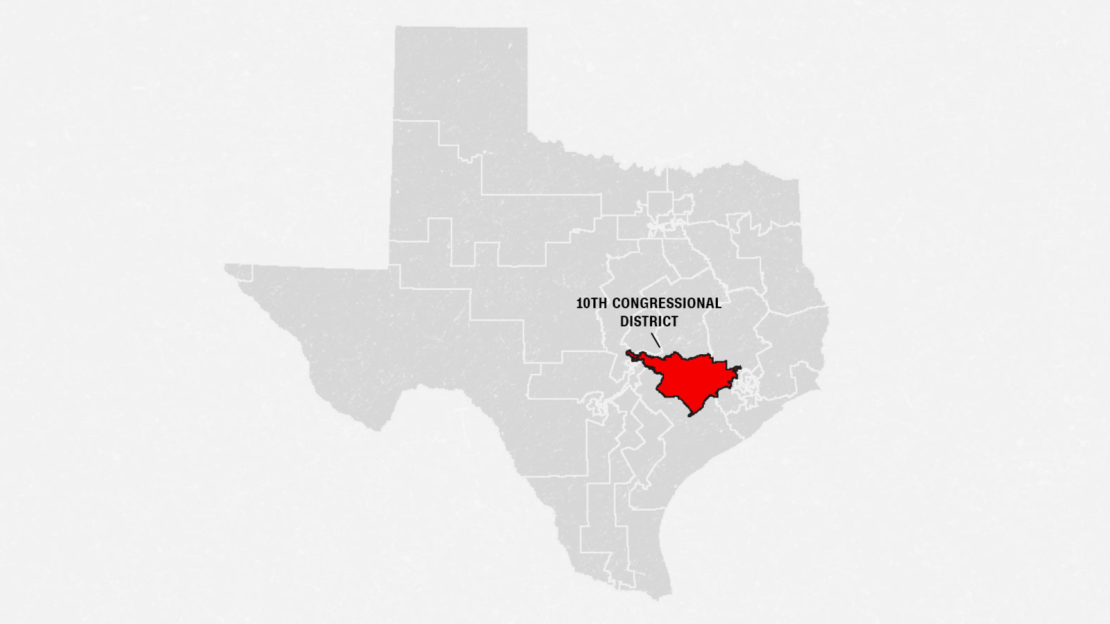 Election Night wake-up call
In a 25-minute interview this week, McCaul blamed the Texas Republicans' drubbing last cycle "in large part" to the top of the ticket. GOP Sen. Ted Cruz lost the big four metropolitan regions – "something no top-of-the-ticket Republican nominee had done since Barry Goldwater in 1964," who faced native son and President Lyndon B. Johnson, according to a University of Houston study. McCaul noted that Cruz, who was "not as likeable" and unable to "fully" energize his party's base voters, lost his district to then-Democratic Rep. Beto O'Rourke, who created a following McCaul called "Beto-mania." (A source close to the Cruz operation responded that McCaul raised more than triple the amount of his Democratic opponent and still "almost lost.")
On Election Night, McCaul was shocked, confident in the polling that showed him winning with about 57% of the vote against Mike Siegel, an attorney for Austin and first-time congressional candidate, rather than the four-point nail biter it was. "Ignorance is bliss," joked McCaul.
McCaul barely escaped, but others weren't so lucky. The midterm elections under President Donald Trump sunk Republicans in suburban districts across the country, including two in Texas, one of which had not been served by a Democrat since George H.W. Bush won it in 1966.
"I think some of my colleagues fell into a trap of being complacent and they didn't work it and that showed," McCaul said. "And they lost."
McCaul's actions suggest he knows his previous campaigns were a little listless. He hasn't had to campaign much in the past: He won his first race in 2004 in a newly gerrymandered district by defeating a Libertarian candidate by over 60 points. He won his next seven races by an average of 20. One former McCaul campaign staffer told CNN, "I never saw him knock on a door." Now his campaign sends out photos of him doing it.
An eye on the issues and the future
In his interview with CNN, McCaul did not mention the name of a potential Democratic opponent; his campaign manager Evan Albertson said that he or she would either be a "Pelosi liberal or AOC extremist."
But at a local Chamber of Commerce event this week, the issues that may illuminate his campaign came into focus – improving child cancer research, addressing the scourge of human trafficking and touting the benefits of the 2017 tax overhaul.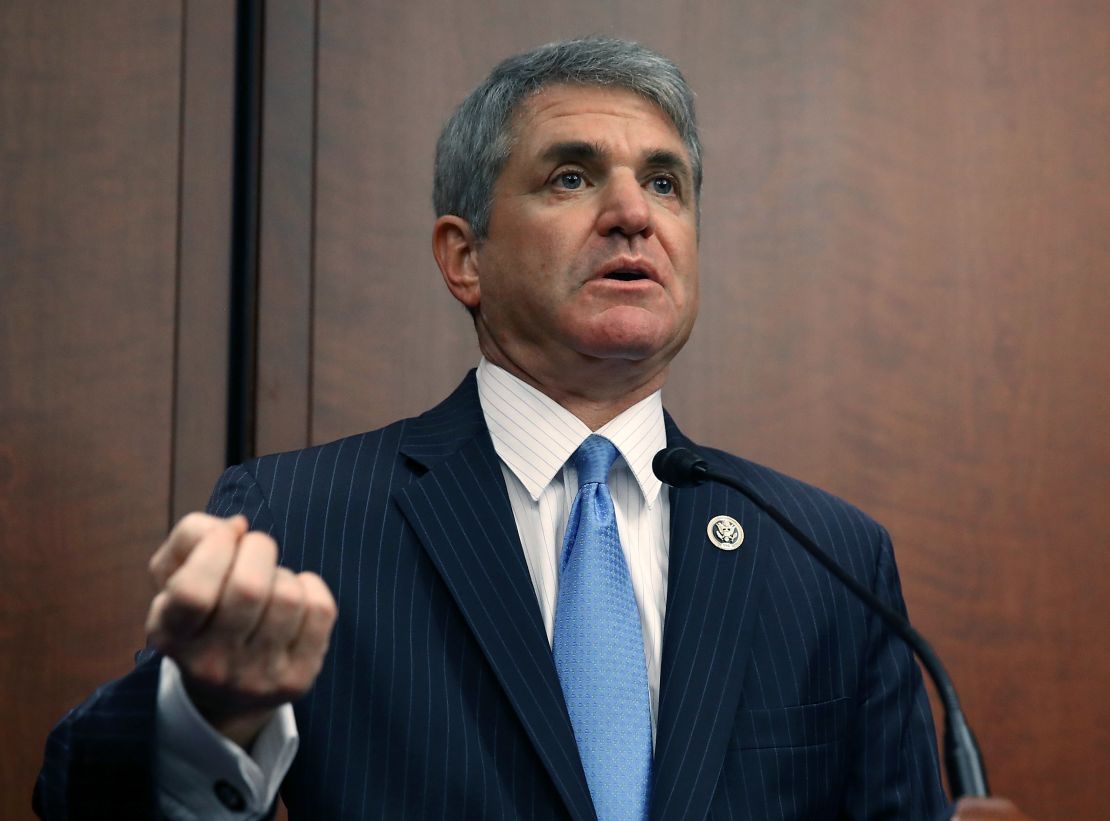 McCaul ticked through the foreign threats facing the country, from North Korea's nuclear capabilities to China's theft of intellectual property. He said the US needed to "win" on artificial intelligence, quantum computing and cybersecurity.
And he recognized the recent mass shooting in El Paso, Texas, saying Congress will act but needs to do so without "infringing on our constitutional rights." He told CNN, "I think anybody that buys a gun should have a background check."
His buttoned-up style could not have been more different than his party's leader. McCaul said he preferred the approach of a "statesman that doesn't have to get on TV by saying crazy stuff." He said he still viewed public service as a "noble profession" that can make the world a better place. "I don't associate myself with the rhetoric on both sides of the aisle," said McCaul.
Running in such a fashion may not only help him save his seat, but also keep his future options open. After the 2018 elections, McCaul lost his gavel on the House Homeland Security committee, but was chosen to be the top Republican on the House Foreign Affairs panel. His interest and expertise in those issues – particularly immigration and national security – has repeatedly placed McCaul on lists for jobs in the Trump administration. But his differences with some in it may have cost him a high-ranking job, including secretary for the Department of Homeland Security.
"I wasn't hardline enough, I guess," said McCaul, after noting his opposition to the administration's ban on Muslims and its separation of families at the US-Mexico border. When asked if the immigration hawks like senior White House adviser Stephen Miller didn't like that, McCaul said "bingo" and pressed his nose.
McCaul hopes to chair the Foreign Affairs Committee soon; life in the House minority is less powerful and bound to be less fun. The congressman said his ability to keep the seat has "always been a factor" in the decision-making process keeping him in Congress, but McCaul said he would still be open to joining the executive branch "at some point" depending on the position.
Rather than DHS secretary or Director of National Intelligence, McCaul said he thought he could play "a very good role" as secretary of state. He said the job would be "of interest" if it became vacant; there is speculation that Mike Pompeo could run for Senate in 2020.
"But I have to live in the reality I'm in – and that is I'm running for reelection," said McCaul.
Dems plot 2020 offensive
Democrats are targeting McCaul for good reason.
There are about a thousand new Texans each day, about half of which are babies, about a quarter are domestic migrants, and about a quarter are international migrants, according to Lloyd Potter, a senior demographer at the University of Texas at San Antonio. Between 2017 and 2018 four of the top 10 counties with the largest growth in the country were in the Lone Star state, areas that include Houston, Dallas-Fort Worth, San Antonio or its suburbs.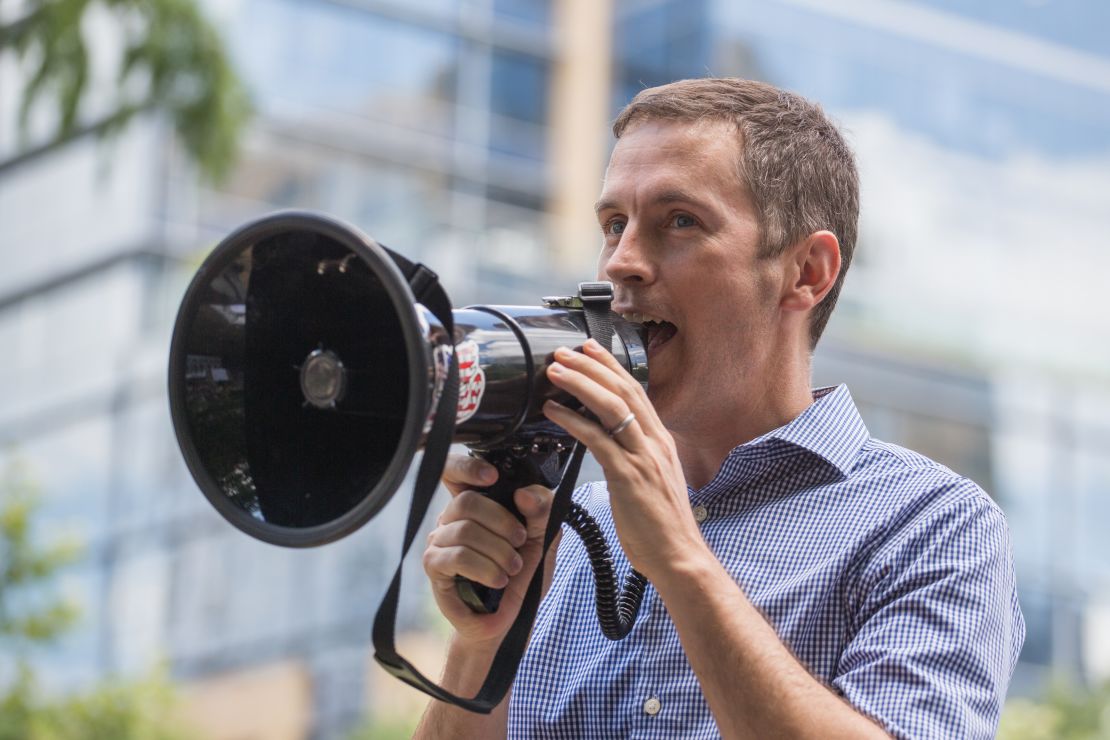 The Democratic Congressional Campaign Committee, the House Democrats' campaign arm, saw its success in southern California in 2018 flipping suburban seats and are trying to replicate it in the so-called Texas Triangle. This election cycle, it established headquarters in Austin and plans to open local offices later this year and next.
In recent years, the populations of Latinos, African Americans and Asians in McCaul's district have boomed. Between 2012 and 2017, Latinos grew from 26% to 29% of the population as over 60,000 moved there or were born, according to American Community Survey figures pointed out by Potter. The white population increased but more slowly than other races, and shrunk as a percentage of the district from 58% to 52%.
Rep. Marc Veasey, a Texas Democrat, said the population explosion could yield the state two or three more congressional seats after the next census. But he said that rapid demographic change was just one reason why these suburban seats have become competitive after so long, saying the voters "have really had enough of this President – and Republicans not pushing back against a lot of what they see as wrong for the country."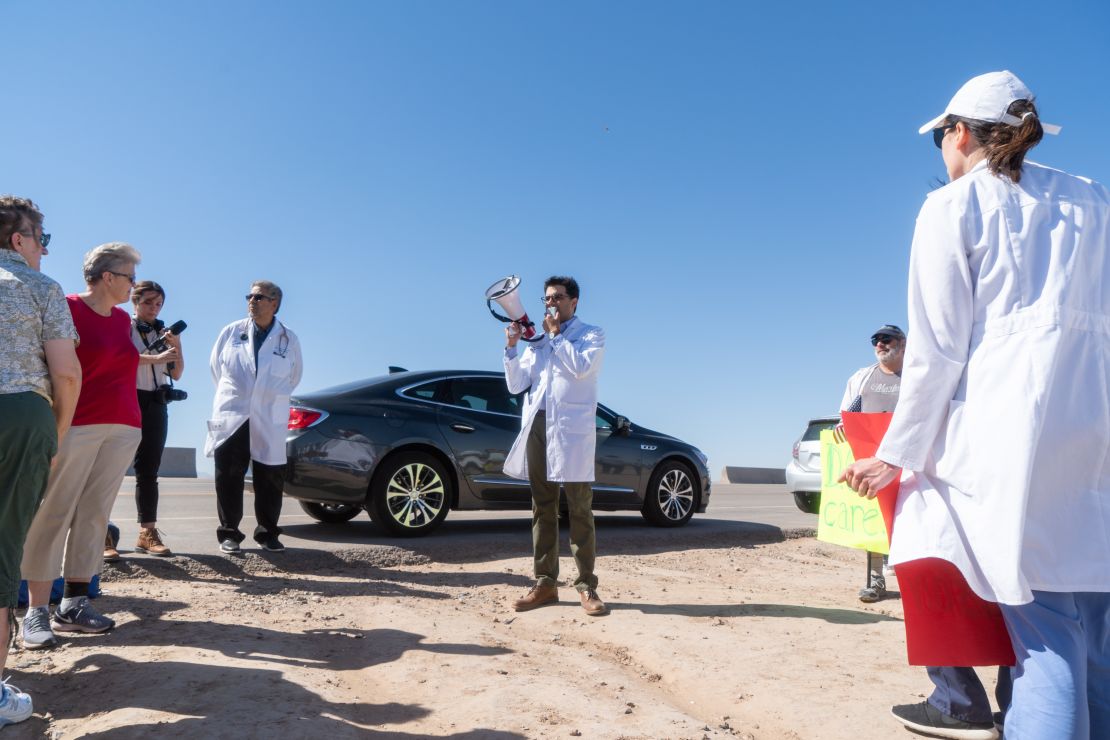 Siegel, physician Dr. Pritesh Gandhi and Shannon Hutcheson, a lawyer whose clients include Planned Parenthood, are all vying to be the Democratic nominee to take on McCaul. Democrats are confident that the mix of Trump at the top of the ticket, fundamental demographic changes and a message centering on health care and protecting the Affordable Care Act will flip the seat.
The Democrats also don't think McCaul is well-known even after winning eight terms in office and call his claims of a reinvigorated field campaign overblown. According to a copy of McCaul's schedule of the past two weeks obtained by CNN, the congressman had one door-knocking event but canceled it. When CNN toured the block, which included a home hoisting a Trump flag out front, a couple potential voters said they didn't recognize McCaul's name, but they would vote for him so long that he was Republican.
Democrats pledge to out-work McCaul since they can never out raise him; He's one of the wealthiest members of Congress. In the stifling August heat one recent evening in Austin, Hutcheson took her two daughters and brother-in-law to knock on dozens of doors. Hutcheson described her pitch as a mother motivated to run by the election of Trump and the desire to finally give women a seat at the table.
"This is a tough thing to do," said Hutcheson. "It is not for the faint of heart, but I'm doing it because I absolutely believe that we have to stand up. We have to stand up against hate. We have to stand up for the working families who aren't being listened to and aren't being represented – families like the one I grew up in."
It was her first door-knocking experience and she worked hard – and succeeded – in winning over some votes for the primary. In the leafy neighborhood, she even came across some deer, opened her arms and told them, "I'm running for Congress!"
CORRECTION: This story has been updated to correctly identify the number of seats Democrats targeted in the 2018 midterm election in Texas.