(CNN) —
Many eyebrows went up Friday when fencer Race Imboden took a different posture from teammates Gerek Meinhardt and Nick Itkin to accept the gold medal in men's team foil at the Pan American Games in Lima, Peru.
The two-time Olympian went down on bended knee during the playing of the national anthem, a move most associated with Colin Kaepernick, former San Francisco 49ers quarterback, and his protest against police brutality in America. Imboden, according to his later tweets, felt that the "shortcomings" of the United States – racism, the need for gun control, the mistreatment of immigrants, and "a President who spreads hate" – dimmed the pride he felt winning gold and bronze medals as a member of the US team.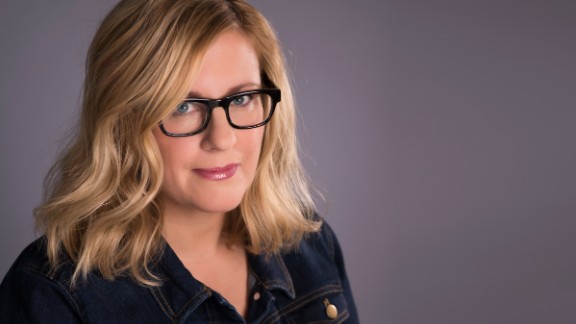 Imboden's move personifies much of the political turmoil of our moment, much in the same way as the black-gloved fists of US Olympic medalists Tommie Smith and John Carlos on the victory dais after the men's 200-meters at the 1968 Olympics. Indeed, the image of Smith and Carlos, heads bowed and fists raised during the playing of the "Star Spangled Banner" in Mexico, is one of the best-known images of the 20th Century. It is a symbol of a political movement of athletes – the Olympic Project for Human Rights – who wanted to use the international spotlight on their extraordinary achievements to publicize civil rights issues in the United States and human rights issues across the globe.
Athletes are often told to just play the game – shut up and dribble, as a notorious conservative mouthpiece once said of NBA star LeBron James. And the Pan Am Games do take place under the Olympic Charter. Rule 50 states, "No kind of demonstration or political, religious or racial propaganda is permitted."
Setting aside the fact that the very premise of international competition – in which athletes enter and compete according to national identity – is political, the lack of consistency by the national and international bodies that govern sports, organizations that once glorified US vs. USSR matchups and still tally medal counts by nation, is borderline absurd.
Imboden is not the only US athlete in Lima that the USOPC will need to review. A day after his statement, Gwen Berry, solemn in her blue team jacket and matching blue lipsticked lips, bowed her head and raised a clenched fist over her head after accepting a gold medal in hammer throw. "Somebody has to talk about the things that are too uncomfortable to talk about," she later said. "Somebody has to stand for all of the injustices that are going on in America and a president who's making it worse."
Berry's raised fist is a gesture with a much longer history than Imboden's bent knee, given its association with organizations like the Student Nonviolent Coordinating Committee and, even more so, the Black Panthers. It also aligns her with recent statements made by other female athletes, from the US Women's National Team at the Women's World Cup to the grand dame of tennis, Serena Williams.
"Specifically, for Berry, her protest is especially significant because hers first should come as a reminder that black women athletes in 1968 were not asked to join the protest leading up to the Games or during the Games," Louis Moore, professor of history at Grand Valley State and author of "We Will Win the Day: The Civil Rights Movement, the Black Athlete, and the Quest for Equality," told me. "But today, whether we are talking about the WNBA players, Serena Williams, or Gwen Berry, they aren't waiting and they aren't asking. They are using their platform how they see fit."
For many Americans, the idea of a US athlete protesting on the world stage is more disturbing than Kaepernick taking a knee in San Francisco. But the beliefs of athletes do not disappear when they don a uniform, step onto the court, or win a medal. Former (and now embattled) US Olympic Committee head Scott Blackmun acknowledged this in the wake of the first NFL protests back in 2016. "The athletes you see protesting are protesting because they love their country, not because they don't," he said before the Winter Olympic Games in 2016. "So we fully support…our athletes…to express themselves."
Indeed, Blackmun had praised Smith and Carlos, who were finally, in 2016, invited by the US Olympic Committee to the White House alongside the Olympic team, saying that they played "an important and positive role in the evolution of our attitudes about diversity and inclusion."
And yet here we are again. On the tails of numerous celebrations (yes, celebrations) of the 50th anniversary of Smith and Carlos's black power gesture, two of America's athletes – Imboden and Berry – are being threatened with punitive action, just a year out from the Tokyo Olympic Games.
"Every athlete competing at the 2019 Pan American Games commits to terms of eligibility, including to refrain from demonstrations that are political in nature," said a US Olympic & Paralympic Committee spokesperson. "In this case, Race didn't adhere to the commitment he made to the organizing committee and the USOPC. We respect his rights to express his viewpoints, but we are disappointed that he chose not to honor his commitment."
The committee will be "reviewing" what the consequences could be. And the consequences for those who bring militant politics into the sports arena can be severe. In 1968, for example, under pressure from the IOC, the US Olympic Committee pulled the credentials of Smith and Carlos, forcing them home from the Games.
Imboden and Berry made their gestures to reflect and amplify this reality: America is in crisis. Latino children in Mississippi are coming home to empty houses, their parents disappeared, while funerals are being held for people who went to buy school supplies at a Walmart in El Paso or a kid who went to a garlic festival in California.
Get our free weekly newsletter
Athletes work hard to create their platforms, platforms that they can use, should they choose to do so. Silence, it is said, is consent – qui tacet consentire videtur. And these silent gestures made by athletes in what should be moments of celebration, of achievement, are part and parcel of the hard work of democracy.
Protest is not only a protected right of citizenship. It is a responsibility.