Editor's Note: Jeffrey Sachs is a professor and director of the Center for Sustainable Development at Columbia University. The opinions expressed in this commentary are his own.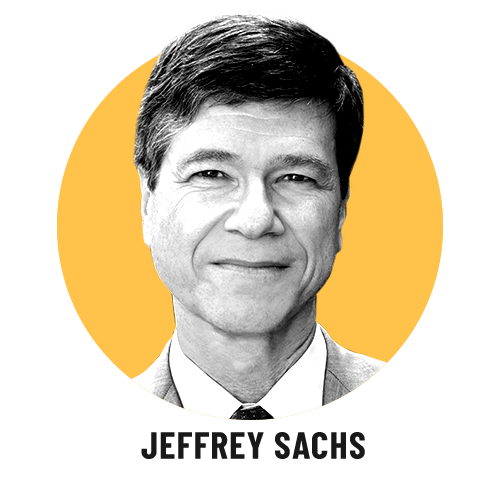 The latest round of tariffs on $300 billion of Chinese goods imposed by Trump last week has seriously rattled world markets. The Chinese currency has now depreciated against the dollar, sending stock markets into a tailspin. Trump immediately blamed China for "currency manipulation," and our craven Treasury Secretary Steven Mnuchin then violated the Treasury's own guidelines by formally designating China as a currency manipulator in order to keep in step with his intemperate boss.
The only economic manipulation here is Trump's. His tariffs have caused gratuitous and serious damage to the US economy, the world economy and the global trading system.
The Chinese currency has now weakened in the offshore market close to the psychologically relevant rate of 7.0 yuan per US dollar, with the offshore currency rate on Tuesday at around 7.05 yuan per dollar. As China's currency weakens (with one dollar buying more yuan), China's exports gain competitiveness relative to US goods and services. There was nothing magical about the 7.0 threshold except for the fact that China had implicitly resisted its currency weakening beyond 7.0 in the interest of closing a trade deal with the United States.
The weakening of China's currency therefore conveys three pieces of information. First, it strengthens the view that no trade deal is likely in the short term. Second, it suggests — consistent with a multitude of evidence — that China's macroeconomy has suffered as the result of the US tariffs. Third, it suggests that China w