(CNN) —
Vigils brought together a community in mourning Monday night as thousands gathered to remember those killed and wounded in a mass shooting at Walmart in El Paso, Texas.
At least three vigils were being held, two days after an attack left 22 people dead and more than two dozen wounded.
The vigils came the same day that El Paso Mayor Dee Margo announced President Donald Trump will visit El Paso on Wednesday.
News of the planned visit has been met with mixed response in a city still reeling. Margo has previously criticized the President, saying he was wrong that a border barrier was responsible for El Paso's drop in crime and calling the rhetoric on the wall "ridiculous."
"I want to clarify for the political spin that this is the Office of the Mayor of El Paso in an official capacity welcoming the Office of the President of the United States, which I consider is my formal duty," Margo said at a press conference.
The mayor dismissed criticism he was receiving for welcoming the President from those angry about the administration's immigration policy.
"We're not dealing with that right now. We're dealing with a tragedy of 22 people who have perished by an evil, hateful act of white supremacist that has no bearing or belong in El Paso," Margo said. "…I guess for people who have lots of time on their hands, I will deal with their emails and phone calls.'
The mayor said he planned to ask Trump to provide any and all federal resources that are available.
"Recovery is no small task," Margo said."Together we will rise out of this tragedy," Margo said.
The toll in the massacre rose Monday to 22 people killed and more than two dozen injured, and it was one of three major mass shootings across the US in the past week.
But even among that horrific trio, the shooting Saturday in El Paso stood out as a domestic terrorist attack designed to inspire fear among Hispanic immigrants to the US. The attack took place at a spot along the US-Mexico border frequented by Mexicans, and it was carried out by authoritis say by a man who posted a political document explaining his hatred of immigrants and race-mixing.
The 21-year-old white supremacist suspected of carrying out a deadly shooting at a Walmart in El Paso wanted to stop a "Hispanic invasion of Texas," according to a political document police believe he wrote.
President Trump on Monday morning said the shooter's manifesto was "consumed with racist hate."
"In one voice, our nation must condemn racism, bigotry and white supremacy," he said. "These sinister ideologies must be defeated. Hate has no place in America. Hatred warps the mind, ravages the heart and devours the soul."
But he did not acknowledge his own divisive and racist rhetoric or address the suspect's access to firearms, and instead focused on unrelated issues of mental health and violent video games.
There has been no evidence the El Paso shooting suspect had mental health issues or played violent video games. In addition, American Psychological Association President Rosie Phillips Davis rejected the mental illness argument, saying that "blaming mass shootings on mental illness is unfounded and stigmatizing."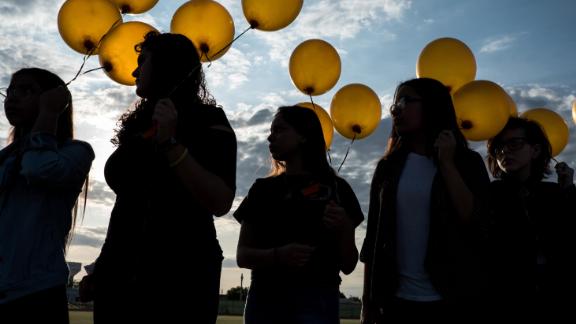 Photos: In photos: Deadly shootings in El Paso and Dayton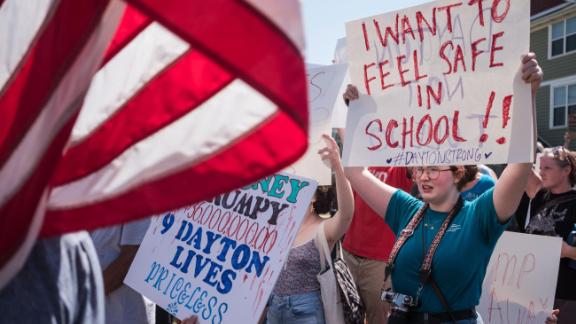 Photos: In photos: Deadly shootings in El Paso and Dayton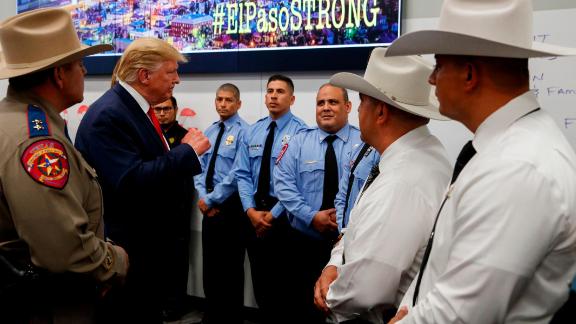 Photos: In photos: Deadly shootings in El Paso and Dayton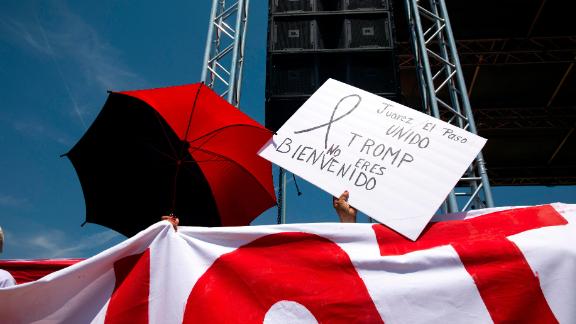 Photos: In photos: Deadly shootings in El Paso and Dayton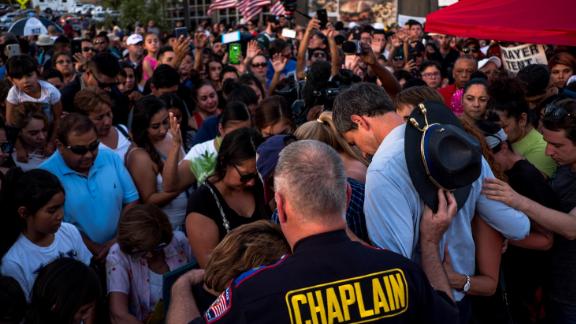 Photos: In photos: Deadly shootings in El Paso and Dayton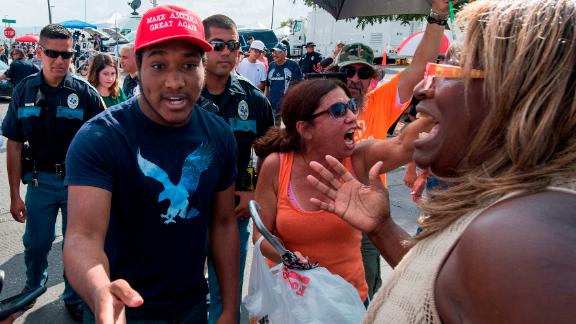 Photos: In photos: Deadly shootings in El Paso and Dayton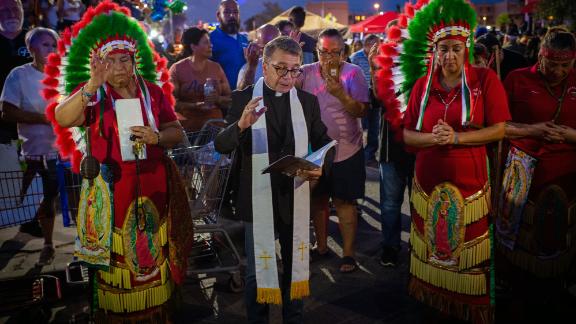 Photos: In photos: Deadly shootings in El Paso and Dayton