Editor's Note: Aparna Mathur is a resident scholar in economic policy studies at the American Enterprise Institute. She co-directs the AEI-Brookings Working Group on Paid Family Leave. Vicki Shabo is a senior fellow at New America, a think tank in Washington. She has testified before Congress and state lawmakers about the need for paid family and medical leave, as well as before the 2016 Democratic National Committee's Platform Committee, which supported for the first time a 12-week national paid family and medical leave policy. Abby McCloskey is an economist, a political commentator and a member of the AEI-Brookings Working Group on Paid Family Leave. She founded McCloskey Policy LLC and was director for domestic and foreign policy for Rick Perry's 2016 presidential campaign and an economic adviser to Jeb Bush's 2016 presidential campaign. The views expressed here are the authors'. Read more opinion on CNN.
(CNN) —
In nearly six hours of debate over two nights this week, Democratic candidates for president were asked about a number of pressing issues. Noticeably missing in the questioning and in the candidates' pitches to voters about why they should win the nomination was one major issue with the potential to touch every family in America: paid family leave.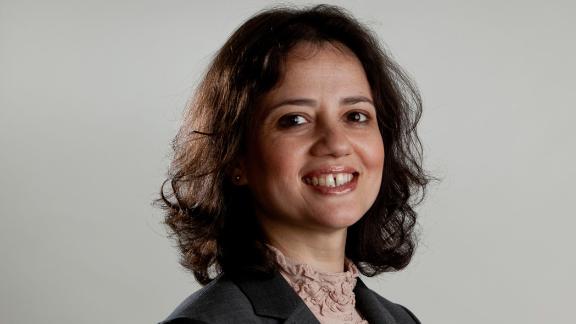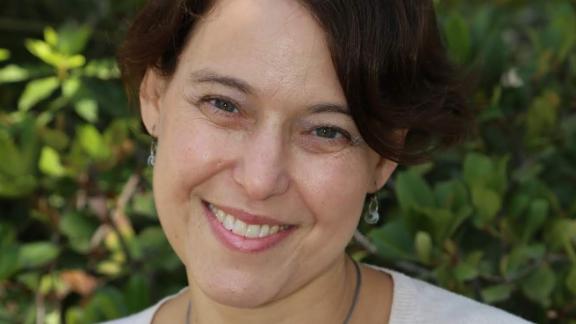 The 26-year-old Family and Medical Leave Act (FMLA), which provides unpaid, job-protected leave, only covers 60% of the workforce. And, while a vast majority of Americans on both sides of the aisle support a national paid leave policy, most low-wage workers and many middle-wage workers do not have access to paid time off through either state or employer-provided paid leave. This affects economic stability for families and gender equity in society: In a two-earner household, when a caregiver is absolutely needed, economic realities and cultural norms typically dictate that it is a woman who takes unpaid leave or leaves her job, yet most households with children, whether headed by a woman or by two parents, rely on a woman's income.
Given these dynamics, the candidates missed an opportunity this week to focus on paid leave as a policy solution. For a moment on Wednesday night, four candidates touched on women and work, but the conversation stopped short of a robust policy discussion. This omission disappointed us, especially since most candidates' websites and their records in office show they have given policy solutions on family leave some thought.
We don't pretend the answers to how to establish a national paid leave policy are simple. We are three policy experts who have advised lawmakers across the ideological spectrum, and we disagree on many things – including the exact mix of policy details for a national paid leave plan. For example, we have different views on financing and on whether a federal paid leave policy should extend coverage only to new parents or also to workers who need leave for personal medical and family caregiving purposes. But we fundamentally and passionately agree that policymakers must take meaningful action to meet the needs of American workers, particularly the most vulnerable, and the 2020 campaign is a good place to test ideas. As discussed in the 2018 AEI-Brookings Paid Family and Medical Leave report, of which two of us were part, this should start with an honest assessment of benefits, costs and the risk of doing nothing.
Research shows that improved access to paid leave helps women who are new parents and people who are caregivers to ill family members to stay in the labor force, leads to improved maternal and child health and facilitates stronger bonding between fathers and their children. All of this suggests clear benefits for families and taxpayers, with reduced use of public assistance programs and improved economic security.
Policymakers of both major parties in Congress, state lawmakers and companies themselves realize that something more must be done. Since the 2016 election, the number of states adopting paid leave laws has doubled from four to eight, plus the District of Columbia. And more employers offer paid leave on a voluntary basis today to at least some of their workforce than did three years ago.
A Republican tax bill in 2017 included an employer tax credit pilot program to determine whether small rebates to employers could incentivize new paid leave programs for lower-wage workers; the jury is still out on whether this tax credit, which is set to expire at the end of this year, has had any effect. But much more needs to be done if we want to ensure that a majority of workers, particularly those who are most economically vulnerable, can get access to such policies.
One reason progress has stalled is that there are stark differences across the political aisle that reflect some of our own disagreements as to the scope and financing of a national paid leave policy – whether to start small or institute nationally the types of programs states have created. While not all conservatives support a federal paid leave policy, those who do – like Aparna and Abby – tend to prefer a policy that covers paid leave only for the birth or adoption of a child by redirecting existing spending. Progressives – the lawmakers Vicki works with most closely – tend to favor an integrated policy modeled after FMLA, ensuring all workers time to care for the medical needs of themselves or close family members, in addition to caring for new children; funding would derive from new revenue sources, as was done in the case of several states, some with bipartisan support.
Get our free weekly newsletter
Bridging the gap between Republican and Democratic proposals to arrive at a national policy solution will require flexibility and openness on both sides. Most importantly, bridging that gap will require continued conversation and concrete plans. Future debates and other milestones in the 2020 campaign are opportunities American families can't afford for candidates to pass up.