Women in Saudi Arabia will finally be allowed to hold passports and travel abroad without the consent of a male guardian, a policy shift that marks a significant loosening of the Kingdom's notorious restrictions on women.
The new amendment was approved on Thursday by the Saudi Cabinet, and will allow all Saudi women to apply for passports "like all citizens" and for women aged 21 and above to travel independently, according to a statement from the Saudi Arabia Ministry of Information.
Previously women had to gain approval from a male guardian in order to obtain a passport. Women without a passport of their own were instead given a page in their male guardians' passports, making it impossible for them to travel without guardian accompaniment – controls rights campaigners have criticized as oppressive to women.
The Ministry of Information called the reform, which comes into effect at the end of August, part of the kingdom's "efforts to promote women's rights and empowerment, equal to men."
The past few years have seen slow progress – women cast ballots for the first time ever in municipal elections in 2015, and at least 17 women were elected that year.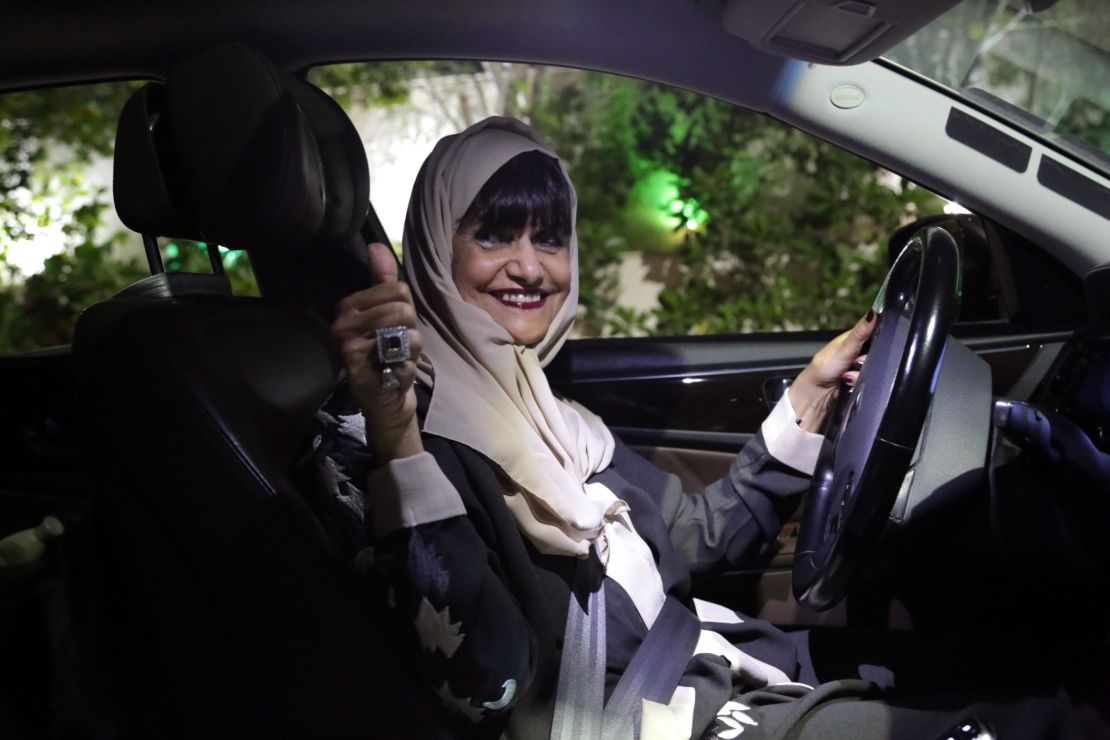 In a landmark reform, women were granted the right to drive in 2017 and were issued their first drivers' licenses in 2018, the culmination of years of activism.
Some of these reforms are part of Crown Prince Mohammed bin Salman's plan to modernize Saudi Arabia and relax the conservative social code. Along with various rights initiatives, reforms have also seen the introduction of the Kingdom's first movie cinemas and first concerts.
Earlier today, Reema Bandar Al-Saud, Saudi Arabia's ambassador to the United States, tweeted that the lifted travel and passport bans are a sign of the country's "unequivocal commitment to gender equality."
The nomination of Al-Saud as a female ambassador reflects bin Salman's plan to increase the number of women in the workforce – in recent years, a limited number of women have been allowed to pursue more jobs and even senior government positions.
However, critics point to the various harsh restrictions that remain. Saudi Arabia follows a strict form of Wahhabi Islam that bans the mixing of sexes at public events, with gendered rules enforced by religious police.
Women still need the permission of a male guardian to get married or divorced, open a business, or sometimes even access health care. In cases where a woman's father is deceased or absent, her husband, a male relative, brother, or in some cases, even a son, must give his approval before she can obtain basic entitlements.
Women also have little authority over their own life – a Saudi woman's legal position is equal to that of a minor, and their testimony in court are given less weight than those of men.
As recently as 2018, a government crackdown saw several women's rights activists detained, including women who had campaigned for the right to drive.
Though a number of those activists have since been released, many inside the Kingdom still feel threatened. In recent years a number of women have attempted to flee Saudi Arabia and gain refugee status overseas, with several cases resulting in high-profile media attention.
The fight for Saudi women's rights has even penetrated the entertainment industry – in July, rapper Nicki Minaj backed out of a concert in Saudi Arabia after pressure from fans and human rights organizations. In a statement, she said she wanted to "make clear my support for the rights of women, the LGBTQ community and freedom of expression."