Editor's Note: David A. Love is a writer and commentator based in Philadelphia. He contributes to publications including Atlanta Black Star, ecoWURD and Al Jazeera. Follow him on Twitter: @DavidALove. The opinions expressed in this commentary are his. View more opinion articles on CNN.
(CNN) —
With the upcoming CNN Democratic presidential primary debates in Detroit, the candidates who would replace President Donald Trump should now find themselves with powerful moments of clarity on the 2020 election and the issue of racism.
This, after Trump insulted Rep. Elijah Cummings, calling the lawmaker's majority-black district in Baltimore a "rat and rodent infested mess."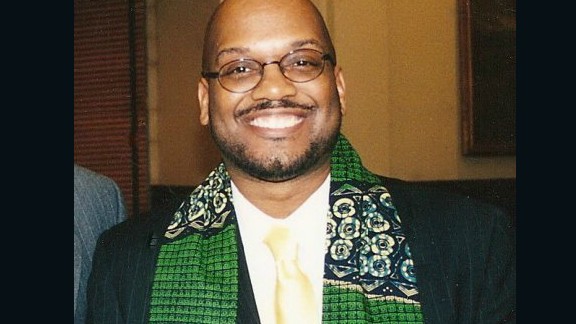 Trump recently told four freshman congresswomen of color known as the "Squad" to "go back" to their home countries, while his supporters yelled "send her back!" at a North Carolina rally when he singled out Rep. Ilhan Omar for rebuke.
This racist GOP message of "go back" and "infestation" will only intensify as 2020 approaches.
Anti-racist writer Tim Wise tweeted that if the Democrats lose the election, it will not be because of their policy positions, but because they relied on "mainstream Democratic consultants" who warned against focusing too much on Trump's racism and playing into his narrative, and failed to realize that Trump represents – like David Duke in his 1990s senatorial and gubernatorial races – a "moral struggle against racism."
"Their support for Trump was never about policy. It was about the bigotry, the fact that he hates who they hate," Wise tweeted, noting that to downplay Trump's race baiting is to normalize it, and depress turnout among those who would vote against him.
Trump has normalized white supremacy, after decades of a GOP Southern Strategy of veiled racism and dog whistles used to attract disaffected white segregationists who resented black progress and the gains of the civil rights movement. Today, a large contingent of the Republican base supports Trump because of his racism and not in spite of it.
Further, Trump's policies are increasingly associated – at home and abroad – with fascism. Americans, including Jewish Americans, are protesting the horrific conditions in the ICE migrant concentration camps and proclaiming "never again," while Germany's largest magazine Stern depicted Trump draped in an American flag while giving a Nazi salute, with the caption, translated: "Neo-Nazis, Ku-Klux-Klan, racism: As Donald Trump stirs hatred in America."
Joe Kaeser, the CEO of the German industrial giant Siemens, tweeted: "I find it depressing that the most important political office in the world is turning into the face of racism and exclusion," while former UK Labour Party strategist Alastair Campbell compared Trump's racial attacks to Hitler and said "the seeds of fascism are being sown."
Racial violence, white nationalism and white domestic terror are on the rise in America. According to FBI director Christopher Wray, there is an increase in domestic terrorism arrests, a majority of which involve white supremacist violence.
Not unlike days past when whites feared being outnumbered by blacks and translated their paranoia into punitive laws of racial control, America has entered an "era of white anxiety."
Some white people are freaking out over demographic changes in a nation where whites will make up less than half the population by 2050. According to Census Bureau estimates, babies of color now outnumber non-Hispanic white babies. Greater diversity and inclusion are causing a white backlash rather than greater acceptance, ushering in a white nationalist executive branch, harsher immigration policies, abortion bans, voter suppression and attempted census rigging to maximize white power.
Professor Amy Wax at the University of Pennsylvania Law School reflected this sentiment when she proposed limiting immigration to Western countries, proclaiming at a panel discussion entitled "American Greatness and Immigration: The Case for Low and Slow" that that "our country will be better off with more whites and fewer nonwhites," and immigrants are too loud and create an increase in litter.
As Russia targeted the election systems of all 50 states and exploited racial divisions to help Trump win the 2016 election, Trump has tapped into white grievance and fanned the flames of racial hatred.
He recently retweeted Katie Hopkins, a British far-right personality who has called (in a tweet she later deleted but for which she offered no apology) for a "final solution" of Muslims after the Manchester bombing and made offensive comments against blacks and Jews.
The NAACP passed a unanimous resolution calling for Trump's impeachment, proclaiming "this president has led one of the most racist and xenophobic administrations since the Jim Crow era."
With this backdrop, the Democratic candidates must position themselves as the party of the future, of multiculturalism, diversity and inclusion, and frame the 2020 election– and impeachment– as a fight against racism and authoritarianism, an existential threat to democracy.
Democrats flipped red seats and regained the House in a rebuke to Trump, with excitement from voters of color and whites who are "woke" on racial injustice. Yet Democrats squander their power when they reject impeachment, and only legitimize Trump and his racism when they treat him as a "normal" pre-2016 candidate.
Democratic candidates are weighing in on Trump's racism on the campaign trail.
Elizabeth Warren said she doesn't have to "look at his heart" to know Trump is a racist, pointing instead to his hateful and divisive actions. Warren also said that if Trump were not president, "he would be in handcuffs and indicted." Kamala Harris said Trump "needs to go back where he came from and leave that office." Bernie Sanders called Trump a racist and said, "We must stand together for justice and dignity towards all," while Joe Biden said diversity is America's strength, despite the fact that "Trump continues to spew hateful rhetoric, sow division, and stoke racial tensions for his own political gain."
Beto O'Rourke called Trump a racist and said "What we saw in North Carolina last week was almost an impromptu Nuremberg rally." Pete Buttigieg said white supremacy "is the only issue that almost ended this country," and "could be the lurking issue that ends this country in the future, if we don't wrangle it down in our time."
Get our free weekly newsletter
In 2020, Trump has decided to stick with his base and not build from it. Democrats must be upfront on his racism and stand boldly against him, rather than pretend they will seek bipartisanship with a political party that is comfortable associating with white nationalists.