Get '5 things' in your inbox
If your day doesn't start until you've gotten up to speed on the latest headlines, then let us introduce you to your new favorite morning fix. Sign up here for the '5 Things' newsletter.
Love bridges? Then get yourself to Gatlinburg, Tennessee, where the longest pedestrian suspension bridge in the US will soon be open. Here's what else you need to know to Get Up to Speed and Out the Door. (You can also get "5 Things You Need to Know Today" delivered to your inbox daily. Sign up here.)
The fires are still raging in the Amazon, and nearly half of the world's forests that stood when humans started farming are now gone. Here's what you can do to help slow forest loss. And here's what else you need to know to Get Up to Speed and Out the Door. (You can also get "5 Things You Need to Know Today" delivered to your inbox daily. Sign up here.)
1. William Barr
Dorian is all set to ruin Florida's Labor Day weekend. The Category 1 hurricane brushed by the Caribbean islands and will continue to move northwest today towards the Sunshine State. The storm is expected to grow to a Category 2 and possibly even a Category 3 storm before it makes landfall somewhere on Florida's east coast on Monday. Florida's governor has already declared a state of emergency. Dorian whipped the British and US Virgin Islands with 80 mph winds and lots of rain yesterday. Meanwhile, people breathed a sigh of relief in Puerto Rico, which was spared major damage. You can track the storm here. If you're in Dorian's path, here's a checklist of what to do and what to pack. Also bookmark CNN's lite site for fast connectivity during the storm.
Multiple fatalities after shooting at garlic festival
2. Venezuela
The battle for control of Venezuela rages on. Opposition leader Juan Guaido called for protesters to return to the streets, a day after he stood with a group of soldiers and announced an uprising to seize power from embattled President Nicolas Maduro. But Maduro says the "coup" attempt by Guaido – who is the head of Venezuela's National Assembly – was put down by the military. In a televised speech, Maduro rejected claims he's lost control of the military, and he accused "imperialist" forces of trying to take over the country. The Trump administration reiterated its support for Guaido, and Secretary of State Mike Pompeo said that Maduro was planning to leave Venezuela for Cuba, but was talked out of it by the Russians. Maduro denied that. Click here to get the latest updates on the unrest.
Baltimore mayor fires back at Trump
3. North Carolina shooting
During this long-running Brexit drama, the idea of the so-called "no-deal" Brexit seemed highly unlikely. After what happened yesterday, it almost seems inevitable. Prime Minister Boris Johnson shocked everybody and outraged many after he got Queen Elizabeth to OK a suspension of Parliament. That significantly shortens the amount of time Johnson's political opponents have to block a no-deal Brexit. When Parliament comes back from its summer break on September 3, the five-week suspension starts a few days later. So lawmakers won't really have a chance to deal with Brexit until mid-October. The UK is set to leave the European Union on October 31. Click here for the latest from London.
Trump nominates Rep. John Ratcliffe as new intel chief (2019)
4. Immigration
There are new targets in the battle against sex trafficking: hotel chains. Four women have sued four chains that own hotels in metro Atlanta, saying hotel staff helped traffickers in exchange for a cut of the profits. Hotel staff at Red Roof Inn, Extended Stay America, La Quinta Inn and Suburban Extended Stay are accused of ignoring signs of women being trafficked, standing guard or tipping off traffickers when police were around. Extended Stay America did not respond to CNN's request for comment. The other three chains released statements saying their hotels were operated by franchisees.
Puerto Rico governor announces resignation
5. Minneapolis police shooting trial
The fertility rate in South Korea hit a new low last year. The rate dropped to 0.98 – or less than one baby per woman, and a drop from the previous year's rate of 1.05. That puts South Korea near the bottom of world rankings of fertility rates. To put that into perspective, the 2018 fertility rate was 1.72 in the United States. In some African countries, which see the highest fertility numbers in the world, the rate can go up to 5 or 6. Countries generally need a fertility rate above 2 to maintain population growth.
BREAKFAST BROWSE
RIP, Jessi
That yellow jersey goes great with the Colombian flag.
Las Vegas' grasshopper invasion is so big you can see it on the weather radar
Frankly, we'd rather not see it anywhere.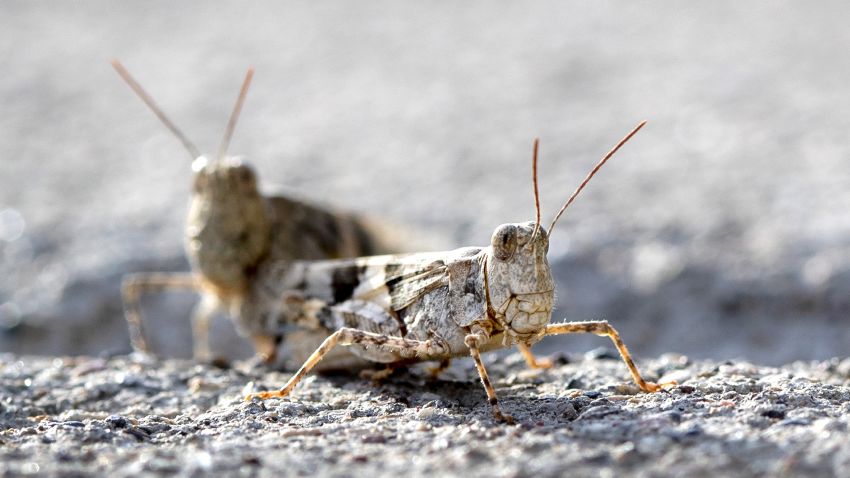 Millions of grasshoppers are invading Las Vegas
Is there a second alligator in Chicago's Humboldt Park? 
Can you survive a second round of GATOR SUMMER?
5-foot alligator caught in Chicago park
Disney sets record for highest grossing year for a studio with five months to spare
Just face it, eventually everything will be owned by Disney.
Passenger dressed as clown causes mass brawl on cruise ship
Wow, the debut of that new cruise ship kid's show did NOT go as planned.
TODAY'S QUOTE
"In my view, Pluto is a planet. I'm sticking by it. It's the way I learned it, and I'm committed to it."
Sen. Chris Murphy, reacting to President Trump's weekend Twitter attacks on Congressman Elijah Cummings and the city of Baltimore, Maryland
TODAY'S NUMBER
$3 million
5
These teens make six figures playing 'Fortnite'
TODAY'S WEATHER
Strong storms target Midwest, tropical system brews in the Caribbean
AND FINALLY
Hidden treasure
This compilation of satisfying food machines hooked us at the bacon slicing and never let go. (Click here to view)